Located in southern Thailand, Phuket is well known not only for its glorious beaches, tasty cuisine, and heritage rich culture but also for the hard-to-conquer golf courses. Phuket has become a must-visit destination for international golfers looking for a challenge.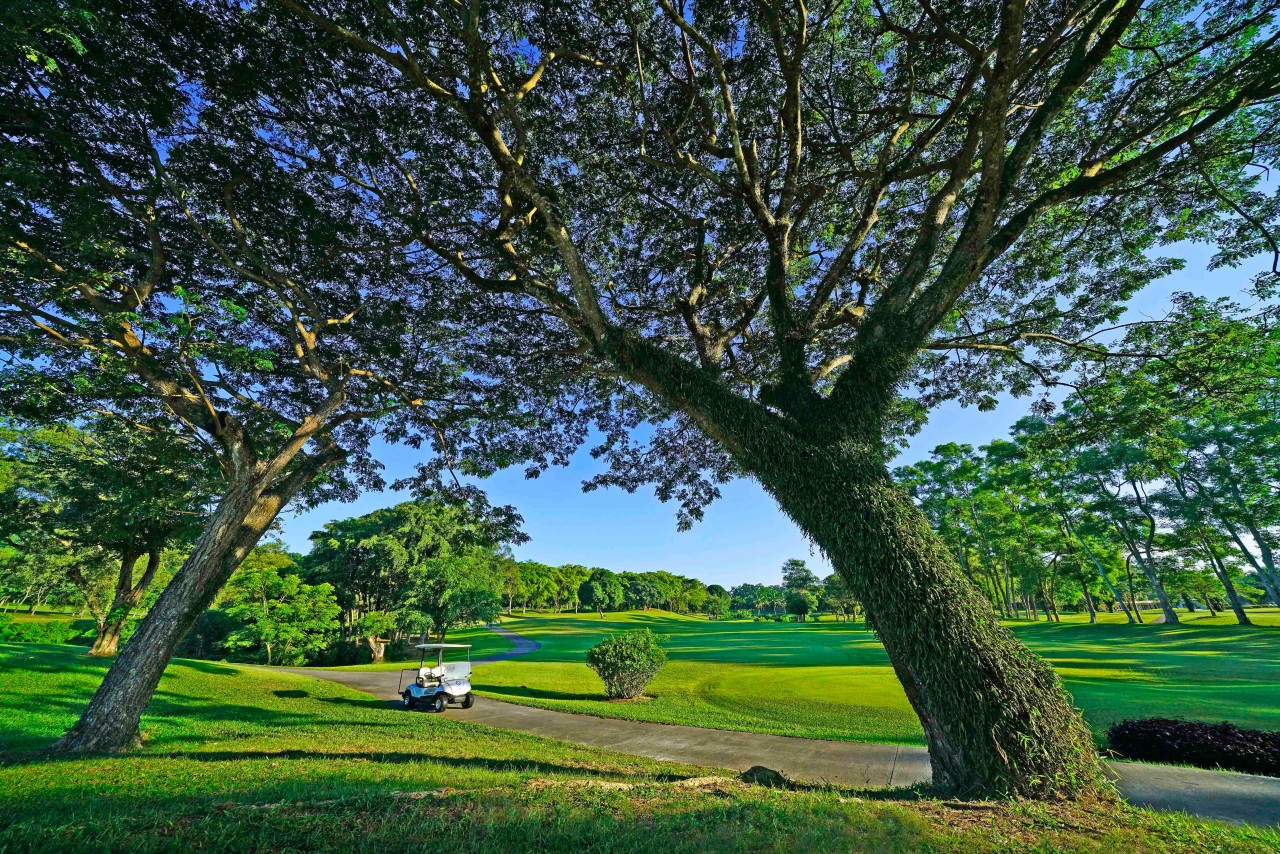 The charm of Phuket's golf courses
Phuket is blessed with a long and seductive ocean coast, along with an appealing tropical climate. Honestly speaking, it is almost impossible to resist the surrounding natural beauty while golfing. There are currently 6 golf courses, each with a unique design, differing in difficulty and irresistible beauty. Golfers are recommended to try all 6 of them, especially when the courses are not really far from the city or airport.
Laguna Phuket Golf Club: 17 km the airport, 23 km from downtown area
Blue Canyon Country Club: 6 km from the airport, 31 km from downtown area
Mission Hill Phuket Golf Resort: 12 km from the airport, 30 km from downtown area
Loch Palm Golf Course: 30 km from the airport, 15 km from downtown area
Red Mountain Golf Course: 35 km from the airport, 10 km from downtown area
Phuket Country Club: 33 km from the airport, 22 km from downtown area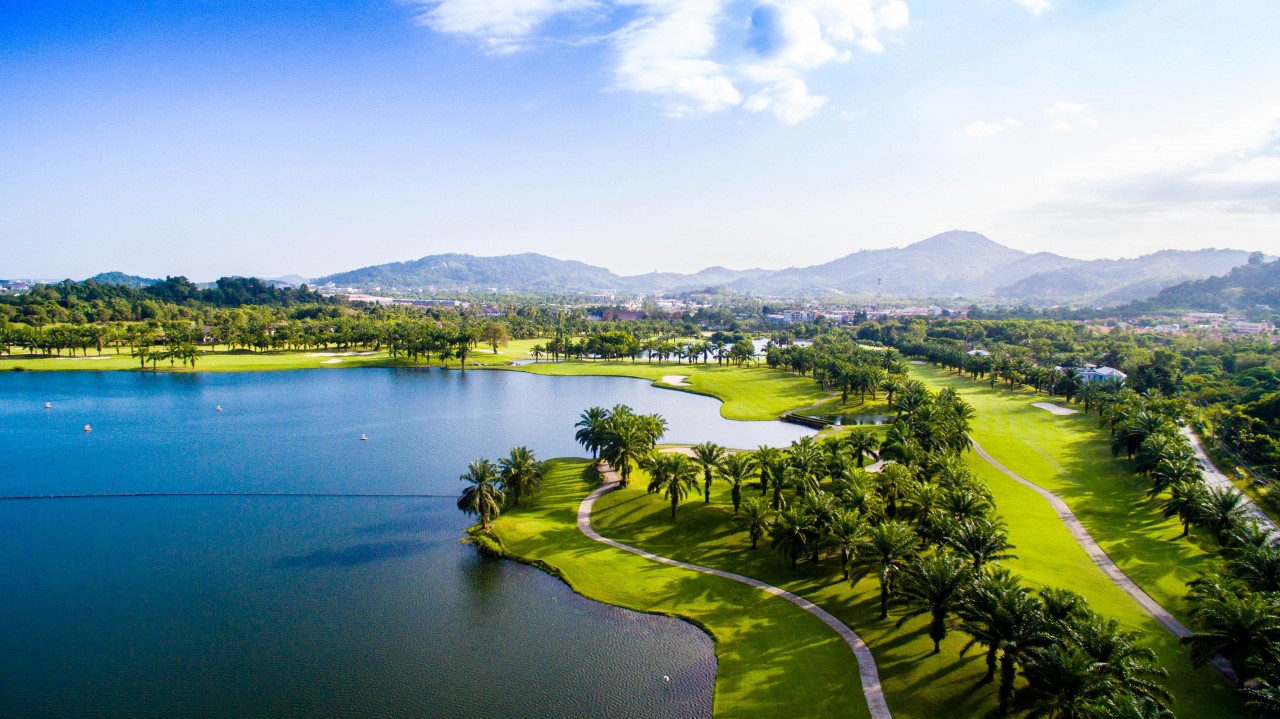 The Red Mountain Golf Course amazes golfers with its mountainous and rocky landscape. Hole 17 particularly, with a height difference of 50 meters between tee and green. In order to reach the green, golfers will have to concentrate because of the forests and sand bunker along the sides. This course has the highest fee at around $220 for an 18 hole round.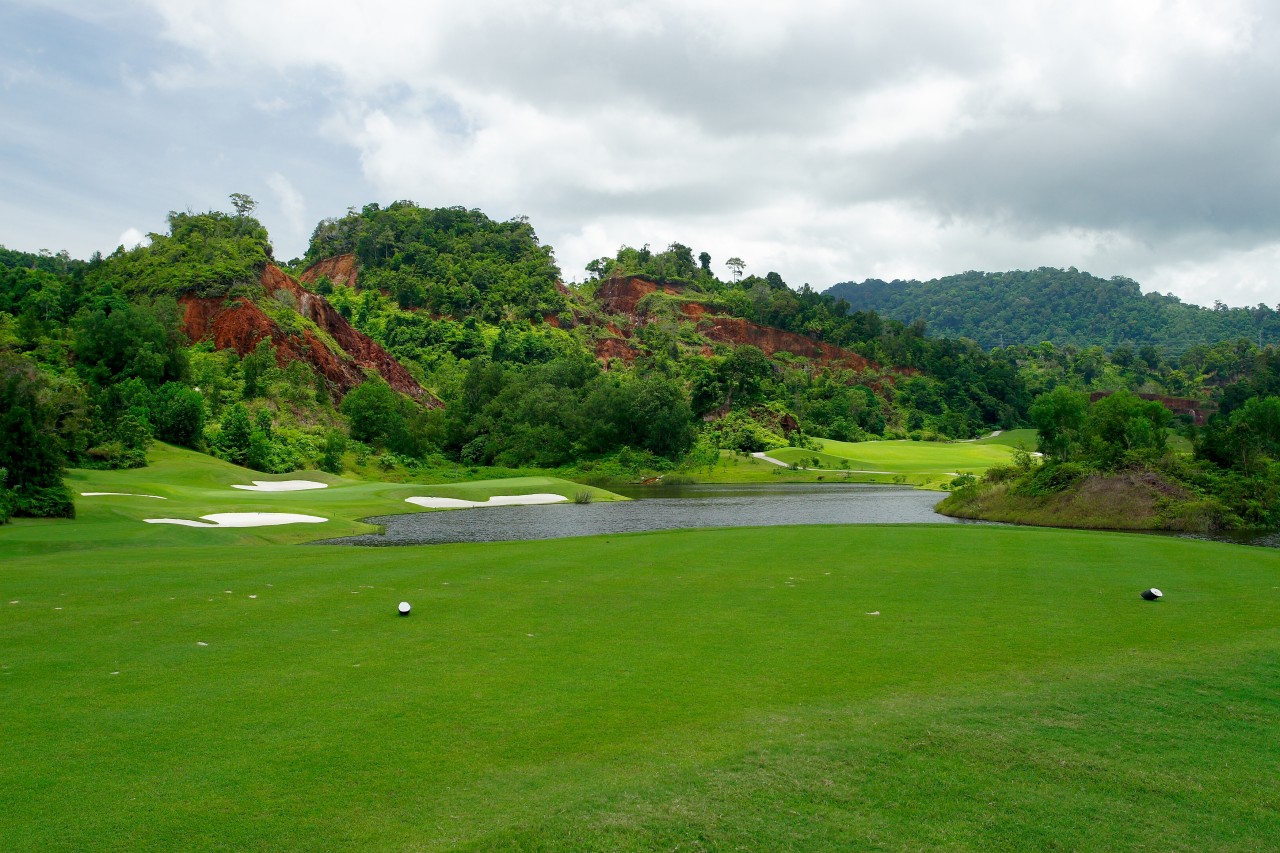 Phuket Country Club – is Phuket's oldest golf club and the must-visit destination when coming to Thailand. Having been open for nearly 30 years, the course is popular for its natural beauty. Offering an increase in difficulty as the round progresses: the first 6 holes are like beautiful set of natural pictures, while the next 6 holes are harder in terms of fairway design, and the last 6 holes providing the greatest challenge within a pine tree forest.
Blue Canyon Country Club renders its challenge through a collection of 80 bunkers and lakes.  The course has been the venue of many international tournaments such as Johnnie Walker Classics Tournament, Honda Invitational, etc.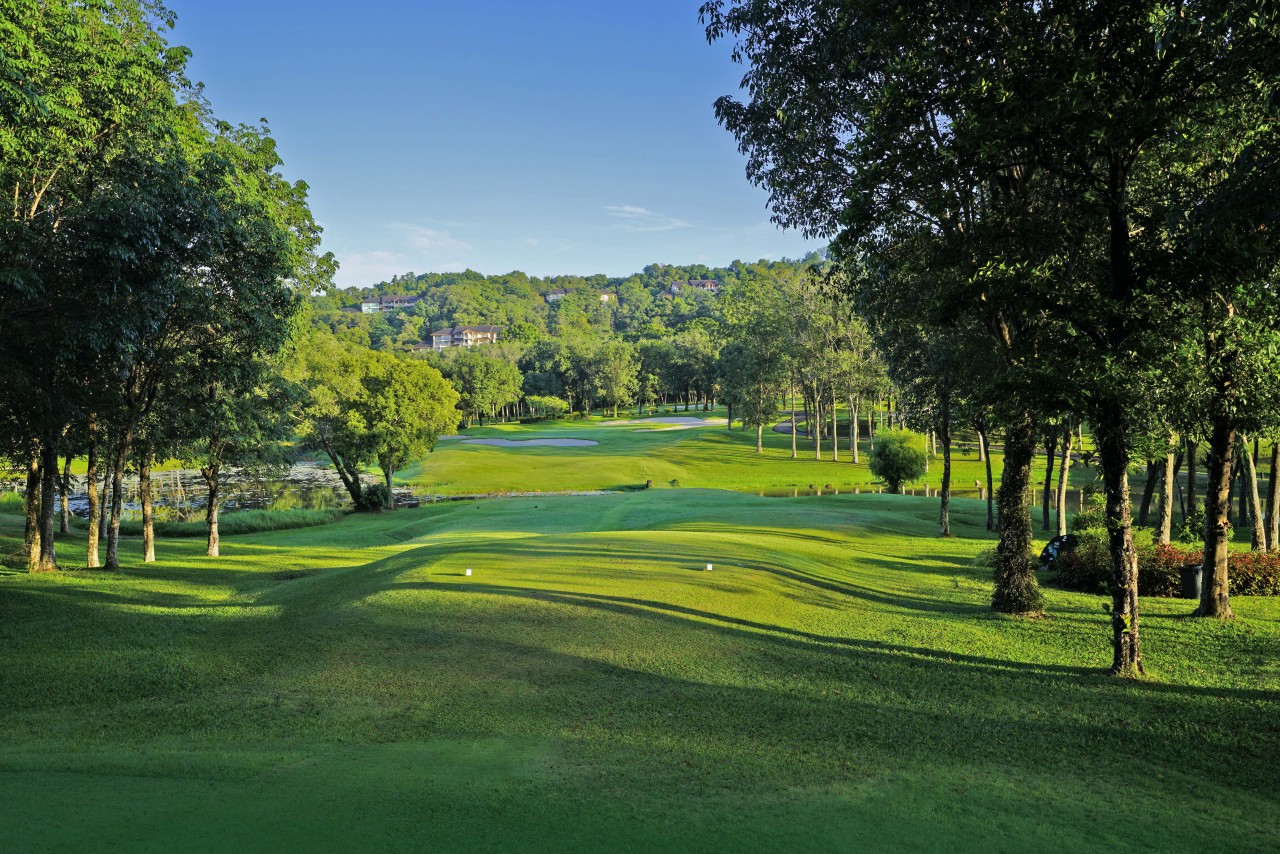 Ensure you reserve time to play Laguna Phuket Golf Club and Mission Hills Phuket Golf Resort. As a beginner, Loch Palm Golf Course is the most suitable selection.
The leading golfing destination in the region
In Phuket, each golf course keeps up with the needs of their international guests, offering  a program of benefits, especially for VIP members. Maintenance services are also a top priority — with the hot weather all year long, greens need to be watered and maintained frequently to remain in the best condition.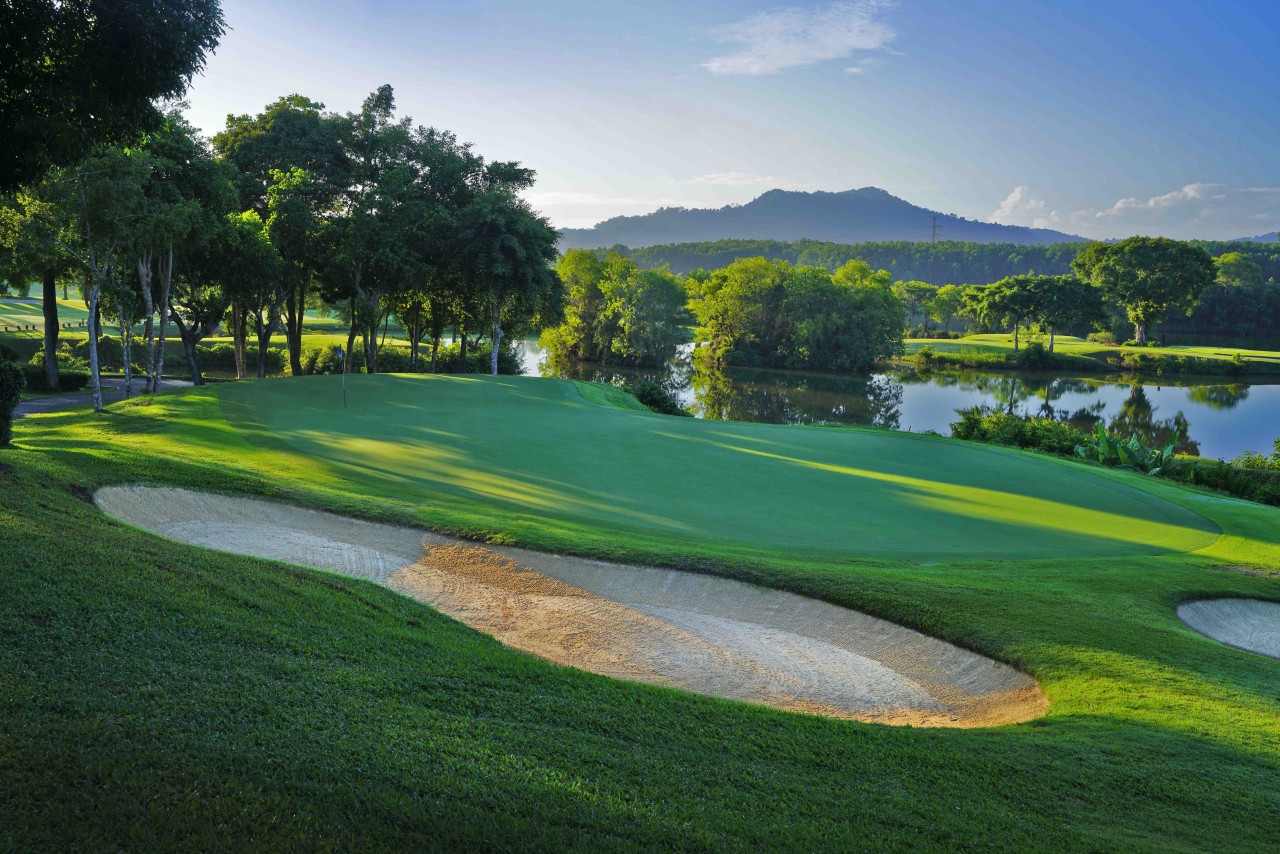 Additionally, in order to attract more international golfers, the Thailand Tourism Department has organized many conventions for golf service providers to broaden their networking, and strengthen the relationship with local firms and partners.
Phuket also concentrates their focus on many high-end and luxury hotels and resorts for tourists and golfers to discover and relax after the games. No wonder Thailand has been named: "The golfing paradise of Southeast Asia".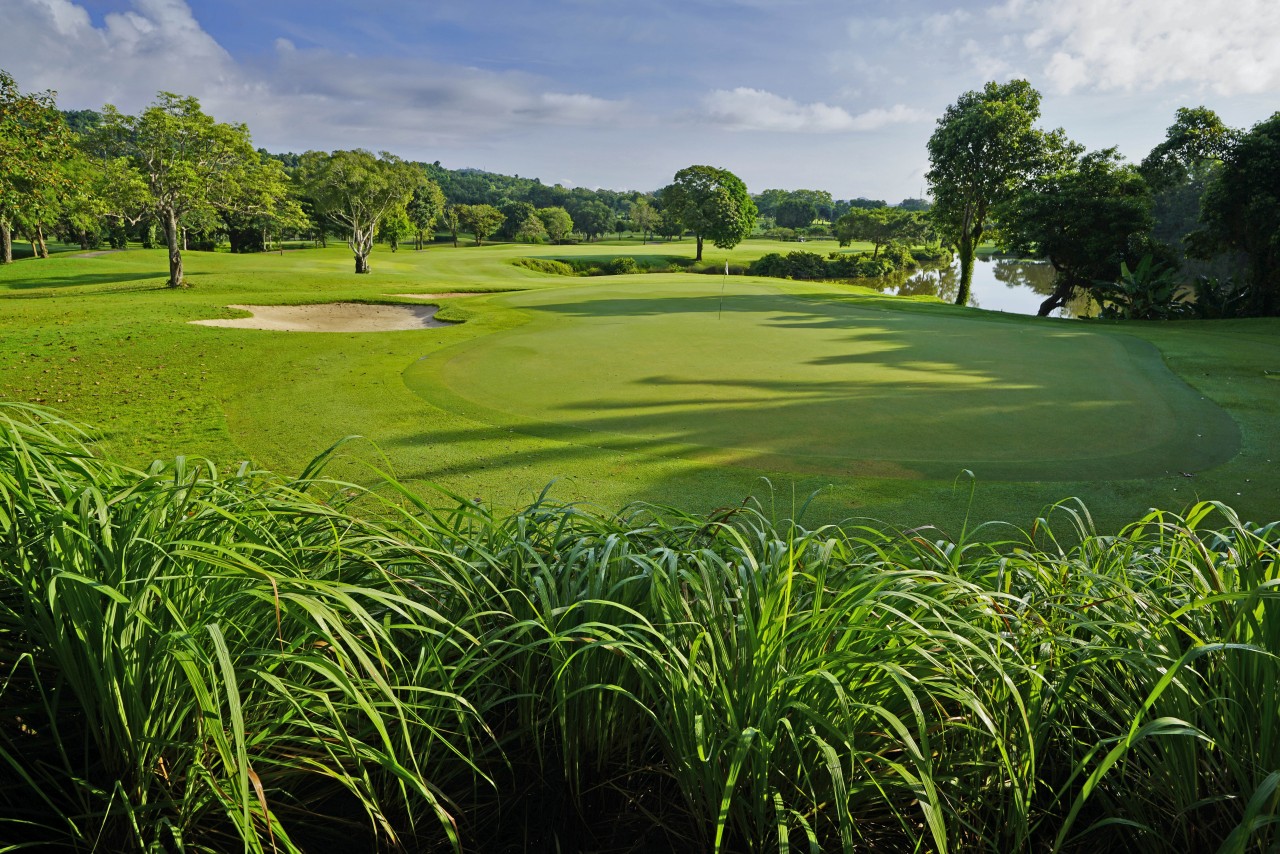 Facts you may not know:
Phuket population: 402,017 (year of 2017)
Area: 543.034 km2
Visiting golfers: 400,000 golfers (year of 2016)
Tourists: 6 million visitors
Average fee for a round of golf: US$90 – US$120
Number of golf courses: 6 courses
Number of resorts and hotels: 1,789 properties with 92,145 rooms