Dong Ho Painting or Dong Ho Folk Woodcut Painting is known as the most popular Vietnamese folk art with a 1000-year history. By reflecting people's dreams of a peaceful, prospect and happy future, this particular form of art visually introduces Vietnamese cultures and traditions.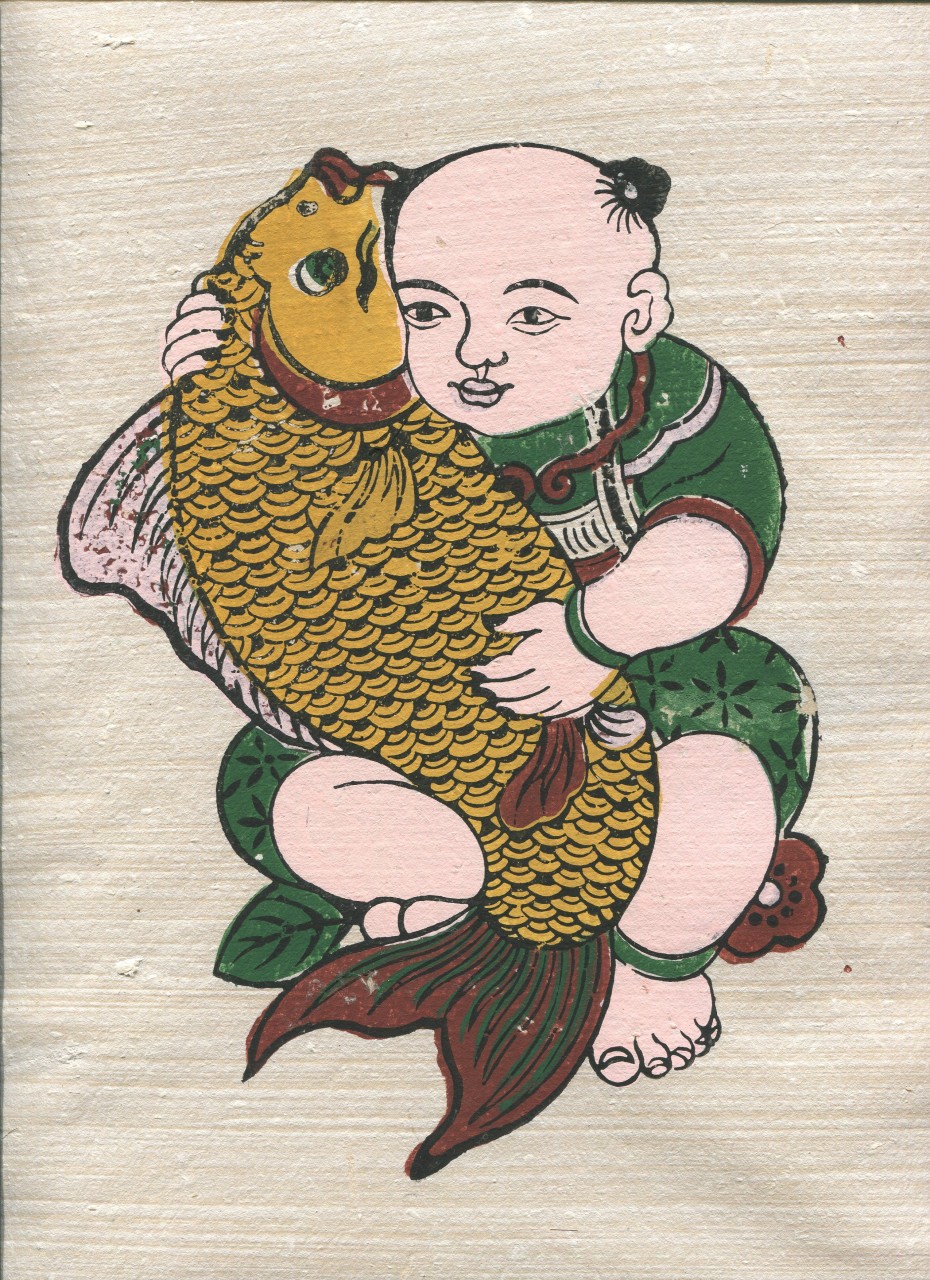 The making of Dong Ho painting dates back to the 11th century during the reign of the Ly Dynasty, while the craftsmen date back to the Le Dynasty. Dong Ho village in Bac Ninh province was one of the few places which had the tradition of making folk paintings, along with Hang Trong, Kim Hoang, and Sinh village. During that time, almost every Dong Ho villager participated in the painting manufacturing process, from carving the woodblocks, producing "Diep" papers, obtaining natural colors, to creating new themes and printing. Dong Ho paintings were originally in black-and-white, with colors added since the 15th century.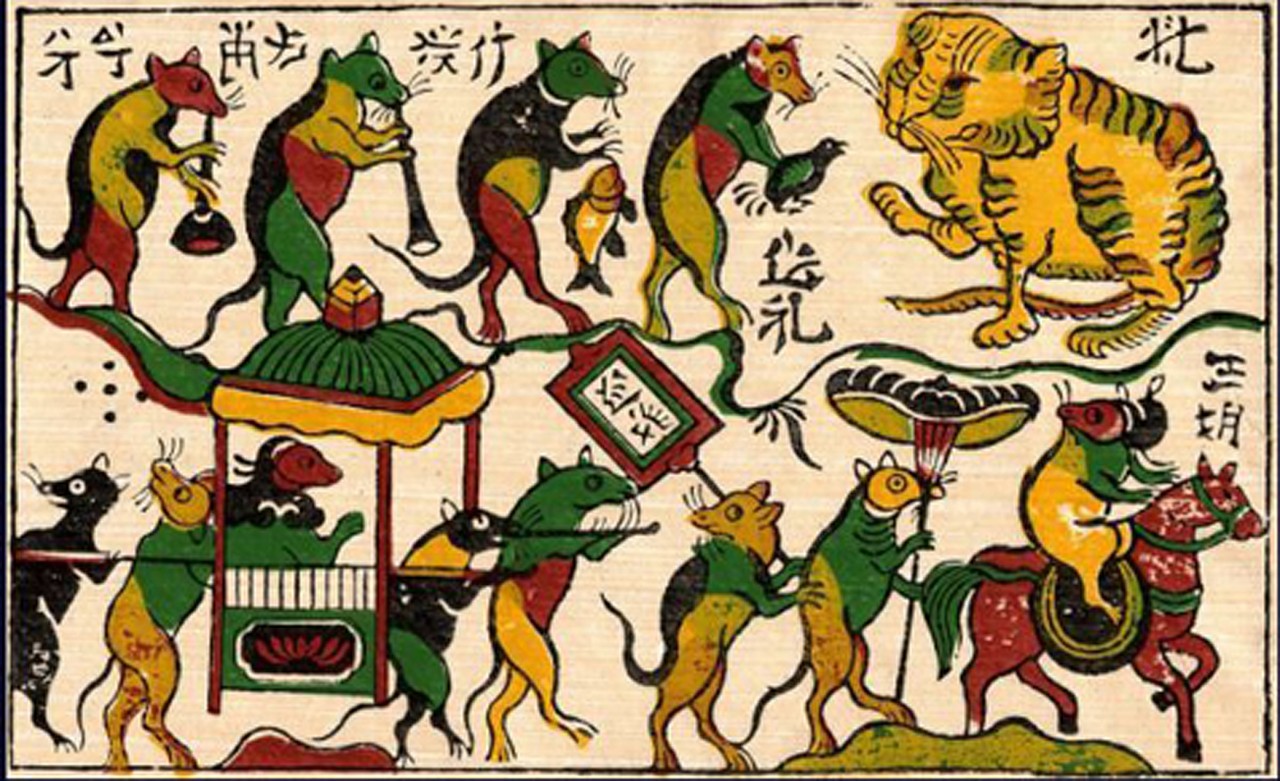 As a special house decoration during the Lunar New Year, Dong Ho paintings had become a vivid symbol of folk culture and a source of inspiration for poets and musicians of many generations.
A most interesting part about this traditional practice is with its colors and paper, which are both handmade and derived from natural materials. The "Diep" paper is made from the bark of "Do" tree, mixing with seashell powder and glutinous rice to deliver a white, sparkling and supple layer capable of conserving colors. The colors are also made from available materials such as "black" from burned bamboo leaves; "red" from red gravel; and "yellow" from flowers.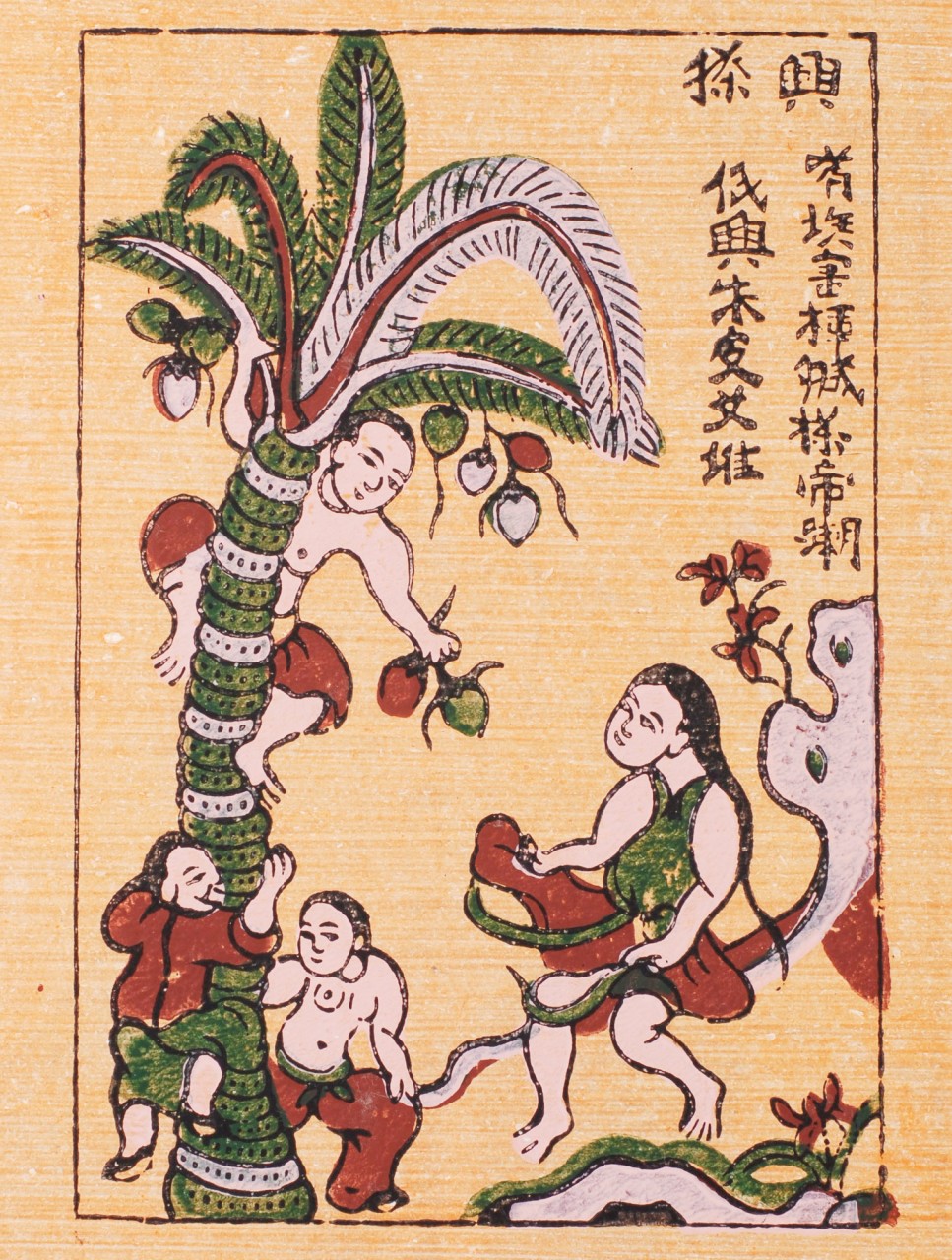 The most important stage is definitely the printing process, when the woodblock is applied with paint and pressed on a sheet of paper like a stamp. The process is repeated with different colors until the craftsman is satisfied with the painting. One woodcut is for outline and several others are for each printed color, and they are carefully engraved by hands in order to be reused and preserved. The finished picture is covered with a layer of rice paste (hồ nếp) to strengthen the durability of color preservation and dried under the sun afterwards.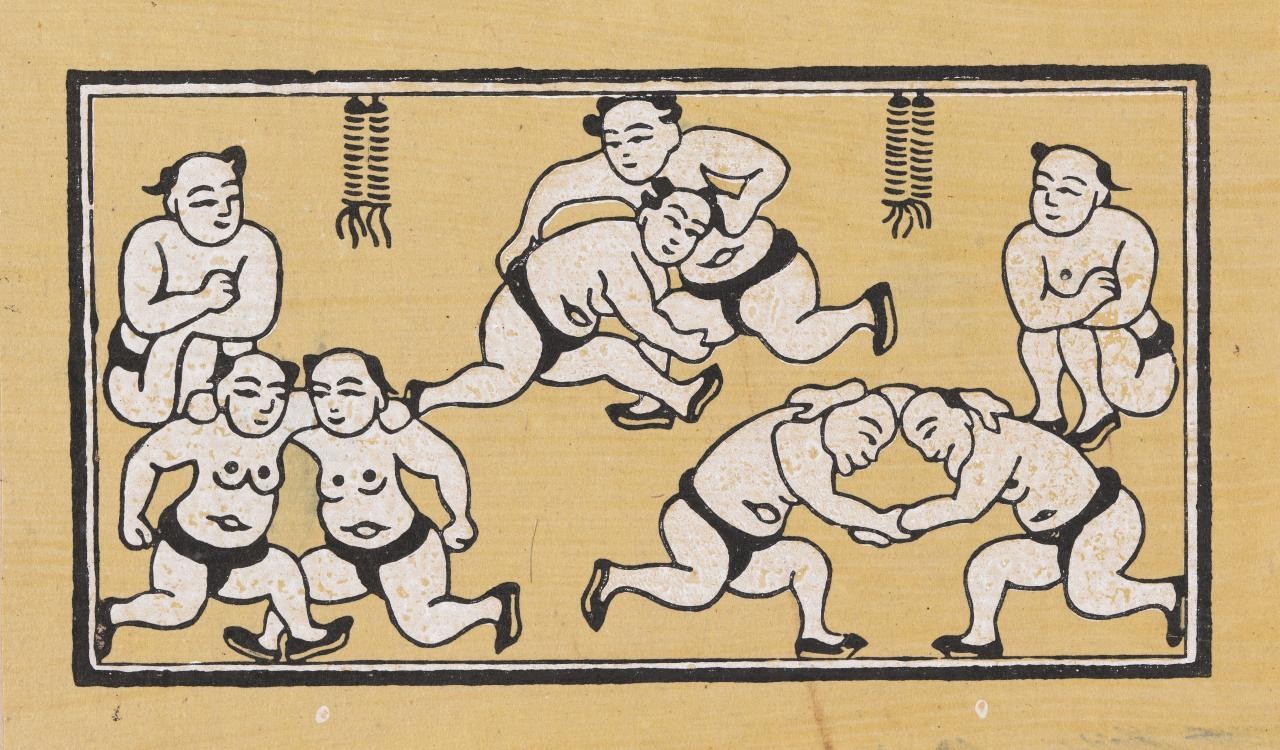 Most of the topics are about folk allegories, social commentaries, mythical & historical figures, signs of happiness, luck and prosperity. Some of the popular paintings include "Lon dan", "Ga dan", "Chan trau thoi sau", "Hung dua", "Danh ghen", etc.
Nowadays, there are only two households that continue to conserve this traditional handicraft. It would be a great journey for tourists to come and visit, in order to have a deeper understanding of Vietnamese culture and local lifestyle.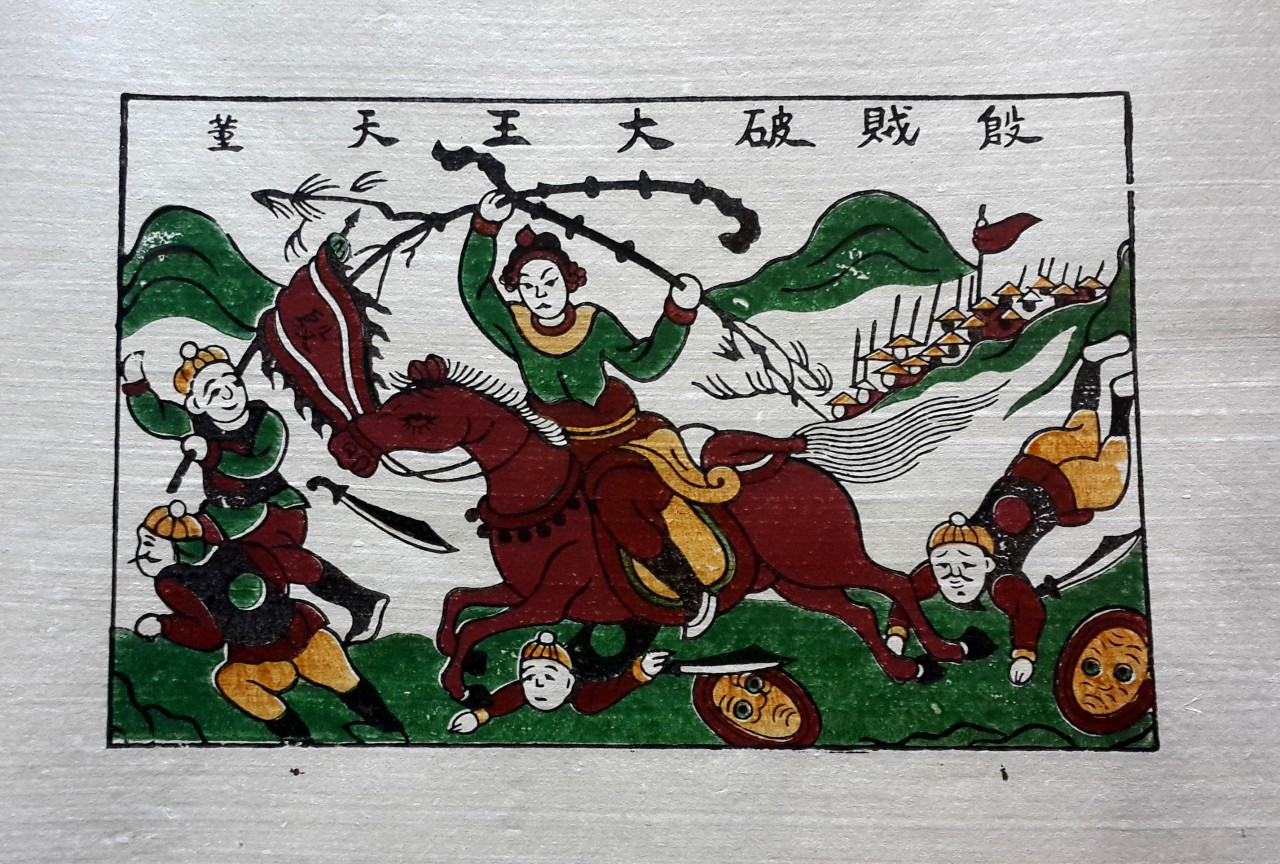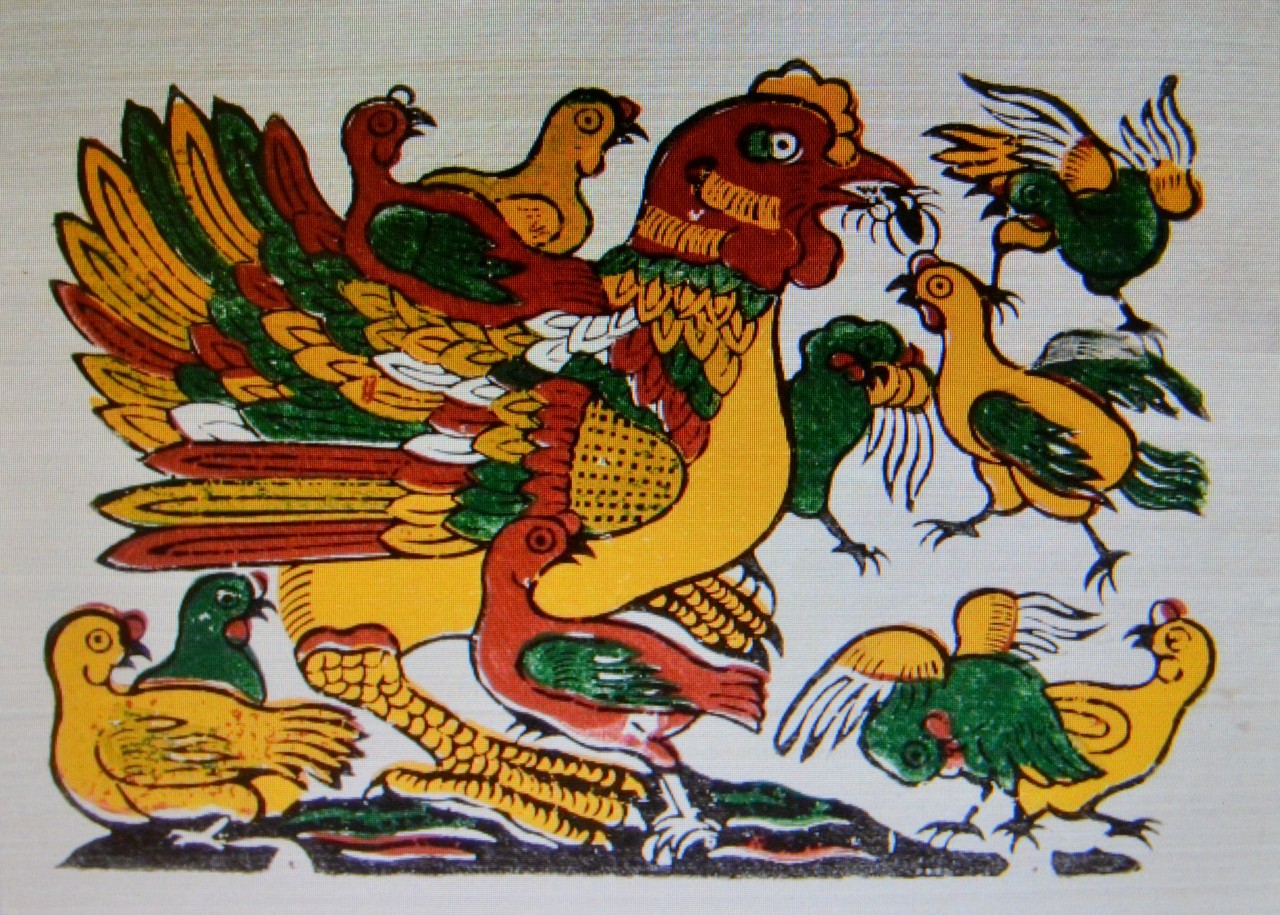 | | |
| --- | --- |
| Theme | Pictures |
| Spirit | Ngũ sự (12 signs of Chinese zodiac) |
| Good luck wishes | Lợn đàn (corpulent pig with suckling piglets), Gà đàn (hen surrounded by chickens), Cá chép (carp) |
| Mythical and historical figures | Bà Triệu, Hai Bà Trưng, Quang Trung, Thánh Gióng |
| Folk allegories and popular stories | Truyện Kiều, Thạch Sanh, Thầy đồ Cóc (Confucian scholar in form of a toad), Đám cưới chuột (Rat's wedding) |
| Social activities and commentaries | Đánh ghen (scene of jealousy), Hứng dừa (scene of catching coconuts), Đấu vật (scene of wrestling), Chăn trâu thổi sáo (boy sitting on a buffalo and playing flute) |