Besides an extensive history, superb cuisine and friendly locals, Vietnam also has a reputation for unique and outstanding artisanal products. Tools and interior pieces made from wood, ceramic, bamboo, silk, etc. have been introduced and favored by people all around the world.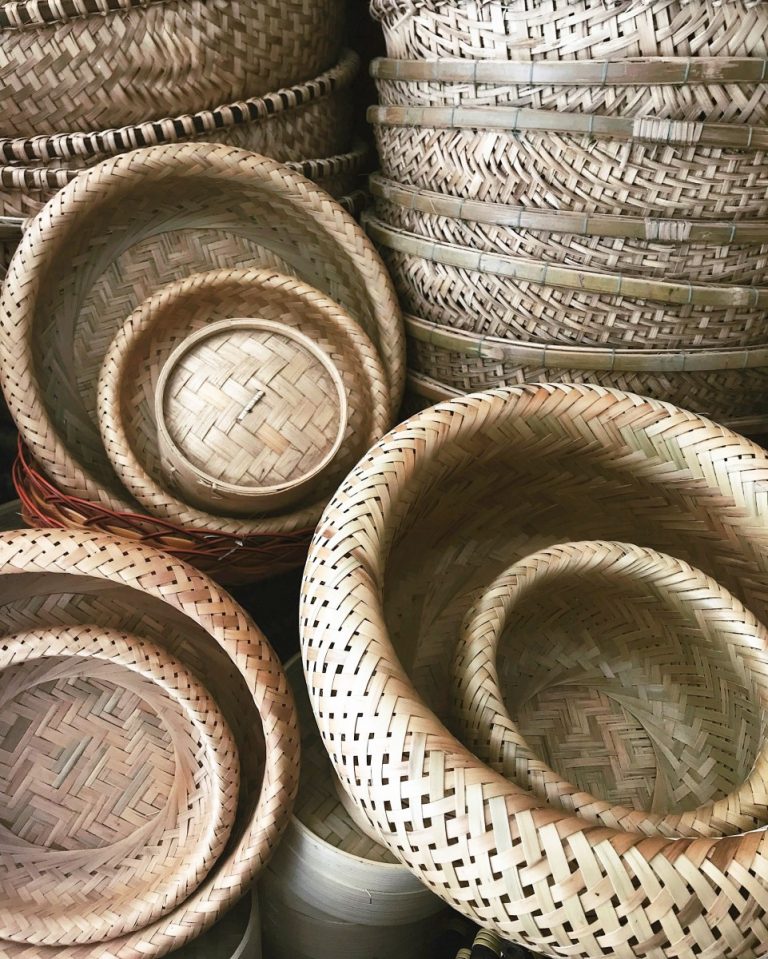 Due to the culture of agriculture in Vietnam, artisanal crafts were started and developed in certain rural individuals and families. Gradually, the crafts were handed on and spread throughout the village and beyond to other villages. Therefore, villages formed that specilized intensively in various crafts such as pottery, silk, wood carving, stone or bronze carving, lacquering…
Although many artisanal villages have disappeared, statistics show that Vietnam still has nearly 2,000 craft villages. The Vietnamese government is very focused on promoting and conserving these local crafts including traditional Vietnamese products.
These crafts are still actively practiced in thousands of specialised areas called "trade villages"situated in most provinces of the country. In certain villages, up to 90% of the population work in the production of certain crafts.
The majority of crafts from minority ethnicities in Vietnam are made in trade villages. A few remarkable examples would be the Hmong fabrics dyed with indigo, the fine brocades worked by the Dao and the Lolo in the North, including hand woven textiles made in a wide variety of traditional patterns, colours and decorative detailing. The Khemers are known for their bowls, large plaited baskets and pouches made of natural or dyed reeds.
Visiting the trade villages allows you to discover the local artisans in the workshops, to witness the local skill and creative craftsmen and to see their methods of production. In textiles, Vietnam is famous with silk and embroidery.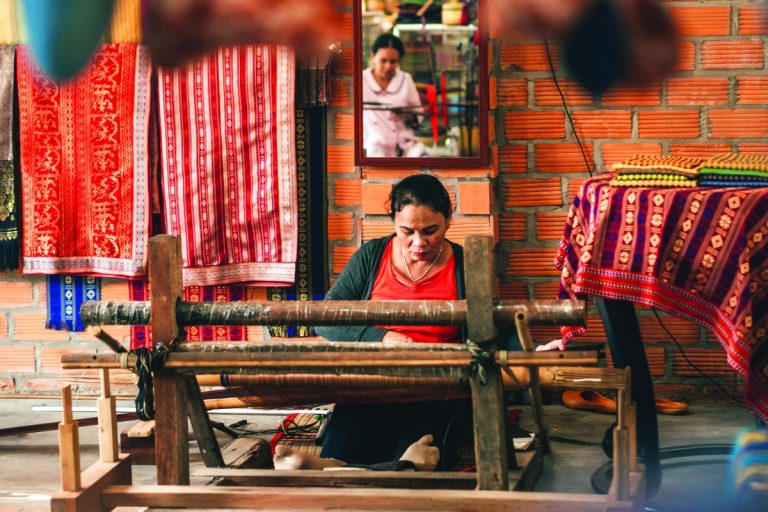 Some famous handicraft villages:
– Lacquer craft: Cat Dang village, Nam Dinh province
– Porcelain: Bat Trang village, Hanoi
– Traditional painting: Dong Ho village, Bac Ninh province
– Stone carving: Non Nuoc village, Da Nang
– Silk waving: Van Phuc village, Ha Dong, Hanoi