When lotus flower season hits in June, the West Lake area becomes awash with the blooms, you can see them on the bicycle of all the flowers vendors…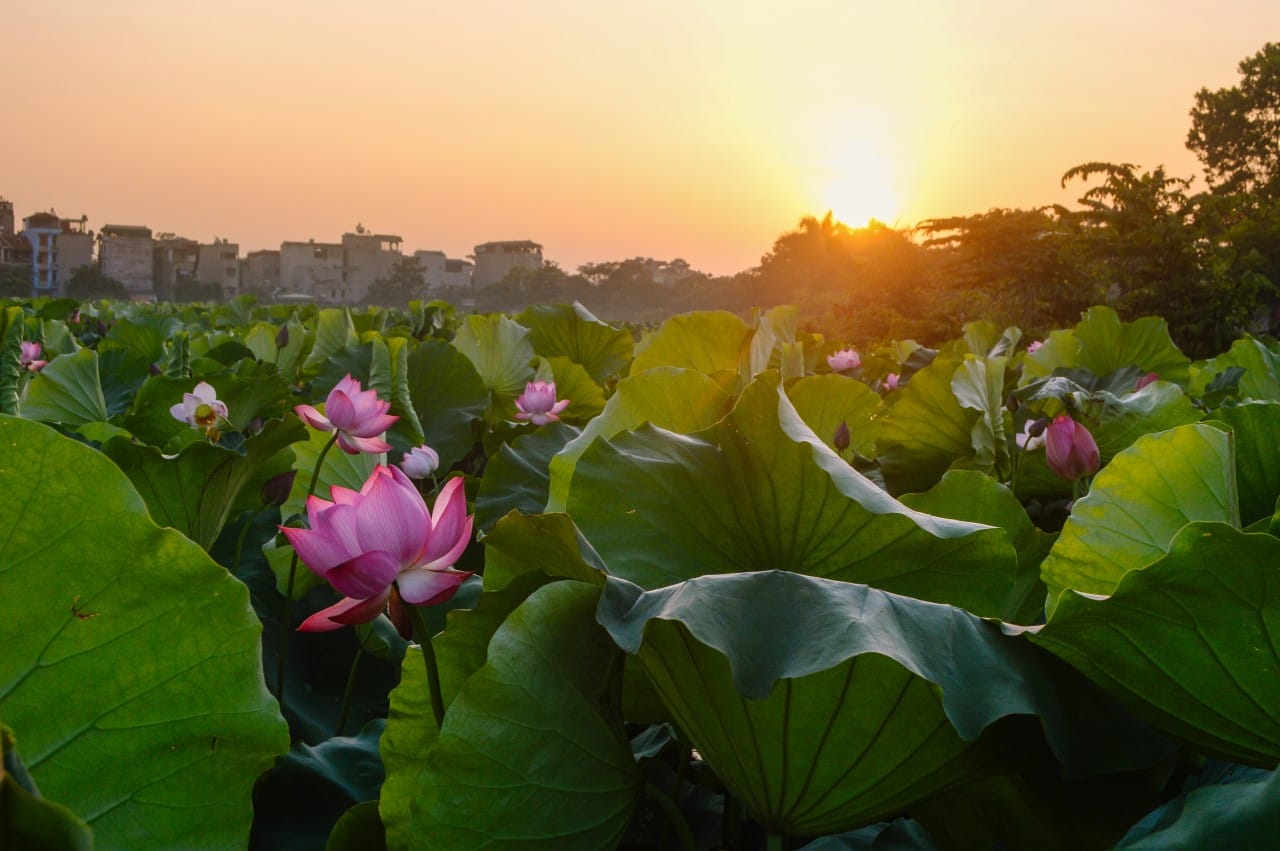 Lotus holds particular significance in Vietnam, where they are considered one of four graceful plants, along with pine, bamboo and chrysanthemum.
They are a symbol of purity, beauty, grace, knowledge, serenity… anything positive really.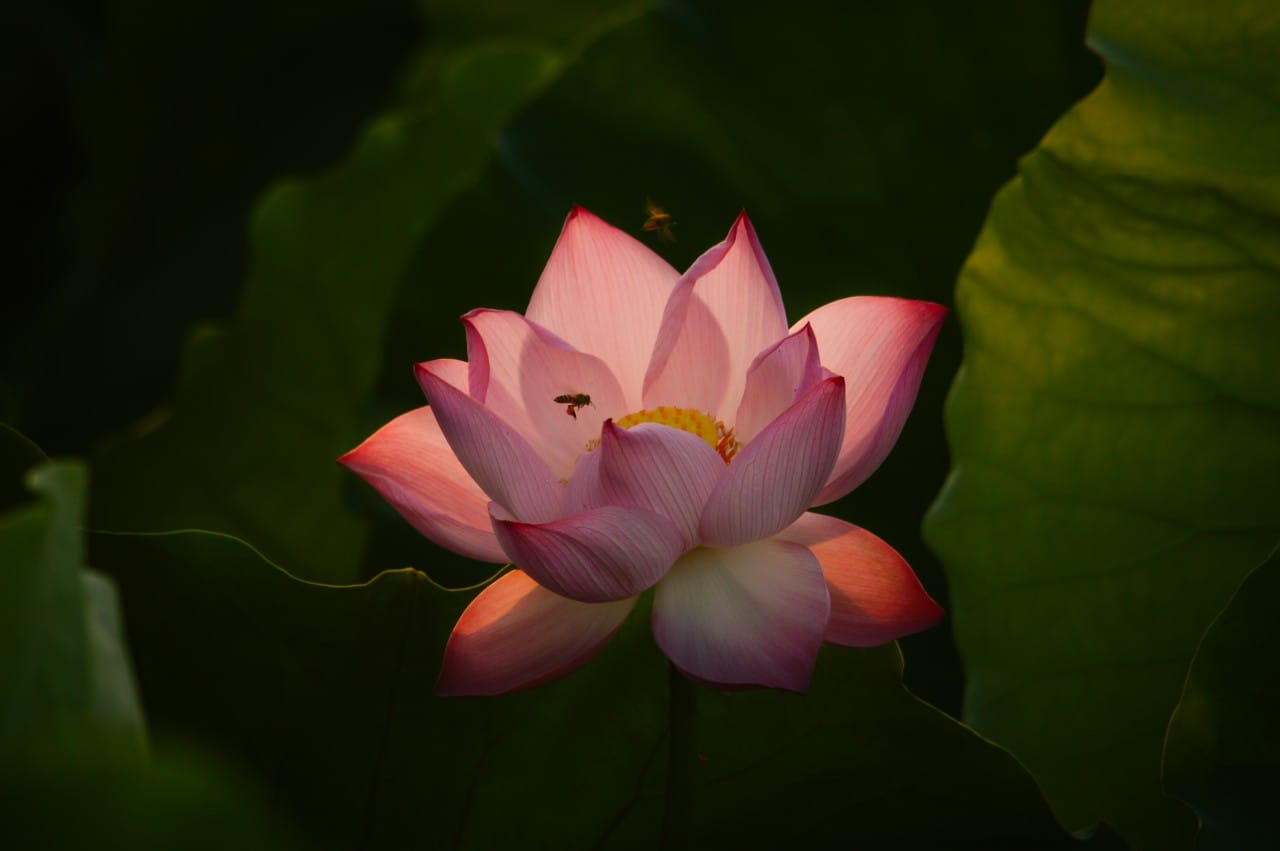 There are some large ponds around the banks of West Lake filled with lotus flowers. If you take a bike ride around the lake in the morning you should not miss them.
Early in the morning, elderly ladies push off in their boats to cut the flowers ready for selling later that day. Later in the day, young lovers and groups of ladies dressed up in ao dai scoot along to the ponds for photo shoots.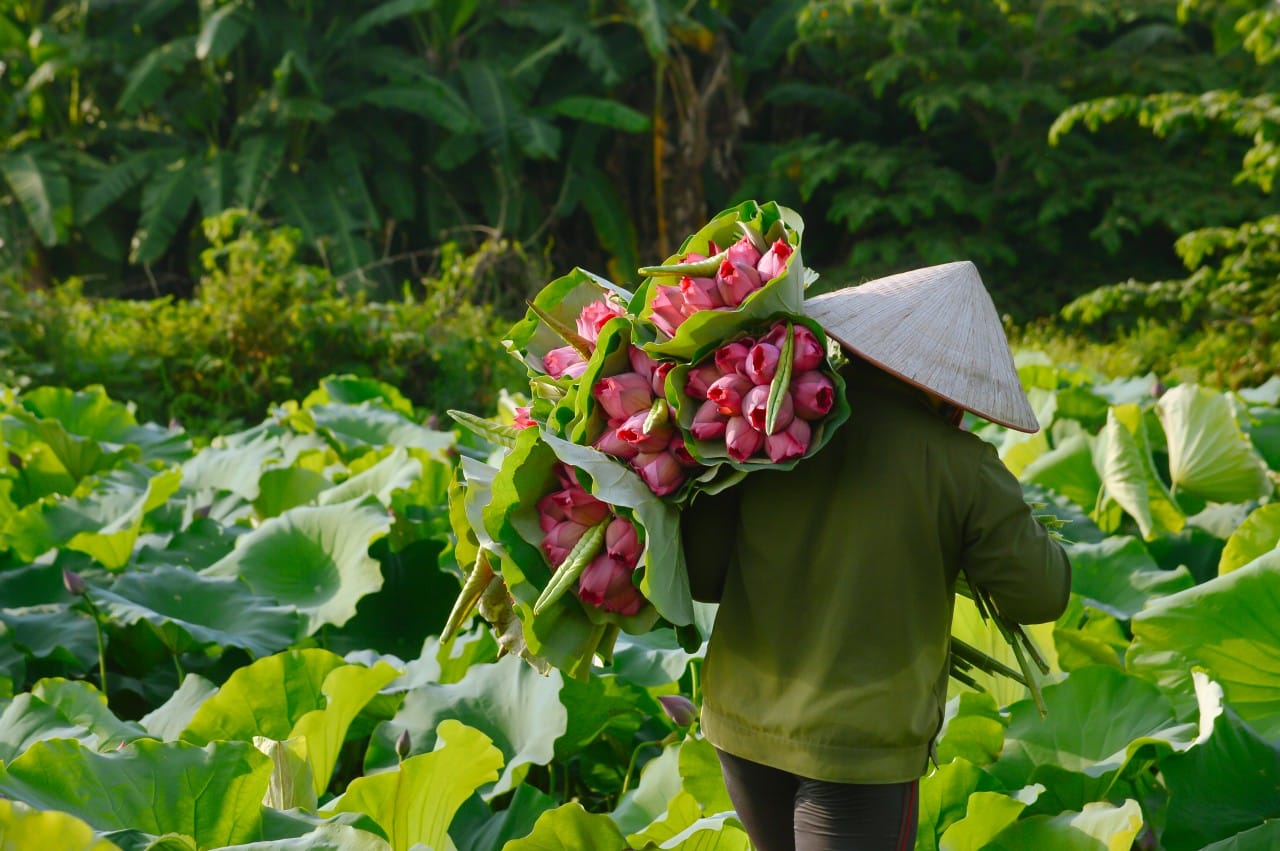 Flower vendors can be found selling bunches, wrapped in a lotus leaf, from bicycles all around the city, particular on the Pho Yen or Phan Dinh Phung streets, which makes for a wonderful photo opportunity. Lotus flowers are sold very cheap at around 30,000 VND a bunch, but they die very soon after the bloom.
Not only having beautiful look and wonderful fragrance, lotus flowers have many uses: young stems are used in salads, stamens can be dried and made into a herbal tea, seeds can be made very tasty sweet soup.
Lotus flowers are in bloom from around mid-May to mid-July.