Sunkist Growers (Sunkist), the world's most recognized citrus brand, is bringing its beloved Navel oranges from the citrus groves of California for consumers in Vietnam to enjoy. Founded in 1893, Sunkist is a not-for-profit cooperative that has been dedicated to growing and offering quality citrus to customers worldwide for the past 126 years.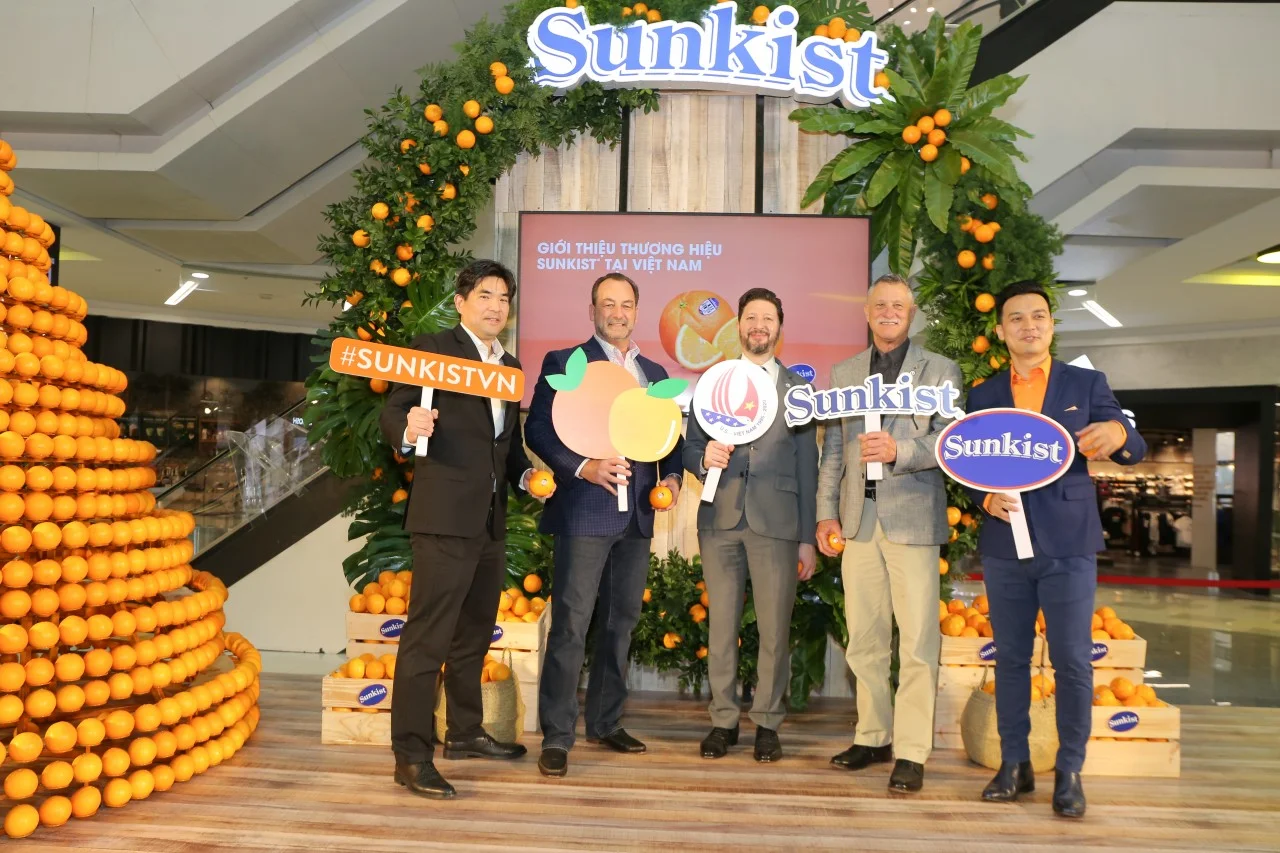 "We are very excited to bring our fresh and juicy Navel oranges to Vietnam," said Jim Phillips, President and CEO of Sunkist Growers, USA. "Our family of California farmers take pride in growing premium Sunkist citrus, and it's an honor to share the fruits of our labor with consumers in Vietnam."
According to United States Department of Agriculture (USDA), the import of U.S. fresh fruits, before oranges, reached $97 million in the first 10 months of 2019—a 46 percent year-over-year growth, making Vietnam the ninth largest fresh fruit market worldwide for the United States. Hence, the entry of oranges is expected to potentially contribute to the further and steady growth of the value of U.S imports into the market. Concurrently, the U.S. is also the second largest country export market for fruit into Vietnam.
"Sunkist's entry to Vietnam is very timely as we celebrate the 25th anniversary of the U.S.-Vietnam bilateral relationship—one major aspect of which is agricultural trade between the two countries," said Benjamin Petlock, Senior Agricultural Attaché of the USDA. "Sunkist Growers, among many other brands, have worked diligently for years with our government partners in Vietnam to bring in high quality, healthy, and safe fresh U.S. oranges into the market, and finally gaining market entry is a huge accomplishment."
The seedless sweetness of Sunkist Navel oranges
Easily distinguishable by their small, navel-like formation on their blossom end, Navel oranges have a slightly thick skin that peels easily to reveal a bright orange, seedless interior.
In season in Vietnam from October through June, Navel oranges are also refreshingly sweet and juicy with a pleasant floral aroma, and are rich in Vitamin C and dietary fibers, providing consumers with a dose of calcium, folate, and other nutrients.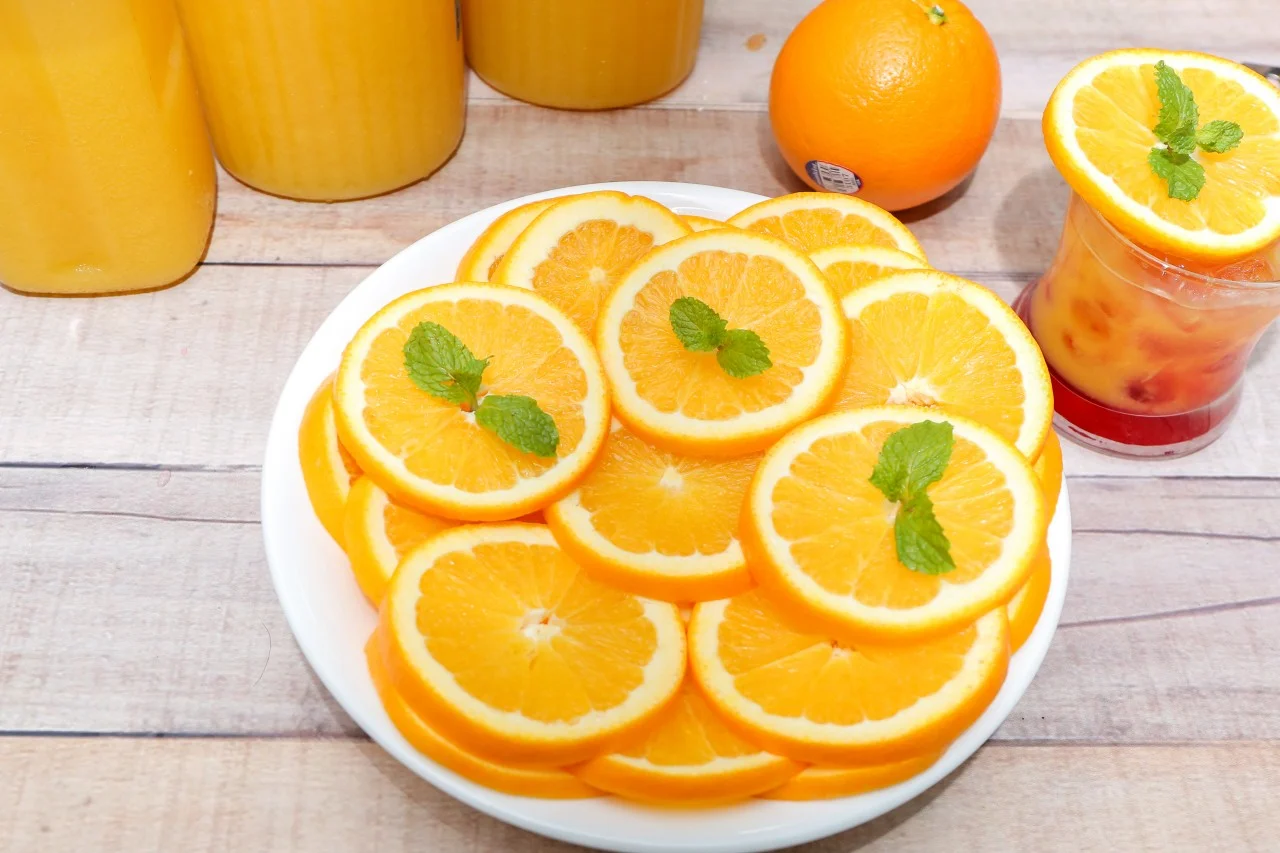 Sunkist's commitment to safety, quality, and sustainability
The journey of each Sunkist Navel orange begins in the groves of sunny California where each piece of fruit is held to the highest standards — from being hand-picked with utmost care to going through meticulous inspection for quality and consistency, ensuring that each fruit complies with the strictest regulations for food safety, packaging, and labeling.
Sunkist growers also believe in the benefits that sustainable practices offer and are committed to protecting and preserving the land they farm. As such, Sunkist has adapted sustainable farming practices and environmentally friendly approaches, which include the use of solar power, water-saving irrigation systems, and low-emission vehicles. 
This ensures that whenever consumers eat a Sunkist citrus, they are not only enjoying something fresh and delicious, but also consuming fruits that were grown and harvested responsibly.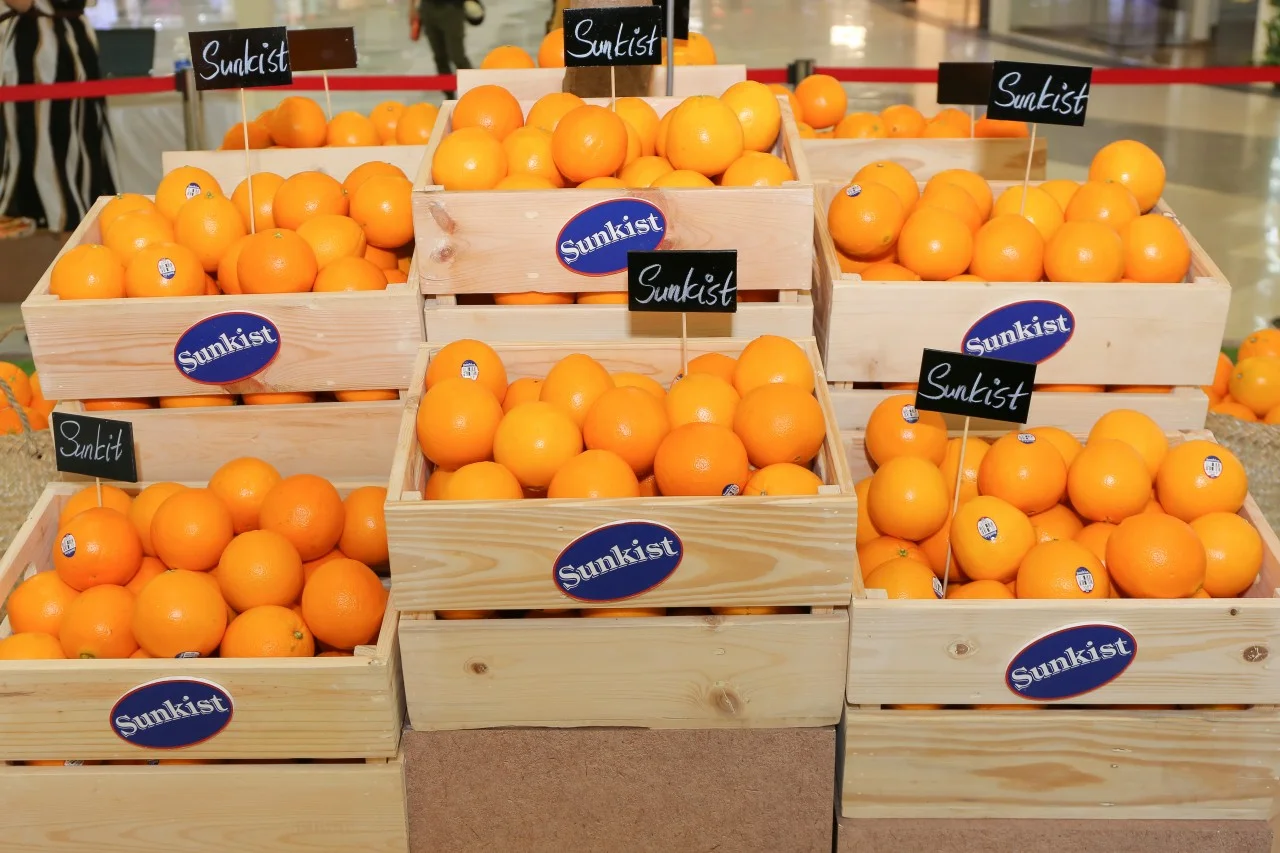 An arrival that coincides with the Tet Holiday Season
Sunkist's arrival to Vietnam coincides nicely with the upcoming Tet holiday season. The values of the Sunkist brand is founded on the spirit of growing together, owing to its origin of being a cooperative owned by thousands of family farmers growing Sunkist citrus. This ties closely to the meaning of Tet holiday—the most important season in the Vietnamese culture that brings families together to celebrate and welcome the Lunar New Year with hope.
To inspire consumers with various ways to enjoy the oranges—aside from enjoying it on its own—Sunkist prepared an exciting line-up of activities to provide both the media and consumers alike with fun and unique ways to experience and taste the delicious sweetness of the Sunkist Navel Oranges. Some of the event highlights include a cooking demonstration by celebrity chef Cam Thien Long where he whipped up delicious and one-of-a-kind Sunkist-infused dishes and a drink mixology that featured unique Sunkist-based beverage concoctions. Members of the public were also treated all throughout the day to fun activities, such as cookie sampling, an interactive game that lets players assume the role of farmers picking citrus from orange trees, an engaging music performance, and taking photos with the adorable Sunkist mascot.
Sunkist hopes that the fun and engaging activities they have prepared for the Vietnamese consumers will spark creative, delicious, and nutritious ideas on how they can enjoy the Sunkist Navel Oranges and make it a part of their family gathering during their Tet celebration.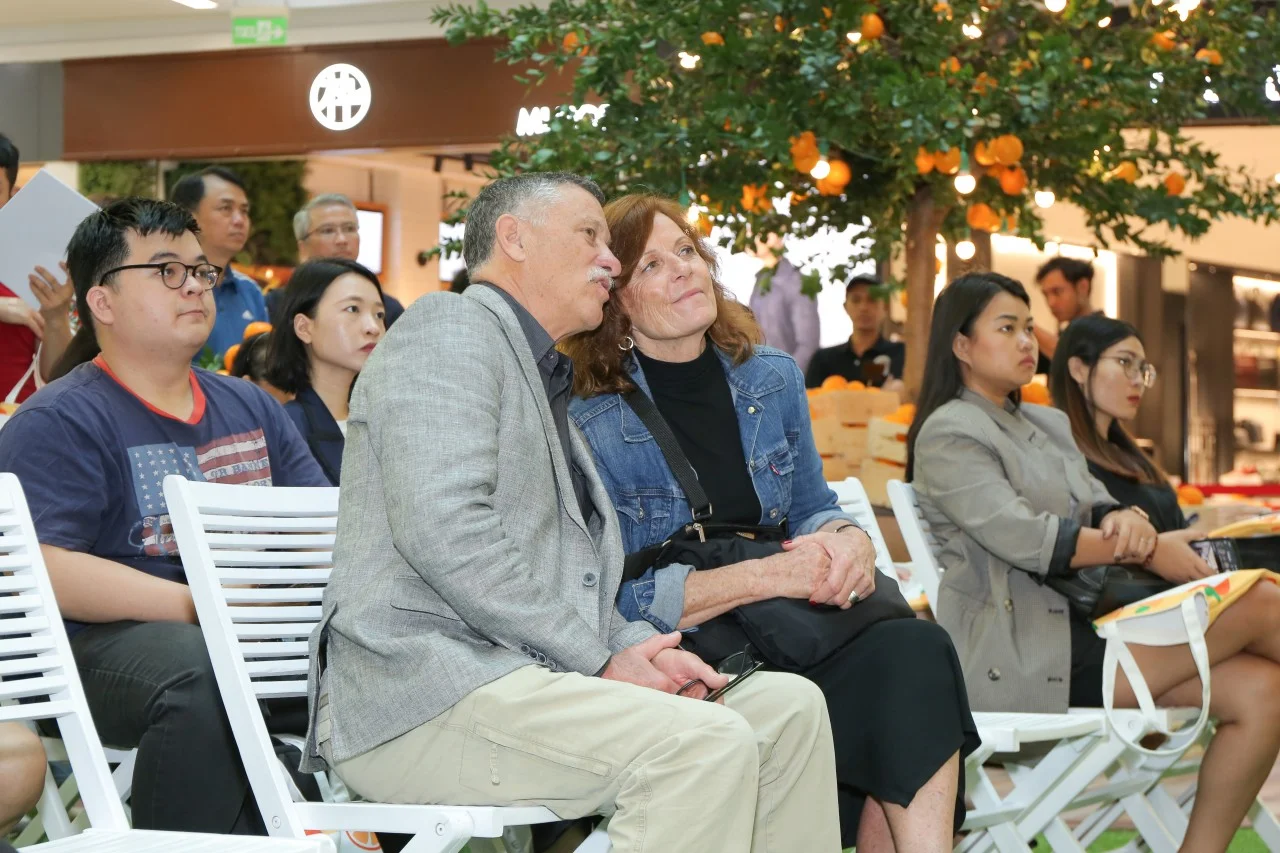 An invitation to fruit retailers in Vietnam
In its mission to bring high-quality Navel oranges to all consumers in Vietnam, Sunkist is looking to build strong relationships with the country's top fruit distributors and retailers. Currently, consumers in Vietnam can start buying the oranges from some of their favorite retailers, including Emart and Thu Duc Agricultural Wholesale Market. It's also coming soon to Vinmart.
In Ho Chi Minh City on January 11, Sunkist offered special thanks to sponsor Biovegi, a trusted fruit distributor in Vietnam, for their support at the launch event. 
For trade and distribution inquiries, interested retailers may get in touch with the Sunkist Sales Team ([email protected]) and a dedicated Sunkist representative will reach out to provide information on the necessary requirements to distribute its Navel oranges in the market. 
To know more about the Sunkist story, heritage, and commitment to quality and innovation, visit www.sunkist.com. Additionally, consumers can visit Sunkist.com/recipes for recipe inspiration just in time for the arrival of Sunkist's California-grown Navel oranges to their favorite fruit retailers.
———-
Sunkist Growers is a citrus cooperative, founded in 1893, which is owned by and operated for thousands of family farmers growing citrus in California and Arizona. For more information, visit www.sunkist.com.