Welcoming the New Year 2020, Ho Chi Minh City is going to organize fireworks displays to celebrate the moment of transfer between the old and new year at 3 familiar places: Thu Thiem Tunnel (District 2), Landmark 81 building ( Binh Thanh District) and Dam Sen Cultural Park (District 11). The fireworks displays will be fired in about 15 minutes from 0:00 to 1:15 on 1/1/2020.
Landmark 81 building
Possessing perfect height and airy space, Landmark 81 is considered an ideal location to hold fireworks performance to celebrate New Year.
Nguyen Hue walking street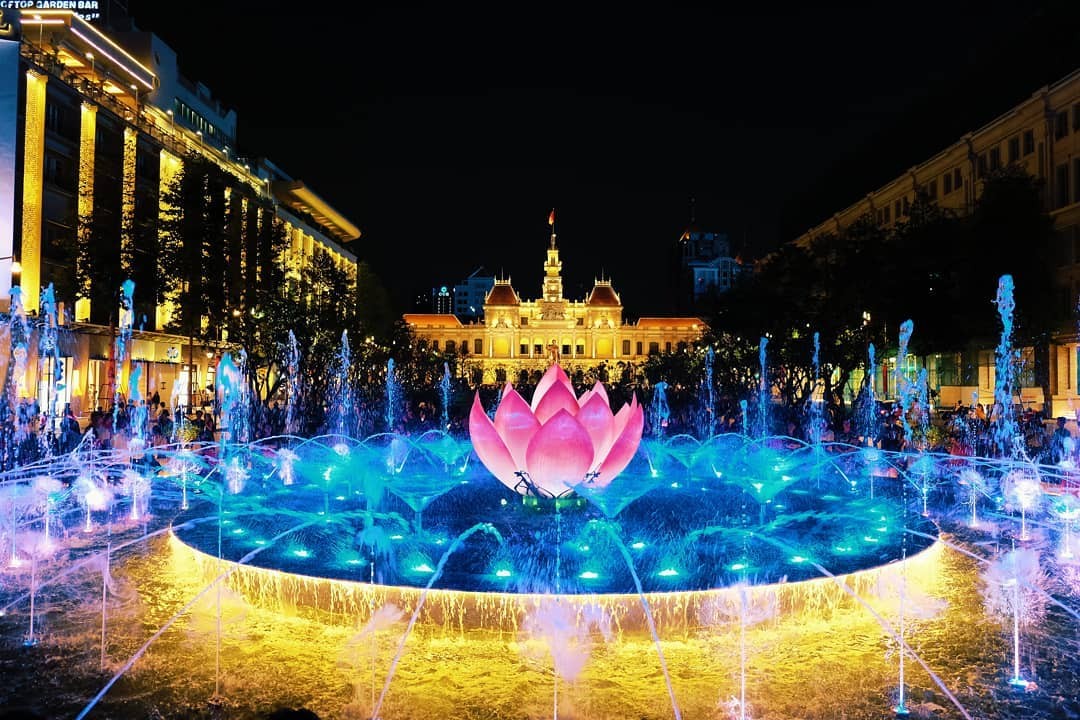 Nguyen Hue walking street is an ideal fireworks spot with big and airy space. Besides, there are many activities to welcome the new year in this area, so you can both enjoy the activities and fireworks welcoming new year 2020.
Bach Dang Wharf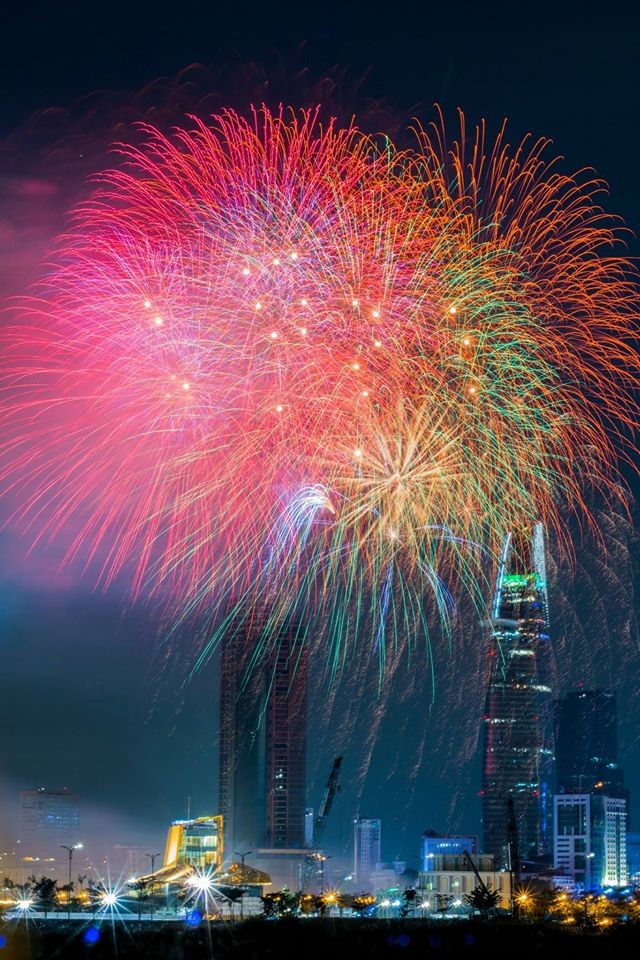 Bach Dang Wharf is located along Ton Duc Thang Street. There is a wharf area and 1,325m long park along the Saigon River with very nice view.
Khanh Hoi Bridge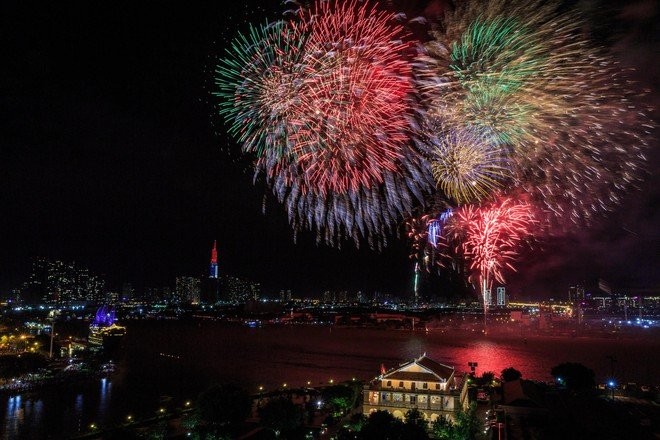 Khanh Hoi Bridge, a bridge connecting District 4 and District 1 as well as two roads Nguyen Tat Thanh and Ton Duc Thang, is one of the favorite places to watch fireworks. However, the area often has traffic jam so you should find a place to park your vehicle before the parking spaces are overloaded.
Thu Thiem Bridge area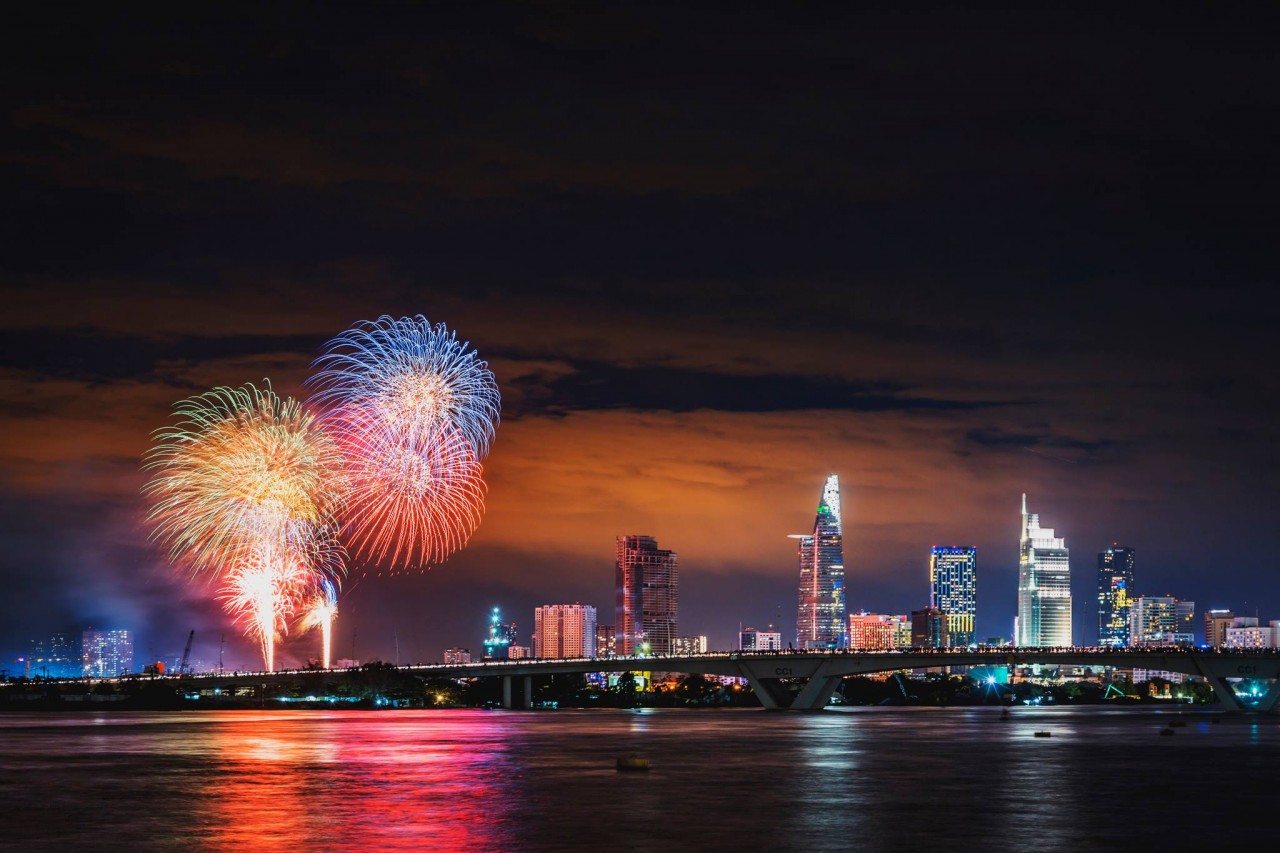 This is an ideal place to see the most complete New Year fireworks. You should go early, choose for yourself the best location, prepare some snacks, drinks, backup charger to not miss any moment.
Dam Sen Cultural Park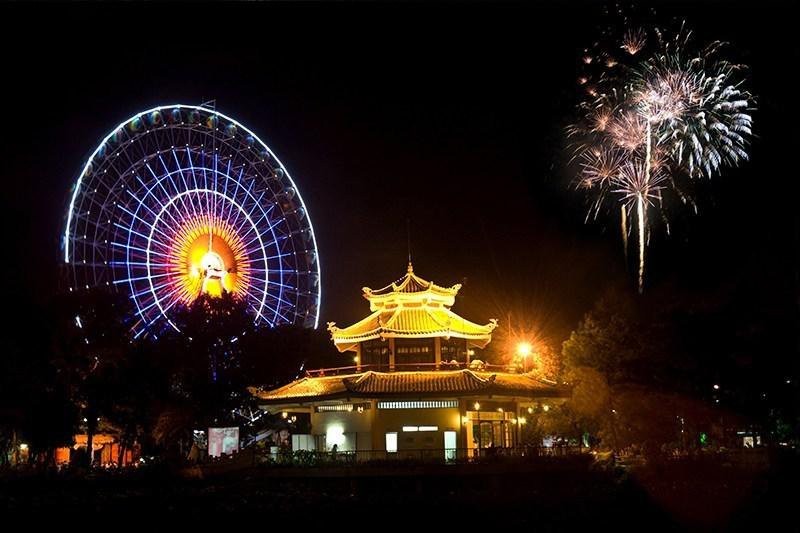 Due to the location in the city area, here can only organize low-level fireworks. In order to fully enjoy the New Year's fireworks display, you should go early to choose a cafe or a roadside bar.