Located at the ground floor of LOTTE HOTEL SAIGON, Atrium Café is one of the very first five-star buffet restaurants in Ho Chi Minh City. This time, the restaurant has made such a great comeback with a brand new look after renovation. And finally on 16th of July 2020, Atrium Café celebrated its grand-reopening with many special surprises for the guests.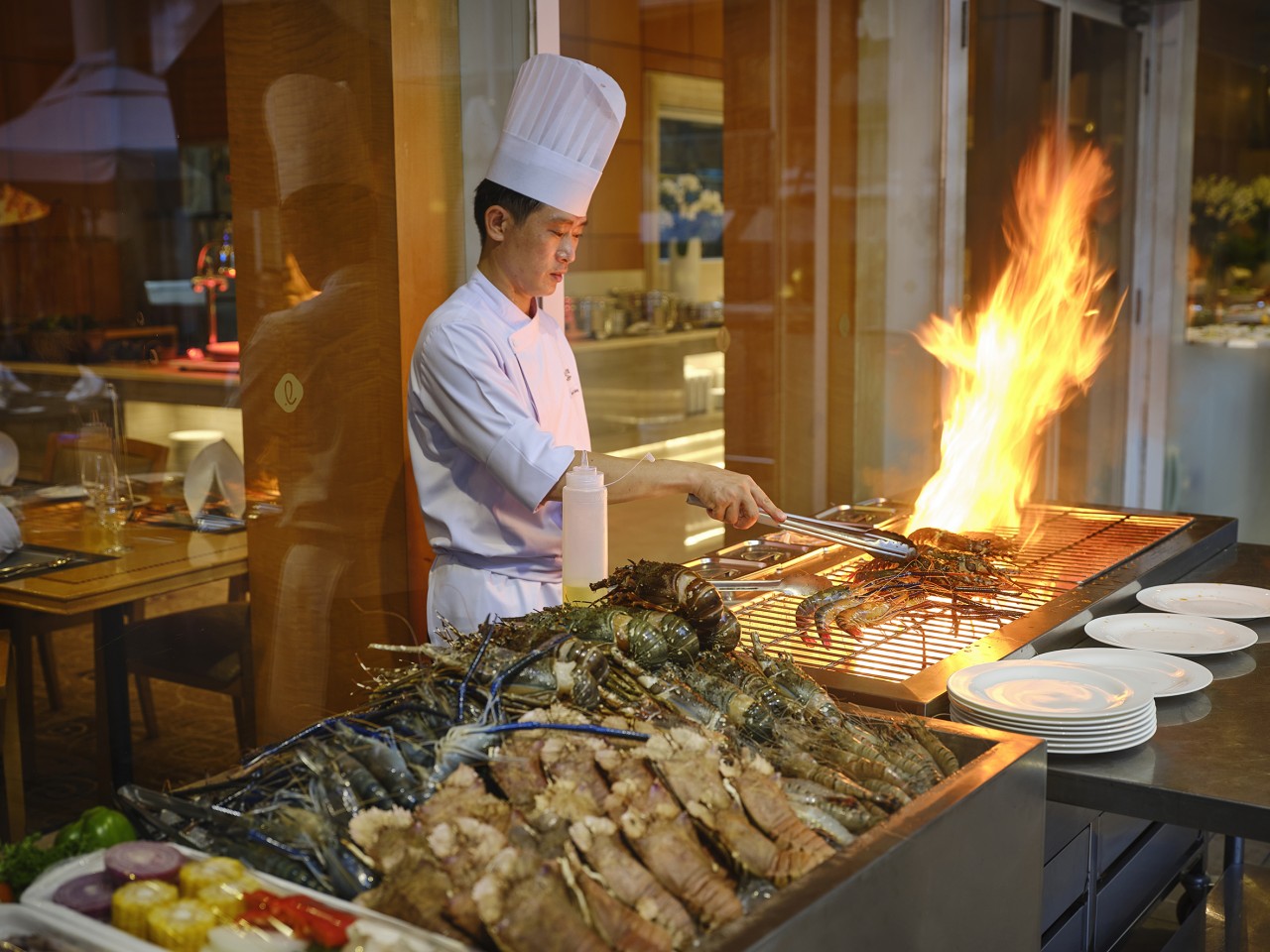 Atrium Café restaurant has always been a top favorite destination for various purposes such as a quick yet lavish business lunch, an intimate family gathering or a romantic dinner for couples. Set foot into the restaurant, guests can immediately feel relaxed by the ambience that is filled with natural sunlight and a magnificent view overlooking the hotel charming garden.
A highlight of this grand-reopening can be summed up into these three elements: the upgraded premium Seafood corner, the distinctively designed Japanese Cuisine section and the outdoor BBQ station with live grilled kitchen. First of all, located in the heart of the restaurant is the most favorite corner among customers: the premium Seafood one that offers a variety of seafood with finest quality. Guests can immerse themselves in the freshest taste from the ocean with a wide range of prawns, oyster, clams and snails, etc. on lunch buffet and especially scrumptious lobster on dinner buffet.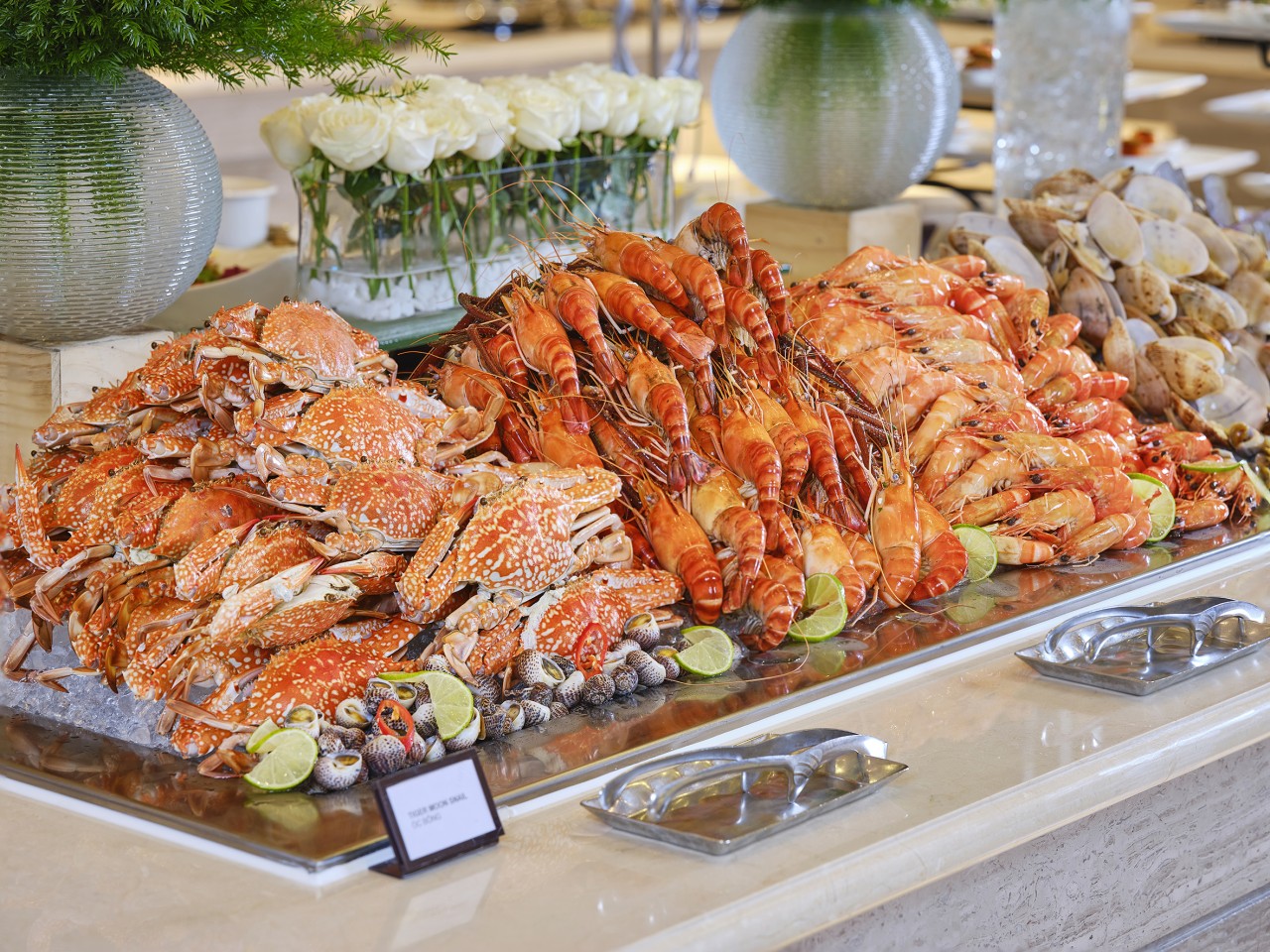 Moreover, the Japanese Cuisine section with open kitchen where guests can easily admire the chef's ingenious craftsmanship is now transforming into a completely new and different design that deeply imprints Japanese culture. This section offers the best sushi and sashimi which is a perfect dreamland for any food enthusiasts.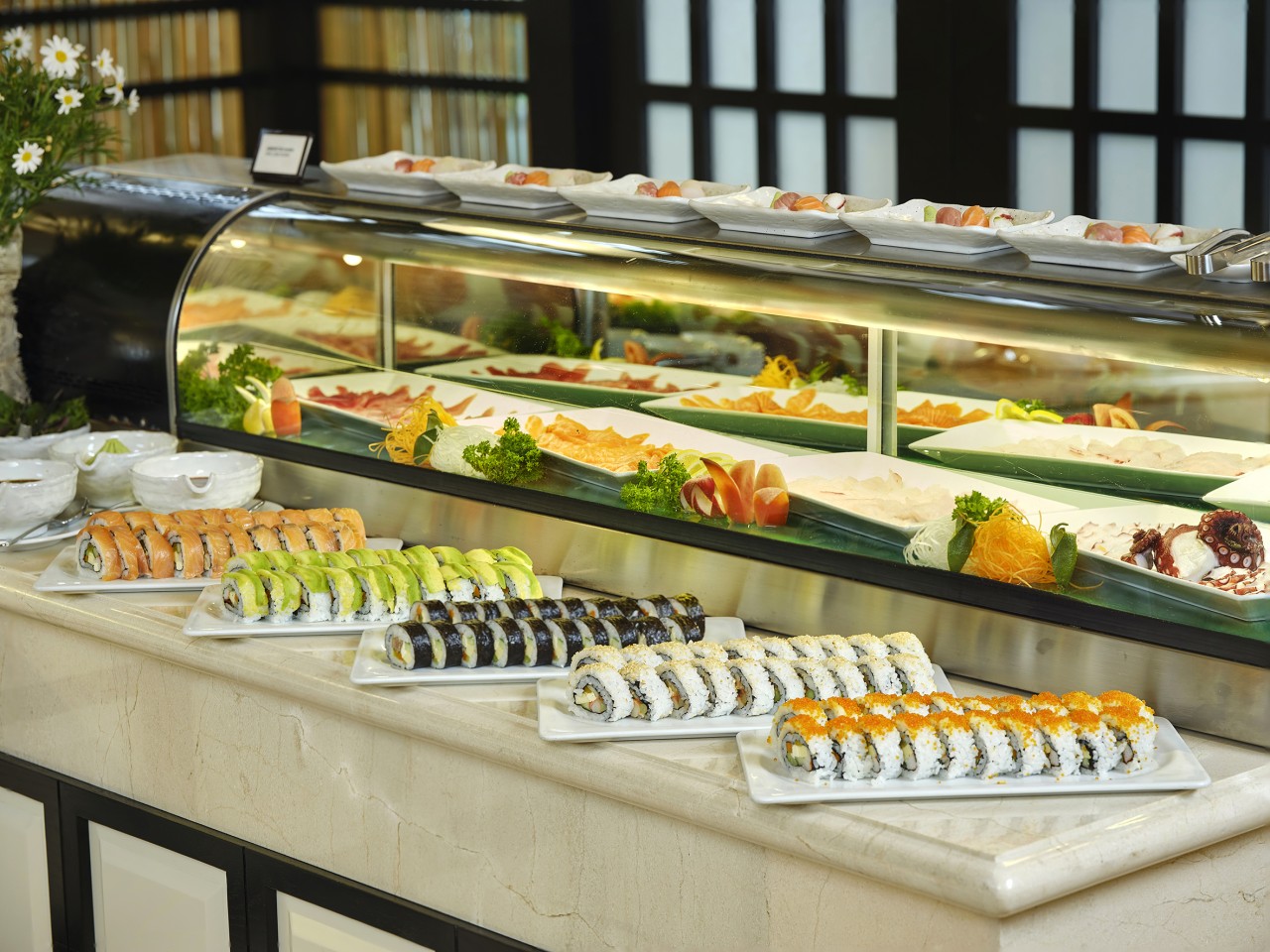 Another significant remark that helps Atrium Café stand out from other restaurants is its amazing outdoor BBQ station and dining area which serves hot and delicious grilled dishes on dinner buffet. Select your favorite kinds of meat, seafood and vegetables and the head chef here will grill for you the best charcoal grilled dishes ever.
Besides, Hot Dish is also a must try section. Meticulously in every detail, Atrium Café proudly provides the most delectable and diverse hot dish menu options in town. Matching with the international cuisine concept, this wonderful menu will take you to go on a culinary journey to the faraway lands beyond the border of Vietnam from Asian to European countries.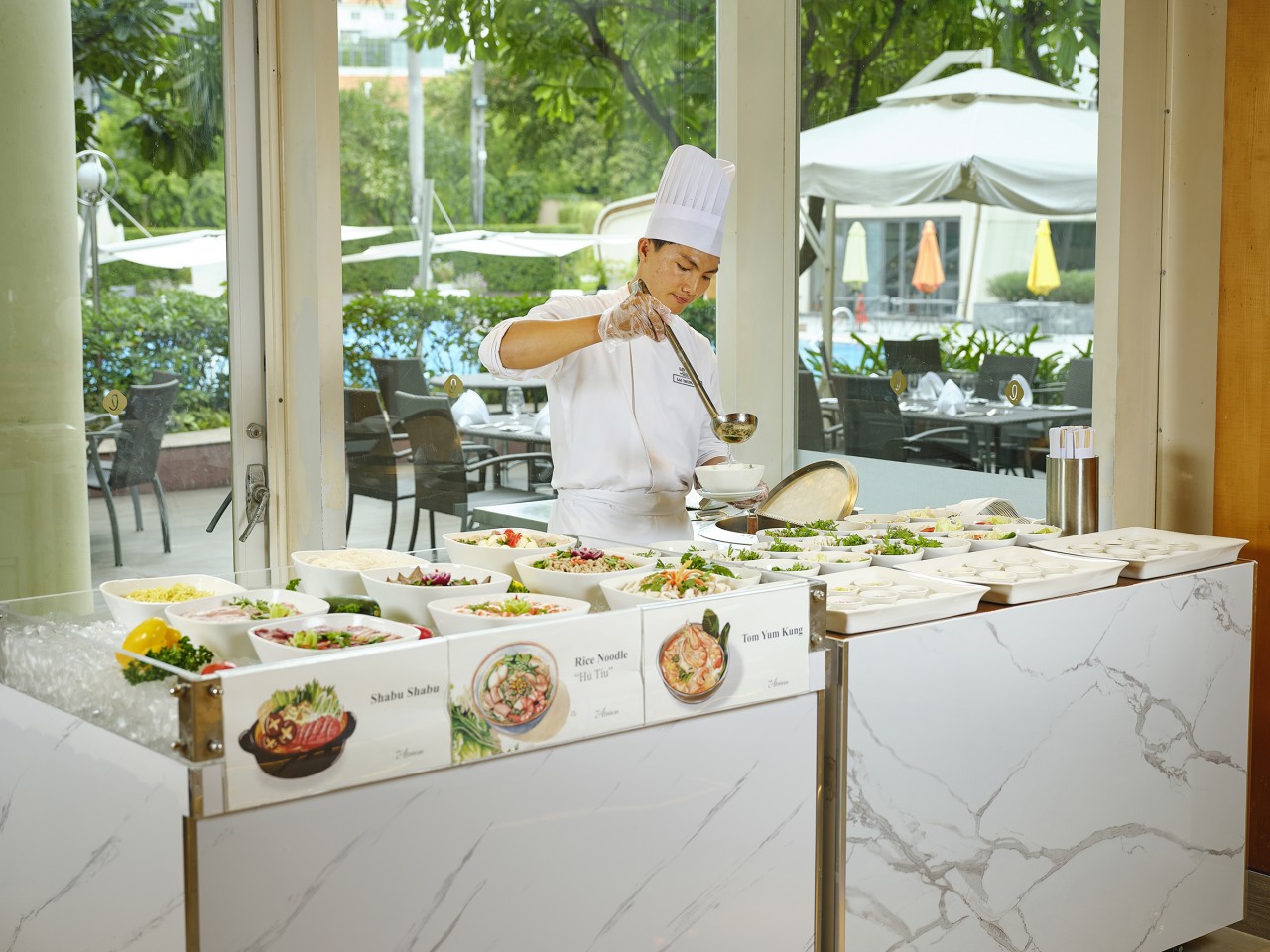 In a rainy day, choose for yourself a bowl of Hu Tieu (rice noodles), Tom Yum Kung or Shabu Shabu with hot and rich broth specially made at the Noodle station. On the other hand, treat yourself nicely with a glass of homemade fruit juice or a fresh coconut to cool off the heat when you visit Atrium Café.
Finally, you can end the fantastic culinary journey on a high note with a delightful menu of desserts and sweet treats. From sophisticated French pastries to traditional Vietnamese desserts which the nation are most proud of, what left behind you will be a sweet and irresistible aftertaste of this one-of-a-kind journey at Atrium Café restaurant.
In this special occasion, Atrium Café restaurant is delighted to be back with a big offer:
Buy 03 get 01 free

on lunch and dinner buffet

with the

everyday special lucky prizes

from

LOTTE HOTEL SAIGON.
Find out more at:
https://www.lottehotel.com/saigon-hotel/en/hotel-offers/events/2020-08/premium-buffet-hot-offer1.html
——————————————
Contact Information:
Atrium Café Restaurant
? Ground Floor, LOTTE HOTEL SAIGON, 2A-4A Ton Duc Thang Street, District 1, Ho chi Minh City, Vietnam.
? +84 898-117-989
✉ [email protected]