With all the extra time spent indoors over the past year, we've seen a noticeable increase in endorsements from Booking.com travellers around the world for hiking, clean air and nature since the start of the pandemic. Considering this renewed passion to reconnect with the great outdoors and celebrate the International Day of Forests 21/3, Booking.com, the leading travel platform has delved into its 28 million plus listings in over 153,000 destinations around the world to present breathtaking wooded stays in Vietnam.
Whether you're looking to stay in a sleek treehouse with modern amenities or a rustic treehouse for an off-the grid experience, these beautiful properties are sure to inspire the 73%* of Vietnamese travellers wanting to appreciate more simple experiences, such as spending time outdoors on vacation, when the time is right to travel again.
Pu Luong Treehouse, Thanh Hoa
Away from the crowds tucked between the green hills lies the Pu Luong Treehouse.  Set 2.5m above the ground, the treehouse overlooks rice paddies and offers plenty of fresh air for a truly immersive experience in nature. Enjoy the lush greenery and watch the sunrise right from the glass windows of your room. Those who seek an authentic exposure to natural design will love the rustic wood pieces and brocade décor. The excellent location, which is rated 9.5 by guests on Booking.com, allows a range of outdoor activities such as hiking, cycling and especially jogging.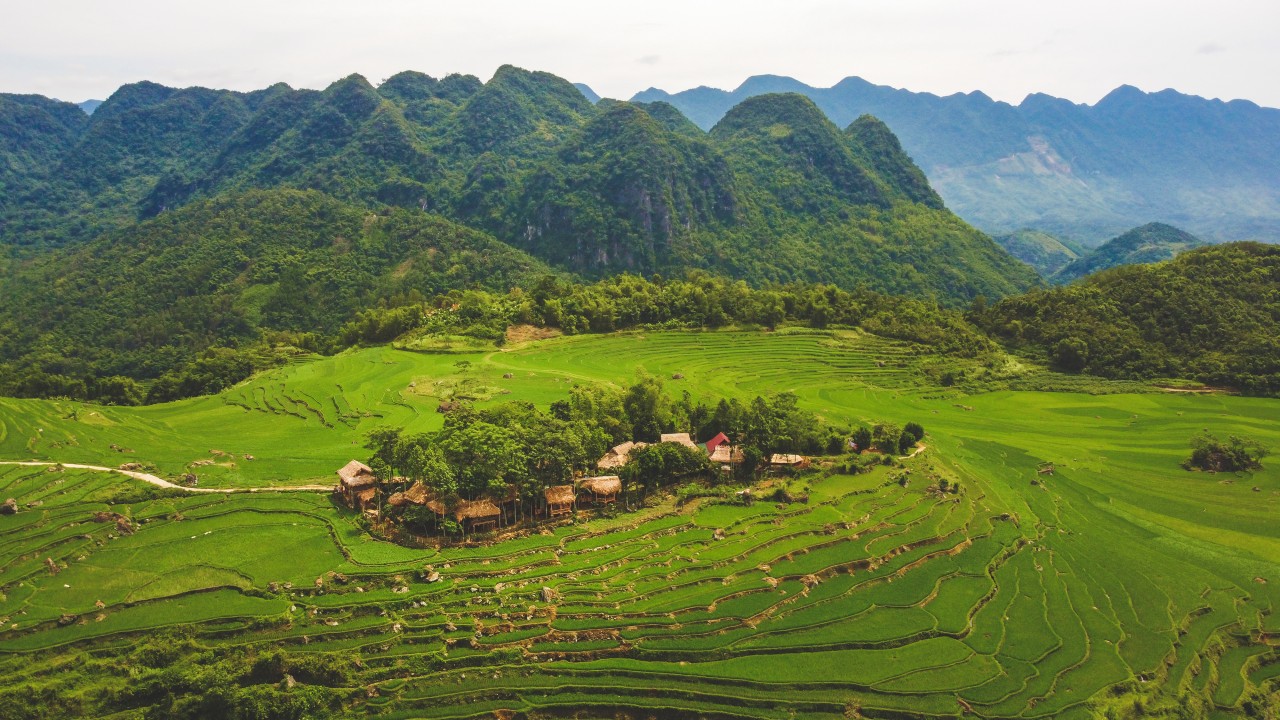 Find more at: https://www.booking.com/hotel/vn/pu-luong-treehouse-thanh-hoa.vi.html#tab-main
"Highlight of my 1.5 month travel through Vietnam. Looking for nature, a very comfortable bed in the perfect setting? This is the place! Finger-licking food and super friendly staff. Feels like you're inside of a painting. The nature of Pu Luong is breathtaking and the treehouse has such a cozy vibe that made me feel so relaxed and happy" – Anna, Sweden
Trang An Lamia Bungalow, Ninh Binh
Nestled amidst beautiful mountains, just 2km from Hoa Lu Ancient Capital and Trang An Eco Tourism Complex, Trang An Lamia Bungalow offers a spectacular view of Ninh Binh. Offering rooms like Bamboo Tree House, Wooden House and Triangle House for friends and family, the quaint design and rustic amenities will ensure an authentic experience to the ancient capital. Trang An Lamia Bungalow also offers eco-friendly products such as refillable glass bottles, bamboo toothbrush and locally grown goods, which are perfect for 52%(*) of Vietnamese tourists who seek to reduce plastic waste and/or recycle more while travelling.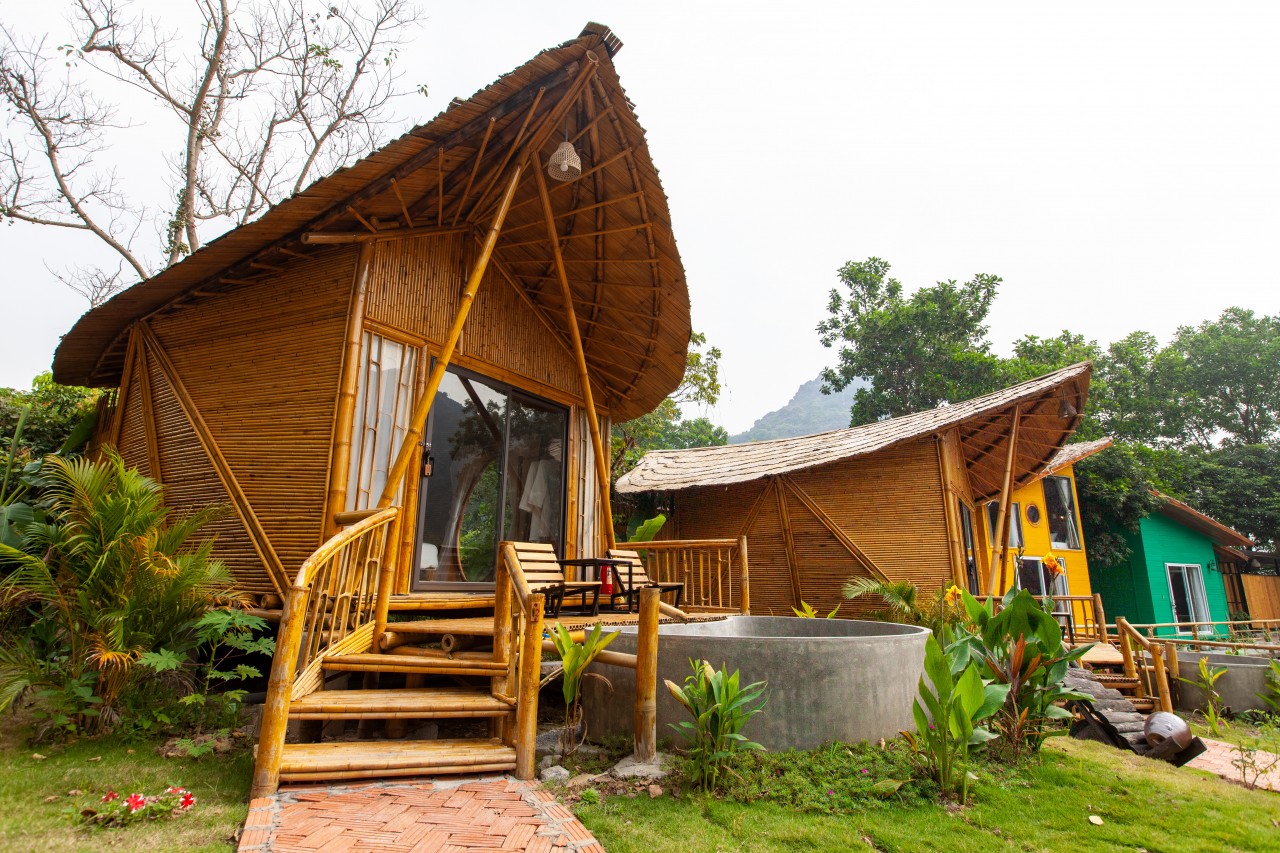 Find more at: https://www.booking.com/hotel/vn/trang-an-lamia-bungalow.vi.html#tab-main
"It's rare to find a space that can match the romance of Trang An's limestone Karst landscape, but the boutique Trang An Lamia Eco-resort captures the dreamy magic of the area with its inspired architecture straight from a travel magazine mixed with its warm hospitality by Kim and his family. It's an unparalleled experience you will never forget." – Han, USA
Hana Land Elephant Mountain, Da Lat
Located at an altitude of 1756 m above sea level, Hana Land Elephant Mountain offers 10 unique chalets spread over 5 hectares and surrounded by pine trees. Designed according to the indigenous K'Ho culture, Hana Land Elephant Mountain is a rustic lodge-style accommodation with an eco-agricultural model offering guests a garden to table dining experience. Guests can also join Hana Land's staff on a hike to the green tea hills, visit the farms and learn about the Indigenous life. Eat, sleep and live your childhood dream as you spend the night among the treetops and reconnect with nature.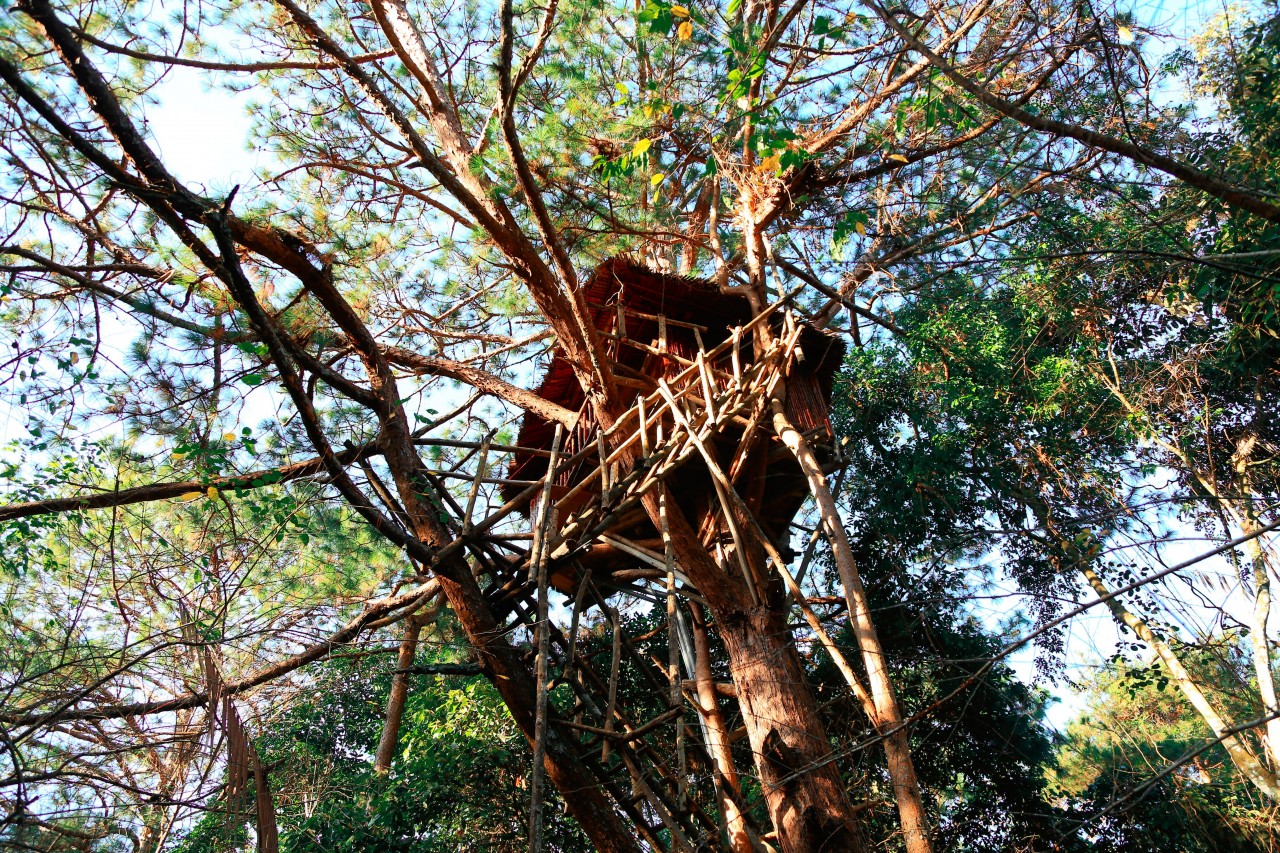 Find more at: https://www.booking.com/hotel/vn/hana-land-nui-voi.vi.html
"Beautiful and special place! One of the highlights of our trip! A place to come to and relax in the wild forest. The huts are simple but clean and with large windows that make you feel like you are sleeping outside in nature." – Rami, Israel
Phu Quoc Sen Lodge Bungalow Village, Phu Quoc
From traditional wooden houses to uniquely-designed bungalows and treehouses, Phu Quoc Sen Lodge Bungalow Village is a secluded woodland paradise in this coastal town, perfect for escaping the everyday hustle and bustle and relaxing amidst the tranquility of the forest canopy. The bungalow village is run by a family of farmers offering a unique experience to immerse travellers in local life. After a fun day by the beach which is just a few minutes away, enjoy a nice BBQ by the pool or enjoy the splendid garden view.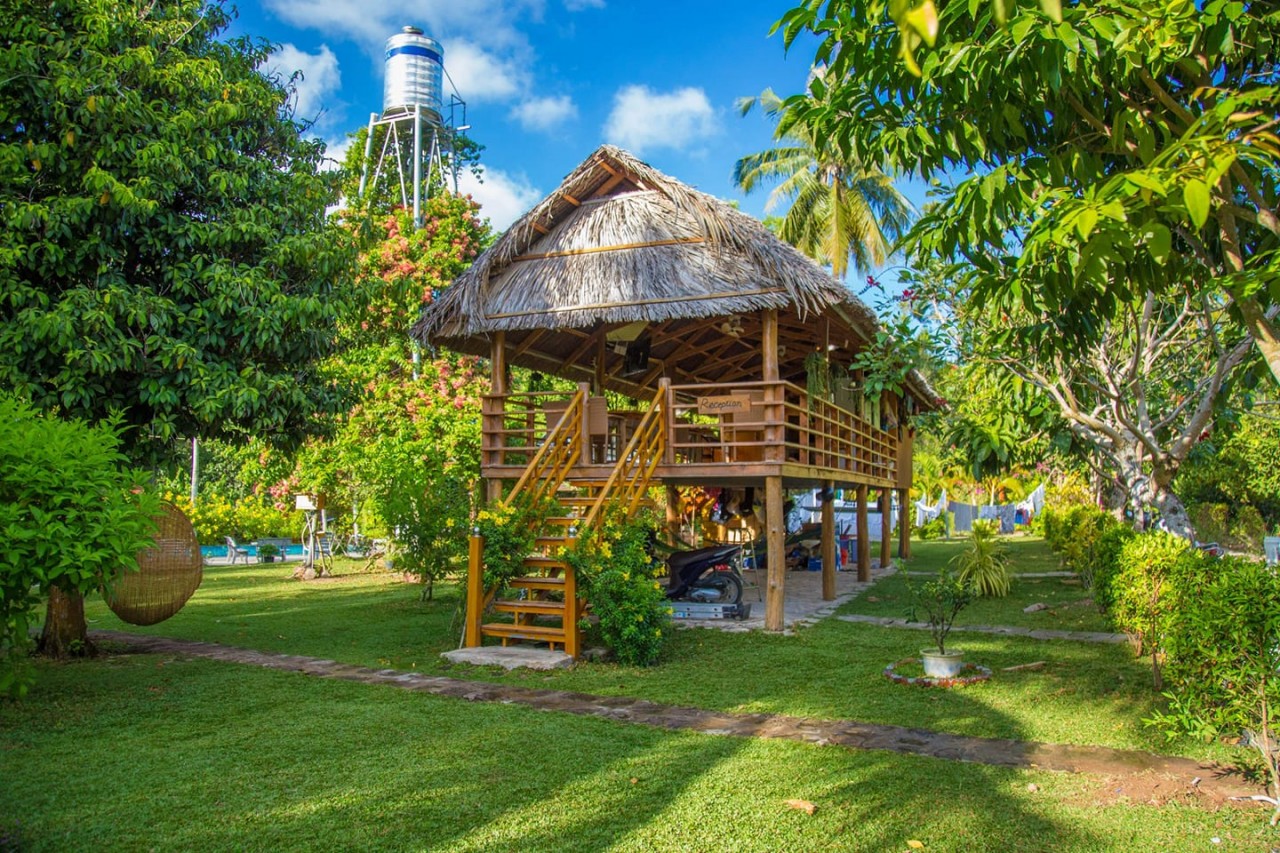 Find more at: https://www.booking.com/hotel/vn/phu-quoc-sen-lodge-homestay-village.vi.html  
"We stayed in the treehouse room for three days, it was so sweet and cozy. The room was like a fairytale- tree trunks growing through the room, heart shaped windows, and a trap door entrance. Great view over the lovely pool, quiet, but close to the Main Street with bars and restaurants. Looking forward to a longer stay next time!" – Sarah, Australia
Crazy House, Da Lat
Take a trip down to the Wonderland and enjoy a different side of Da Lat while staying at the Crazy House. Dalat's famed Crazy House isn't built on a tree, it's built within one. As the name suggests, the hotel is known for its bizarre yet awesome architecture, with its cave-like staircases and hallways, uneven windows, hidden nooks and funky decor. Each room is uniquely designed and named after an animal to fit the "back to nature" theme. No matter the age, spending the night among the treetops is sure to rekindle fond childhood memories, ignite the imagination, and help travellers reconnect with nature.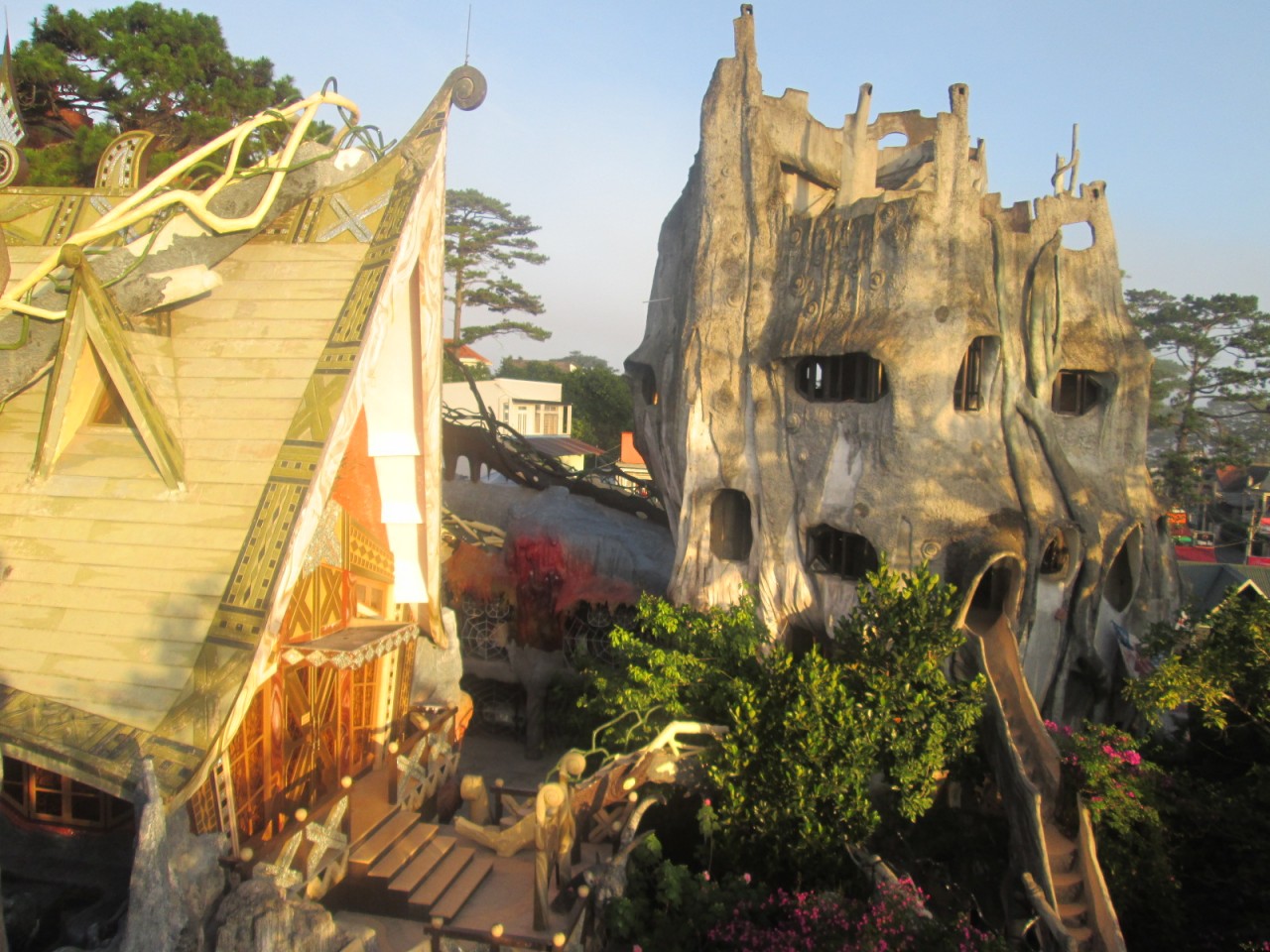 Find more at: https://www.booking.com/hotel/vn/crazy-house.vi.html
"This is probably the quirkiest place you will ever stay in Vietnam. Unusual bespoke rooms, very friendly, helpful staff and a good location." – Philip, Australia
—-