The theme of "Vietnam Connection Music Festival 2018" along with the occasion of 45th Anniversary of French-Vietnamese diplomatic relation, the French Cultural Center in Hanoi – L'Espace has held a classical music concert, featuring French leading string quartet – AROD collaborating with the Vietnamese piano talent – Nguyen Viet Trung.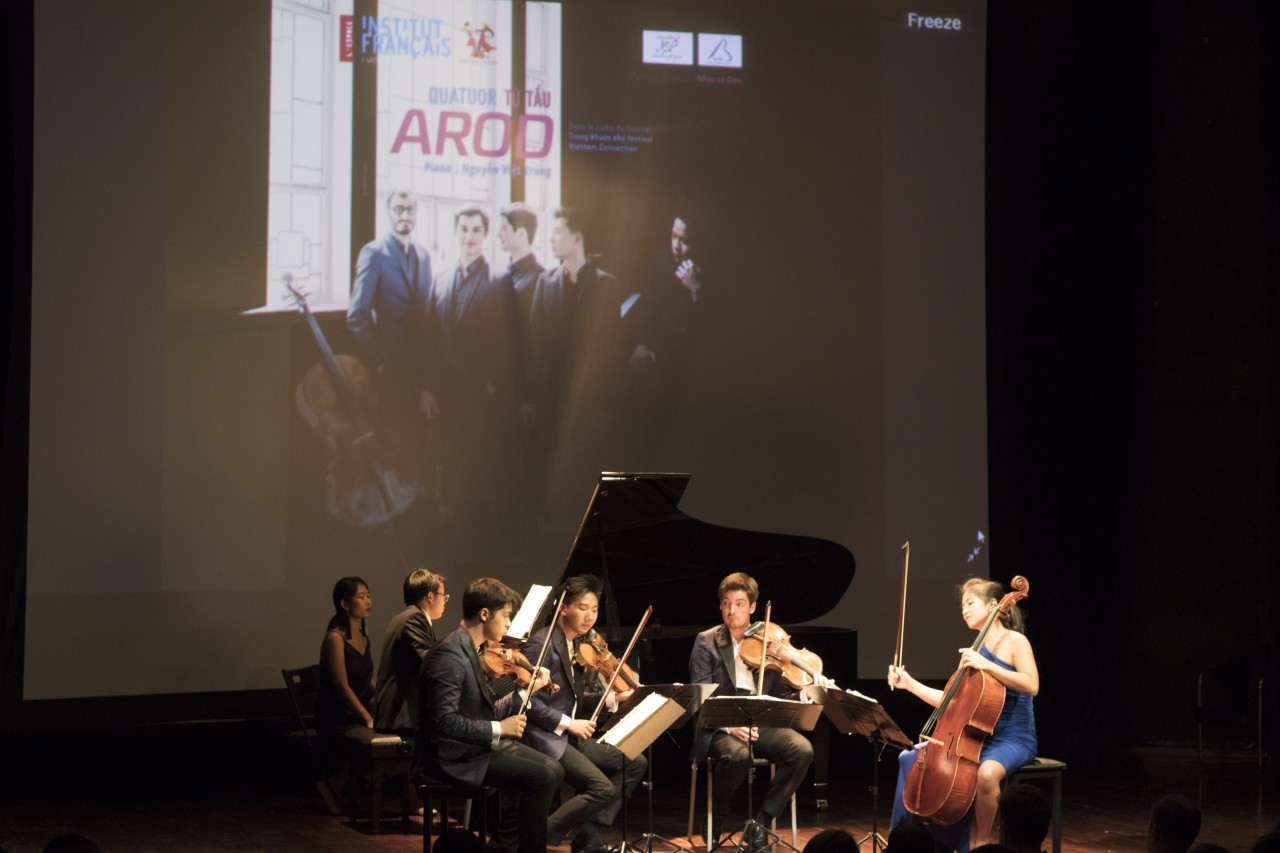 Founded in 2013, the AROD Quartet is consists of four very young members, who have a solid status in the French and European classical music industry: Jordan Victoria (violin), Alexandre Vu (violin), Tanguy Parisot (viola) and Samy Rachid (cello). Since then, the boys have consistently won the highest prizes at prestigious international competitions.
Performed in Vietnam for the first time, with the support of Grace Ho (cello) and Razvan Sumato (cello), AROD Quartet had a phenomenal collaboration with young pianist Nguyen Viet Trung – "the golden boy" of Vietnam, to deliver an unforgettable night for Vietnamese music lovers.
When the bows started drawing across the strings is when the artists took the audiences away from the bustling city lives and melted them in the perfectly blended quartet and quintet arrangements, covering Joseph Haydn, Anton Webern and César Franck's masterpieces. Nothing is better than the synchronized passion for music, shared by artists from all over the world, including France, U.S., Romania and Vietnam.
L'Espace – Institut Francais
Add: 24, Trang Tien, Hanoi
Time:
Danang: August 17th, 2018
Ho Chi Minh City: August 19th, 2018
Hanoi: August 25th, 2018
Web: http://ifv.vn/
Tel: (+84-24) 39 36 21 64