The Anam will mark the most important time in the Vietnamese calendar, Tet, with a selection of enriching experiences designed to strengthen family bonds and bring prosperity for the year ahead.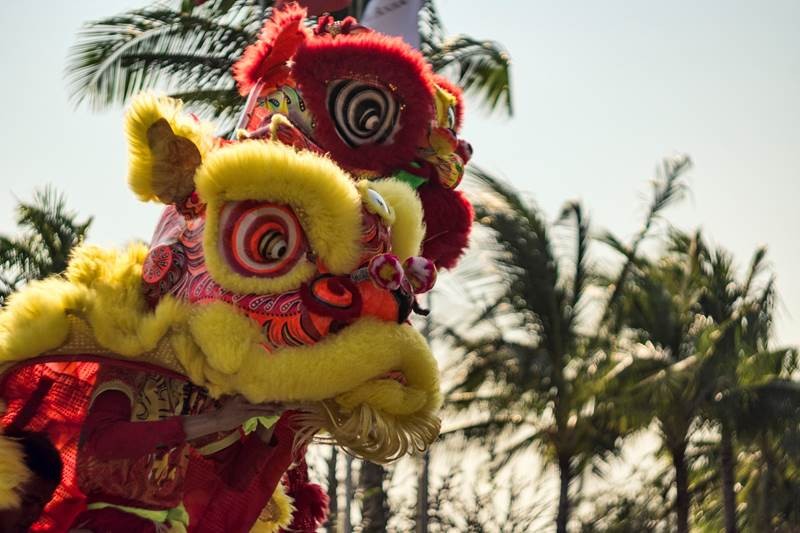 In the lead-up to Tet, on Thur. Feb. 4 the resort will stage a ceremony to plant "Cay Neu", a towering Lunar New Year bamboo pole to ward off evil spirits, followed by dragon dancing.
Lang Viet Restaurant will serve a Tet buffet accompanied by live traditional Vietnamese music on Lunar New Year's Eve, Thurs. Feb. 11. Alongside a vast array of appetizers and desserts, a variety of live cooking stations will serve favourites such as suckling pig, prawns, oysters, large clams, pork ribs, steamed whole grouper fish, braised beef shanks, special fried rice with crab meat and more.
On the first day of the Year of the Ox, Fri. Feb. 12, dragon dancing will liven up the resort's open-air lobby and restaurants before guests savour a seafood BBQ dinner buffet at the Indochine Restaurant to a backdrop of live tunes by a Filippino band.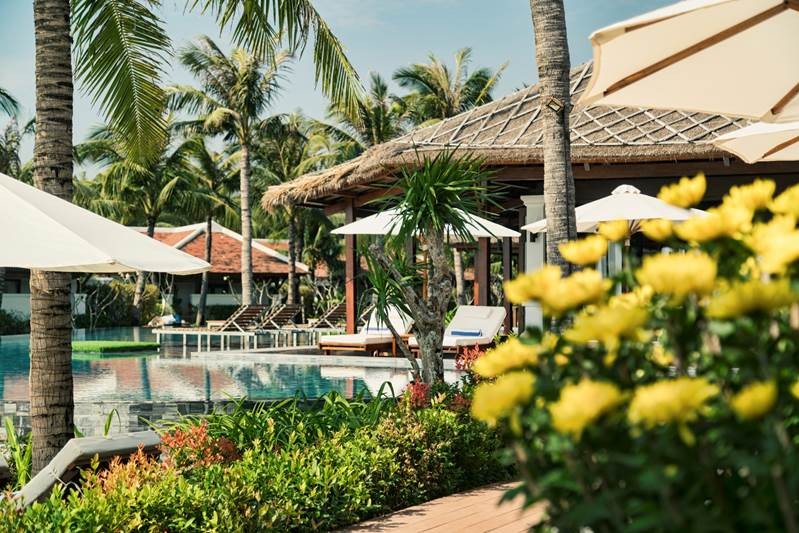 Lang Viet will help foster quality family time from Fri. Feb. 12 until Wed. Feb. 17, cooking up a Tet "family gathering" set menu comprising five dishes with options such as prawns with stir-fried mixed mushrooms, grilled beef wrapped in betel leaf and braised pork belly with eggs. Traditional Vietnamese instrumentalists will perform at the lobby throughout the resort's Tet program.
On the second day of Tet, Sat. Feb. 13, the traditional custom of calligraphy giving will be held at the lobby. Artworks by talented local artists will be showcased at the Beach Club as a Vietnamese street food themed buffet at Lang Viet offers the likes of roasted whole goat, crab broth noodle soup, steamed clams, grilled prawn and beef skewers.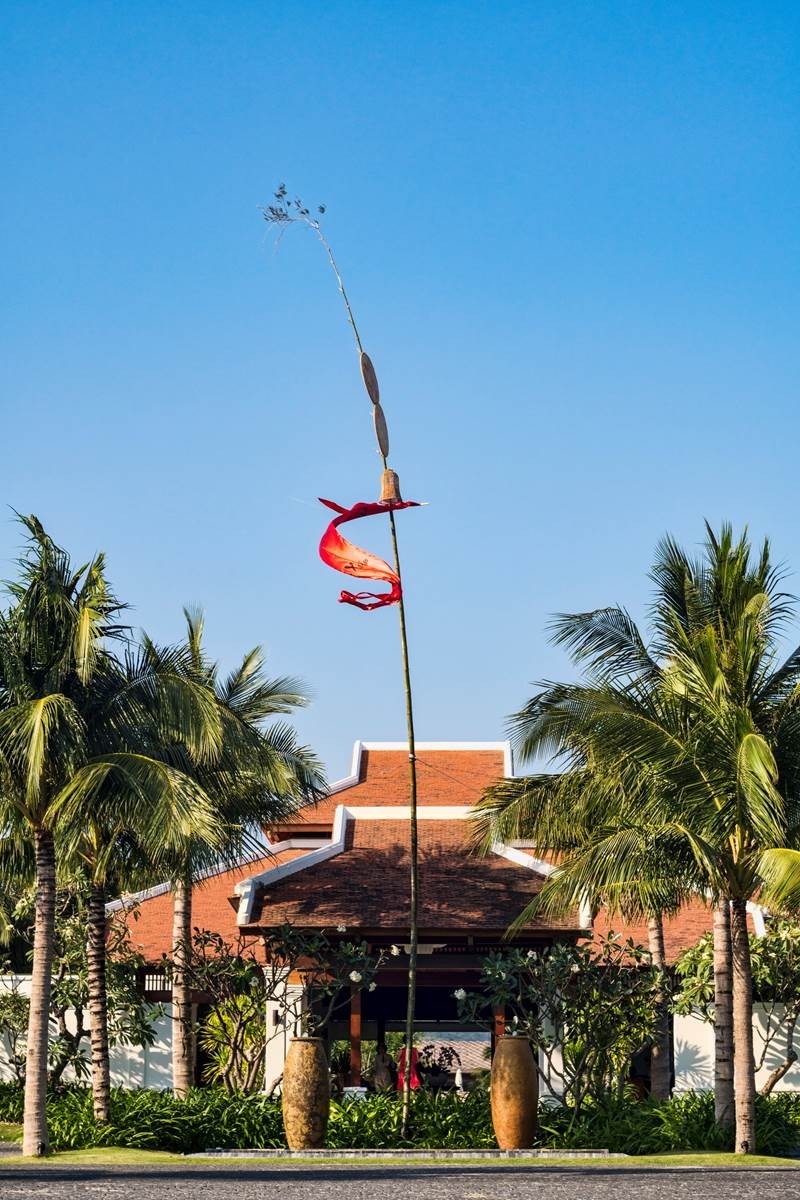 "After what's been an immensely challenging year due to the global pandemic, the Year of the Ox is about to begin," said the resort's owner Pham Van Hien. "There's no better way to celebrate Tet than with quality family time and a lot of great food and traditional customs such as dragon dancing and calligraphy giving; exactly what's in store at The Anam."
To equip guests with therapeutic skills they can take home with them to boost wellbeing, The Anam Spa is conducting complimentary, hour-long "spa festive classes" in the morning and afternoon between Feb. 11-20. Conducted by the spa's experienced therapists, each class focuses on a particular therapy from how to relieve sinus pain, upper back tension or headaches, to therapeutic massages for the scalp, foot, head and shoulders.
The outdoor cinema by Long Beach will also screen movies under the stars including Feel The Beat, Falling in Love, The Sleepover and A Babysitter's Guide to Monster Hunting between Feb. 12-18.
The Anam is offering its "Equanimity Tet Offer" between Feb. 12–Feb. 16. Priced at VND 3,500,000++ (USD 150++) per room per night, the offer includes a Balcony Garden View Room, breakfast for two, roundtrip airport transfer, 50% off laundry, 30% off spa services and 15% off dining. The Lunar New Year's Eve and Lunar New Year's Day buffets areVND 1,168,000 (USD 50) each per person, the "Family Gathering" Tet set menu is VND 500,000 (USD 22) per person, and the Vietnamese street food-themed buffet is VND 888,000 (USD 38) per person.
About The Anam Cam Ranh
The Anam overlooks 300 metres of beachfront on Vietnam's scenic Cam Ranh peninsula, which averages more than 300 sunny days per year. With a design inspired by Vietnam's bygone Indochine era, the luxurious five-star resort boasts 77 villas and 136 rooms and suites. The Anam also features a French-inspired fine dining restaurant, all-day dining restaurant, a Vietnamese restaurant and bar, a classical bar, a beach club, in-room dining, a 10 treatment-room spa, indoor and outdoor movie theatres, three capacious swimming pools, ballroom, conference rooms, recreation and fitness centre, a tennis court, yoga room and deck, kids club, putting green, gift shop and more. The Anam and its team are guided by a "Indochine Charm, Modern Luxury" approach to accommodation, blending colonial-era charm and warm-hearted Vietnamese service with modern comforts and convenience. The name "The Anam" is not a play on Adrian Zecha's Aman Resorts; rather it refers to "An Nam", the name of Central Vietnam during the French Indochina era.