Full moon festival falls on every August 15 th of the lunar calendar, which festival is for the children, where they can be the 'center' of all the attentions. When it is fully moon, for the adults, Full Moon Festival is a journey back to their childhood. This time is a once a year unique chance to sit around with the beloved ones and travel back in time to the dreamy past. Accordingly, more than just a gift, fruits or moon cakes, the Full Moon festival is where children make a wish and the adults can feel like they were young once again.
This 2018 special Tet festival – the Full Moon festival, Pullman Hanoi is proudly to present the exclusive collection named "Full Moon Festival – 'Tết' for the children and the journey back to childhood". Inspired by the oil paintings collection of 'FLOWER' by the high-acclaimed artist Nguyen Huu Khoa, Pullman Hanoi creates boxes named An (Peace) and Vui (Merriment), which integrated the Lotus and Peach Flower paintings. Using metallic material, the VIP box named 'Trang' (the Moon) is designated in a contemporary interpretation. Will tease your taste with four unique flavours of moon cakes made by the hotel's chefs: Green tea, Lotus, Red bean, and Taro. All consist with dry eggs.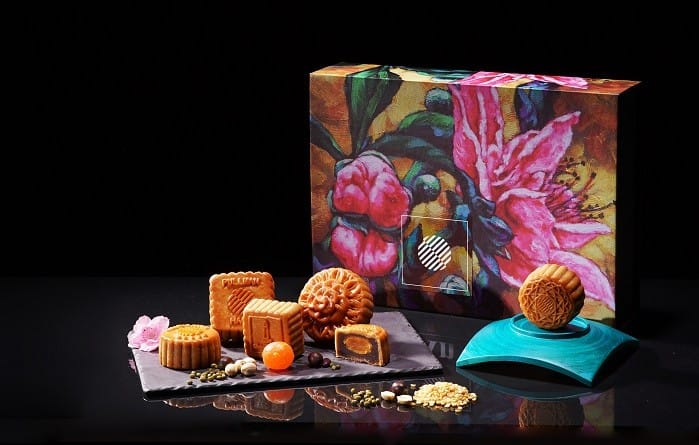 • Box 'Peace': 6 moon cakes of 100grams, price: VND 988,000 net/box.
• Box 'Merriment': 4 moon cakes of 100grams, price: VND 768,000 net/box
• VIP Box 'Moon': 4 moon cakes of 150grams & 1 bottle of house wine, price: VND 1,688,000 net/box
*SPECIAL OFFER:
 Get an instant 10% discount before 9/9/2018 when purchase from our Tet Trung Thu
(Full Moon Festival) corner at the hotel's Grand Lobby.
In-house guests enjoy 10% discount.
Any purchase from 30 to 99 boxes enjoy 10% discount.
Any purchase from 100 to 199 boxes enjoy 15% discount.
Any purchase from 200 boxes and more enjoy 20% discount.
In-house guests enjoy 10% discount.
Accor Plus members and Horison Tower Tenants Card holders enjoy 20% discount.
Free delivery to downtown districts applicable for orders of 5 boxes and more.
Moon cakes are available at Pullman Hanoi's Grand Lobby in the Full Moon Festival booth from 6 August 2018.
* VAT and service charge included.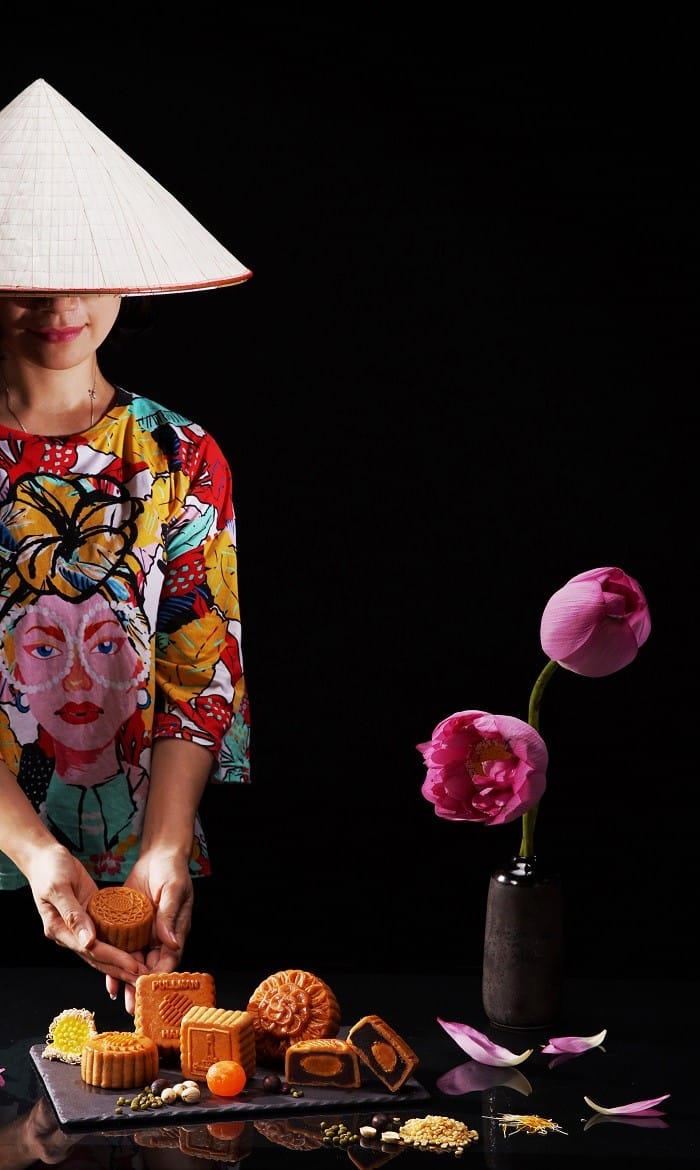 About Pullman:
Pullman Hotels & Resorts delivers an experience that is upscale, upbeat and perfectly in tempo with the global zeitgeist. Against the backdrop of today's fast paced life, Pullman helps guests be at their best, in business and at leisure, enabling them to seamlessly conduct business, explore the locale, workout and make connections – to the neighborhood and people around them. Retaining the values of exploration, comfort and dependability that drove it to become a pioneering travel brand over 150 years ago, Pullman today features more than 120 worldwide properties including Pullman Paris Tour Eiffel, Pullman Park Lane Hong Kong, Pullman Shanghai South, Pullman London St Pancras and Pullman Sao Paulo Vila Olimpia. Pullman is part of AccorHotels, a world-leading travel and lifestyle group which invites travelers to feel welcome at more than 4,300 hotels, resorts and residences, along with some 10,000 of the finest private homes around the globe.