As summer arrives, so does the longing for pristine blue waters, white sandy beaches, and gentle ocean waves. Just 96 km away from Ho Chi Minh City, Vung Tau, with its golden sun, cool breezes, and tranquil coastline, becomes the perfect destination for a vibrant summer getaway.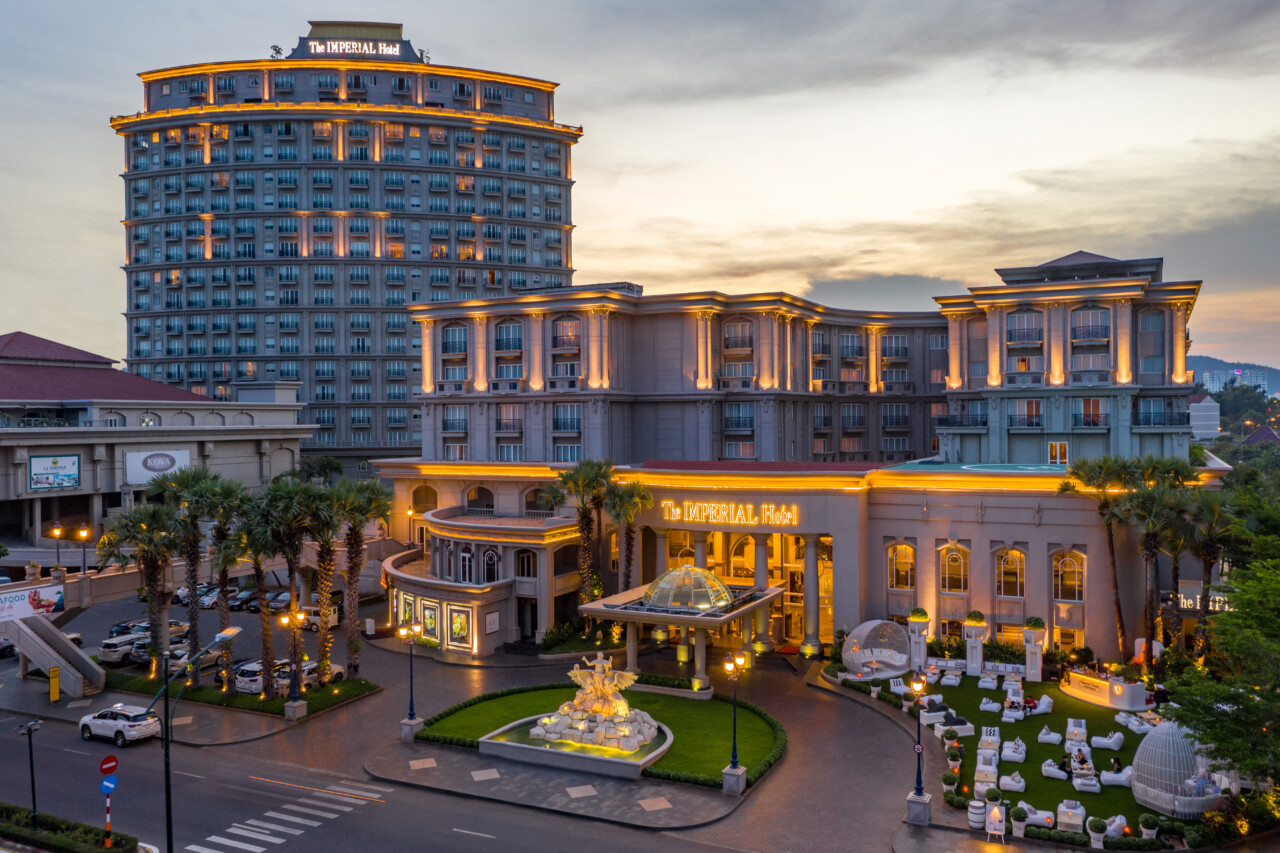 A Timeless Masterpiece Amidst the Sea
Located on the beautiful Thuy Van Street, with breathtaking views overlooking the famous Bai Sau beach and its 10km stretch of silky sand, The Imperial Vung Tau stands out with its classical Victorian XIX architecture, exuding elegance and sophistication amidst the bustling seaside city.
Designed by renowned architect Graham Taylor, it is not only a luxurious beach resort in Vung Tau but also a destination that encapsulates timeless romance. Stepping into the hotel, guests find themselves transported to a magnificent and enchanting European palace, with luxurious accommodations, a collection of four impressive outdoor swimming pools, dreamy garden landscapes, and a range of exquisite restaurants and lounges.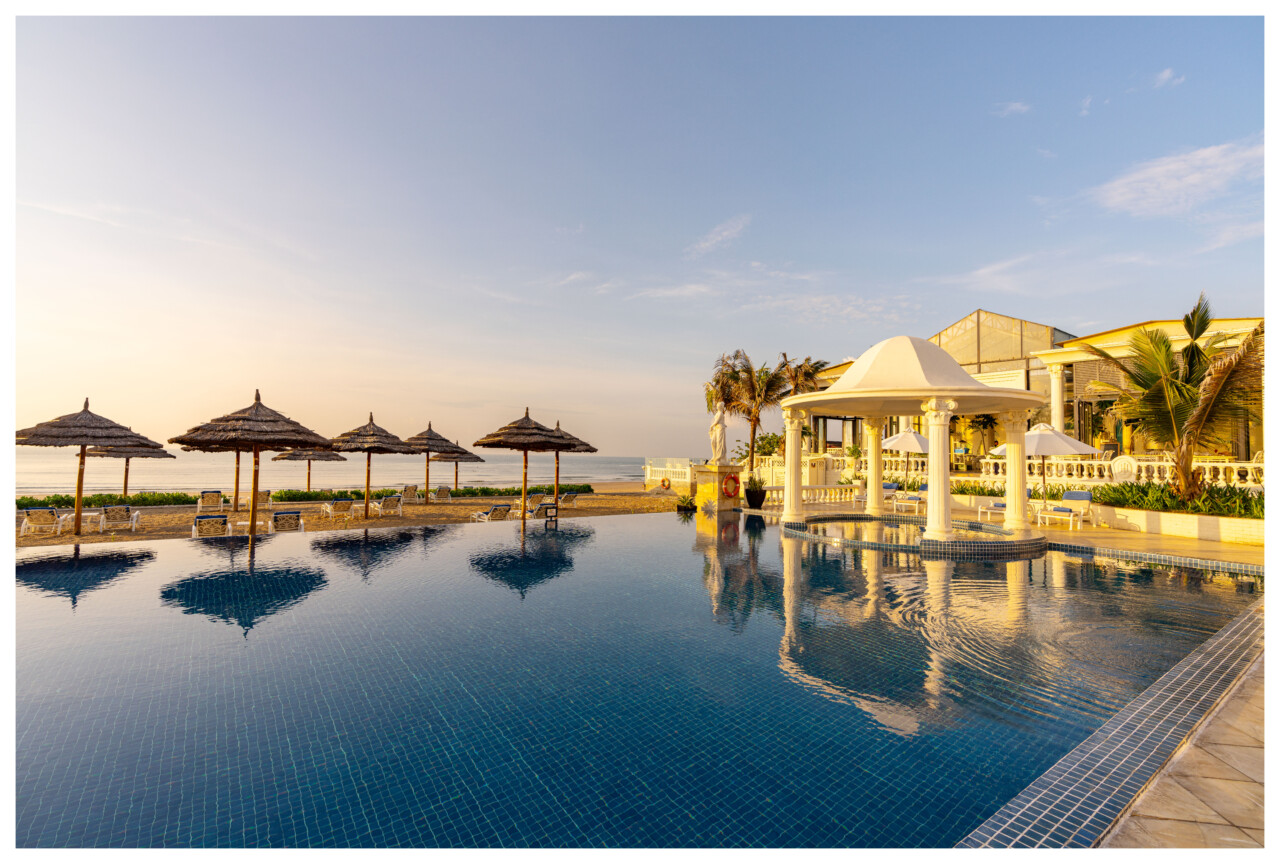 A Destination of Endless Experiences
Your stay at The Imperial Vung Tau promises an array of vibrant and captivating experiences. Nestled beside the hotel, Imperial Beach Club invites you to immerse yourself in a Mediterranean-inspired ambiance. Feel the gentle sea breeze, take a dip in the captivating infinity pools, witness the mesmerizing sunsets over the horizon, and indulge in a variety of exciting beach activities along the pristine coastline.
Delight in a culinary journey like no other at The Imperial Vung Tau. From a sumptuous breakfast at the elegant Dining Room to a feast of exquisite seafood at La Sirena, recognized as one of the Top 10% Best Restaurants in the World on TripAdvisor, or an elegant afternoon tea at The Imperial Garden Lounge – one of Vung Tau's most sought-after destinations – each dining experience will tantalize your taste buds and leave you craving for more.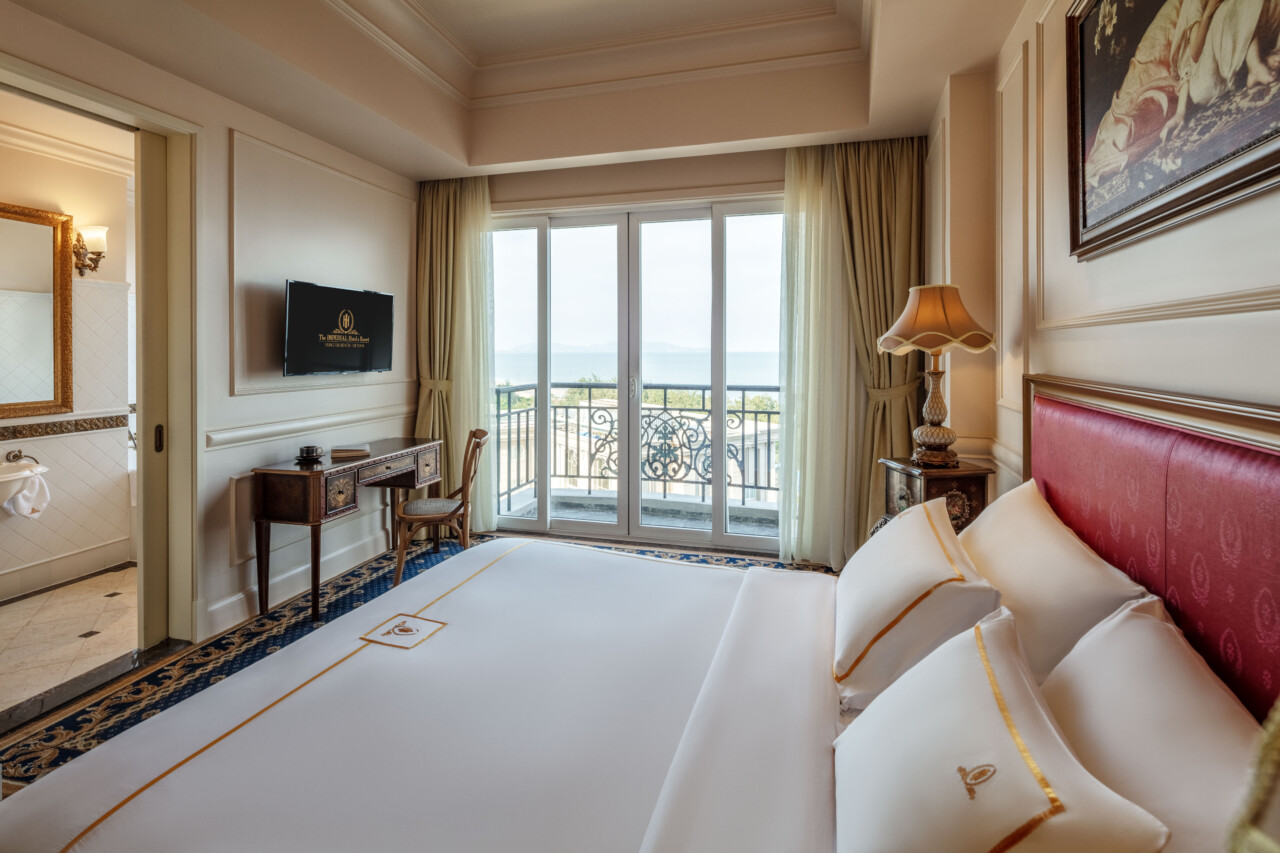 A Vibrant Summer Getaway
Embrace the endless summer and celebrate The Imperial Vung Tau's prestigious Travelers' Choice Awards 2023 with our enticing selection of packages:
Embark on a journey of discovery with your little ones at the tropical island adventure of

Imperialantics

– starting from 6,969,000 VNDnet for a 3D2N combo package for 2 adults and 2 children under 12. The combo includes a Heritage Deluxe, a refreshing beachfront lunch, round-trip Limousine transfers, and a variety of fun activities for kids such as Treasure Hunt, Cinema by the Beach, Cooking Class, Kids Club, and more.

Experience a vibrant summer with our

Summer Package

– starting from 2,988,000 VND net per room per night.

Indulge in a holistic retreat with our

Imperial Spa Package

– starting from 4,389,000 VND net per room per night, combining rejuvenating accommodation and wellness services.

Enjoy the

Long Stay Package

for endless experiences – starting from 2,889,000 VND net per room per night.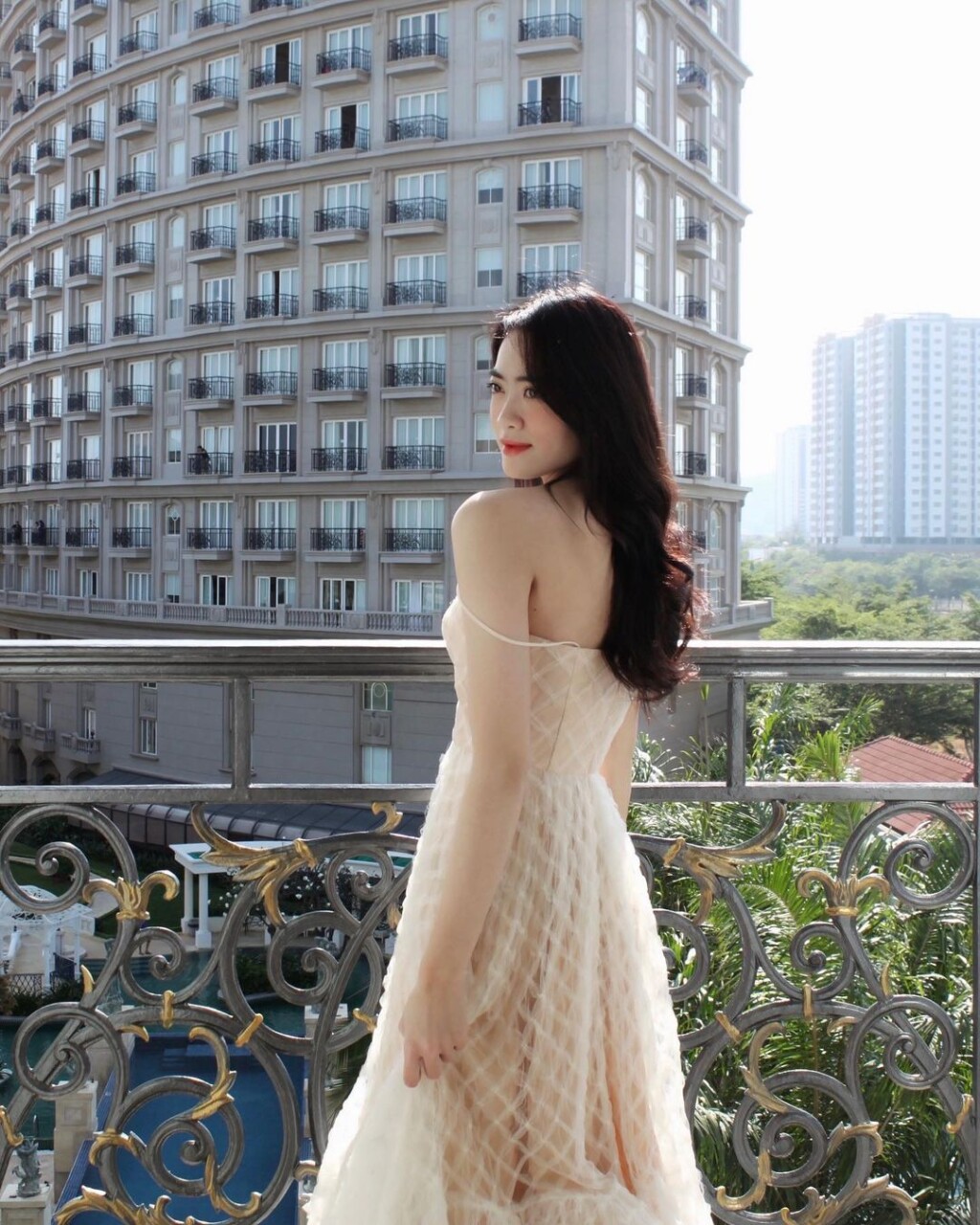 Experience the epitome of luxury and create unforgettable memories with us this summer. Book your stay now and let The Imperial Hotel Vung Tau be your gateway to a remarkable seaside escape.
THE IMPERIAL HOTEL –  VUNG TAU BEACH
159-163 Thuy Van, Thang Tam, Vung Tau

+84 (0) 254 362 8888