Set amidst pine-forested mountains, rolling green hills and serene lakes, Dalat is known for being a former French colonial hill station and a centre for tea, flower and coffee-production. The city has always attracted travellers to come and explore, but most have done so with very limited time. Here is an itinerary to make the most of your one day in Dalat.
MORNING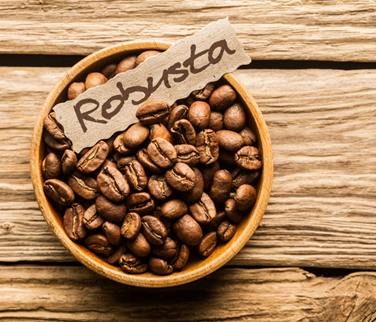 Kick off your day with a sip of the finest cup of "ca phe sua da" – ubiquitous filtered coffee made with condensed milk and ice.  As the home of the world's largest grower of Robusta, you can find ca phe sua da everywhere, from footpath stalls to coffee houses. Enjoy a ca phe (coffee)  while having a quick stop at the tranquil Linh An Pagoda and also at the waterfalls nearby.
For breakfast, stop at nearby Cho Thang Long, a local market in Nam Ban to poke around the stalls and to slurp one of Dalat's popular noodle soups – bun rieu Dalat (bún riêu Đà Lạt).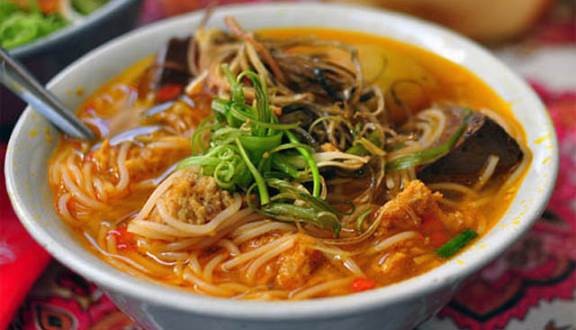 Spend the rest of your morning driving the quiet country roads and dirt tracks to take in the tea and coffee plantations, have a stop at a local rice wine maker, and visit the Thien An Cricket Farm.
Your final stop before heading into Dalat should be the Van Thanh Flower village. Make sure to pull over at Ta Nung Pass so you can gaze at the gobsmacking views over the valley, forest and lake.
LUNCH IN DALAT
When it comes to eating, Dalat's street food is far superior to the restaurants. You can try vegetable soups, sandwiches, fresh fruit smoothies and juices, crepes, and fruit based desserts. Some of the Vietnamese standards include noodle soups such as "Phở" and "Mì Quảng Khô" which is the local take on "Mì Quảng".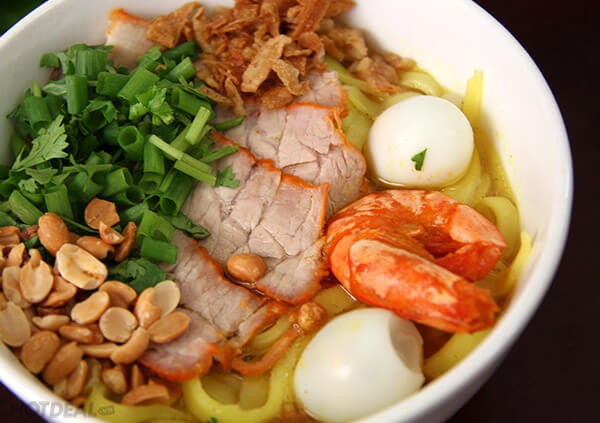 AFTERNOON IN DALAT
Your first stop after lunch should be La Viet (Là Việt), for Dalat's finest bean-to-cup coffee and shop for beverage and edible souvenirs.  Alternatively go to K'Ho Coffee on the hilltop of Langbiang village, home to the K'Ho ethnic minority peoples, 10km from the city centre.
Back in Dalat, visit some the city's architectural gems, such as: the handsome old villas of Dalat's French Quarter, Dalat's towering Romanesque-style St Nicholas Cathedral (also known as the St Nicholas of Bari Cathedral, Chin Toa Church, Con Ga Church or 'Chicken Church' to the locals), the grand Pedagogical College of Dalat, the historic Dalat Train Station, and the Bai Dai Palaces (it's best to focus on Palace III).
EVENING
Dalat is the place to shop for edible souvenirs in Vietnam, check out L'angfarm shops for Dalat specialties.
Try another round of street foods including the Dalat-style local snacks banh beo (bánh bèo Đà Lạt); Dalat's very own Vietnamese 'pizza'- bánh Tráng nướng; and a local specialty invented in Dalat called "xap xap" – a crunchy green papaya salad with sweet and salty pork intestine jerky, fresh zingy basil, and sour tamarind sauce.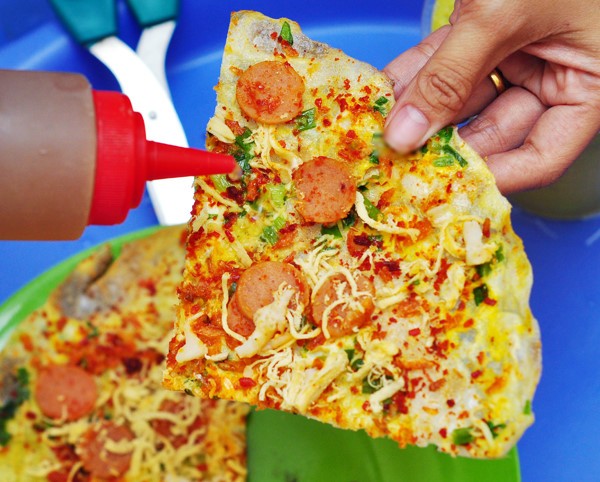 For dinner, try the welcoming Maison Long Hoa (6 Ð 3 Thang 2) for wine and dine. If you go for something a lot fancier, dress up for Le Rabelais, the sumptuous French fine dining restaurant at the Dalat Palace Heritage Hotel (formerly a Sofitel).