Treat yourself to a leisurely day in the middle of a little Tonkin village, and enjoy the early morning of summer Ninh Binh, a peaceful -planting destination just away 2 -hour- drive from Hanoi.

Nestled by Van Long Nature Reserve, Emeralda Resort Ninh Binh is always favored by guests as a "Tonkinese countryside home" because of its 17ha green space in harmony amidst traditional tiled roofs combined with a balcony overlooking the garden, there is a bright bougainvillea, and a variety of fruits and flowers that are difficult to find in a bustling city.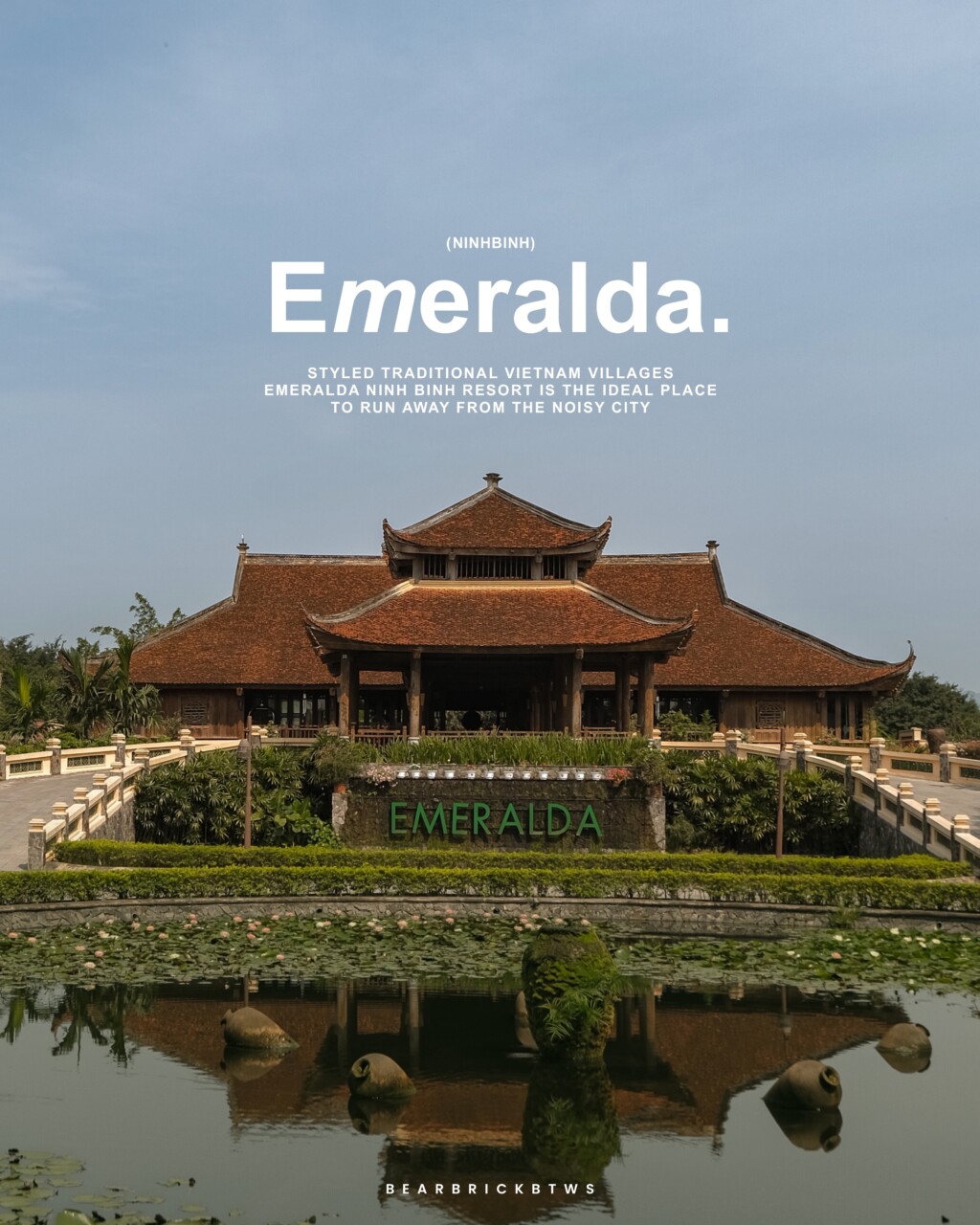 Each color of the summer here is present in 172 rooms divided into clusters of villages and hamlets reflecting the countryside vibe such as Doai village, Dong village, Mit hamlet, Cau hamlet, … the architecture in each accommodation is clearly depicted of an ancient North standard mansion with a noble wooden ceiling, carved with sophisticated patterns, an antique red brick background, and a private garden in the back, giving a cool feeling, comfortable like coming home.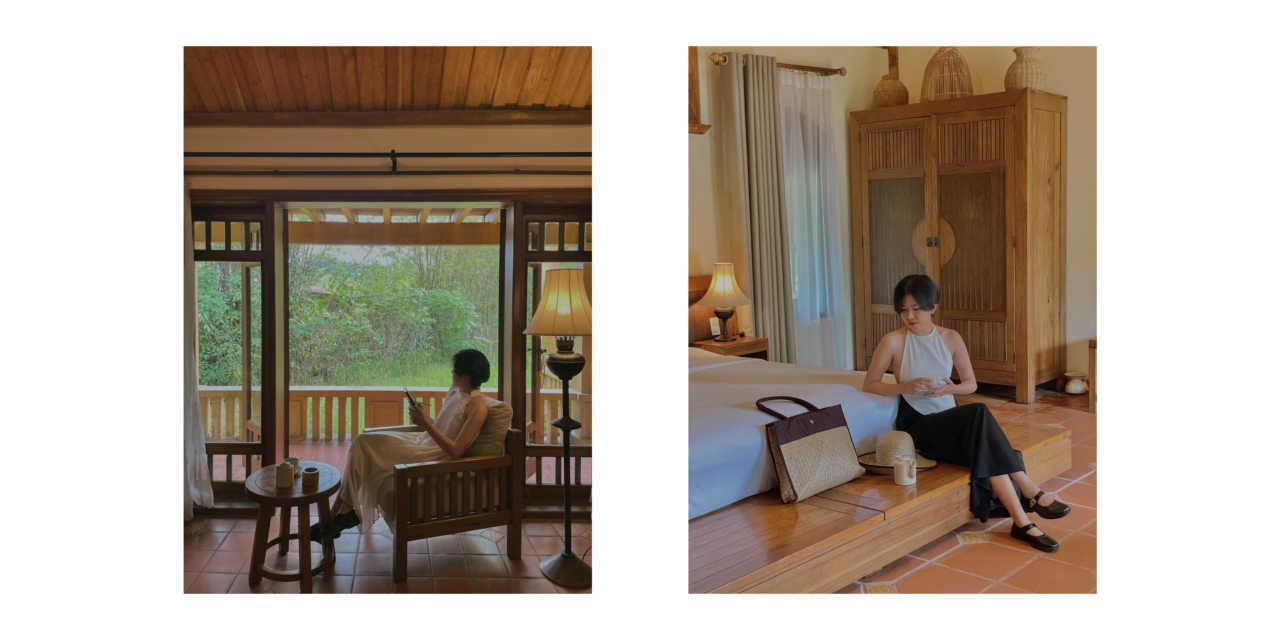 Not a bit rushed, not a bit flashy, the whole family will gather to taste a standard Northern dinner as well as Ninh Binh specialties in particular at Organic restaurant; everything has created the wonderful sound of summer days that make us remember forever only at Emeralda Resort Ninh Binh.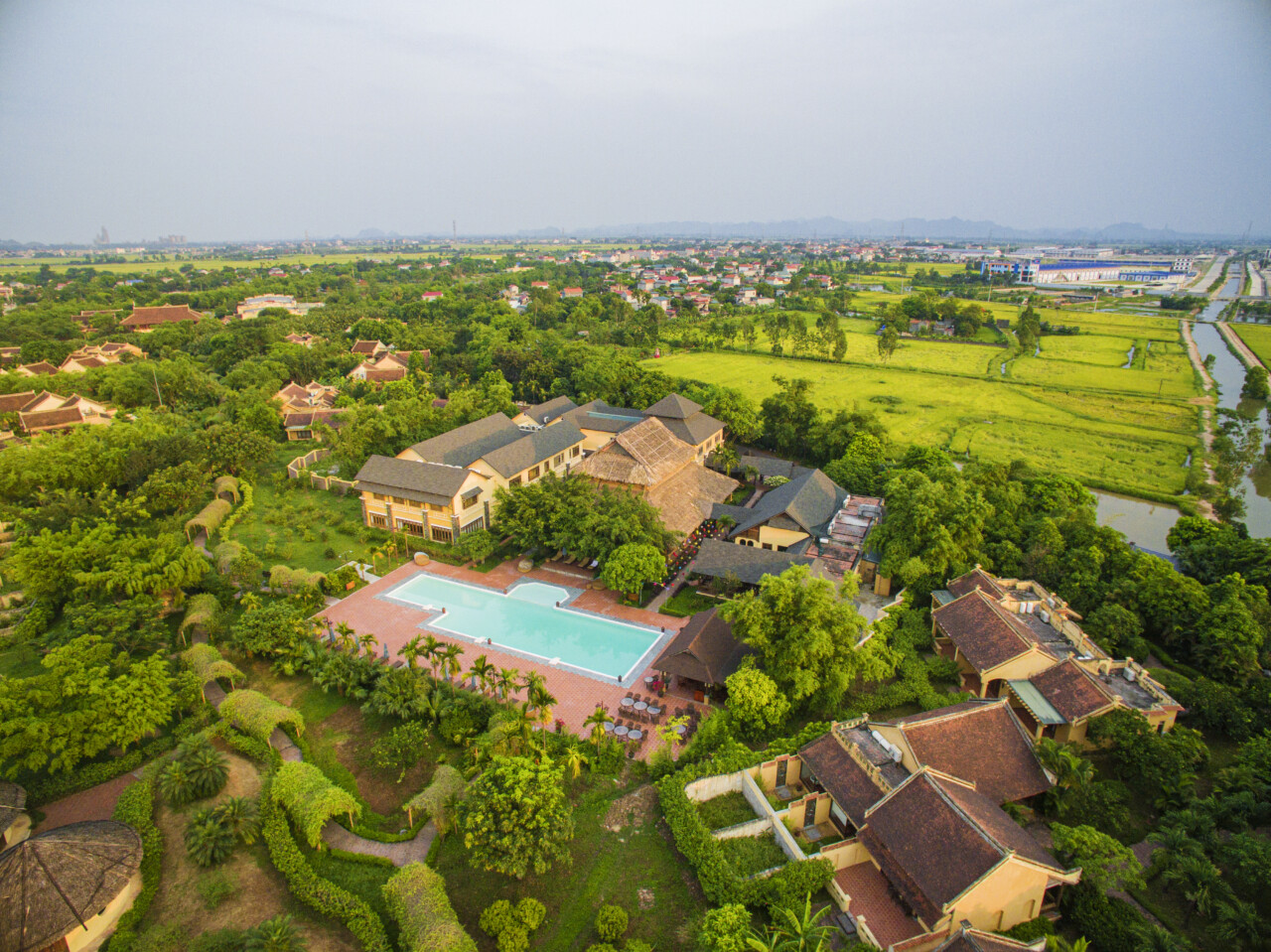 This summer, Emeralda Resort Ninh Binh offers "Country Memories" package for only VND 1.425.000/pax
Rate includes:
01-night stay in Superior room (Sunday – Thursday)
Complimentary 3 meals (breakfast, lunch, dinner)

Complimentary Wi-Fi 

Complimentary in-room tea & coffee, still water 

Free usage of the gymnasium and swimming pool

VAT and service charge
 
For booking, please Contact Information
Hotline: (+84) 968 699 690 or (+84) 229 3658 333

Website: http://emeraldaresort.com/
Email:

[email protected]

Add: Emeralda Resort Ninh Binh, Tap Ninh Hamlet, Gia Van Commune, Gia Vien District, Ninh Binh Province, Vietnam
—————————————————————————————————————–
About Emeralda Resort Ninh Binh
Emeralda Resort Ninh Binh nestled in the Van Long Natural Reserve and surrounded by spectacular mountains offers the true taste of Tonkin Village in Vietnam's capital. The resort is easy reached by a 90-minute drive from Hanoi, and only a 2-hour drive from Noi Bai airport.
172 bungalows of nine clusters share traditional Tonkin-styled design, featuring Vietnamese elements architecture and furnishing. Besides, the resort is blessed with a total of two restaurants, one wine bar, one pool bar to enjoy European and Asian cuisine, especially in Vietnamese cuisine.
About Emeralda Management Group (EMG)
In anticipation of the new development, Emeralda Management Group (EMG) was founded in 2011 as Vietnam's first home-grown professional hotel and resort management company, striving towards delivering attractive financial returns with the latest in hospitality concepts.
We are a private company bound by ethical values where all the co-founders are from the hospitality industry. Collective experience of the highly talented team is over 50 years in various facets of the trade. At Emeralda Management Group, experience, passion, in-depth understanding of the current market and competition is what we are all about.
Emeralda Management Group believes in providing exceptional experiences to our customers while being socially and environmentally responsible. The ultimate goal of an Emeralda Management Group's property is to achieve profound satisfaction and concrete gratification for all its dwellers. 
Owned or managed a variety of well-known resorts: Emeralda Ninh Binh Resort & Spa, Ana Mandara Villas Dalat Resort & Spa, Sunrise Nha Trang, Ninh Van Bay holiday club and La Cochinchine Spa, Senna Hue Hotel, ….