Throughout the length of culture and history, mooncake is no longer just a seasonal treat, moreover, it has become a beauty of culinary culture in our mind. This year, Pan Pacific Hanoi showcases its 25-year mooncake legacy with the 2023 Mooncake Collection unveiling a special story through an exquisite packaging and delectable mooncakes.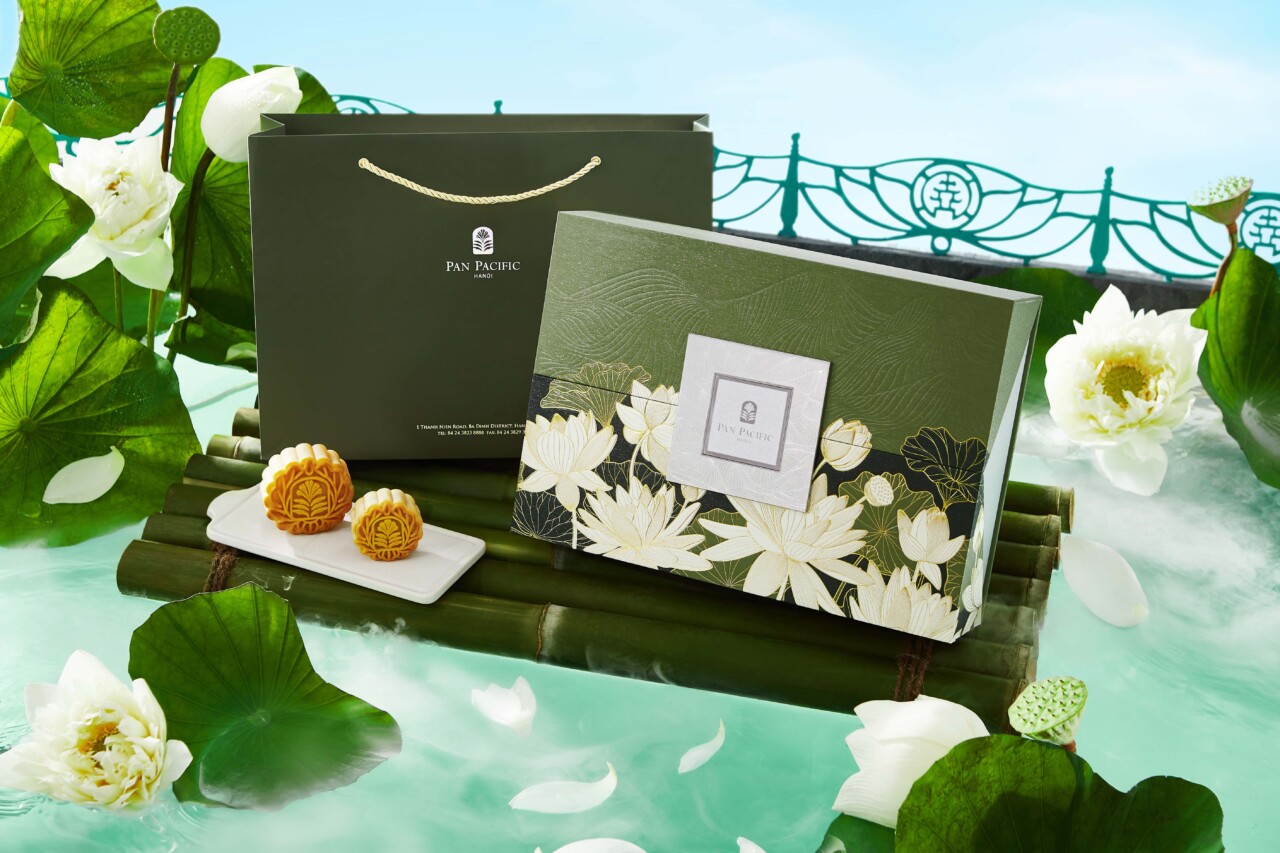 The ancient Confucians often appreciate an out-of-ordinary beauty overcoming adversity and showing the world its inner strength, like lotus flowers growing in muddy water and rising above the surface to bloom with exquisite beauty.
Standing out a charming appearance that does not make a fuss, a calmness that does not compete, a noble independence that cannot be desecrated, lotus is often used to describe the noble character of a gentleman with integrity.
Presented in mossy green motifs, the latest mooncake collection embellishes stunning design of West Lake lotus pond, a destination fulfilled with heritage and stories revealing a special tribute to our iconic property.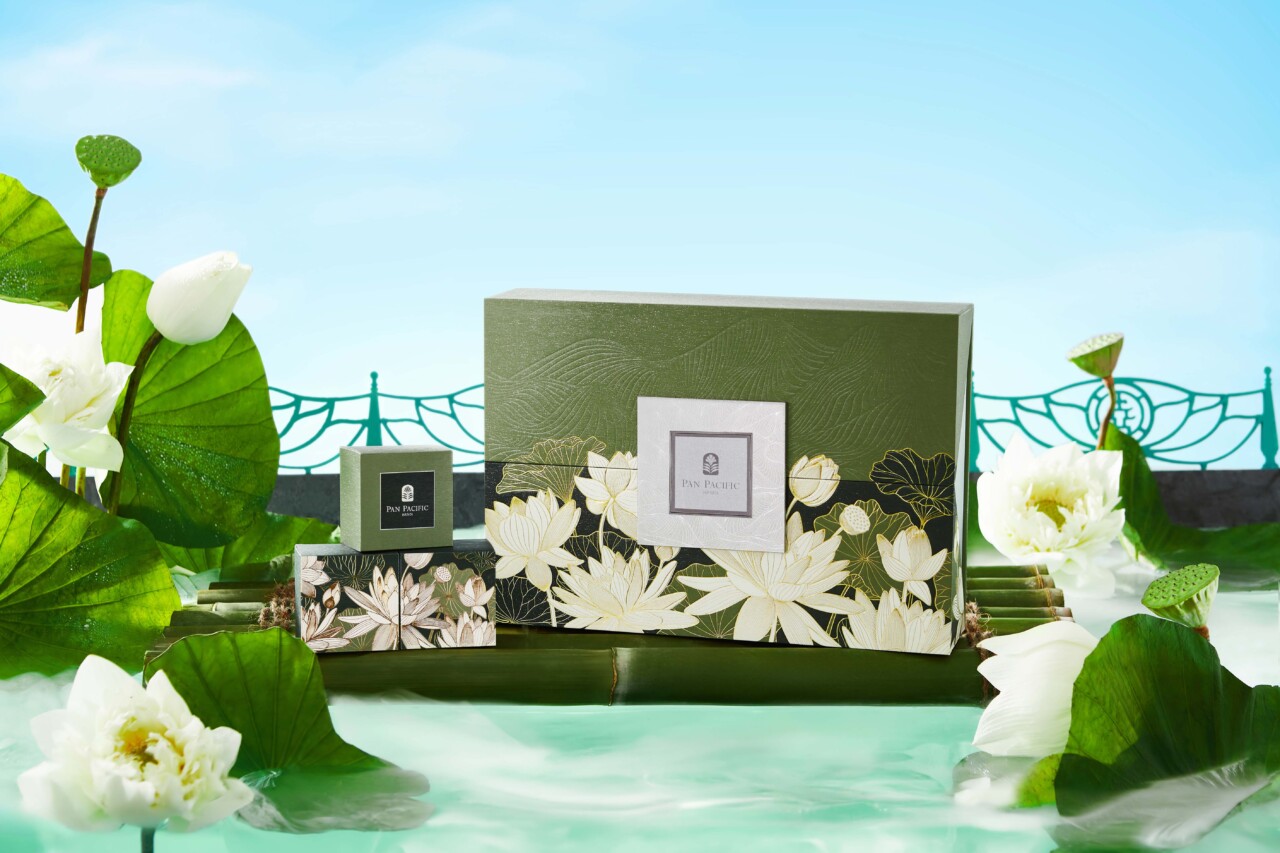 Along with all the ripple patterns meticulously engraved on the box, flower and leaf texture is embossed in gold emulsion to depict an artwork of shimmering lotus pond, where the bright moonlight sprinkles on beautiful things.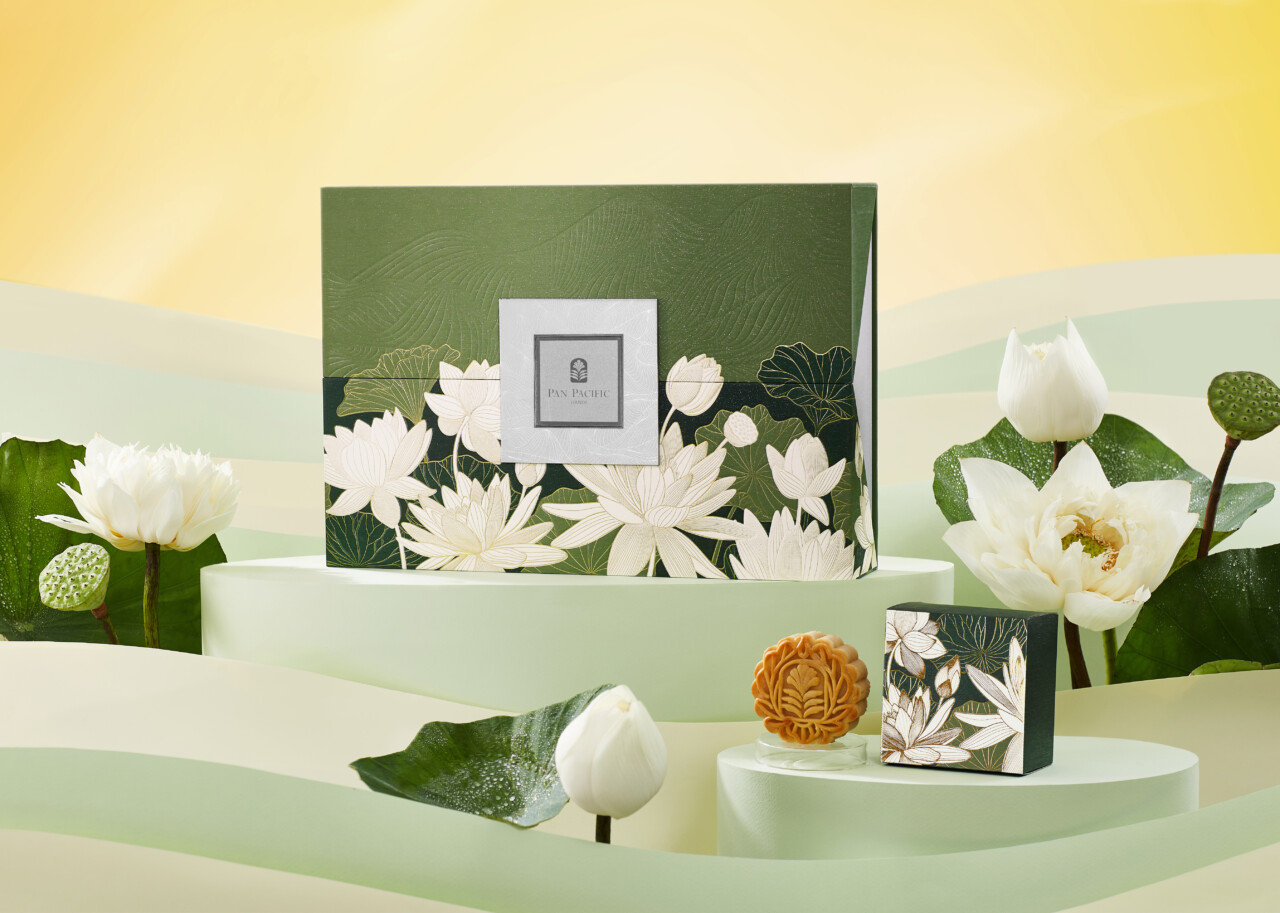 In the middle of West Lake pond, lotus flowers beyond the surface of water, keep growing and looking for a beautiful life by which we send a special wish of sustainable living inspiration to your valued partners and beloved ones.
Infused with the creativity of our chefs and the finest ingredients, the collection holds a delightful twist of six enticing flavours: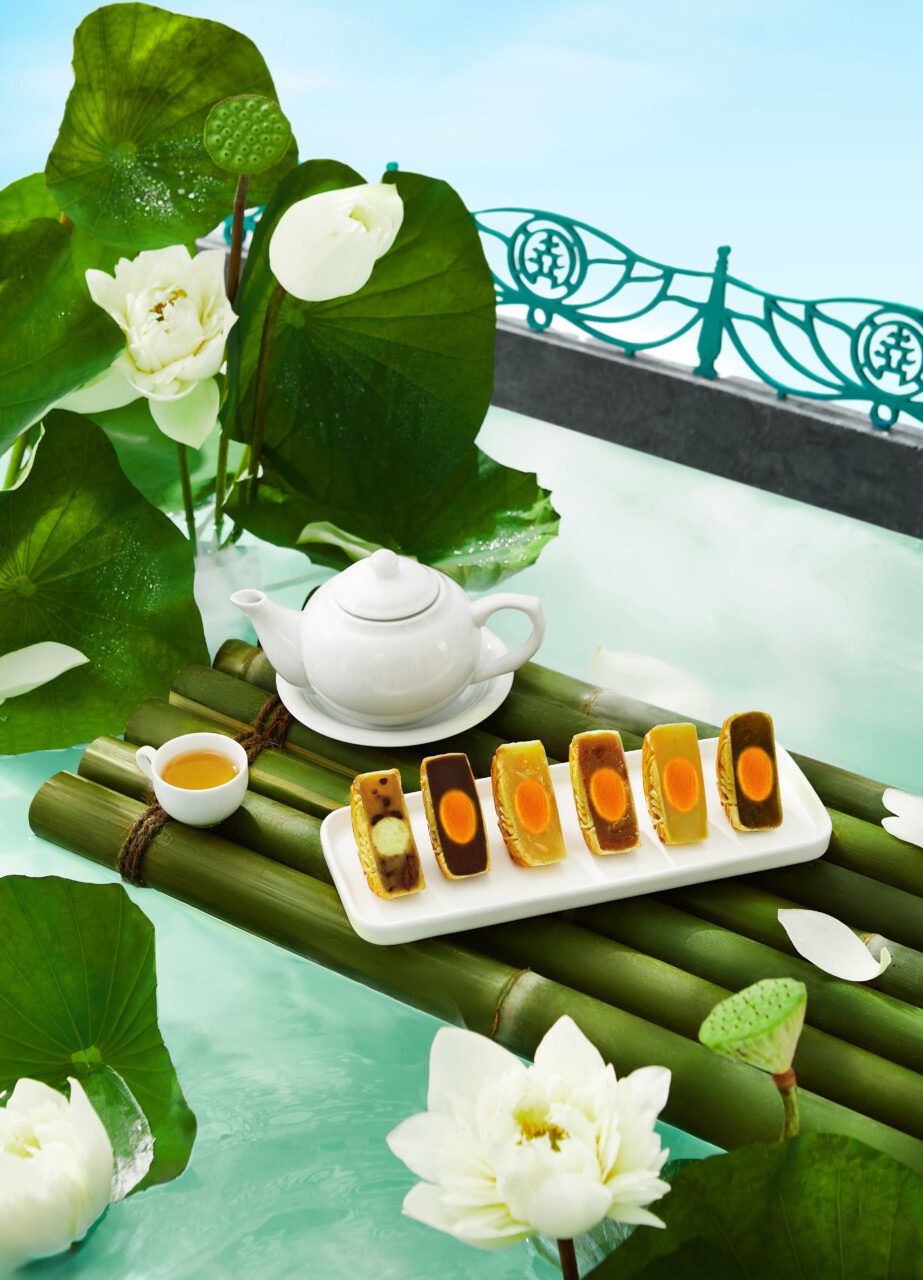 – Black Tea with Salted Egg Yolk
– Green Beans with Salted Egg Yolk
– Melon with Salted Egg Yolk
– Chocolate with Cream Cheese
– Jambon with Salted Egg Yolk
– Lotus with Salted Egg Yolk.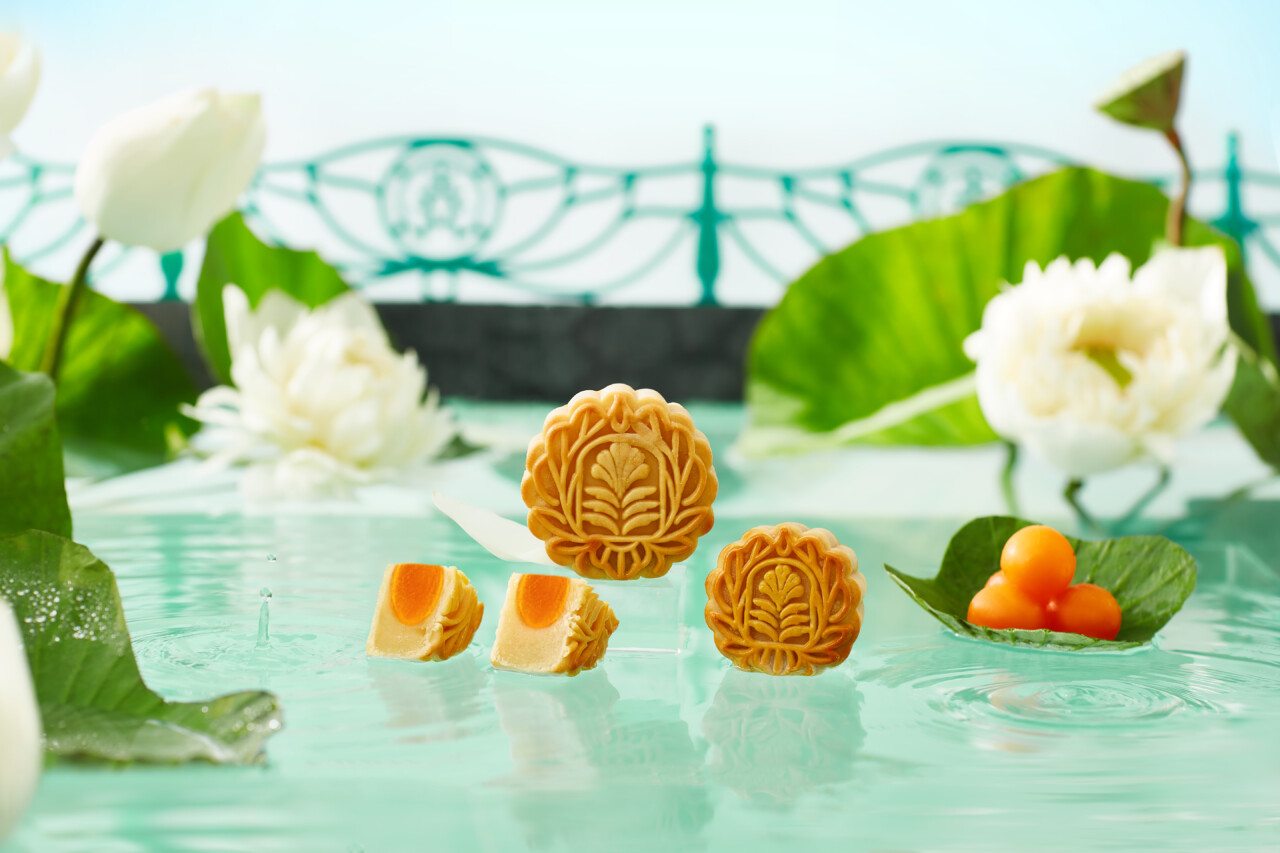 The mooncakes are delicately packaged inside a mastery selections of 4 small cake boxes (or large cake boxes), 8 small cake boxes, 6 large cake boxes and VIP boxes with tea, wines or golden gifts, carrying the wishes for prosperity and happiness to your family, friends and partners during Mid-Autumn Festival.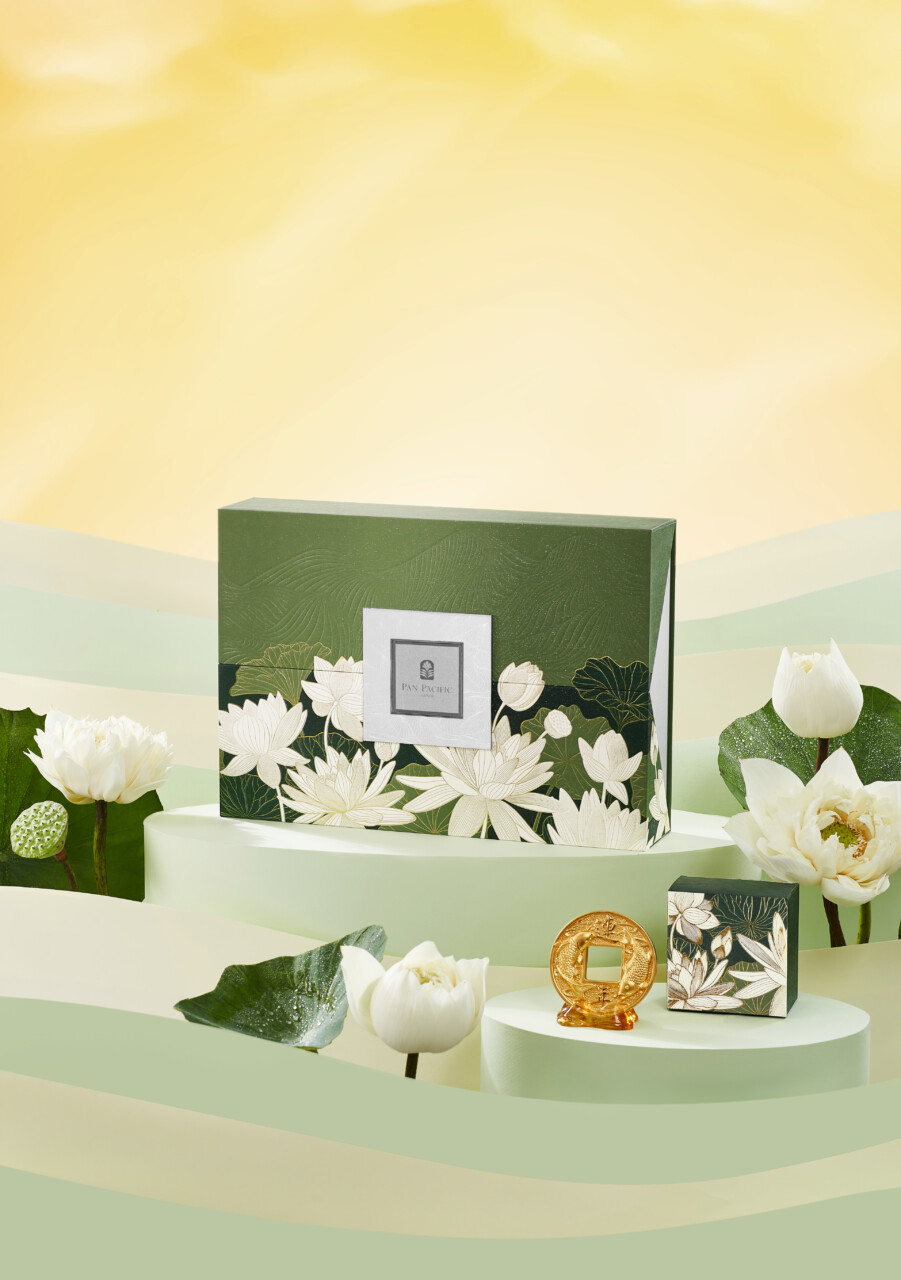 Mooncake collection is available for purchase at the Hotel lobby from 20 July to 29 September 2023, and priced from VND 698,000 (VAT excluded) onwards.
Exclusive offers:
01 complimentary mooncake box for every 10 boxes ordered by 20 August 2023

Great savings on a minimum purchase of 50 boxes

Complimentary delivery for a minimum purchase of 20 boxes to a single location within 5 kilometers from the hotel

Personalized company logo to be added complimentarily or at a special price for purchases by 20 August 2023
For more information, please contact:
Ms. Xuan: (+84) 936 129 166 | Email: [email protected]
Ms. Hoa: (+84) 852 296 089 | Email: [email protected]
Website: https://bit.ly/MooncakeOffer
About Pan Pacific Hanoi
Situated at the edge of the city centre, Pan Pacific Hanoi provides a harbour of tranquil balance in bustling Hanoi, with 324 fully-furnished rooms and suites presented maqnificent views of the poetic West Lake, and an array of recreational facilities furnished with thoughtful touches for your complete relaxation. Especially, Pan Pacific Hanoi is well-known for delectable fusion of Western and Eastern gastronomy in Pacifica Restaurant (All-day dining), Ming Restaurant (Cantonese cuisines), Song Hong Bar and the panoramic rooftop bar The Summit promising the finest dining experience to your stay.
About Pan Pacific Hotels Group
Pan Pacific Hotels Group is a global hospitality company that owns and/or manages more than 50 hotels, resorts and serviced suites across three brands – "Pan Pacific", PARKROYAL COLLECTION, and PARKROYAL – encompassing 30 cities across Asia Pacific, North America and Europe. Headquartered in Singapore, it is a member of Singapore-listed UOL Group Limited.
Pan Pacific Hotels and Resorts delivers sincere and graceful service to every guest with a passion for excellence.
PARKROYAL COLLECTION Hotels and Resorts is driven by our passion for life and sustainability.
PARKROYAL Hotels and Resorts is distinguished by its passion for people and places, immersing every guest into local and authentic cultures.
Visit www.panpacific.com.