Recognized as the "World's Best New Golf Course", Hoiana Shores Golf Club in Hoi An could make anyone who comes here for the first time feel overwhelmed by the immense and natural beauty of this place.
It is rare for a golf course to give players such a feeling of spaciousness and relaxation. The golf holes are characterized by gentle white sand dunes, so golfers can play while looking out at the East Sea and Cu Lao Cham island. Although there are not many trees or water hazards, the course's difficulties lie in the cleverly placed bunkers.
If you don't calculate correctly, you will easily hit the ball into the dunes on either side or even across the fairway. And don't be fooled by the short par-3 holes, bunkers crowded around the green will boost your score. It is the long par-4 and par-5 holes that help golfers have a relaxing break, freely swing the ball with the wide fairway and admire the spectacular views of the sky and the sea.
Hoi An has the typical climate of the Central region – boiling sunny weather. Even though it is sunny, the weather is not harsh at all thanks to the cool sea breeze, especially cooler in the evening.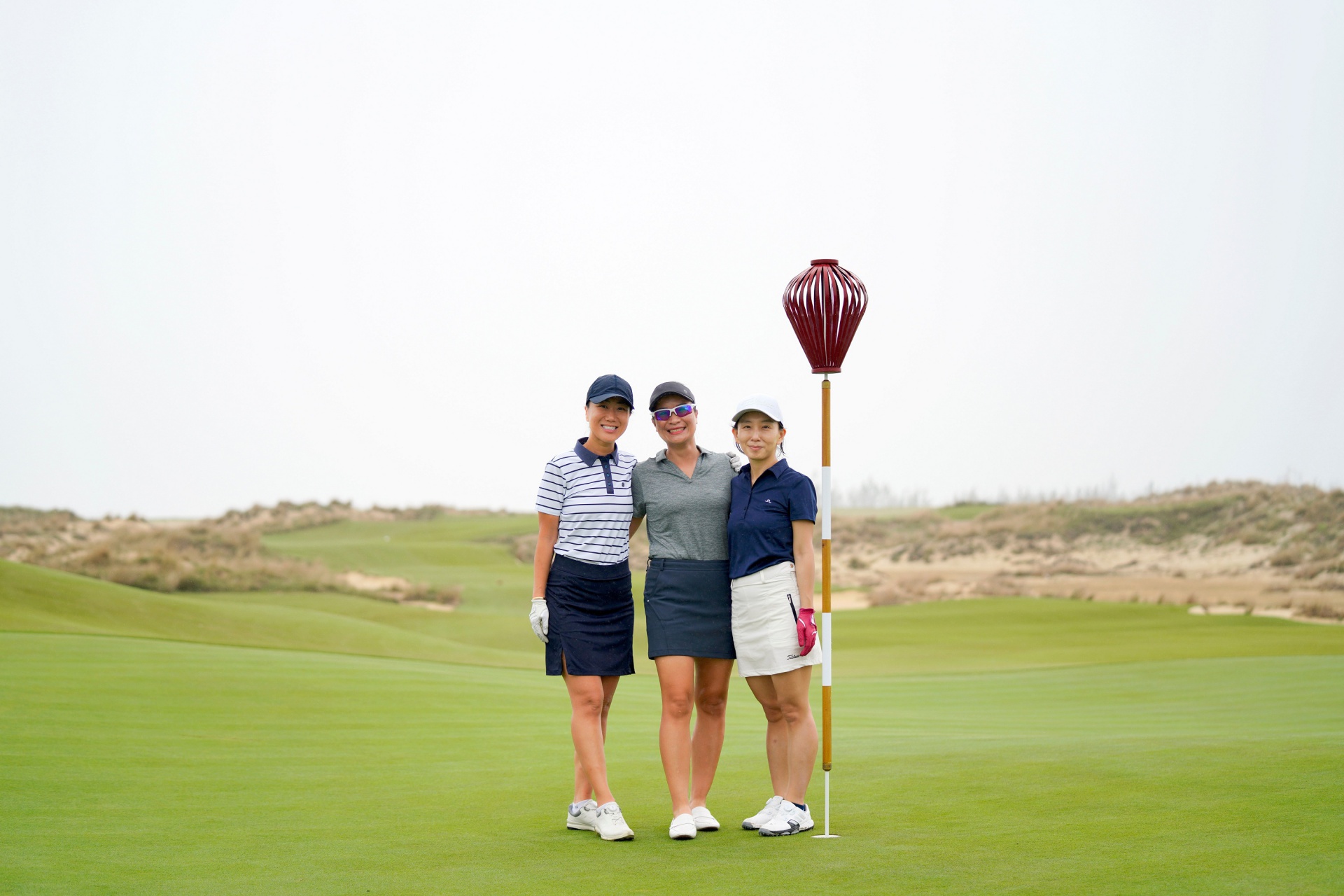 Each golf hole at Hoiana Shores has its own unique name such as Lantern, Clocktower, Duong Than, Fishing Village, Swallow's Nest… Moreover, instead of the pin, the golf course uses red lanterns to create a very different and impressive highlight. From the golf course, golfers can contemplate the clubhouse and hotel, which are designed to be extremely attractive and classy.
Boasting the early 20th century's architectural beauty, Hoiana Shores' clubhouse leaves an unforgettable impression in every detail of its ingenious and sophisticated design, along with modern and comfortable function rooms. The male locker room is imbued with colonial architectural style, while the female locker room is decorated with elegant and artistic furniture. In particular, standing from the clubhouse, you can contemplate most of the golf holes as well as the entire course facing the sea, an ideal place to immerse yourself in the romantic sunset or sunrise after the challenging round.
Of course, to have a great golf experience not only needs beautiful infrastructure but also good service quality. Certainly, even those who are unfamiliar to the course will not feel afraid when playing golf at Hoiana Shores. Golfers definitely will have fun and gentle golf rounds thanks to the professionalism and cuteness of Hoiana Shores' caddies.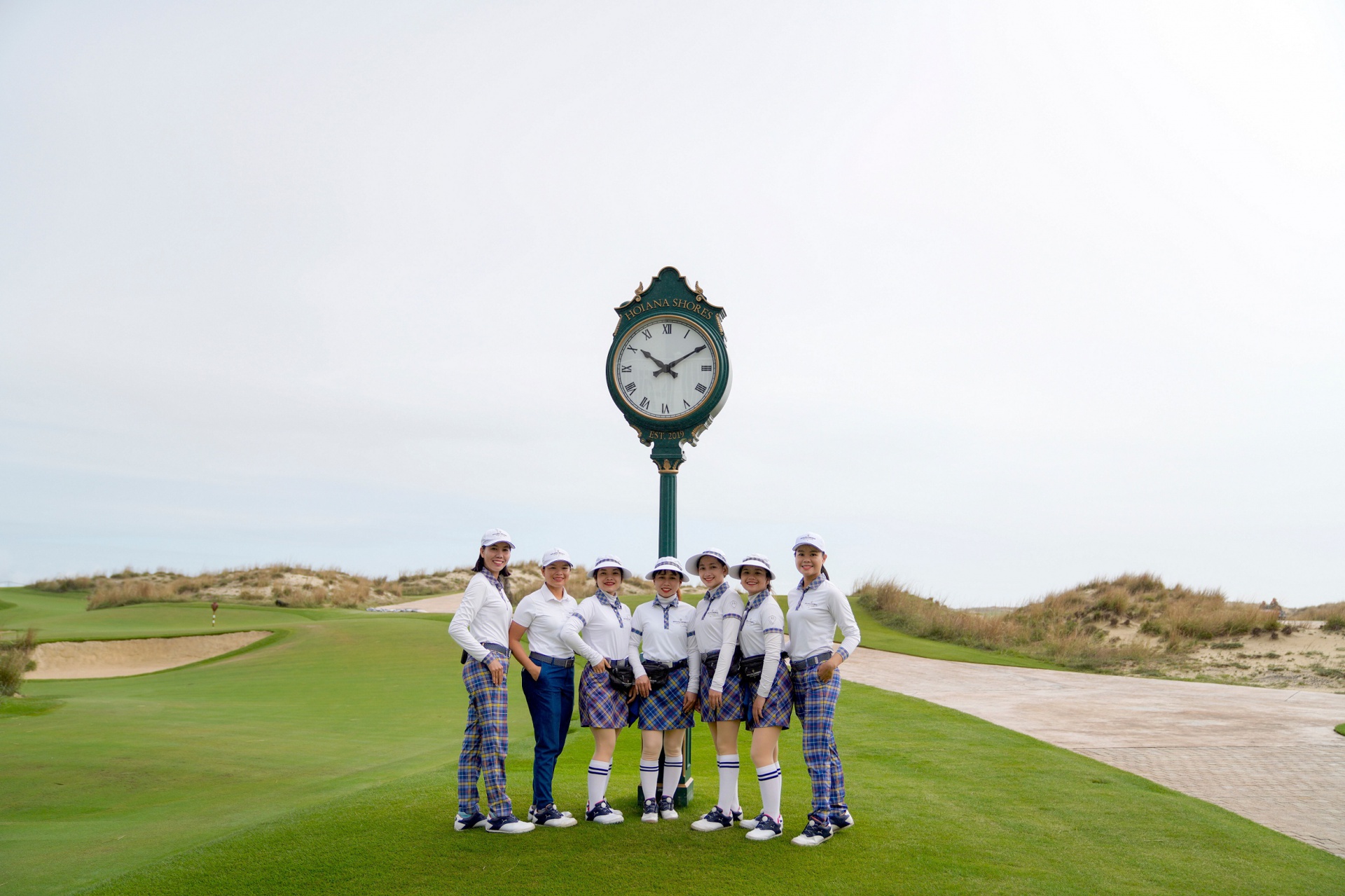 Hoiana Shores Golf Club is truly a "symphony" that brings golfers great experiences, once again confirming the talent of Robert Trent Jones, Jr., the designer known around the world as "The father of eco-friendly golf courses". Perhaps, preserving the pristine beauty that nature has bestowed has helped Hoiana Shores become a delicate and unique destination.