At the recent APTTF Annual Awards 2019 held in Hanoi, Vietnam, the legendary Hanoi Daewoo Hotel was proudly awarded Best Luxury City Hotel by Asia Pacific Tourism & Travel Federation (APTTF).
APTTF Annual Awards is an annual celebration of honoring the best in Tourism & Hospitality in Asia Pacific region. The awards were given based on a basket of quantitative and qualitative criteria with a focus on growth. Public voting were held prior on APTTF voting platform (online) and winners were concluded by appointed Board of Governors and Committee Members of APTTF Annual Awards 2019. 
At the event, Hanoi Daewoo Hotel was selected as "Best Luxury City Hotel" and Mr. Erwin R. Popov – General Manager also received Best Hospitality Superstar. Thrilled by the double recognition, Mr. Erwin R. Popov shared "As the satisfaction of each and every guest is the top priority of Hanoi Daewoo Hotel, we work hard on a daily basis to ensure that our guest always receive excellent level of services. This award is the recognition for the effort of more than 600 associates at our hotel. ".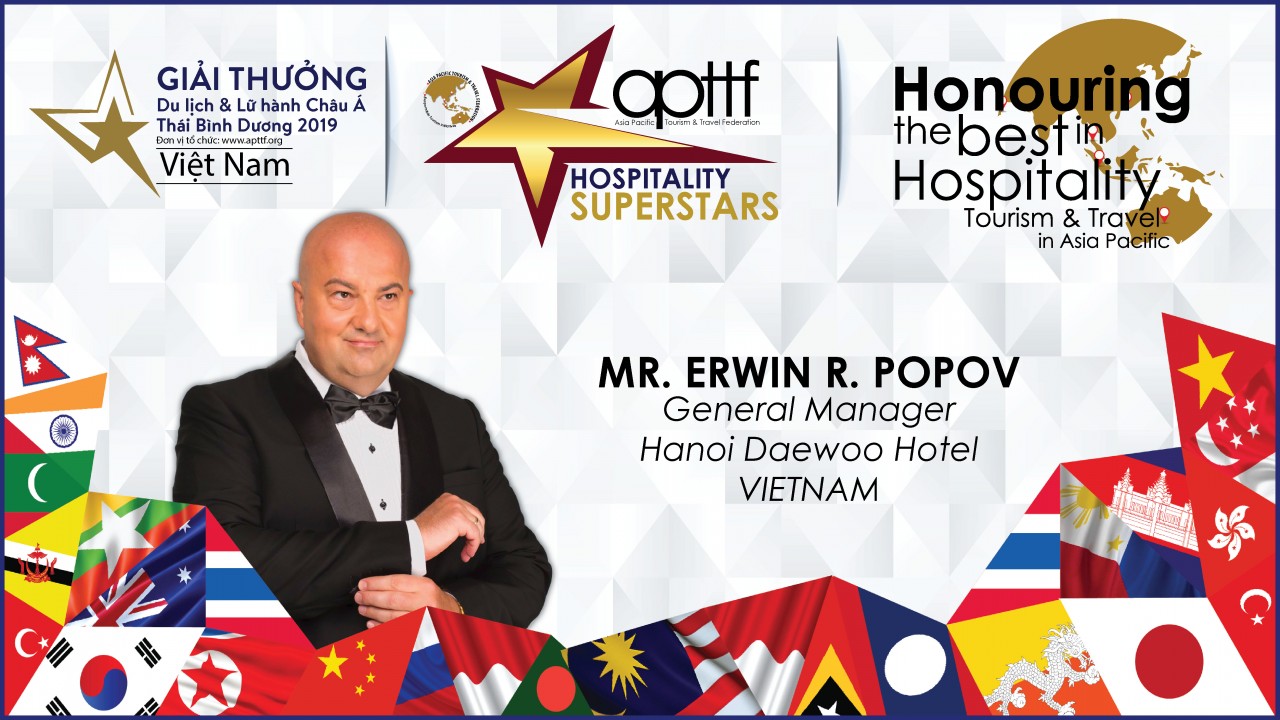 Hanoi Daewoo Hotel has been at the forefront of upscale hospitality in the nation's capital since 1996. Inhabiting a prestigious neighborhood amid embassies and parks, Daewoo has been the hotel of choice for visiting dignitaries and heads of state for more than two decades.