Pan Pacific Hanoi introduces 2024 Art Award along with the launch of the "Inspiring Tradition" painting contest, in collaboration with Vietnam University of Fine Arts. Our goal is to recognize and celebrate the talents of Vietnamese artists with special needs aged 19 to 35). The contest encourages them to express their artistic capabilities, and to bring their artworks closer to the community.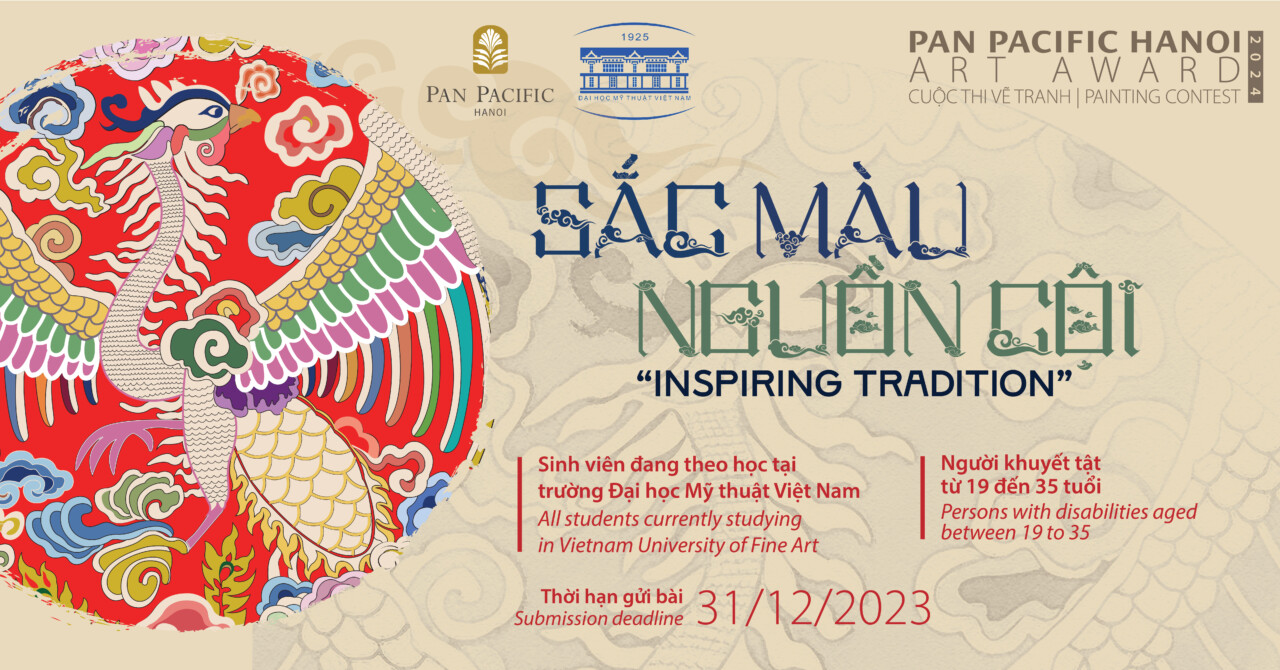 During 25 years of services, Pan Pacific Hanoi has always taken an interest in their social responsibilities and community services to nurture artistic talents through diverse programs and activities such as launching "Art of Journey" book (2019) featuring 170 artworks from prestigious artists and sculptors in the Asia Pacific region; " Heart for Autism" fundraising exhibition introduces 15 paintings by autistic children (June 2023).
Recently, the hotel introduces Pan Pacific Hanoi 2024 Art Award along with the launch of the "Inspiring Tradition" painting contest, in collaboration with Vietnam University of Fine Arts.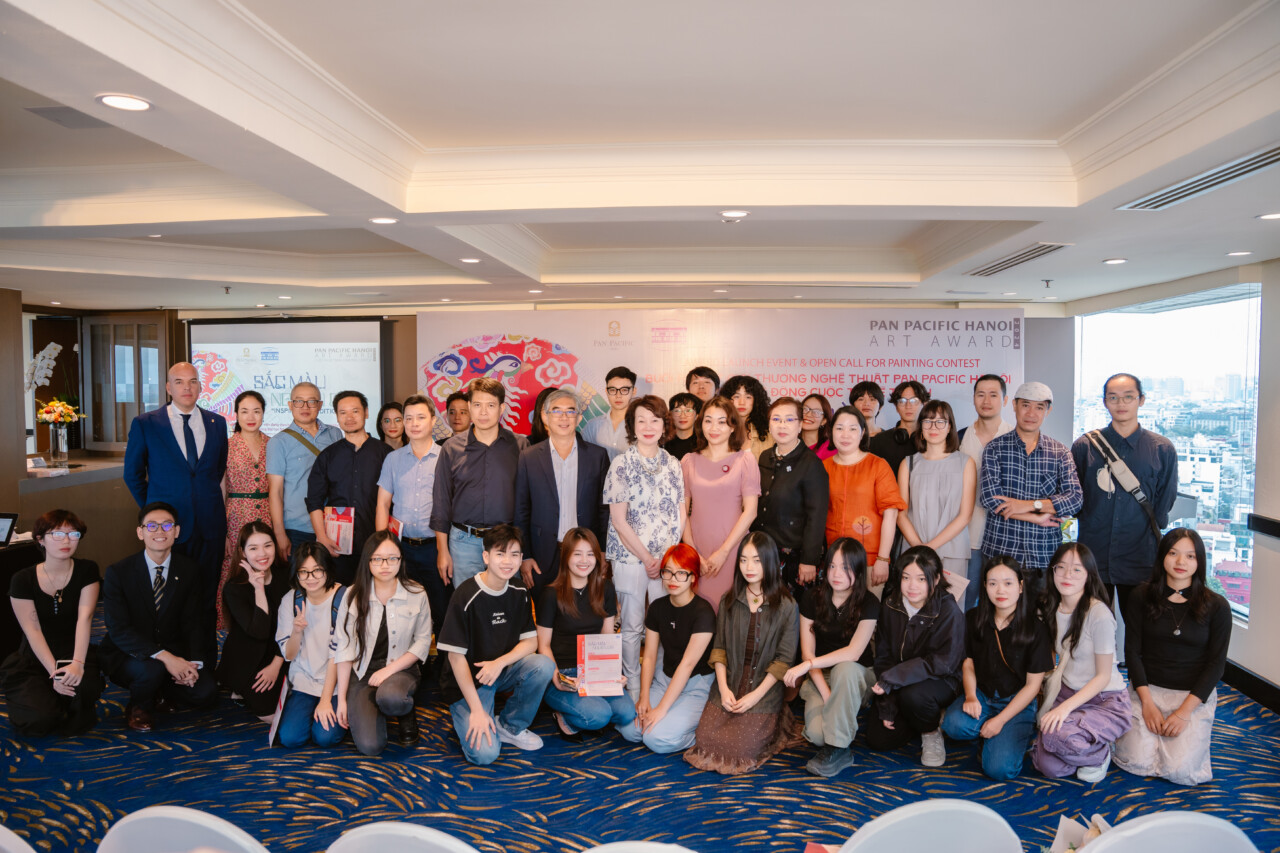 This inaugural Art Award recognises young artists who demonstrate extraordinary talent in visual arts through innovative and sustainable methods, and offer them the opportunity to showcase their works to the wider community. The competition is divided into two categories:
Emerging Student Category (Category 1): All students who are currently studying in Vietnam University of Fine Arts (VUFA).

Emerging Artist Category (Category 2): Persons with disabilities aged 19 to 35.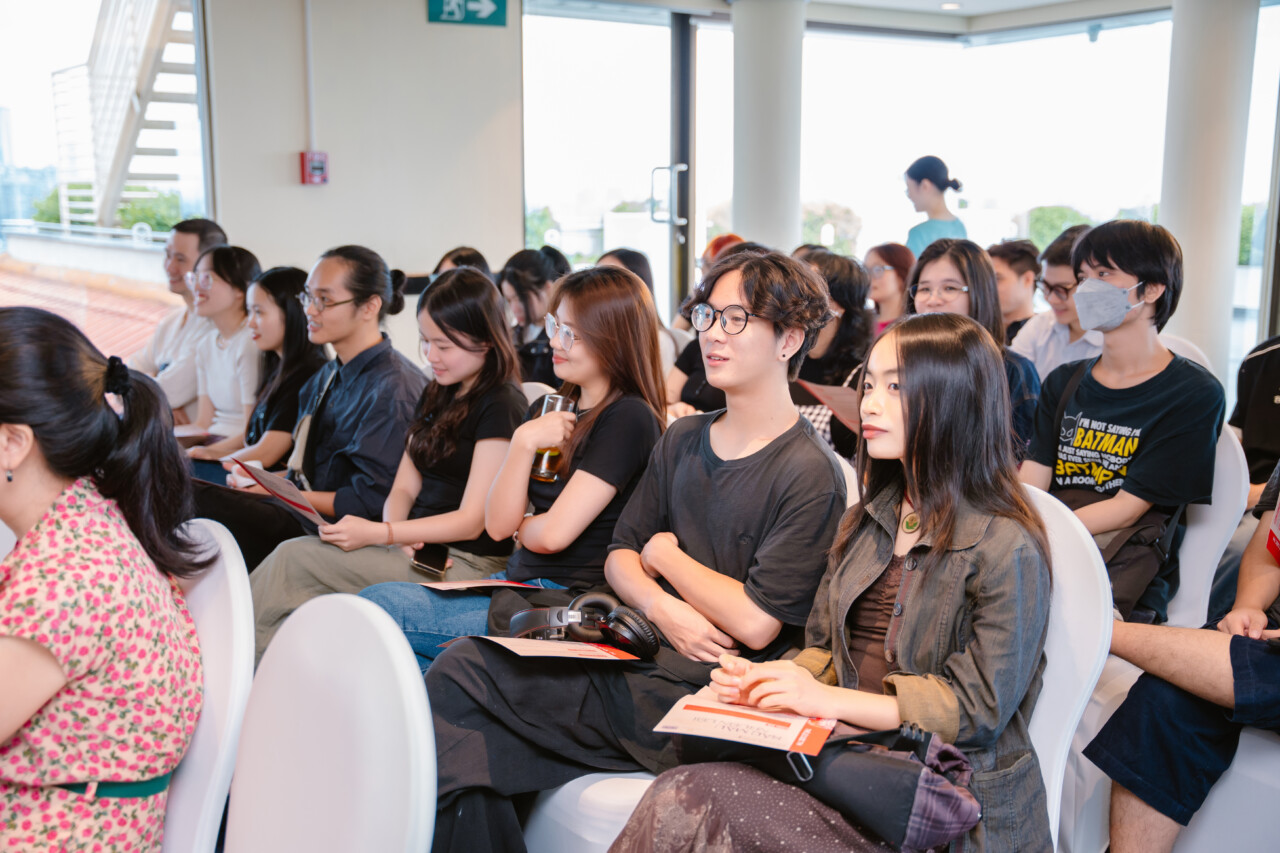 The contest theme focuses on the tangible or intangible value, or scenic spots in Vietnam that can be interpreted beautifully as an artistic expression to express emotions and perspectives towards Vietnam cultural heritage.
Entries will be judged by a panel of including deans/deputies from VUFA, an expert of Vietnam Fine Arts Association, and a professional artist appointed at the discretion of Pan Pacific Hanoi.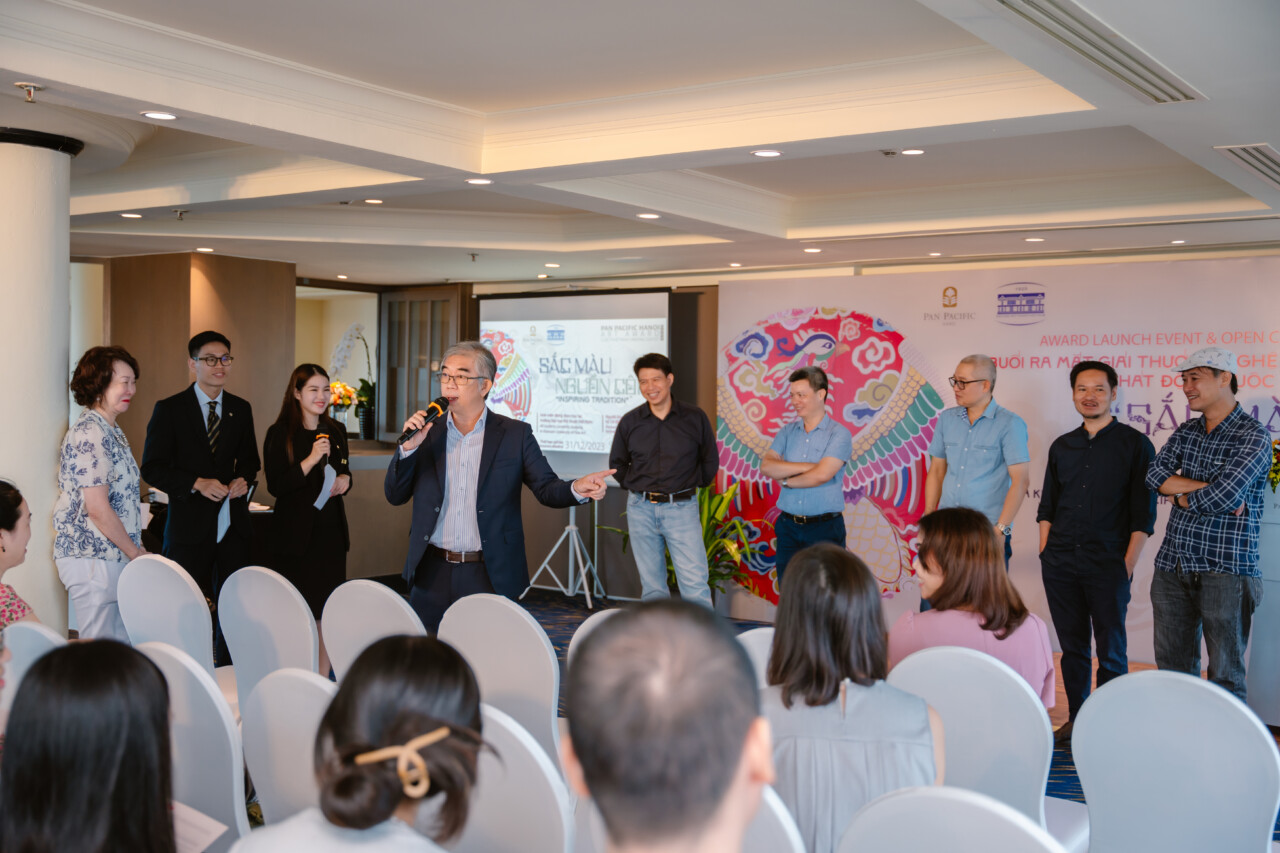 Each participant may submit a maximum of two virtual entries in 2-dimensional artworks. Entries must be presented in colored materials (not drawn with pencil or charcoal) or in mix media form of canvas, fabric, paper. Maximum size: 100cm x 100 cm. Entrants who are shortlisted for a second round of judging are required to submit the physical artwork in a given deadline. All paintings will be evaluated and ranked by the judging panel for award.
Submission deadline: 31 December 2023

Winners will be notified via telephone, and/or e-mail provided on the submission by 31 January 2024.

Onsite judging of selected paintings & award ceremony: March/ 2024

For each category, the hotel will award 1 First Prize, 1 Second Prize, 1 Third Prize, 2 Highly Commended Prizes and 5 Certificates of Participation along with many valuable gifts.
For detail rules and regulations, please see more at: https://bit.ly/PanPacficArtAward2024
About Pan Pacific Hanoi
Situated at the edge of the city centre, Pan Pacific Hanoi provides a harbour of tranquil balance in bustling Hanoi, with 324 fully-furnished rooms and suites presented maqnificent views of the poetic West Lake, and an array of recreational facilities furnished with thoughtful touches for your complete relaxation. Especially, Pan Pacific Hanoi is well-known for delectable fusion of Western and Eastern gastronomy in Pacifica Restaurant (All-day dining), Ming Restaurant (Cantonese cuisines), Song Hong Bar and the panoramic rooftop bar The Summit promising the finest dining experience to your stay.
For more information: https://www.panpacific.com/en/hotels-resorts/vietnam/hanoi.html
Facebook: @panpacifichanoi
Instagram: @panpacifichanoi
About Pan Pacific Hotels Group
Pan Pacific Hotels Group is a global hospitality company that owns and/or manages more than 50 hotels, resorts and serviced suites across three brands – "Pan Pacific", PARKROYAL COLLECTION, and PARKROYAL – encompassing 30 cities across Asia Pacific, North America and Europe. Headquartered in Singapore, it is a member of Singapore-listed UOL Group Limited.
Pan Pacific Hotels and Resorts delivers sincere and graceful service to every guest with a passion for excellence.
PARKROYAL COLLECTION Hotels and Resorts is driven by our passion for life and sustainability.
PARKROYAL Hotels and Resorts is distinguished by its passion for people and places, immersing every guest into local and authentic cultures.
Visit www.panpacific.com.