From April 15, 2023, Emeralda Resort Tam Coc officially comes into operation and welcomes guests to experience the very special space, bringing extremely quintessential and distinctive highlights featuring a golden age in the ancient capital of Hoa Lu.
With a prime location nested by Tam Coc wharf, Emeralda Resort Tam Coc stands out as a luxurious Tonkin Maison; dressed in traditional architecture with bold aesthetics and sophistication of the ancient Tonkin aristocracy when the design was inspired by 5 & 7 -compartment Maison marrying with the high wooden ceilings carved with delicate patterns, and the sturdy high pillars showing the status of the owner.
Besides, Emeralda Resort Tam Coc is surrounded by majestic nature, embracing the panorama Tam Coc, a part of the UNESCO heritage site – Trang An Scenic Landscape Complex; all promise to create huge of emotions for visitors when they can entirely savor a tranquil vacation amidst the unique values ​​of Ninh Binh.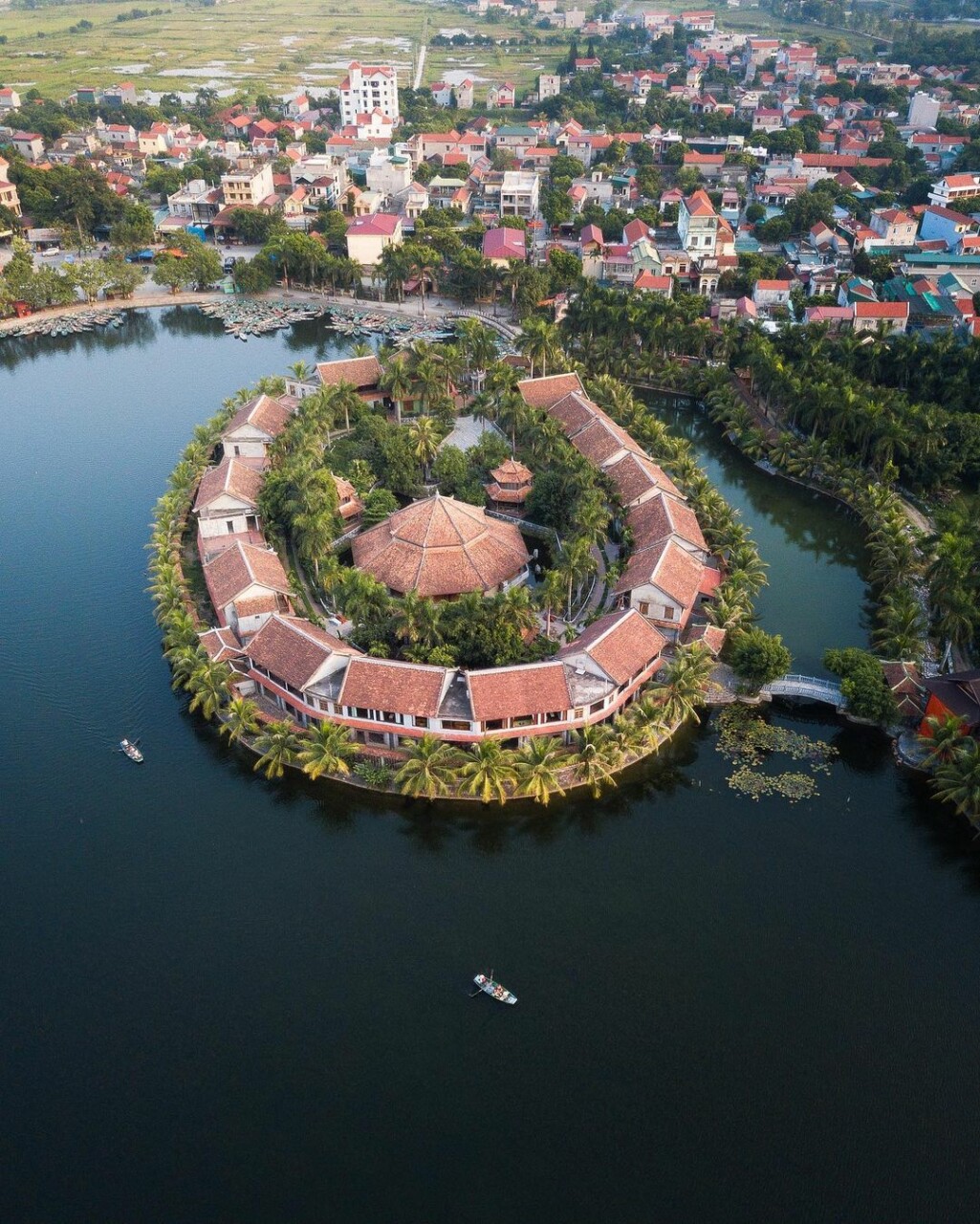 Emeralda Resort Tam Coc is divided into 02 island and peninsula areas with a system of 86 rooms including Superior, Deluxe, Premium Deluxe, and Imperial rooms which are designed in harmony and balance with furniture made entirely of wood, dotted with a hanging traditional picture, vases as well as tea cups made of high-quality glazed porcelain, taking visitors on a rewinding journey to immerse in a lifestyle imbued with delight and nobility but still full of serenity and grace.
More specifically, in Premium Deluxe and Imperial accommodations, it will be a privilege for guests to rinse and shine by Ngo Dong River flowing peacefully along with some skiffs gently sailing in the peaceful morning.
Your leisure trip at Emeralda Resort Tam Coc cannot be missed with exquisite meals at Com restaurant with a capacity of 430 seats. And it will be more impressive when ending a day at Jade Bar, the "jewel" in the resort to savor a glass of cocktail during engaging in the cool breeze next to poetic Tam Coc wharf.
Jade Bar nested by Ngô Đồng River
At the beginning of the operation, Emeralda Resort Tam Coc offers 02 great promotions called "Return to Ancient Capital" and "Stay More Pay Less" with the below details:
"Return to Ancient Capital" only from VND 1,525,000/guest
– One-night-stay in Superior room including breakfast
– 01 lunch and 01 dinner in Vietnamese set menu
– Free usage in the gym, swimming pool, and kids club
– Apply for a booking from 2 guests
– Friday Surcharge: VND 400.000/night
– Saturday Surcharge: VND 900.000/night
– Apply until May 31st, 2023 (except peak season, National Holidays)
Stay More Pay Less
– 50% OFF for the 2nd night, applied for all accommodations
– Include breakfast for 2 guests
– Apply for weekdays (Sun-Thur)
– Apply until May 31st, 2023 (except peak season, National Holidays)
Thông tin khu nghỉ:
Emeralda Resort Tam Cốc
Trang An Scenic Landscape Complex, Van Lam hamlet, Ninh Hai commune,
Hoa Lu district, Ninh Binh Province, Vietnam
Website: www.emeraldatamcoc.com
Hotline: +84 (0) 9888 718 68
Tel: +84 (0) 229 362 6688
Email: [email protected] [email protected]