Openings and a New Brand Herald an Important Milestone in Fusion's Expansion
With hotel openings in Hanoi, Danang, and the launch of an exciting new brand in Binh Duong, Fusion is expanding its presence in Southeast Asia.
Fusion began with a single property in Vietnam in 2008 and has since expanded its current footprint to 16 hotels throughout Vietnam and Thailand. Over the next twelve months, three new Vietnam properties will be added to its portfolio – Fusion Resort & Villas Danang, Fusion Suites Hanoi and HIIVE Binh Duong that will make its brand debut.
"We are encouraged by the signs of positive recovery in travel as witnessed in our existing portfolio over the past six months or so," said Christopher Hur, President of Lodgis Hospitality Holdings Pte. Ltd.("Lodgis"), the parent company of Fusion. "This year, we remain sanguine on the further robust pick up in regional travel and tourism. As corporate and leisure travelers take to the skies more frequently, we are well-positioned to meet their needs with our diverse, distinct and growing portfolio."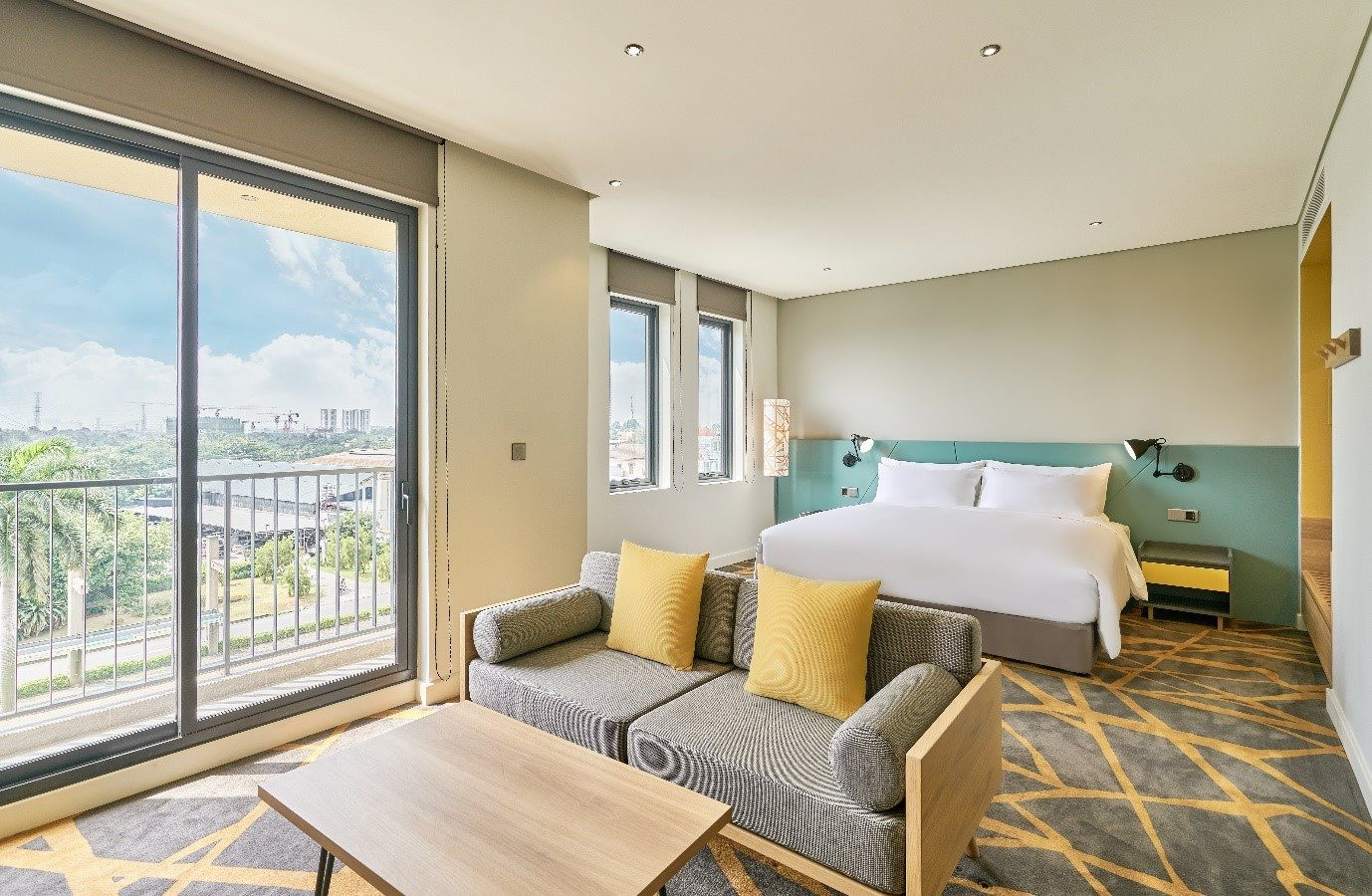 HIIVE Binh Duong, Vietnam
HIIVE Binh Duong, the first of three new properties to open its doors to guests, marks a fresh addition to Fusion's already established range of unique lodging products. Targeting the growing mid-level business traveler, HIIVE will be developed around Vietnam's bustling commercial and industrial hubs, attracting global corporate direct investments. Centrally located in a leading Vietnam-Singapore Industrial Park and within the greater Ho Chi Minh City metropolitan area, this modern 172-key hotel features a range of meeting facilities and co-working spaces with accommodations geared to business guests. Other amenities include a golf simulator, 24-hour fitness center, and sports bar, to support both work and downtime.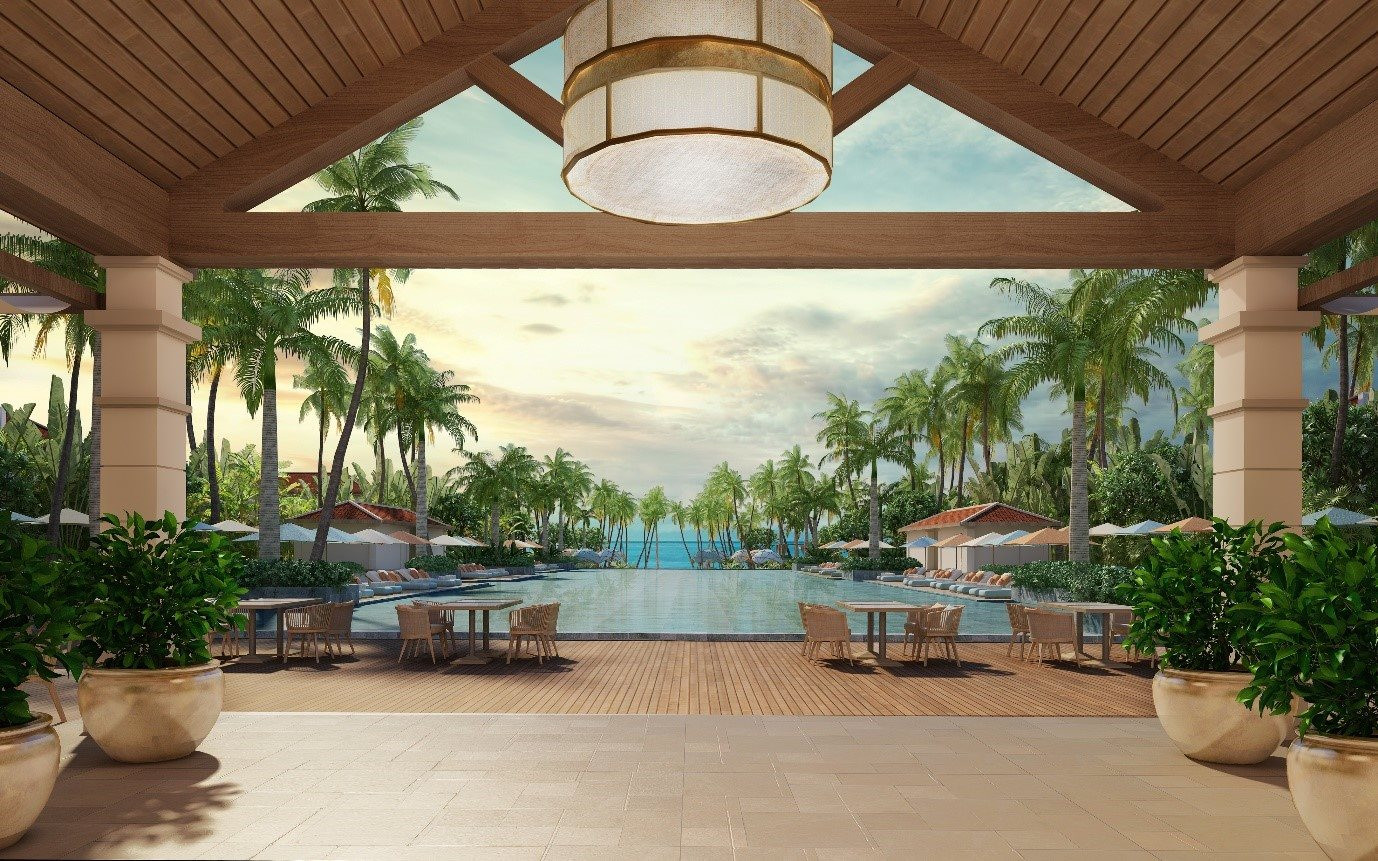 Fusion Resort & Villas Danang, Vietnam
Located in one of Vietnam's pre-eminent destinations, another prime beachfront property that will debut this year is Fusion Resort & Villas Danang. Planned for opening in fall 2023, This 242-key resort, includes four dining and entertainment offerings as well as Fusion's distinct and leading wellness facilities. The new property will have 85 luxurious private villas, ranging in size from one- to six-bedrooms. Each offering a unique open-plan living concept, a fully equipped kitchen, and a lush tropical garden with a private plunge pool. Food and beverage offerings feature a beach-front grill, casual all-day dining restaurant, a poolside bar, and Fusion's "breakfast anywhere, anytime" concept, allowing guests to live the moment and not be bound by the conventions of time. And, of course, central to Fusion's resort experience is the Maia Spa & Wellness Centre, where guests can enjoy a daily complimentary treatment.
"In recent years, 'wellness' is becoming a central guest priority and at Fusion it is, and always has been, part of who we are since our 2008 founding," said Peter Meyer, CEO of Lodgis and Fusion Hotel Group. "We were the first in Vietnam to launch an all-inclusive spa concept and we are dedicated to creating wellness-inspired lodging products geared to our guests' well-being and health, whether their travel is for pleasure or work."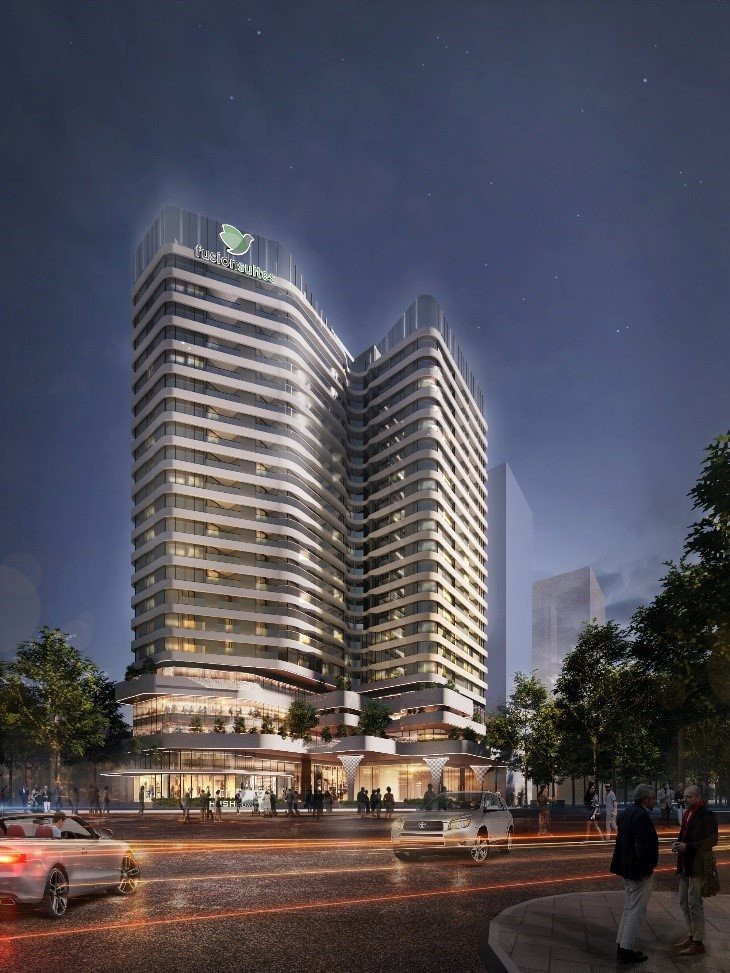 Fusion Suites Ha Noi, Vietnam
Early in 2024, Fusion is slated to make its first appearance in Vietnam's capital with Fusion Suites Hanoi. Part of a mixed-use development and high-end shopping mall, this new 238-key property is located near many important tourist attractions, including the One Pillar Pagoda, Ho Chi Minh Mausoleum and the Presidential Palace. Though a city location, the property's design is nature-inspired with an earthy color palette and soft teal tones paired with warm wooden décor. Designed for possible extended stays, each room is equipped with a kitchenette and in-room laundry. The larger guest rooms offer comfortable living and dining areas. The property features a full spa facility and Japanese-style onsen, along with the brand's signature Fresh restaurant offering healthy choices and "Fusion Favorites."
"Our expansion is part of our group's long-term goal of regionally establishing our unique brands," added Meyer. "With our roots and established Vietnam business, we will grow our presence in the country off the back of its macroeconomic growth and favorable demographics. Beyond Vietnam, we are targeting to grow our Thailand platform as well as near-term expansion in Southeast Asia."
For more information visit: www.fusionhotelgroup.com
ABOUT FUSION
Fusion is a leader of wellness-inspired hospitality brands in Vietnam, managing 22 properties in Vietnam and Thailand and expanding to open new hotels and resorts in both countries.
| | |
| --- | --- |
| | A WELLNESS GETAWAY: Showcasing some of Vietnam's most idyllic beaches, Fusion Resort is the epitome of a relaxing beach getaway. Sophisticated accommodations with all-spa inclusive therapies, and breakfast anywhere, anytime, served by a team of Fusionistas. |
| | REJUVENATE YOUR MIND AND SOUL: Creating the next level in rejuvenation escapes, Fusion Retreats specialise in providing sanctuaries to support both the mind and soul. With a deeper focus on wellness and wellbeing, guests experience recovery and indulgent programmes that include meditation and medical treatment to support their specific needs. Whether it be stress-recovery, supporting injuries and strains to detoxification. All treatments are tailor-made to ensure revitalisation and revival. |
| | A PLACE FOR THE DARING: No two are alike! Each select property represents the brand with its own individual design and services – original thinking leading to original experiences. Fusion Original are unique and have bold styles for the discerning traveler. Set in prime locations in Vietnam's city centres, guests enjoy creative and unexpected spaces along with Fusion's signature high-quality services. |
| | BRANDED RESIDENCES by fusion: Fusion Homes' branded residences elevate developments to an exclusive offering, infusing character & uniqueness through its iconic designs and special character |
| | URBAN RETREAT: Fusion Suites combines urban locations with a resort experience in the city. With spa or reflexology treatments, breakfast anywhere, anytime options and Fusionistas bespoke service, Fusion Suites provides guests a real retreat from the city. |
| | A CULINARY ADVENTURE:  A focus on culinary experience in special destinations. Maia Resorts offer getaways, filled with exceptional culinary journeys along with bespoke spa treatments. Whilst surrounded by coastal landscapes, guests are exposed to regional and thoughtfully crafted cuisine with local touches and the freshest ingredients. |
| | A TOUCH OF THE INDIVIDUAL: Located in idyllic destinations in Fusion's collection, comes original resort experiences with their own feel to fit their surroundings, Hotels by fusion offer truly one – of – kind experiences with accommodations and facilities under the management of Fusion Hotel Group. |
| | BUSINESS WITH HOME COMFORTS: Designed with the business traveller in mind, HIIVE provides comfortable accommodations for both long and short-term business travelers. Situated in prime business locations, each hotel is created for commercial guests to be productive, with well-deserved home touches. |
| | COMFORTABLE MIDSCALE IN PRIME LOCALES: GLOW Hotels & Resorts is for travellers seeking avant-garde experiences. Enjoy a simple brand with core services at an attractive price point – without compromising on service or standards. Unique properties in exciting urban locations or exclusive seaside destinations. Don't just live, GLOW! |