Inspired by the story of little Alice who run after the white rabbit to fall into a dream world, "Into the Wonderland" is a special pool party to bond between childhood and adulthood. You may find yourself in the kids' imagination and with understanding, nurture that into big dreams.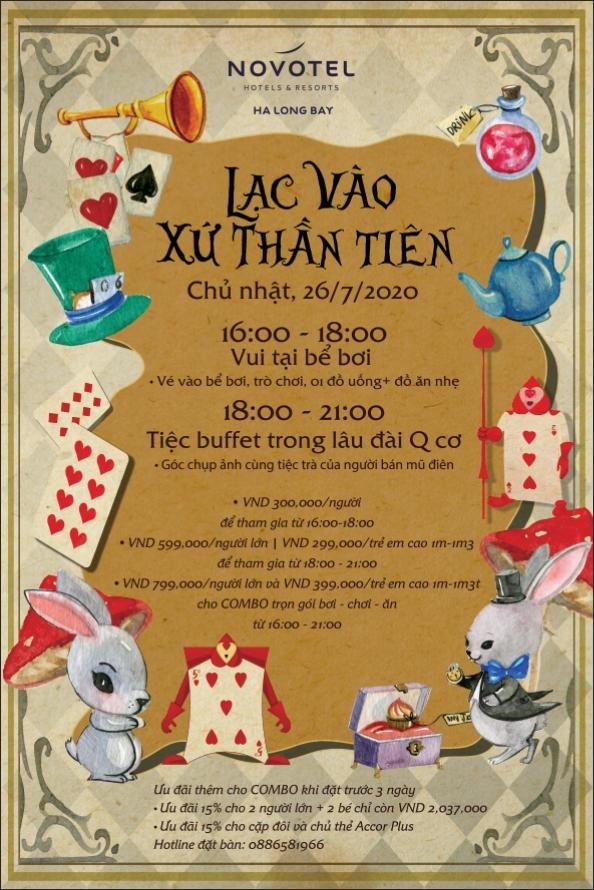 From 4:00 p.m. to 6:00 p.m., you and loved ones can take challenges from the Queen of Hearts by our swimming pool. Expect all individual and group activities to match your own interests, including giant bubble, DIY hat and tea cup and family games.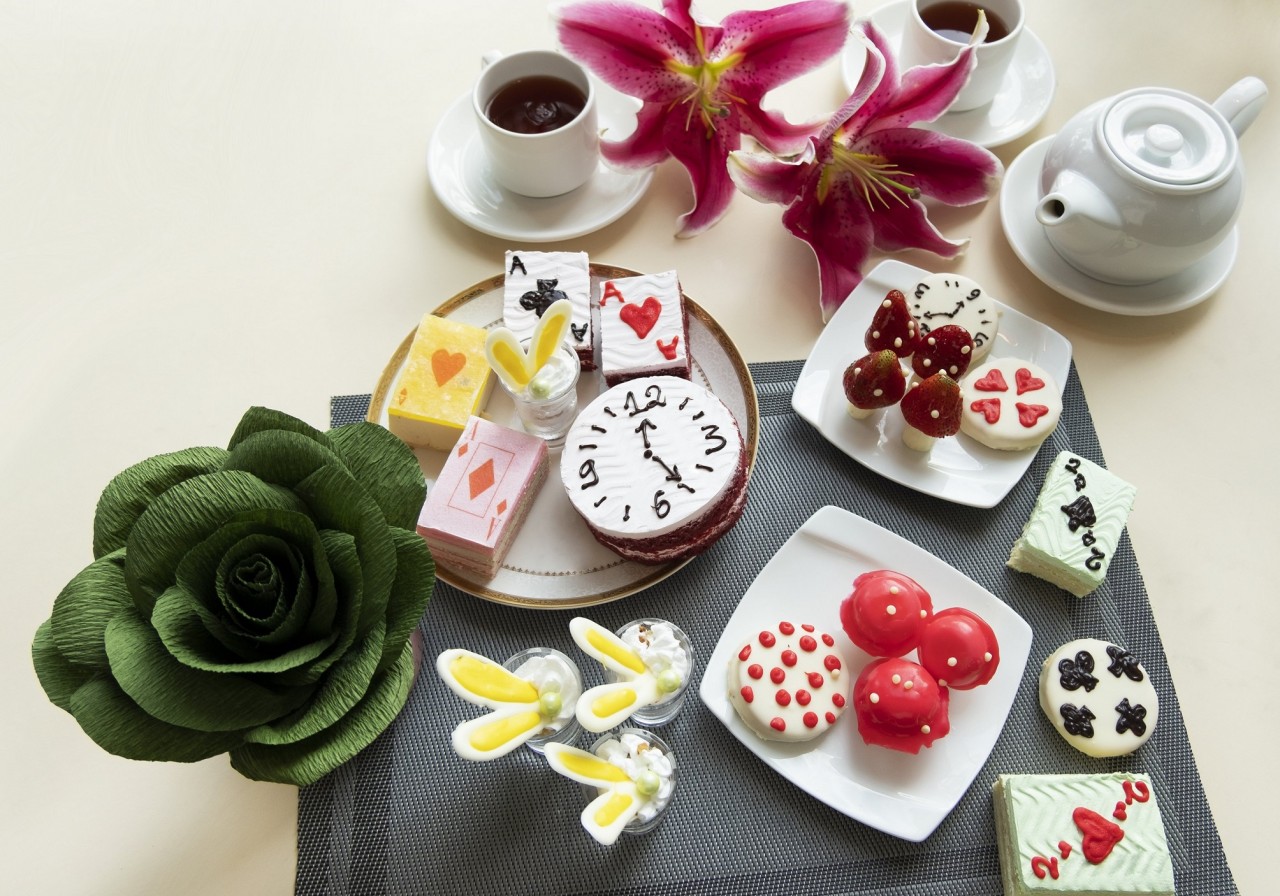 Our photo corner based on the Hatter's tea party will give the setting to capture the best memories, right before you enter The Square Restaurant – now is Queen of Hearts' castle with big red rose and the army of poker cards.
From 6:00 p.m. to 9:00 p.m., feast all you can with our buffet spread featuring fresh seafood, salad, hot dishes, and creative desserts.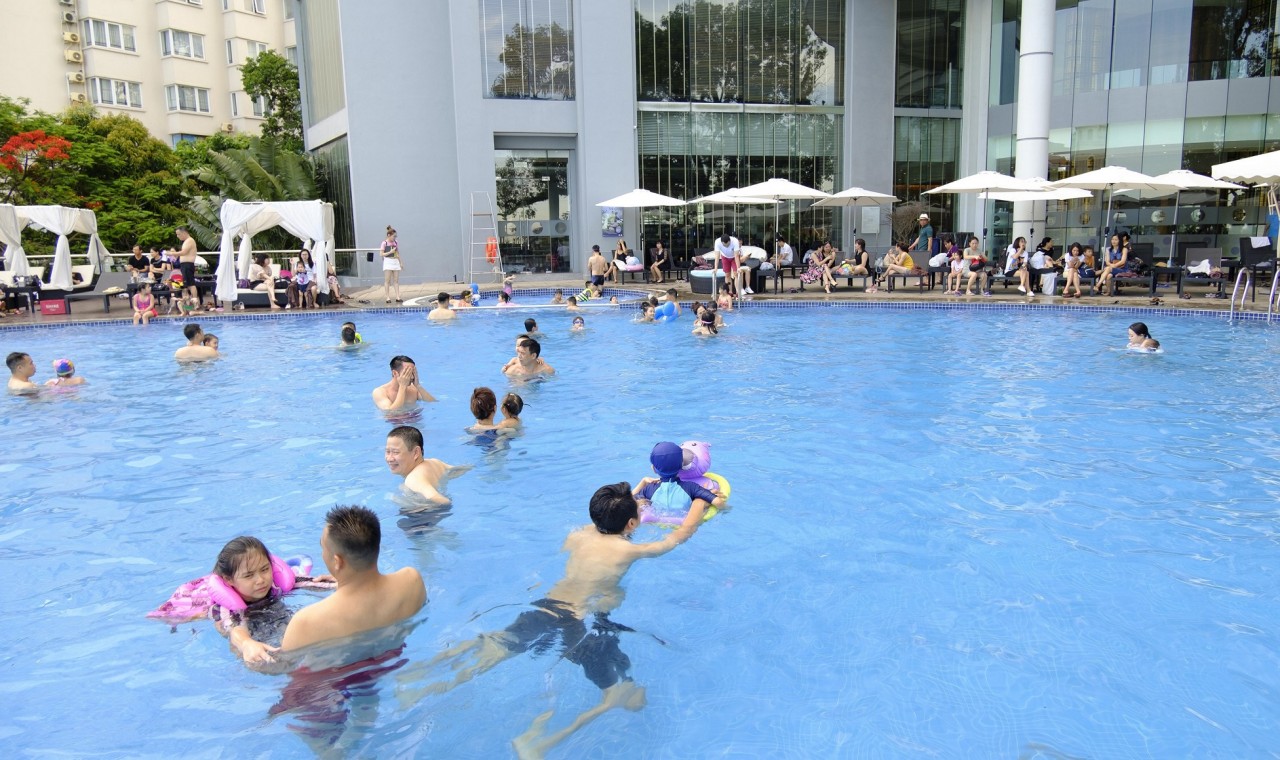 Program
Sunday, 26 July 2020 | 4:00 p.m. – 9:00 p.m.
Novotel Ha Long Bay | 160 Ha Long Road, Bai Chay Ward, Ha Long, Quang Ninh
✔️VND 300,000/person to have fun by the pool from 4:00 p.m. – 6:00 p.m. (inclusive of pool access, games, 01 snack+drink)
✔️VND 599,000/adult | VND 299,000/kid1m-1m3 for buffet only from 6:00 p.m. – 9:00 p.m.
✔️VND 799,000/adult và VND 399,000/kid 1m-1m3 for COMBO of pool+buffet from 4:00 p.m. – 9:00 p.m.
Special offer for COMBO when booking from 3 days in advance
15% off for 2 adults + 2 kids
15% off for couples and Accor Plus members
HOTLINE for reservation: 0886581966
Follow event at : facebook.com/events/199920264688870/
NOVOTEL HA LONG BAY
Located by Bai Chay Beach and Sun World Ha Long Complex, Novotel Ha Long Bay promises the ultimate convenience and thoughtful services for your stay. As the first international four star property in Ha Long, within 1.5 hours from Cat Bi International Airport and 3 hours from Noi Bai International Airport, the hotel offer 225 luxury rooms of your choice. With its floor-to-ceiling windows, Novotel Ha Long Bay boasts a perfect bird's eye view of the heritage.
Media contact
Nguyen Kim Nhu – Assistant Marketing Manager
+84 363116348