As the capital of Vietnam, Hanoi fascinates travel enthusiasts with its enriched history, peaceful lifestyle and a wide variety of gastronomy options. Behind the fancy shopping malls, commercial hotels and restaurants, or "touristy" spots is the city's beauty, hidden deep inside the narrow alleys or unknown neighborhoods, waiting for tourists to explore and uncover. Satori Hang Hanh homestay is one particular gem that visitors should not miss.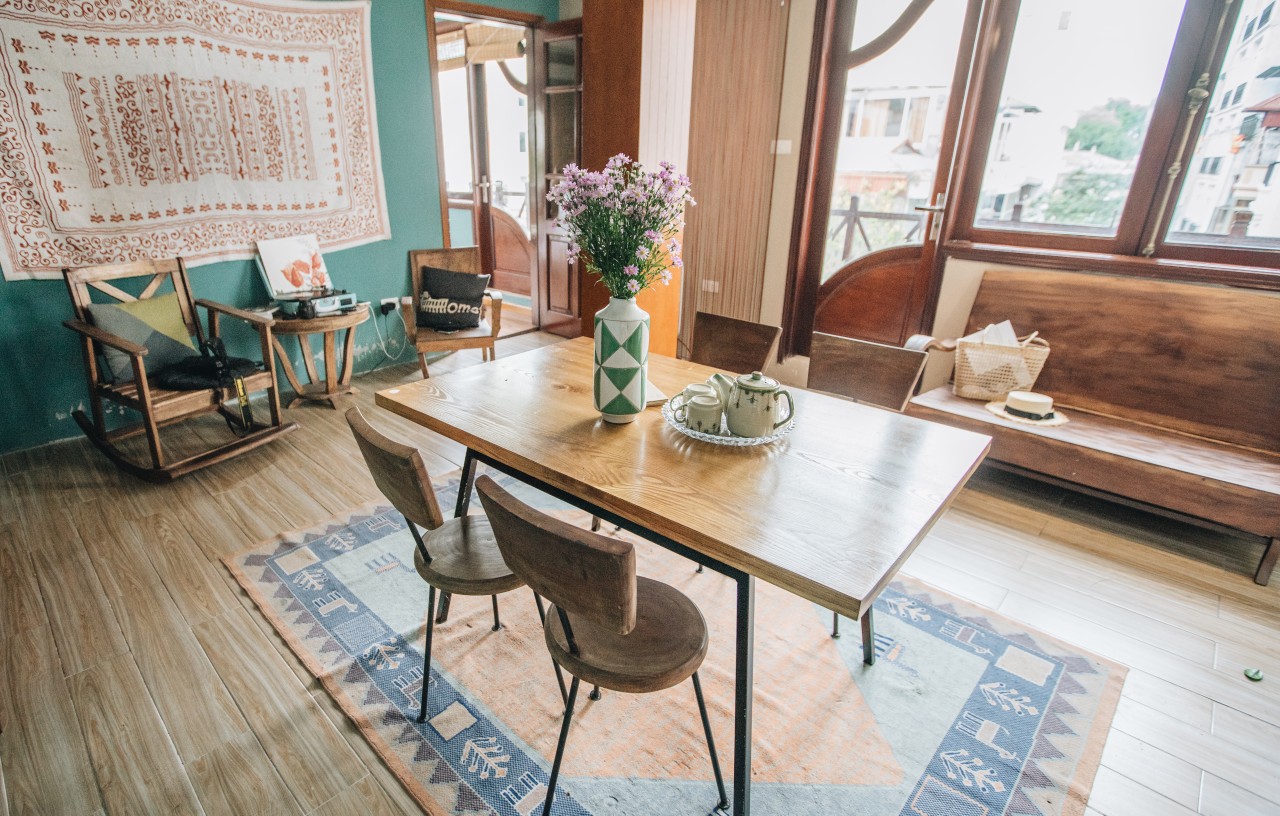 Situated right in the central district of Hanoi, Satori homestay delivers nothing but a perfect hidden place for anyone who is looking for a peaceful state of mind. Surrounded by vintage condominiums and isolated from the bustle and excitement, Satori inherits its serene and tranquil lifestyle from the native Hanoians. From here, tourists can easily access the most significant icons of the city such as St. Cathedral Church, Hoan Kiem Lake and the Old-Quarter area.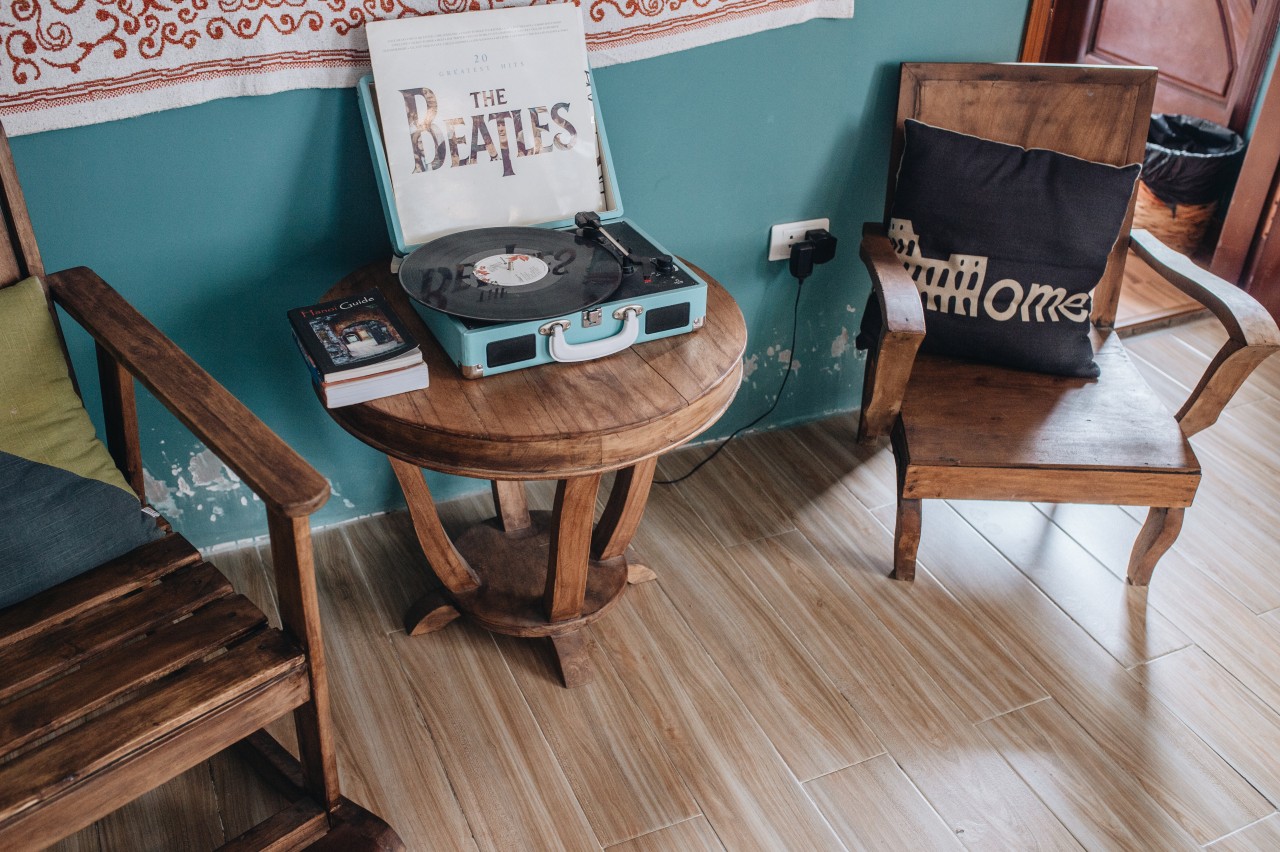 Despite its prime location, Satori remains uniquely rustic and  simple. As a 55m²-one-bedroom accommodation, this is not only a spacious designer flat but also a chamber room leading to the heart of Hanoi, where visitors can experience the quintessence of this 1,000 year old city. Throughout Satori is a vintage style of design with wooden floors and furniture, turquoise walls and classic decoration pieces such as the music box and floral central carpet.  
One of the highlighted features of Satori is it's wide window and accessible balcony, allowing guests to step outside and feel the city from the point of view of a local. If you happen to visit during the fall season, wake up early, bring out a book and enjoy your breakfast on the balcony while immersing yourself in freshness and relaxation. It would be a memorable experience to see Hanoi from the inside, which is different from the common description in any travel handbook.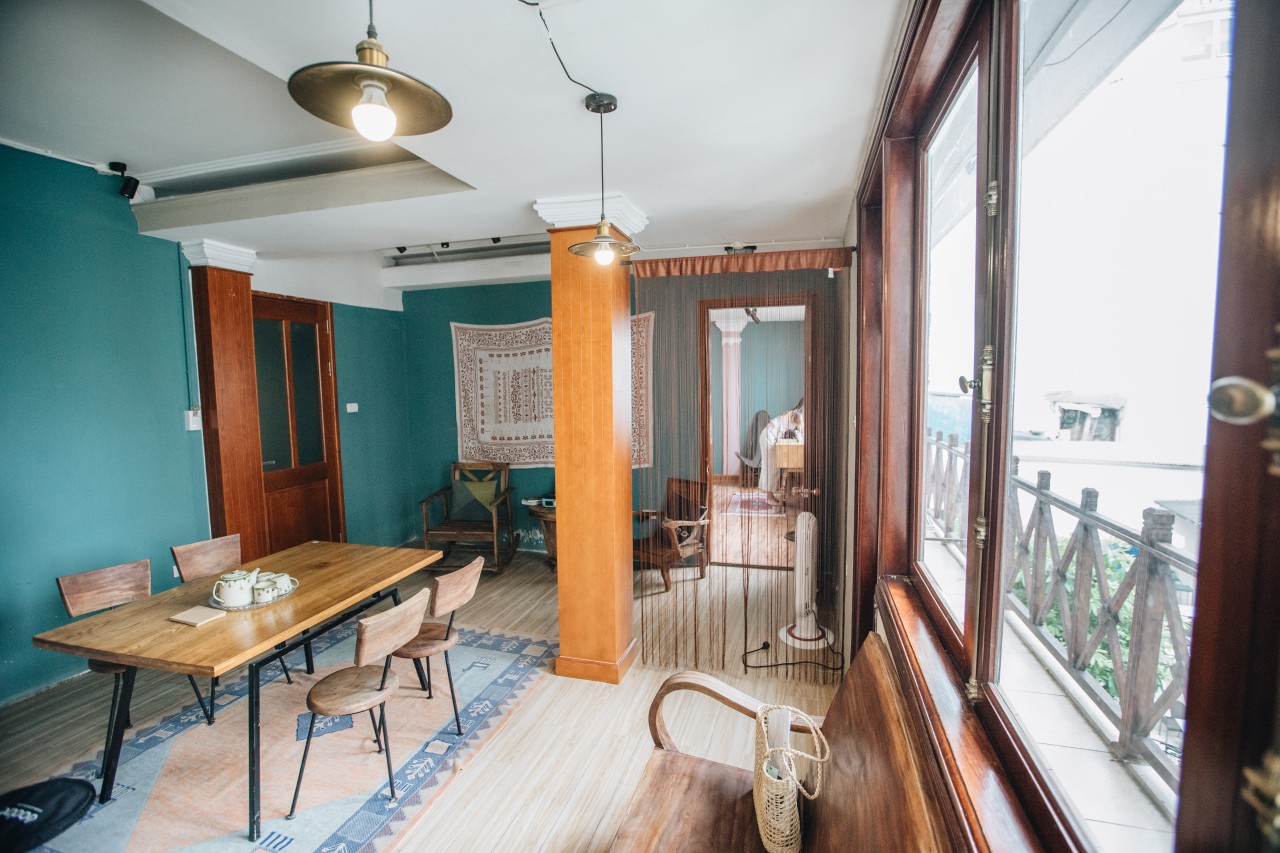 The flat is fully equipped with a complete kitchen, living room, bedroom and bathroom, making it an ideal location for a couple or a family. Guests will find that they're greeted warmly and advised on how to get around the city by Satori's friendly staff and host. Satori homestay also has other locations within Hanoi. Due to the limited capacity, advance booking is strongly recommended.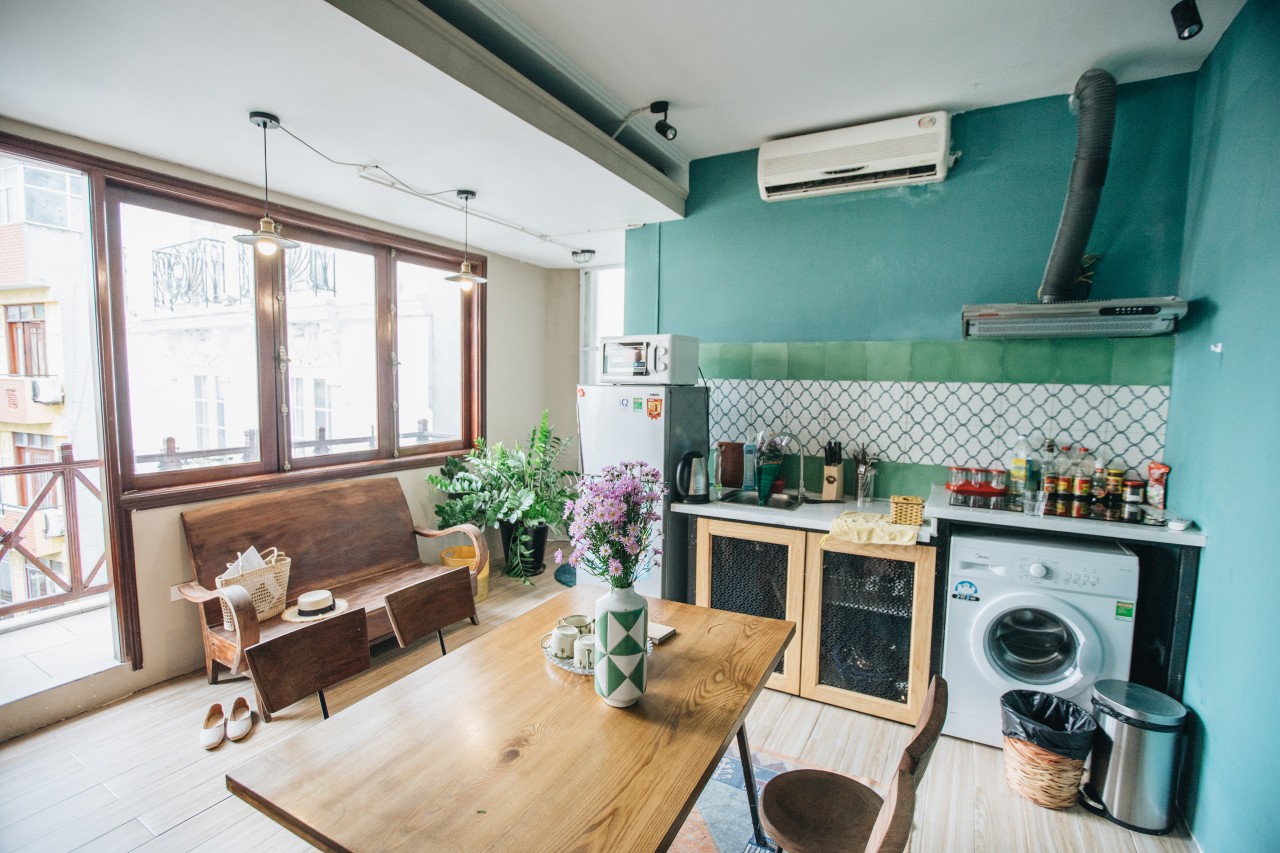 Satori Homestay 
Address: 39D Hang Hanh, Hoan Kiem, Hanoi 
   2F Quang Trung, Hoan Kiem, Hanoi 
Hotline: +84 242 215 8855 
Facebook: www.facebook.com/satorihomestay/