Visitors used to come to Dalat to relax, get away from the bustling city life, enjoy the beautiful landscape, the cool fresh air and the ripe berry gardens. For the past 2 years, the new Datanla High Rope Course play area has attracted a lot of young people and foreigners with their fun and challenging games.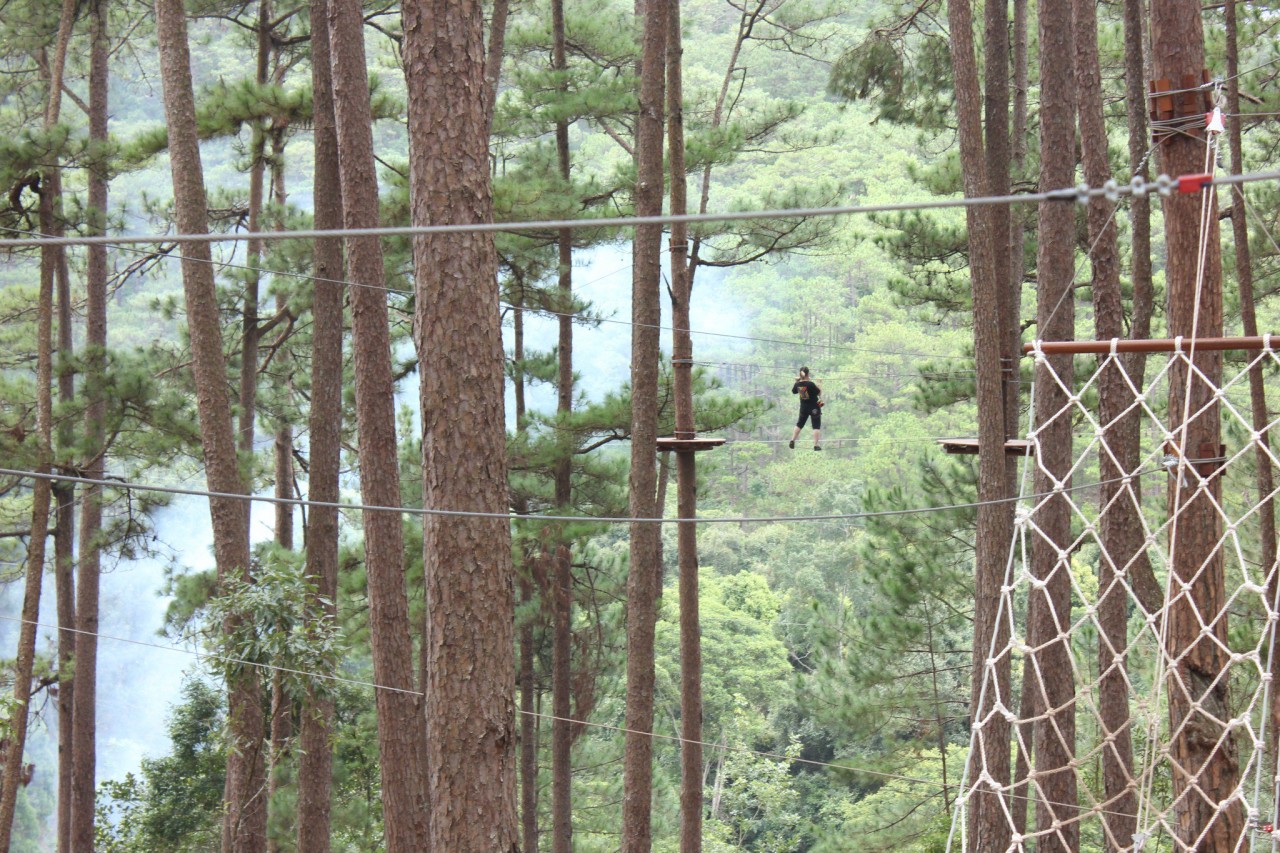 The Datanla High Rope Course was launched in 2016, with the area quickly becoming a popular destination among young people. Coming here, visitors are challenged by the adventurous games while having their teamwork tested in order to accomplish goals together. 
Located on the serpentine Prenn pass, near Datanla waterfall, the Datanla High Rope course is only 5km away from the city centre. With 6 rounds of difficulty and more than 80 challenges at two levels: High Journey (10-20m) and Low Journey (~1m), participants are challenged both mentally and physically to train their health and will.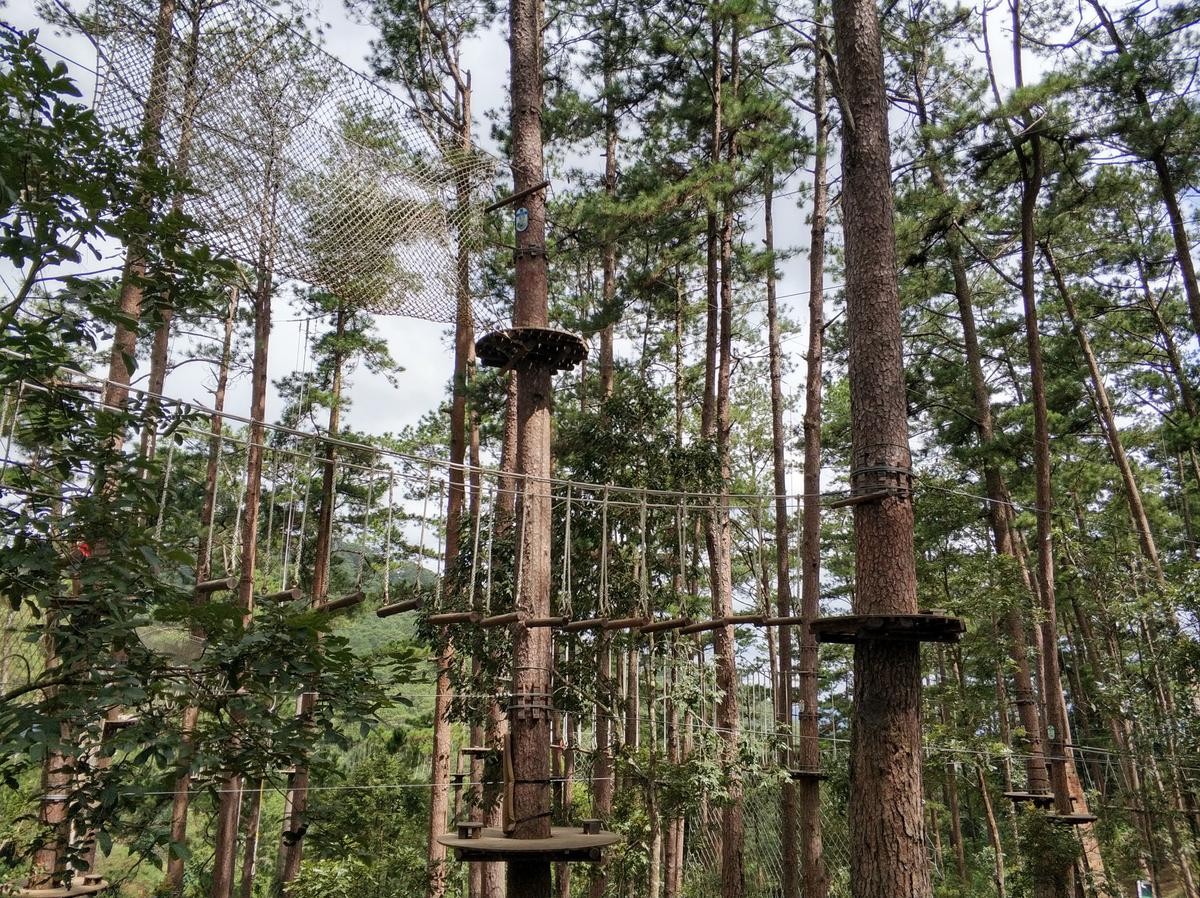 Players have the right to decide whether to continue conquering themselves in more difficult challenges or choose to stop. Not many people can conquer the Black level – the most difficult one which requires a lot of physical strength.  
Although you will be equipped with specialized safety equipment to ensure 100% safety, the mental fear of the height and the game design still make you flinch. The Zipline games will test your fear of height but once getting over it, you will find this part the most enjoyable as you will be flying through the trees, the sky and looking down at the landscape below. On the other hand, the rope games will definitely test your physical strength and will-power.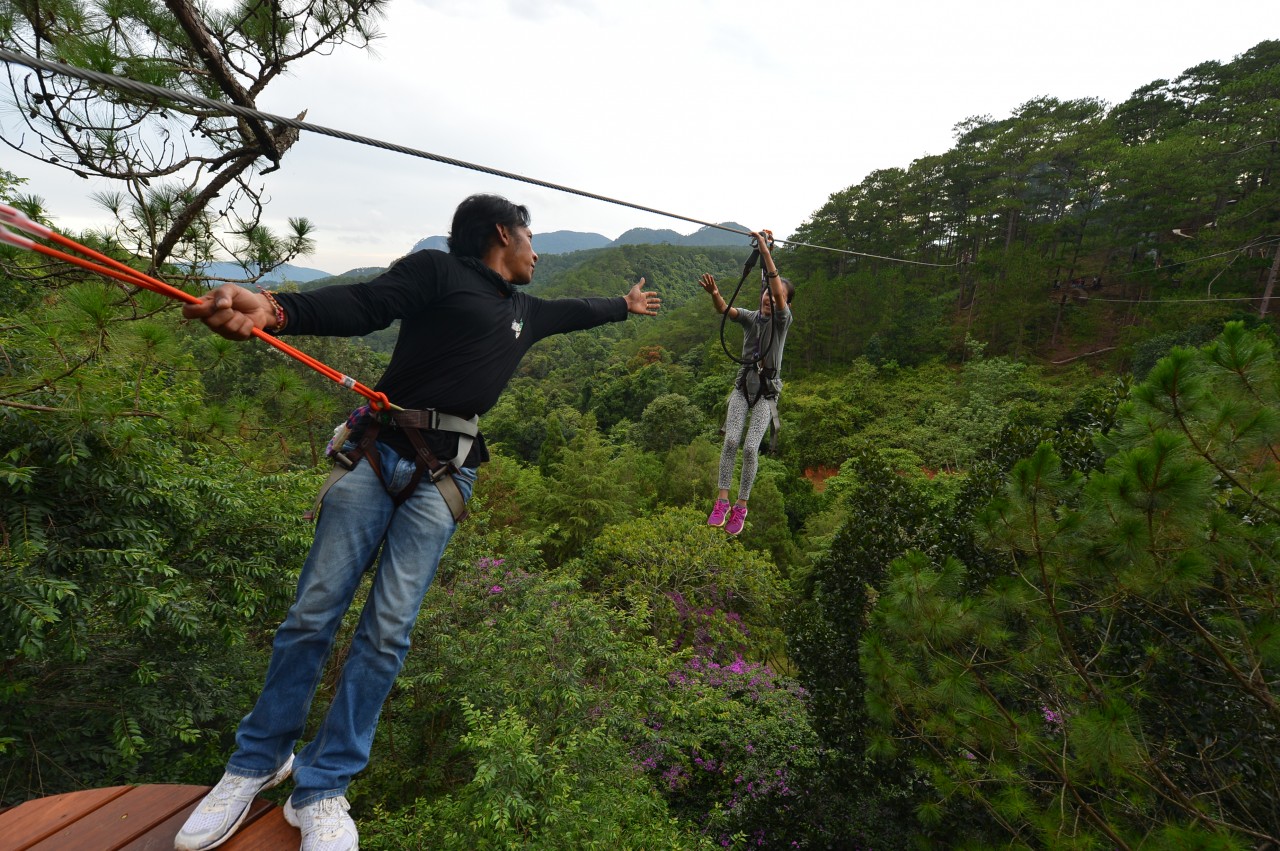 Completing the journey, visitors will be leaving with big smiles, feeling proud of themselves, with fun and unforgettable memories shared with their friends and families. Give it a try, it will take only 2-3 hours and guarantees great fun and challenges that you should not miss.