Located at the astounding Kem Beach, Premier Residences Phu Quoc Emerald Bay is the perfect resort for families, couples and groups of friends who are looking for excitement and creativity. At this resort, guests can truly "Live In Style" – from staying at a diverse system of youthful & modern designed accommodations, to lifting spirits with astonishing recreational activities and especially indulging into the delightful culinary experiences that are imbued with the essence of the "emerald island" from dawn until the night falls.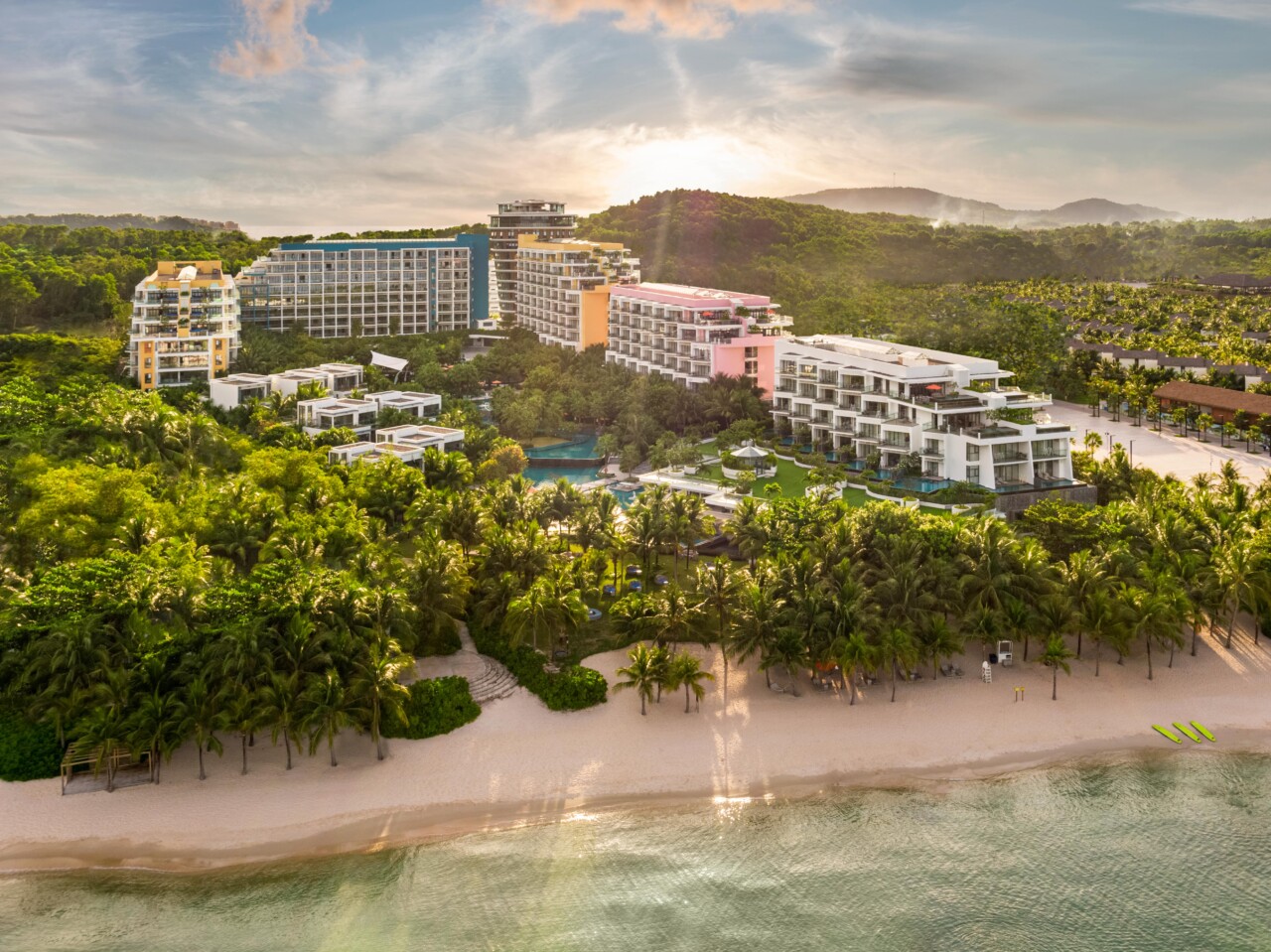 Diverse breakfast to kick off a new day
The trend of "Eating with Purposes" has become the new standard at the restaurants and bars of Premier Residences Phu Quoc Emerald Bay. Guests can kick-start an energetic morning with the breakfast buffet at the lively and colorful Mercato restaurant. With a myriad of breakfast options, ranging from traditional Vietnamese dishes to English or American-style breakfasts, this place promises to cater to every diverse taste and preference of the diners.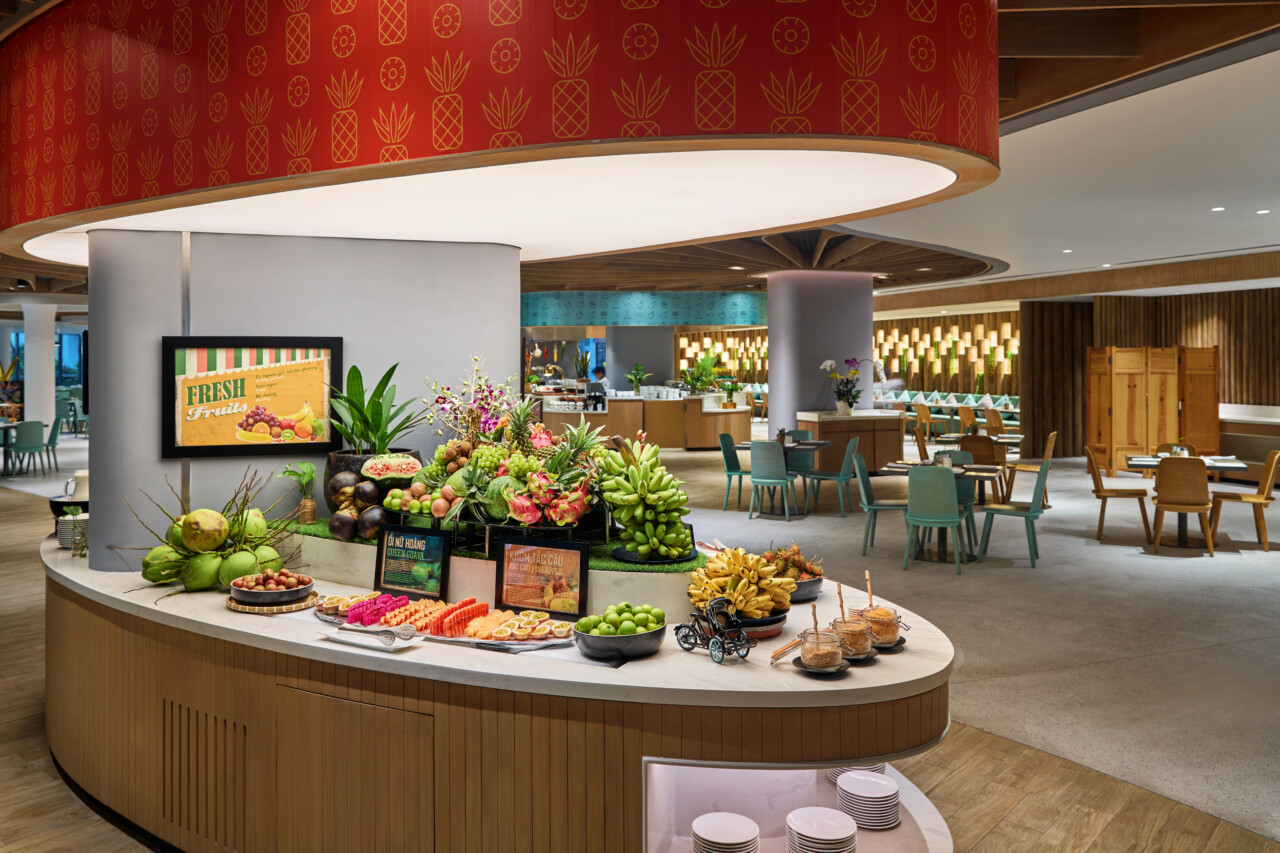 At Mercato restaurant, Dads can enjoy crispy slices of freshly toasted bread with a fragrant cup of coffee, while Moms can enjoy fresh salads and fruits to maintain their shape during the vacation. Moreover, little angels will be delighted by the heavenly selection of pastries and cereals. Additionally, the Kids Corner area is specially designed for parents with young children. The little ones can enjoy their breakfast while having fun, allowing parents to relax and enjoy their own meal with peace of mind.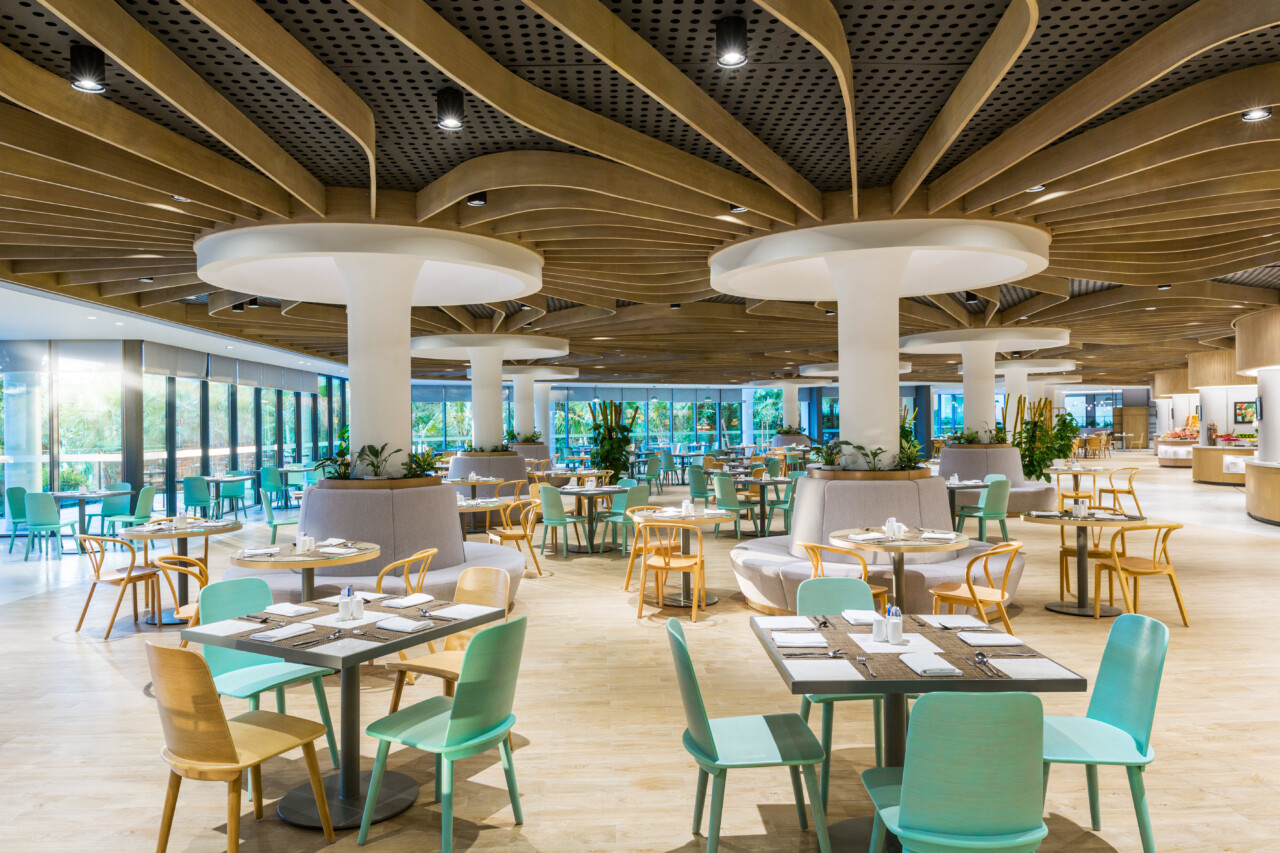 Exceptional culinary experiences for lunch
In contrast to the colorful Mercato restaurant, the Clubhouse restaurant with minimalist concept located next to the main swimming pool offers impressive options for lunch, providing unique dining experiences for guests. For travelers seeking intimate culinary experiences during their vacation, the two newly introduced set menus at the resort are perfectly suited. "The Essence of Vietnam" set menu is designed in alignment with the local cuisine through traditional dishes in family meals that have been innovatively and creatively crafted by our talented chefs using their own special recipes. Meanwhile, "The Taste of Phu Quoc" set menu will take diners on a voyage to explore Phu Quoc, experiencing the island's flavors through a combination of eight dishes that showcase the specialties from both the forest and the sea. Each dish has been prepared with distinctive techniques to bring out its distinct qualities.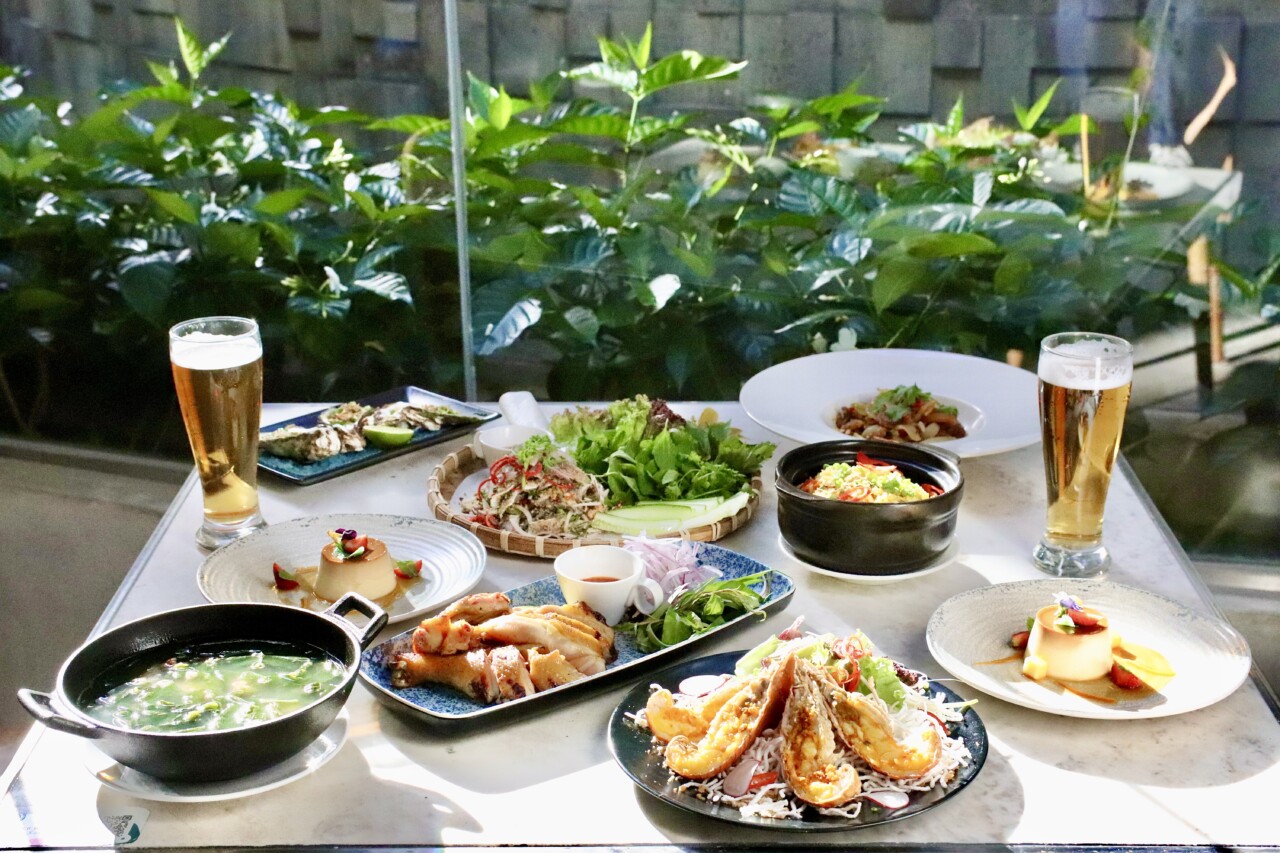 Not limited to Vietnamese or Asian cuisine, the highlights of the menu at the Clubhouse restaurant are the dishes incorporated of European culinary flavors combined with local ingredients. This July, our chefs offer two exclusive dishes, which are visually stunning and explosively tasty, including "Slow cooked cod fish with Vietnamese tea & black caviar" and "Charcoal grilled Iberico pork jowl with forest mushroom sauce". Both dishes promise to deliver excellent flavor experiences that discerning food enthusiasts cannot afford to miss.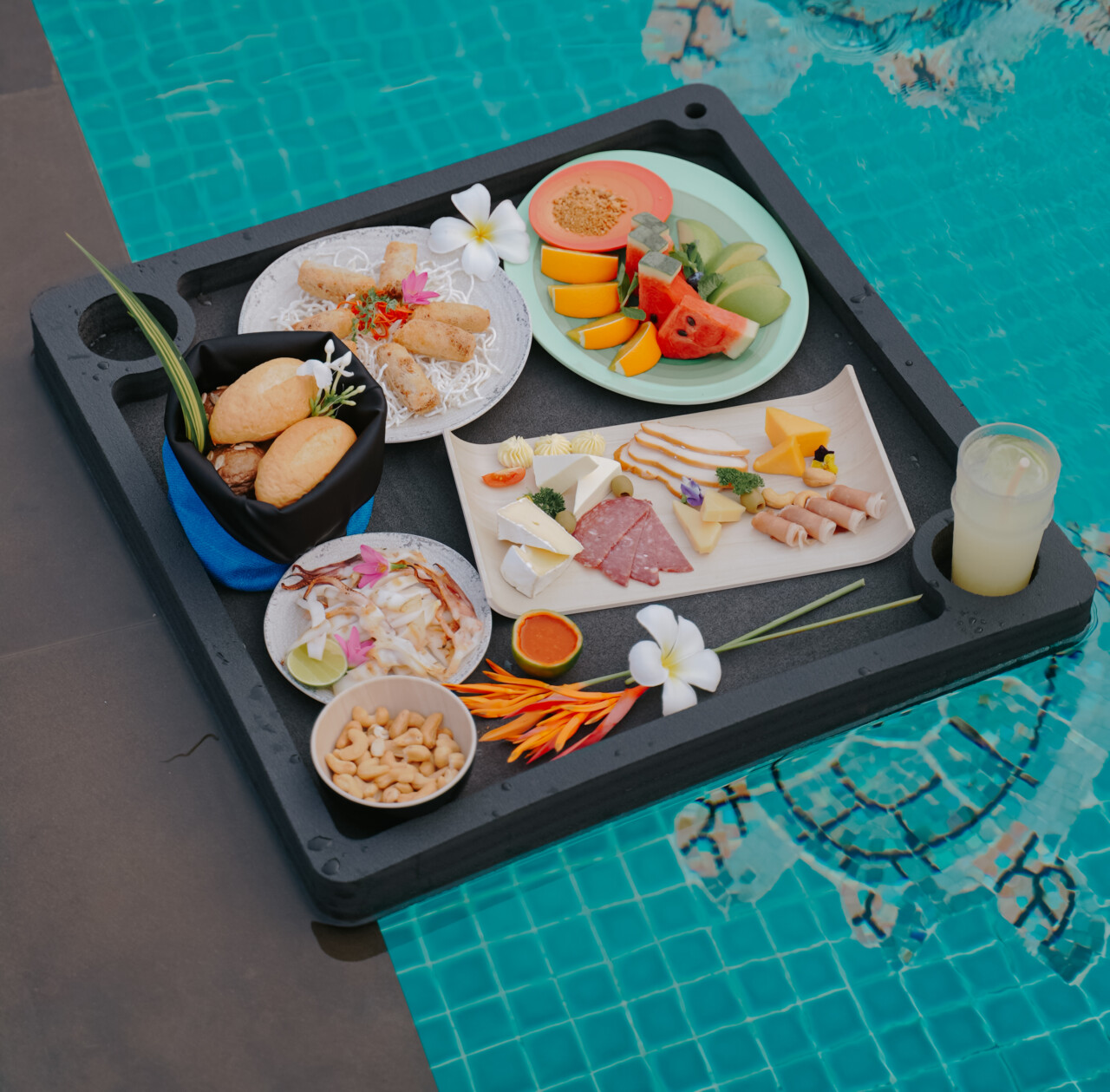 Enticing seafood buffet & hot pot combo for dinner
Enjoying seafood is one of the experiences that all visitors love to try it out every time they come to Phu Quoc. Every Saturday, guests staying at Premier Residences Phu Quoc Emerald Bay will have the opportunity to participate in a spectacular seafood feast at the Clubhouse restaurant. With a variety of fresh and local seafood ingredients, perfectly cooked by our team of talented chefs at the resort, the Saturday Buffet BBQ will bring bursting-with-flavor dishes to our lovely diners.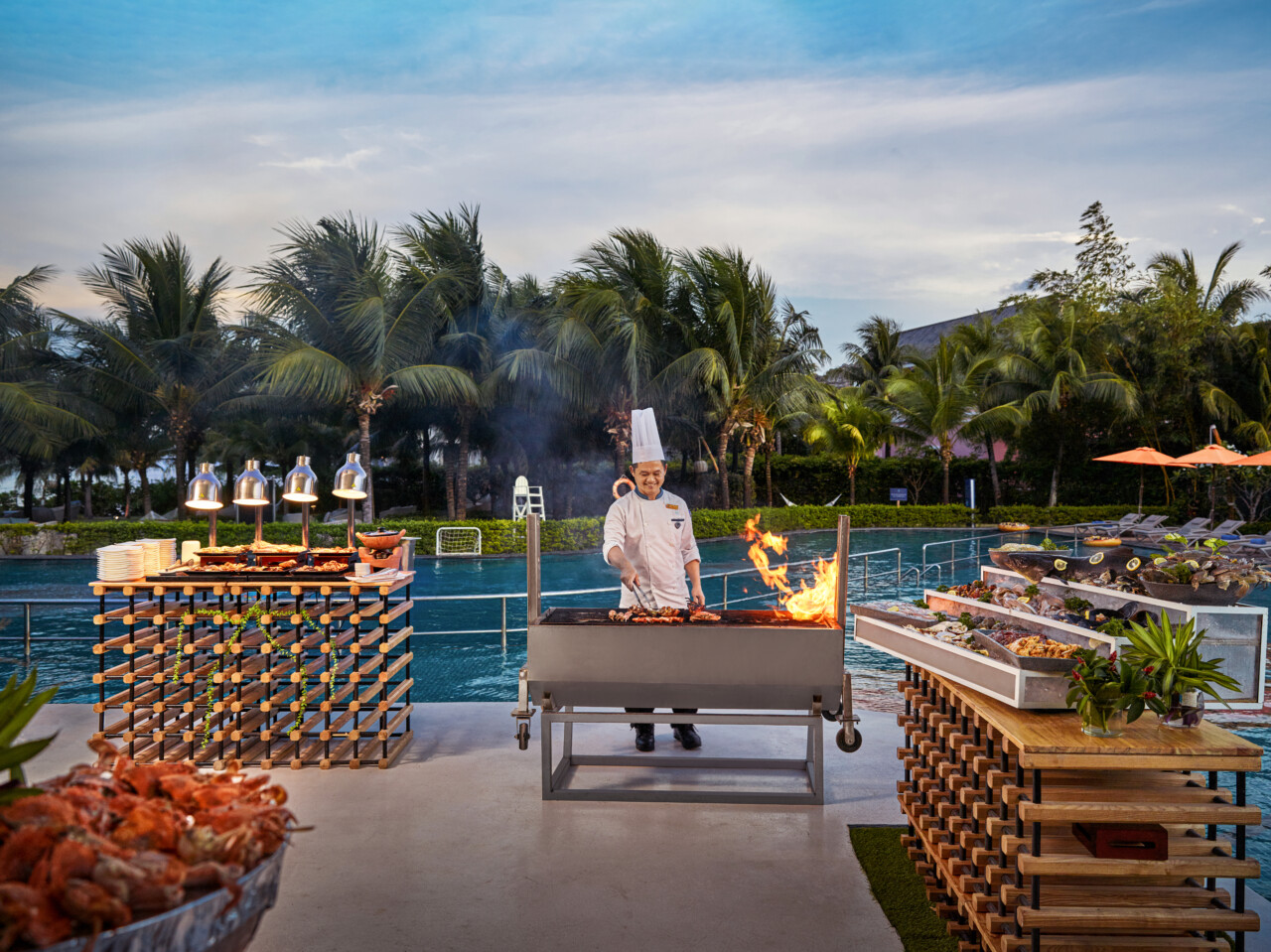 Served every Friday in a "Mix and Match" style, with just two simple steps, guests and their loved ones can enjoy a hot pot with a delicious and rich broth, complemented by the freshness from various types of meat, local seafood and vegetables. With two signature broths infused with the essence of Asian cuisine: Thai sour and spicy flavor and Korean kimchi flavor, the hotpot combo at Clubhouse restaurant is the consummate choice for guests who wish to enjoy a cozy meal with beloved ones during their stylish vacation at Premier Residences Phu Quoc.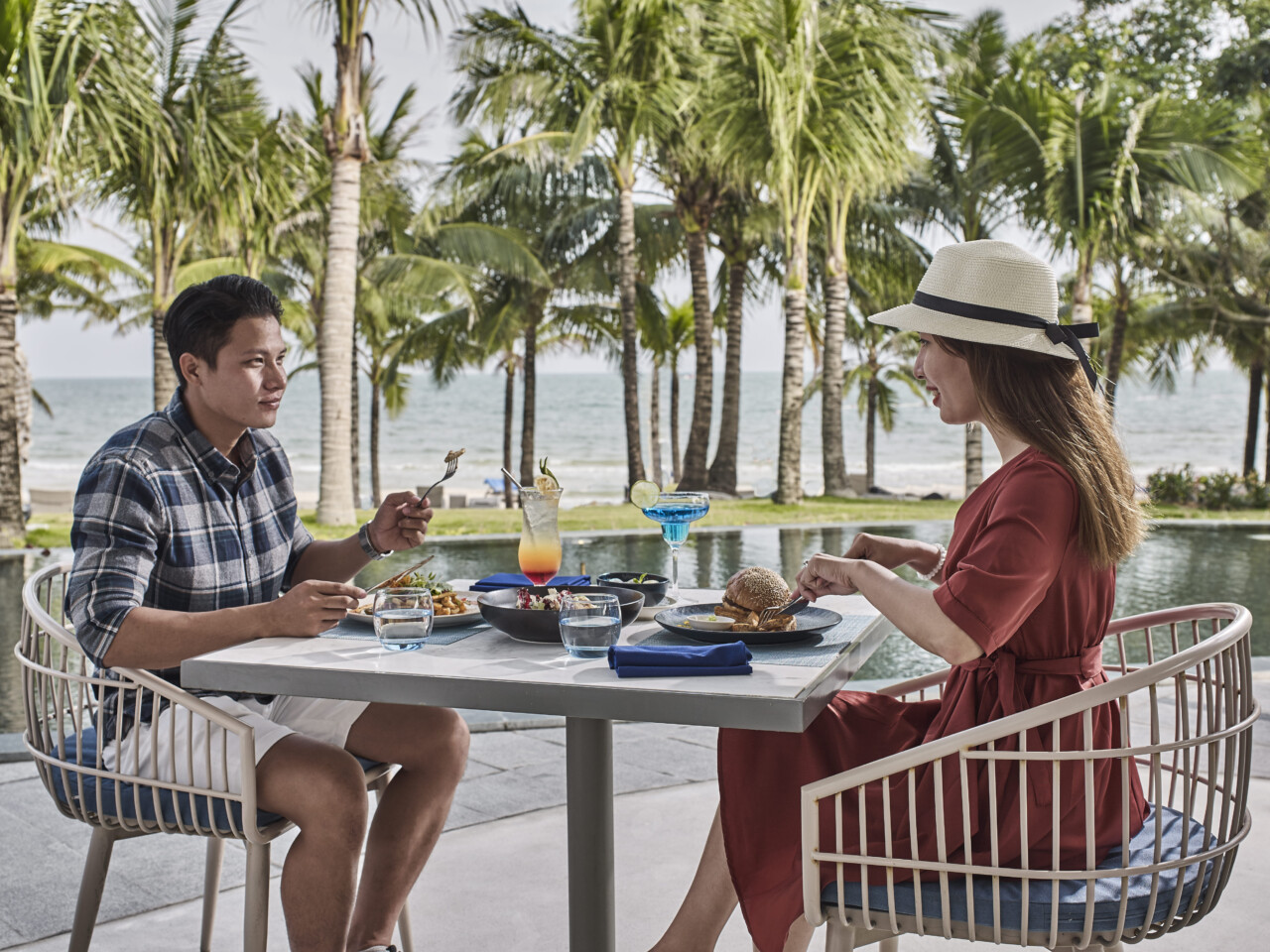 Playful culinary experiences
The Pool Bar area at Premier Residences Phu Quoc Emerald Bay is the perfect place for guests to enjoy a passionate tropical cocktail while immersing themselves in the cool, refreshing water of  the main swimming pool. Here, guests can indulge in the artful creations of talented bartenders, under the radiant golden sun of summer; then be treated to the delightful sounds of crushed ice inside the shakers as well as listen to the exciting stories behind each type of drink. Not only that, floating beer mattresses, floating trays for snacks and drinks, and colorful cocktail buckets are also awaiting guests to explore and enjoy.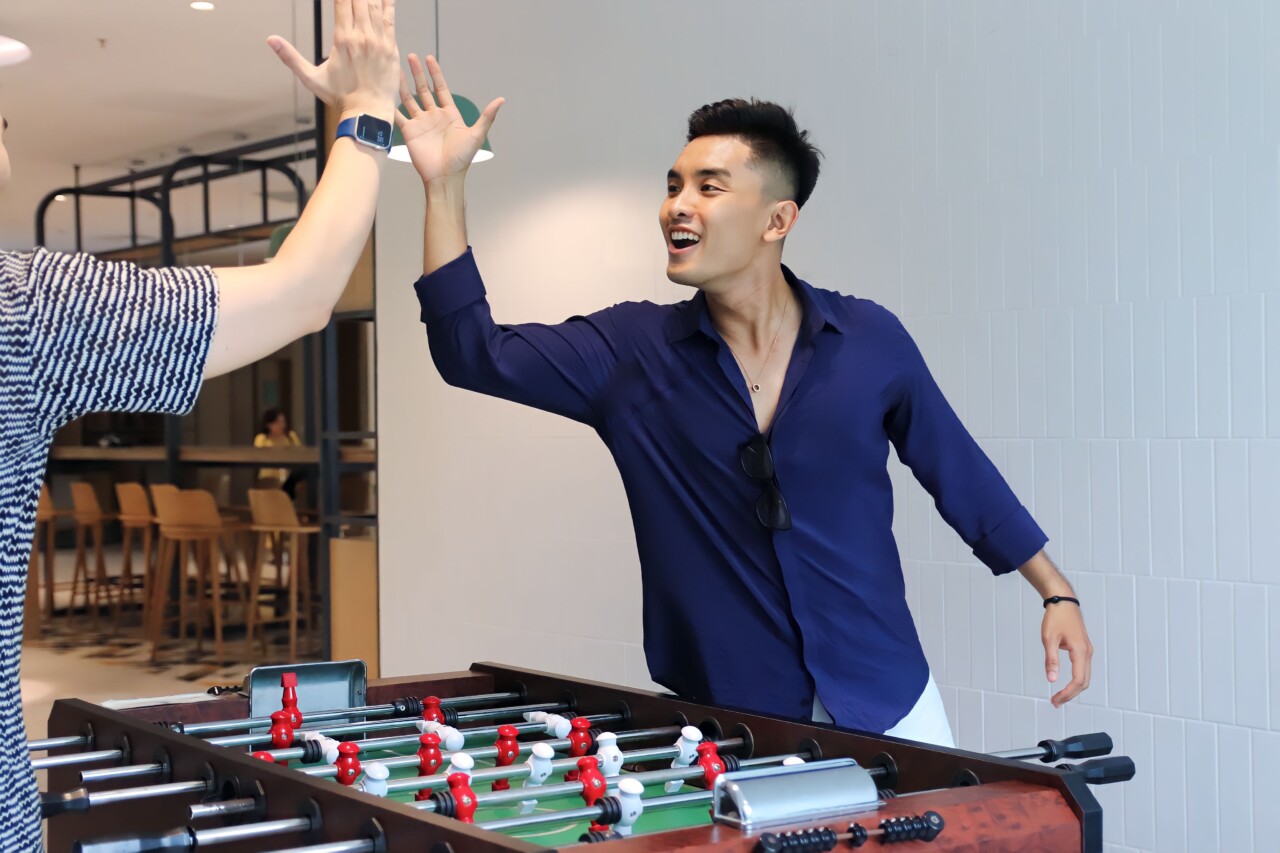 In addition, the Playground area at Premier Residences Phu Quoc Emerald Bay is the epitome of the resort's "Live In Style" spirit. This is a social hub where people can connect with each other through games such as table tennis, foosball, billiards, or classic video games. It is also a relaxed setting for families, couples, or groups of friends to enjoy their favorite drinks while indulging in delicious snacks and waiting for check-in or check-out. Photo enthusiasts will not want to miss the impressive graffiti artwork adorning the walls in this area. Lounging on comfortable cushioned chairs, sipping a refreshing mojito, savoring the aroma of freshly popped popcorn, and engaging in games with loved ones, guests will create cherished memories during their vacation.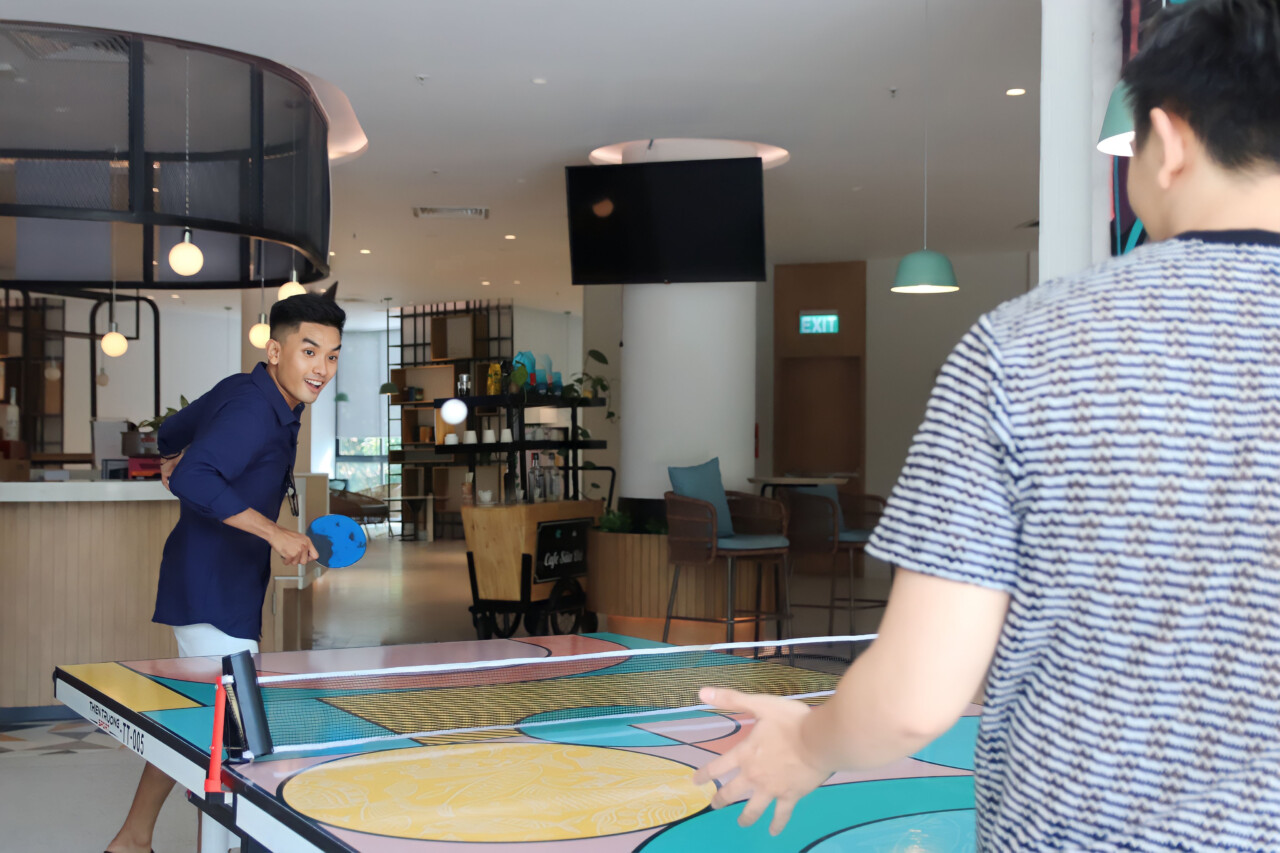 Contact information:
Premier Residences Phu Quoc Emerald Bay Managed by Accor
Address: Khem Beach, An Thoi Ward, Phu Quoc city, Kien Giang province
Phone number: (+84) 297 3927 777
Email: [email protected]