Ho Chi Minh City has a reputation for being a tourist hotspot, make sure you don't leave here without checking out its attractions and visiting its wonderful golfing destinations, too.
Ho Chi Minh City has a reputation for being a tourist hotspot. In 2019, Ho Chi Minh City was Vietnam's most visited city, welcoming over 8.2 million tourists. The city beat both Ha Long and Hanoi by over 2 million visits. This isn't surprising, as the city is flush with attractions like the Thiên Hau Temple and Reunification Palace. It also boasts great food such as Pho and Banh xeo and is home to hospitable locals. It even has some beautiful golf courses for enthusiasts like you! This bustling city is somewhat of a gateway to the rest of the country as well.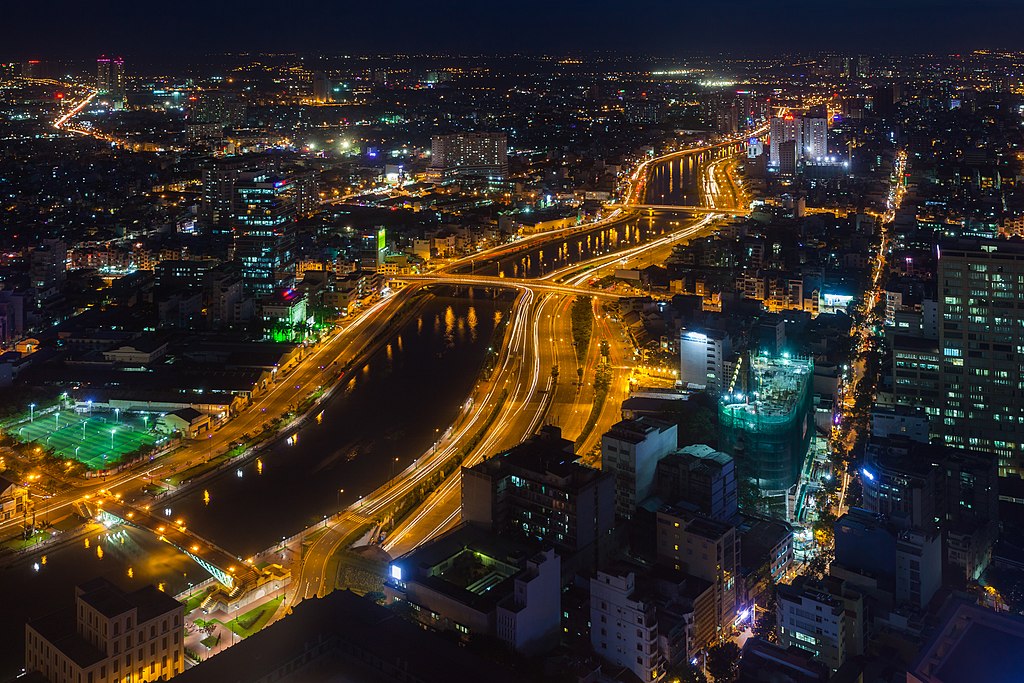 An ExpatBets guide to Vietnam details how Ho Chi Minh City is a popular take-off point for tourists who are traveling to other parts of the country thanks to the expansive and ever-expanding Vietnamese railway system. It runs along the coast of Ho Chi Minh City and connects it to My Tho, the country's southernmost city, and to the rest of Vietnam – all the way to the northernmost province of Lao Cai. It also makes getting around the country easy and convenient. That said, make sure you don't leave Ho Chi Minh City without checking out its attractions. Don't forget to visit the four golfing destinations below, too:
Vietnam Golf and Country Club, Long Thanh My
Long Thanh My is one of Vietnam's quietest wards and is home to the two-course Vietnam Golf and Country Club. It's arguably the country's premier golf club, with two world-class courses and great services. Its West Course, designed by Taiwanese architect Chen King Shih, features softly contoured Bermuda TifEagle greens for delicate putting. The East Course, designed by former pro, Lee Trevino, features well-positioned bunkers and water hazards.
When you're done playing, pay the Ao Dai Museum a visit for a unique history lesson about Vietnam's national dresses.
Song Be Golf Resort, Lai Thieu
Lai Thieu, Ho Chi Minh City's ceramics center, boasts Vietnam's first International Standard Championship Golf Course: the Song Be Golf Resort. It has three 9-hole courses — Lotus, Palm, and Desert Course — that are all beautifully landscaped and marked by lakes, bush reserves, and lush greenery. Each is also unique, with challenges that'll make every round enjoyable.
After your round of golf, make a beeline for either the traditional local markets for some souvenir shopping or Lai Thieu's bountiful fruit gardens.
Léman Golf Club Residences, Cu Chi
The Schmidt Curley-designed Léman Golf Club Residences is Cu Chi District's golf haven. At 7688 yards spread over 18 holes, Léman is one of Asia's longest courses, and arguably Ho Chi Minh's most gorgeous. It uses the original scenery of the dreamy Thay Cai River and features 39 lakes.
While you're in the area, check out the world-famous Cu Chi tunnels — an intricate, 250-mile network of underground trenches manually dug by the Vietcong. These are manifestations of Vietnamese ingenuity and resolve, and visiting them will give you greater insight into the Vietnam War.
West Lakes Golf Club And Villas, Long An
One of Long An's attractions is the 27-hole West Lakes Golf Club And Villas, which is symbolically set in the midst of a green paddy field. Designed by Thomson Perrett company, West Lakes is 7100 yards long, with nearly every hole marked by fairways and by either a scenic lake or a cleverly placed bunker (or sometimes, both).
To make the most of your trip to Long An, make sure to visit Binh Ta Vestiges, a temple that houses remnants of the Oc Eo-Phu Nam culture, and Ton Thanh Pagoda, a pagoda built in 1808.
Long Thanh Golf Club
If you're looking for great views while you golf, there's no better place to visit than the Long Thanh Golf Club. Built on a high plateau north of Ho Chi Minh, the 36-hole course overlooks both the city and the Vietnamese countryside.
Long Thanh is also the best place to visit for golfers that are looking for more of a challenge. Of its 36 holes, half was designed specifically for professional golfers. For this reason, Long Thanh is popular among amateurs and pros alike.
Tan Son Nhat Golf Club
Just a stone's throw away from the Tan Son Nhat Airport is one of the most famous golf courses in Ho Chi Minh: the Tan Son Nhat Golf Club. Tan Son Nhat location makes it easy to access, and the course is also open every day of the week. The 36-hole course spans 156 hectares and boasts fantastic views of the Ho Chi Minh skyline.
One of its main selling points is its clubhouse. Tan Son Nhat's clubhouse is so expansive that it can accommodate up to 5000 guests at once. Be sure to check out the onsite restaurants, which serve Vietnamese, Japanese, Korean, and Western cuisine.
When it comes to golf, the city of Ho Chi Minh has a lot of fantastic offerings. And when you leave the course, there's still a lot to see, from museums to markets to historic landmarks.