Mövenpick Resort Waverly Phu Quoc was recently added to the list of the top 1% of hotels in the world with the best service, as well as the top 25 best resorts in Vietnam. Customers who have stayed here vote fairly on the respected travel and resort review platform TripAdvisor.
On May 12, TripAdvisor, the world's largest travel platform with more than 60 million members, announced the list of hotel and tourism businesses honored with the Travellers' Choice 2022 award. This is an award organized annually by TripAdvisor to honor resorts, attractions and restaurants with outstanding service quality based on reviews from real customers. According to the annual practice, the TripAdvisor platform will honor the top 10% of businesses with the Traveler's Choice award, and selected the top 1% of businesses recognized as "World's Best Service", based on the number of points and votes with the "Best of The Best" award.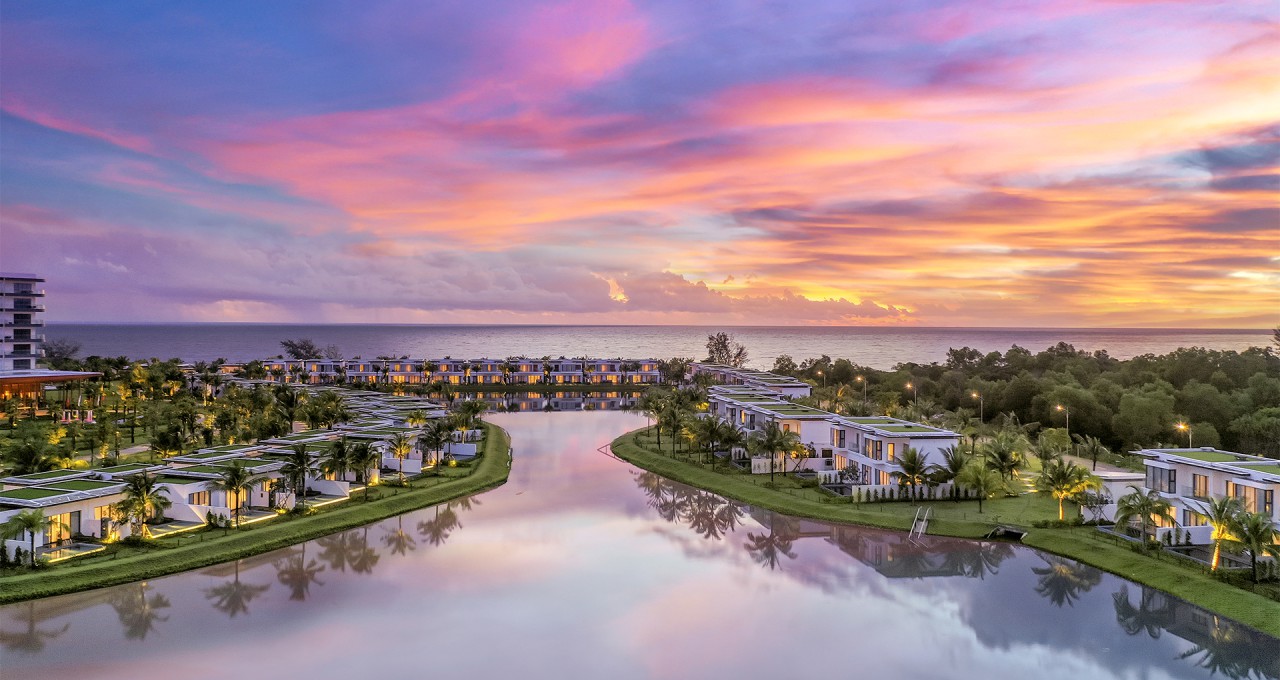 Mövenpick Resort Waverly Phu Quoc is proud to have received "a double award" in the list of 25 best hotels in Vietnam and Best of the Best, including 1% of hotels with the highest number of votes worldwide, named by TripAdvisor this season. For the past three years, it has always been chosen as the top resort destination for tourists ranging from families, couples, groups of young people, businesses, and domestic and foreign travel agencies.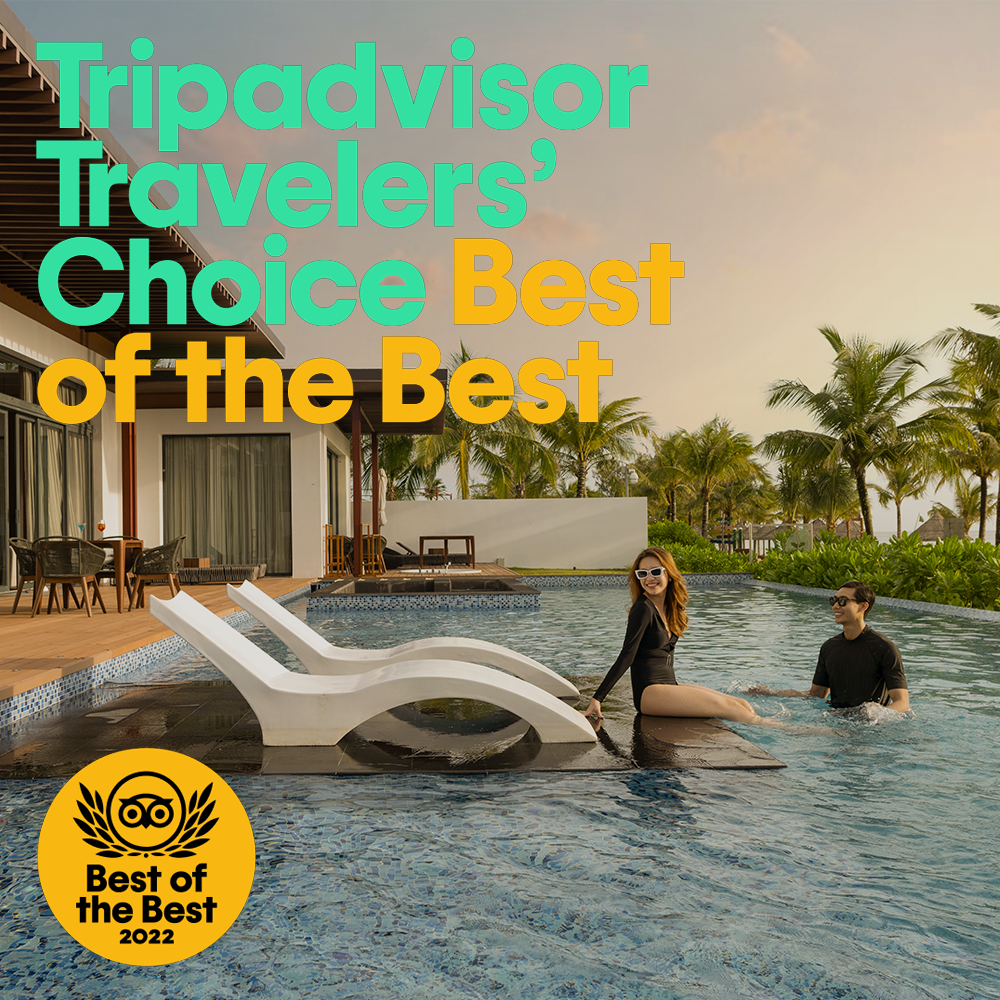 It is located outside the flow of the hustle and bustle of life, possessing a poetic and peaceful beauty nestled on a 2.5 km stretch of golden sand and turquoise water, Mövenpick Resort Waverly Phu Quoc is a great place to relax, enjoy life and immerse in the enchanting beauty of the brilliant sunset. Private, airy resort space with modern architecture with ocean imprints creates a feeling of closeness to nature, lightness, and relaxation is the highlight in the design of more than 700 hotel rooms, resort apartments, and villas with separate swimming pools of Mövenpick Phu Quoc.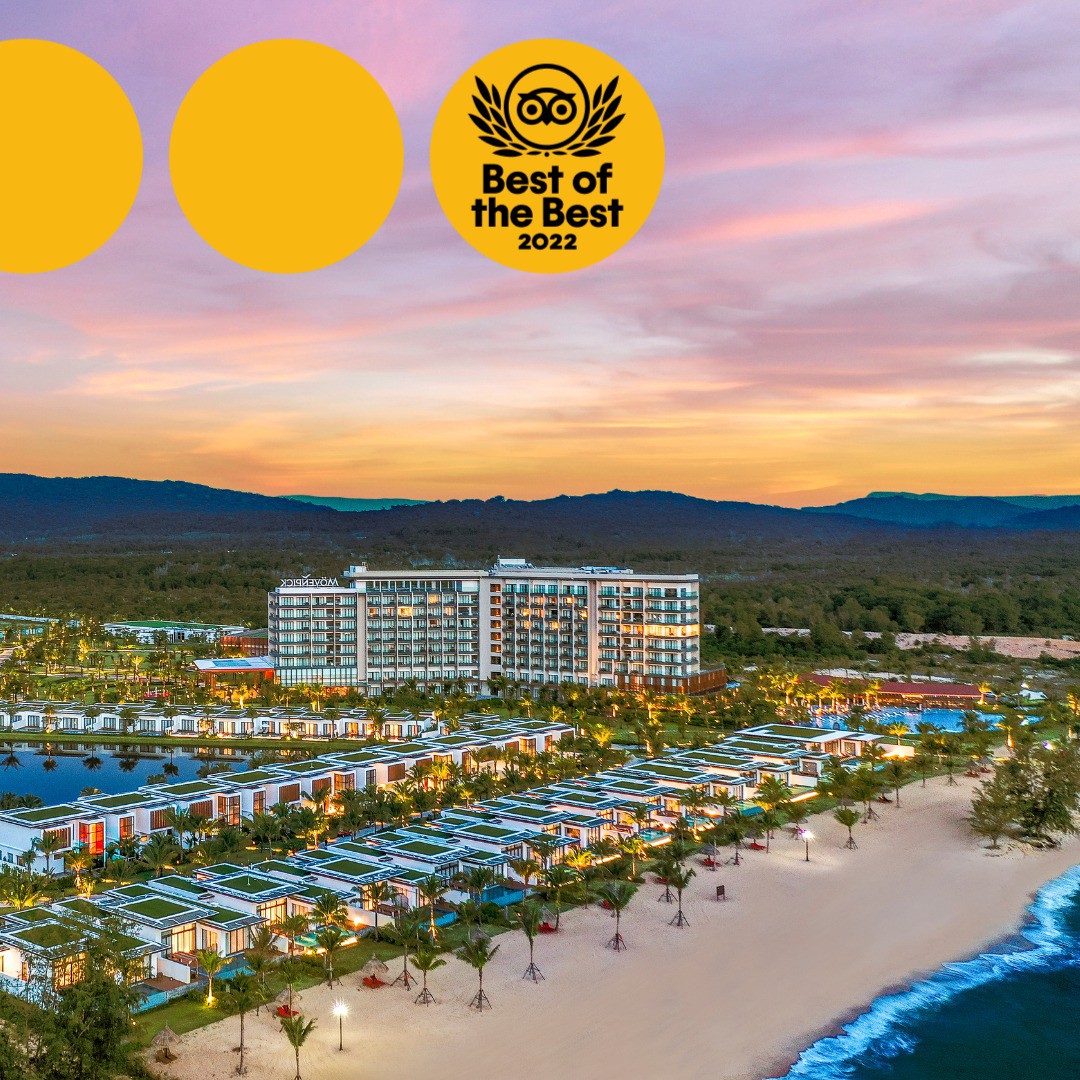 With the mission of "We make moments" – the resort always appreciates the experiences of each visitor when visiting the Pearl Island. This is not only reflected in the meticulousness in room amenities and services worthy of the sophisticated and high-class Swiss brand, but also, the delicious and colorful culinary menus at the resort's restaurant systems also leave an impression on each dinner who visit the restaurants here. It can be a culinary tour of five continents with talented chefs at The Islander restaurant, or a taste feast with fresh seafood and traditional flavors from the Vietnamese kitchen at Lang Chai restaurant, or be more elegant like enjoying afternoon tea in the light and relaxed atmosphere of the Waverly Lounge, or vibrant with Chocolate Hour every afternoon to radiate the Swiss quintessence of the original brand. All are wholeheartedly cared for by the chefs at the resort with the desire to create a journey where visitors find and discover exotic yet familiar things for their long trips.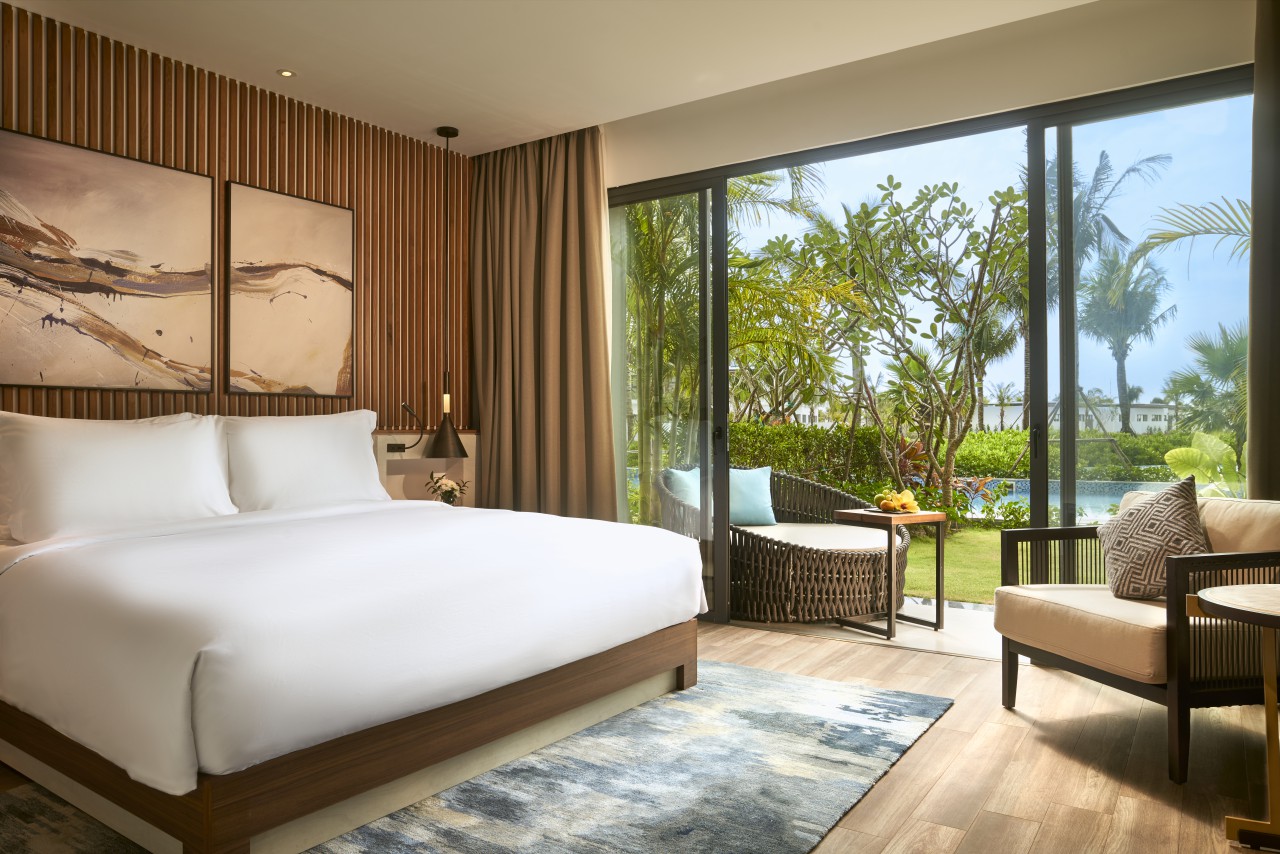 Moreover, recreation and lifestyle activities also contribute to creating an impression on each visitor when coming to this place; Whether it's a family or a group of friends, shows like Color Festival, H20 Foam Party or fun dances every weekend afternoon are an interesting way to connect people together with love. Or guests can simply relax and enjoy the feeling of a foot massage while watching the sunset gradually fall, swaying to their favorite music tunes with the band right in front of the sea, or quietly enjoying the outside movie with beloved ones. Those will be the peaceful moments that the resort wants to give visitors when they return to the island to rest after hours of many activities. And in addition to the services confirmed by Swiss quality, it is a harmonious combination with the warm hospitality of the Vietnamese people. All of these things have made this place a "far away home" for guests when it comes to pearl island tourism.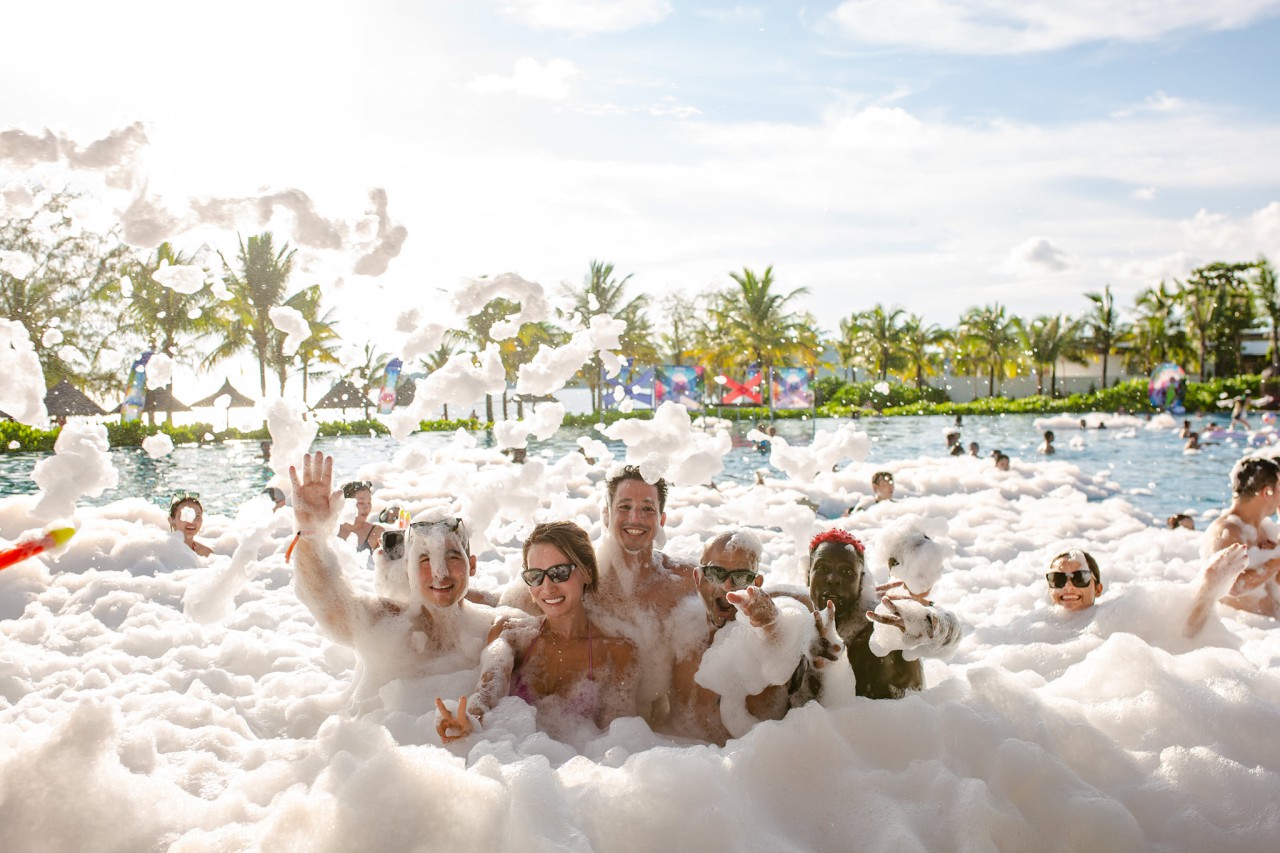 "Congratulations to the 2022 TripAdvisor Travelers' Choice Best of the Best Winners," said Kanika Soni, Chief Commercial Officer at TripAdvisor "The Travelers' Choice Awards recognize the best in tourism and hospitality, according to those who matter most: your guests. Ranking among the Best of the Best is always tough — but never more so than this year as we emerge from the pandemic. Whether it's using new technology, implementing safety measures, or hiring outstanding staff, I'm impressed by the steps you've taken to meet travelers' new demands. You've adapted brilliantly in the face of adversity"
Collecting opinions from nearly 880 million reviews, and ratings… of global travelers, "TripAdvisor's Travelers' Choice 2022" is considered today's most trusted and prestigious travel award. For Mövenpick Phu Quoc, the award has affirmed the resort's name, position, and competitiveness in the domestic and international markets. At the same time, this is also the perfect stepping stone for Mövenpick Phu Quoc to continue perfecting "service from the heart" to all of its customers.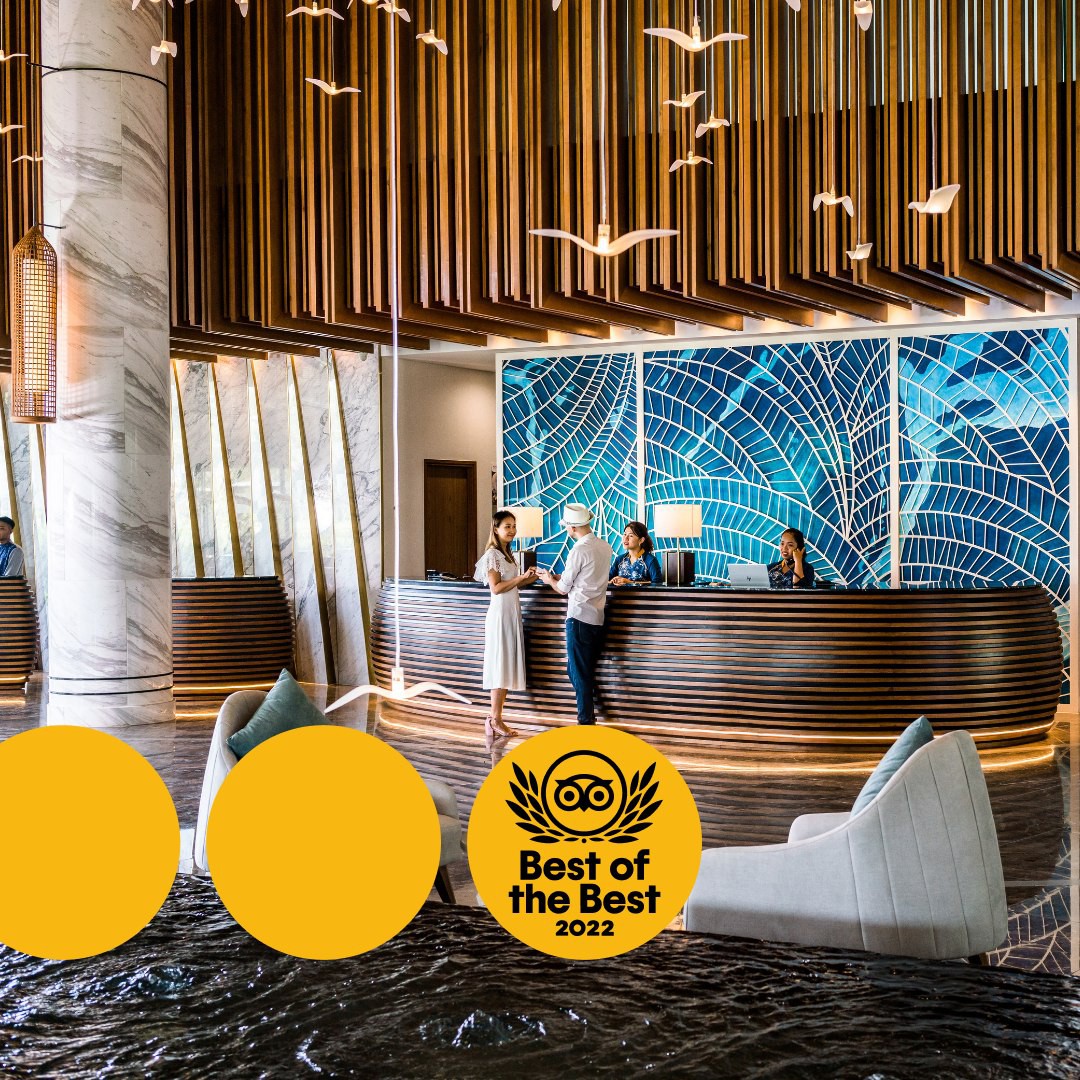 Mövenpick Resort Waverly Phu Quoc and Mövenpick Villas & Residences Phu Quoc are located at 1 Ong Lang Beach, Cua Duong Village, Phu Quoc, Vietnam, a 35-minute transfer from Phu Quoc International Airport. The island is a one-hour flight from Ho Chi Minh City, two hours from Hanoi, and connected with direct routes from Bangkok, Seoul, and Singapore. For reservations, please email [email protected] or call +84 (0) 297 26 99999. Alternatively, to learn more about Mövenpick Hotels & Resorts, please visit www.movenpick.com.
About Mövenpick
Mövenpick Hotels & Resorts makes moments by doing ordinary things in an extraordinary way. Providing an upscale, relaxed and uncomplicated guest experience, Mövenpick recognises that small gestures make a big difference. Whether it is chocolate hour every afternoon, customised sleep technology to ensure a restful night or specially created fun and healthy kids' menus, Mövenpick creates a human and warm environment for guests, business partners and employees. Committed to sustainable practices and caring for its local communities, Mövenpick is the most Green Globe certified hotel brand in the world. Founded in Switzerland in 1973, but with a heritage of food and beverage excellence stretching back to the 1940s, Mövenpick holds a growing portfolio of more than 90 hotels in 25 countries. Mövenpick is part of Accor, a world-leading augmented hospitality group offering unique experiences in 5000 hotels and residences across 110 countries.