Join Leisure & Travel Magazine to find out which wedding trends are anticipated to rock this new era!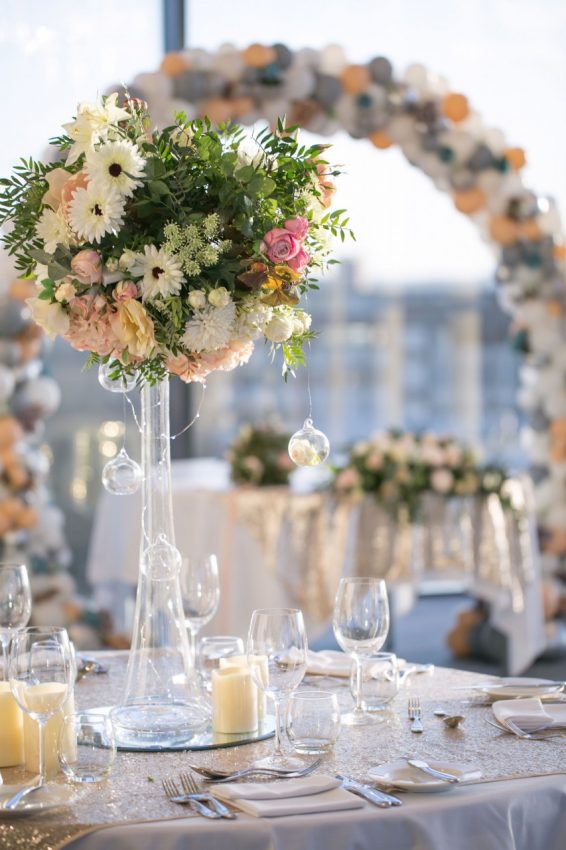 Tropical Theme Wedding
My dearest couples, have you prepared your luggage? As we are going on a journey to the tropical land of sunshine and green palm trees, with singing coconut branches aside the sea, let's get to know the trendy wedding theme of Tropical dreams. No more stereotypical  formal weddings, as you can now choose for a unique, fun and cool Tropical-style wedding with super lovely and delicate decorations. Regardless of whether you want to organize an indoor or outdoor wedding, couples who love traveling and are open to exploring new things can now arrange a unique tropical theme.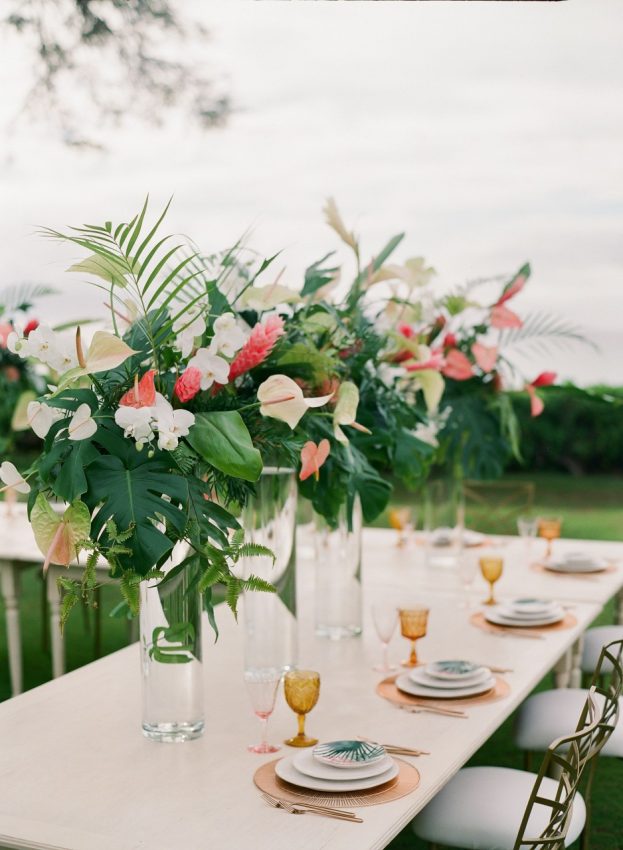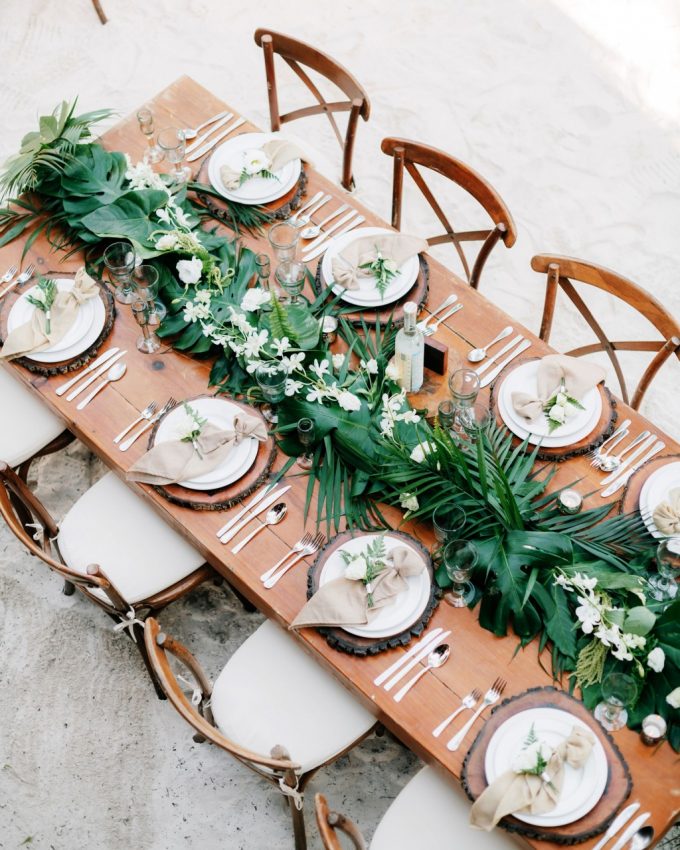 The seas of Central and Southern Vietnam offer mild weather, fresh local food, rich fruits, and are the right place to organize this wedding theme. Hotels and resorts here provide full-service wedding packages, or you can hire a wedding planner to plan and take care of the whole wedding. Such a wedding will certainly be one of life's most memorable experiences for the bride and groom. Furthermore, the couple can share their joy with close relatives and friends and enjoy a wonderful and romantic honeymoon. The joy will be captured in the eye-catching, colorful  wedding photos, saving the most memorable moment in your lives.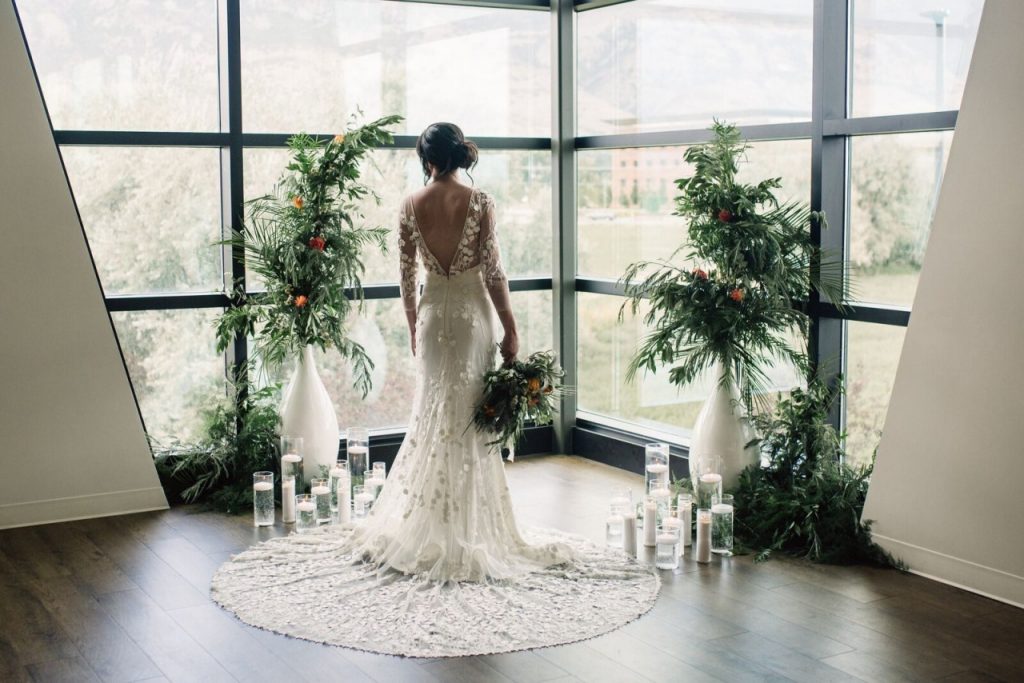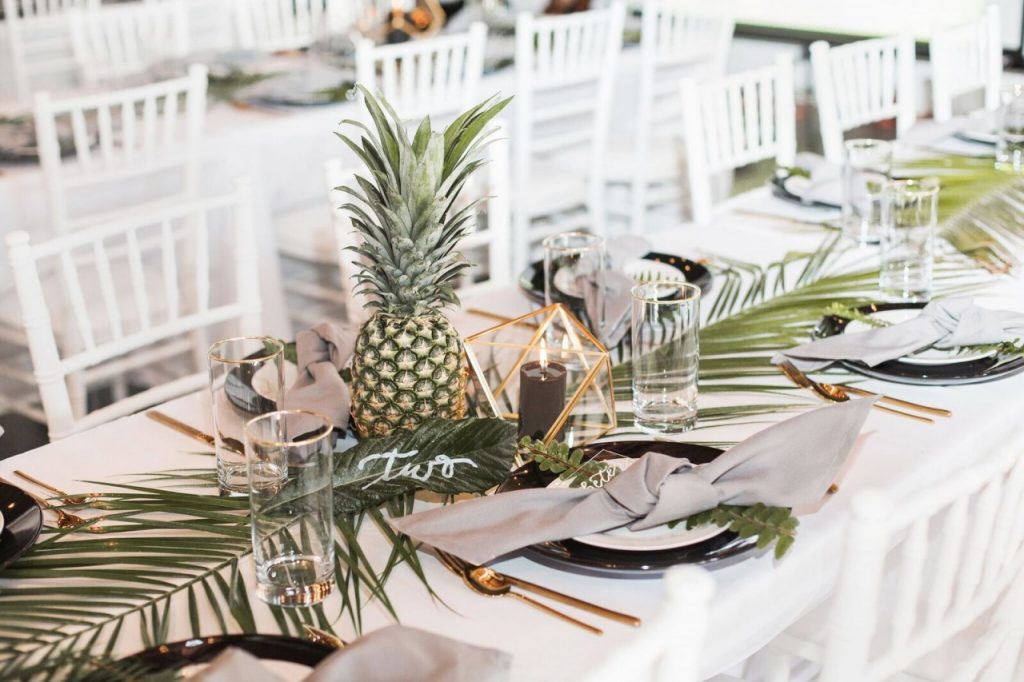 Asian Traditional Theme
More and more Vietnamese couples are now choosing a traditional style wedding, with innovative costumes and décor that still capture the vibe of ancient times.  The themes are upgraded to fit the luxurious and delicate standard of the contemporary, making this a unique and fun style to consider.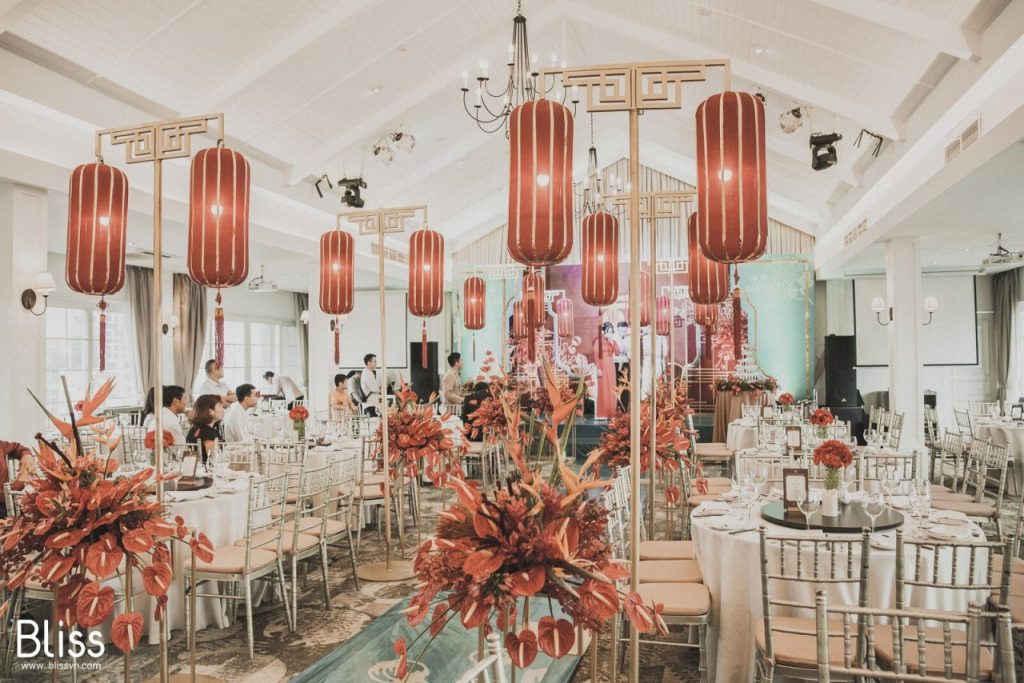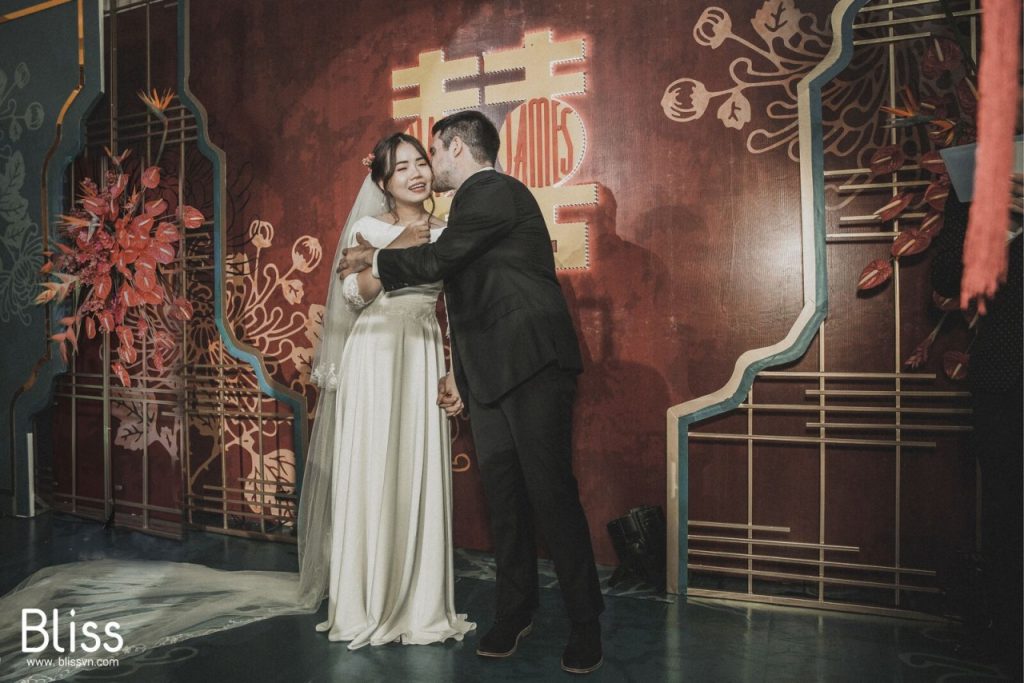 Not only that, but Vietnamese – "Tây" (foreigner) mixed couples, or even foreign couples who choose Vietnam as their wedding destination or expats living in Vietnam, also choose this trend for their most important ceremony. This style of wedding is extremely remarkable and outstanding, suitable for couples who enjoy unique ways of living. And certainly, this style of wedding will make a big impression for guests attending the ceremony, creating an unforgettable memory. This type of wedding is chosen by many celebrities in Vietnam's "showbiz" to celebrate the special day with their families and friends.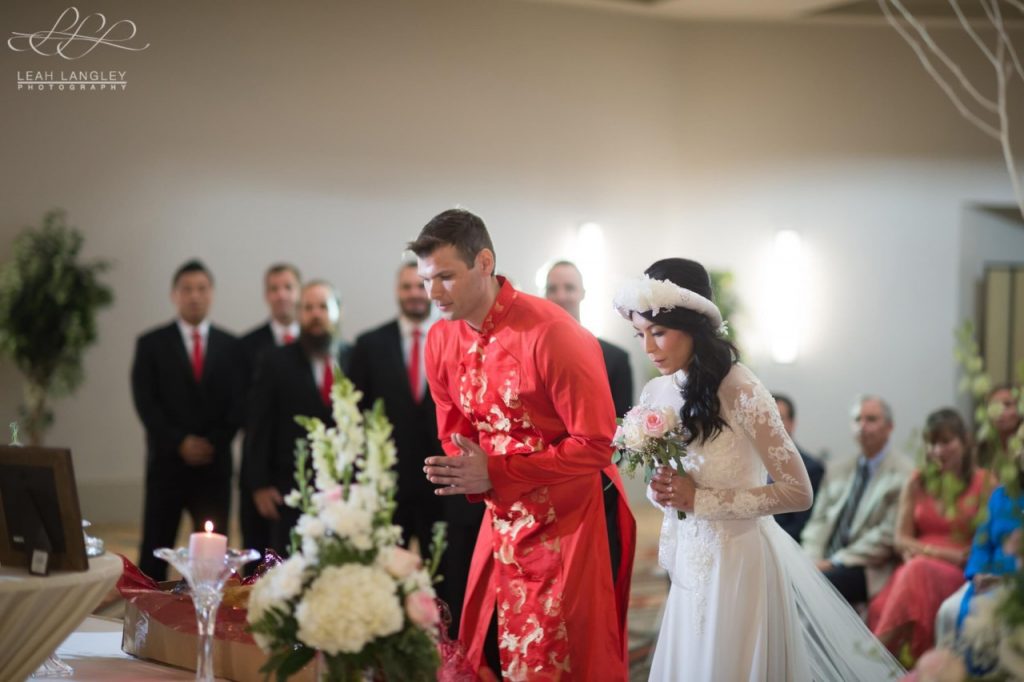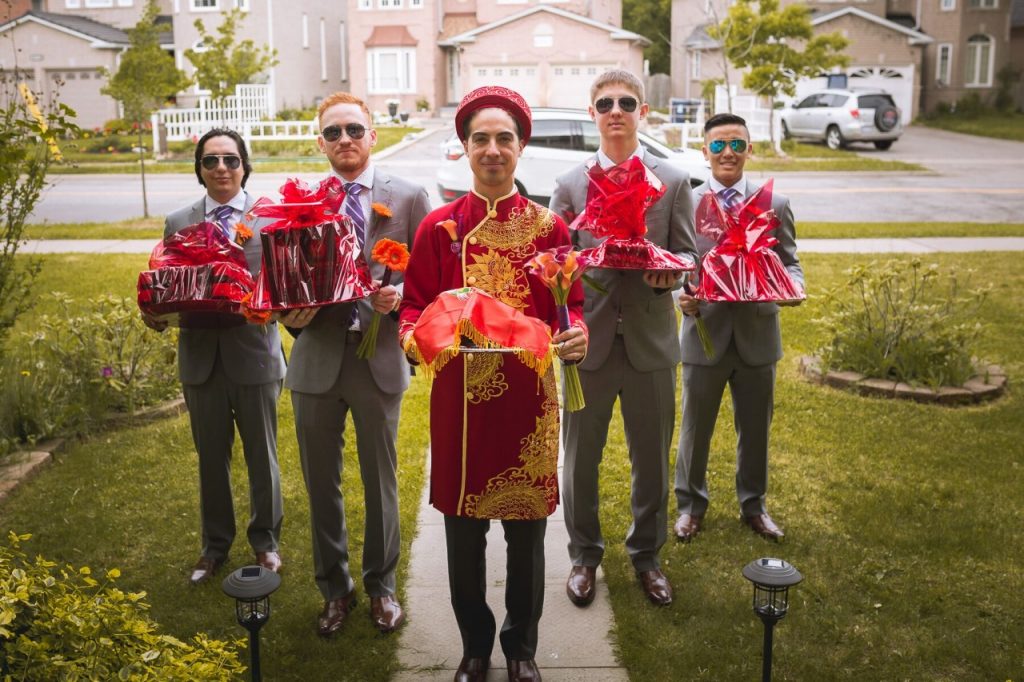 Outdoor wedding
This trend is not so new in many countries, and is expected to continue to grow in the coming years. In Vietnam particularly, with beautiful nature and climate, it is a very suitable place for an outdoor wedding. Couples can combine the wedding with a holiday and celebrate the big day with their closest friends and relatives — no more exhausting welcoming lines with too many guests who you might not even know their names and faces. The smaller wedding allows couples to focus their time and energy on the closest friends to make the sweetest memories with your loved ones.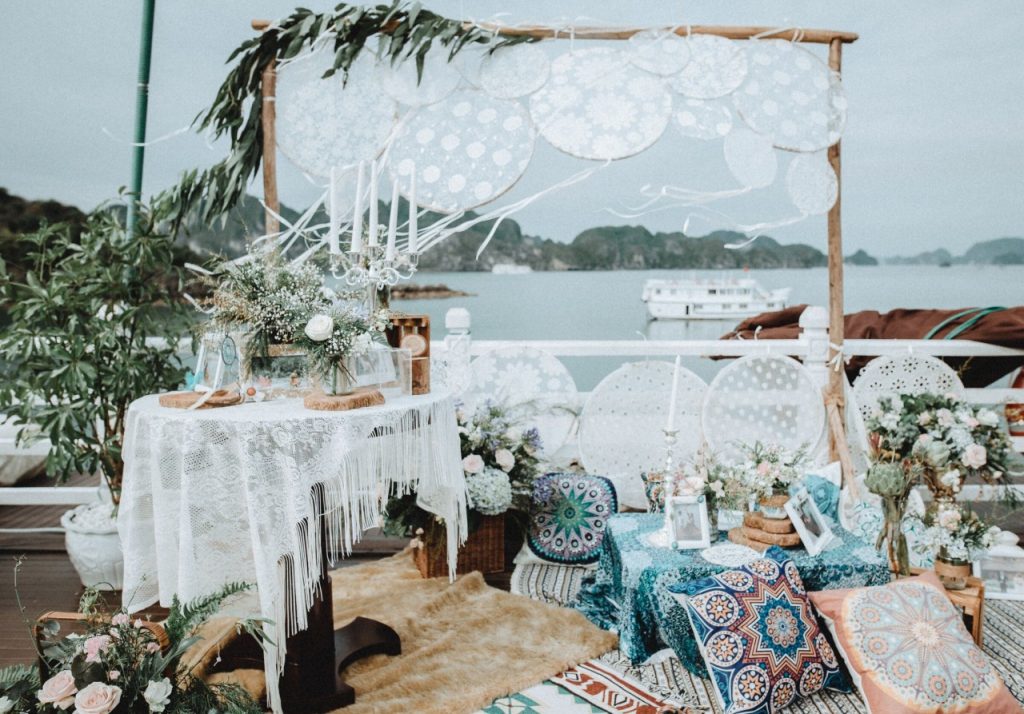 Furthermore, you can focus your one of a kind wedding photos on highlighting the unique wedding destination in Vietnam, whether it be Danang, Nha Trang, Phu Quoc, Halong – 1 of the 7 wonders of the world, Ninh Binh – the extraordinary romantic nature scene that was used to shoot the movie "Kong", or Dalat – the flower valley.