Over the weekend, supermodel and fashion show producer Jessica Minh Anh went on board the solar-powered engineering marvel, the Race For Water vessel in Kota Kinabalu, Malaysia. The official site visit was part of Jessica's iconic Fashion x Sustainability Series, highlighting the most advanced renewable energy and recycling initiatives alongside fashion. Previous visits took place in the Maldives during Jessica's "Waste-to-Wealth" journey, as well as in Spain and the US as Jessica famously transformed Gemasolar power plant and Hoover Dam into the world's newest runways.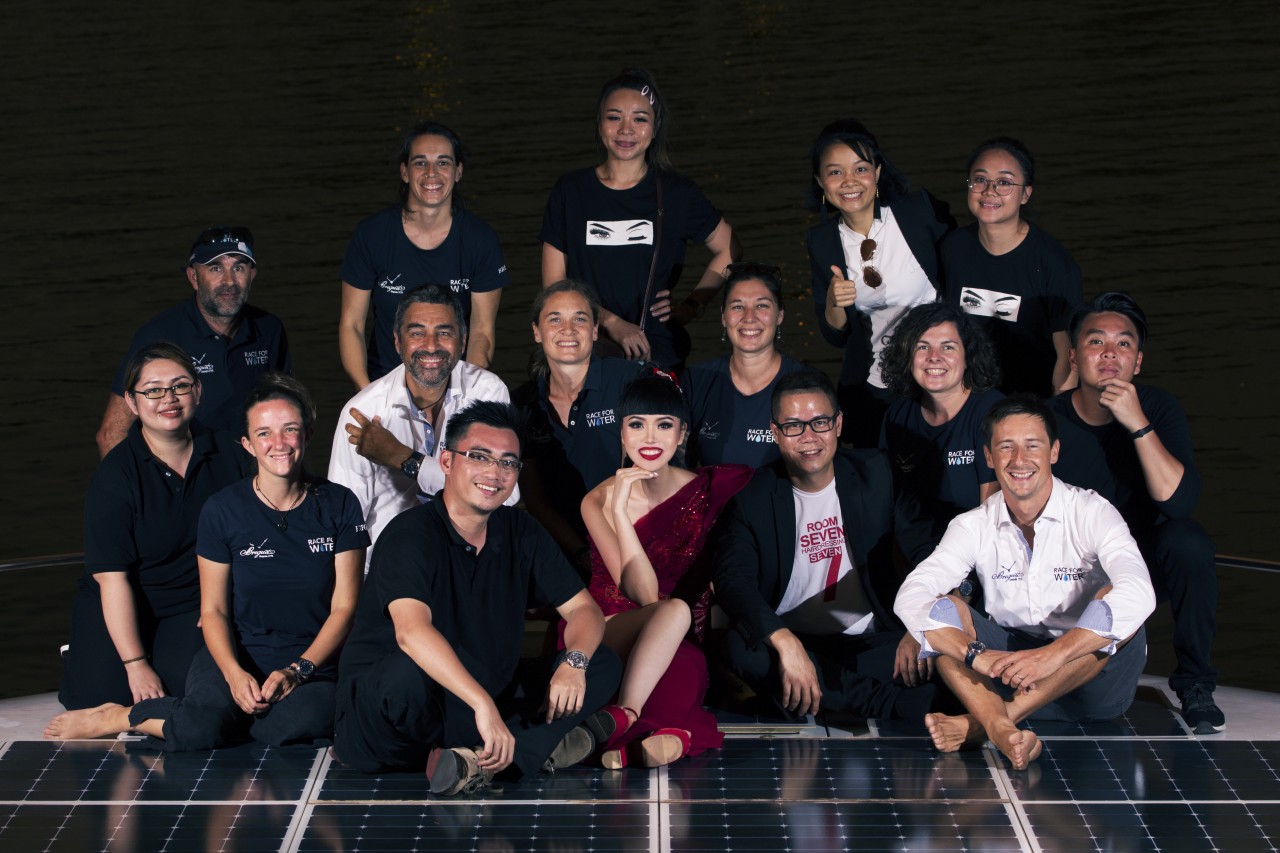 During the exclusive visit, the young Parisian entrepreneur not only turned the vessel into the world's first solar-powered ocean catwalk, but also explored the impact of plastic on the marine environment. A renewable energy advocate, Jessica is highly interested in promoting the BioGreen technology, which has proven to be a local sustainable solution to solve a global problem. In particular, it is a waste management solution that transforms plastic waste into electricity and uses the sale of this energy to pay for waste collectors.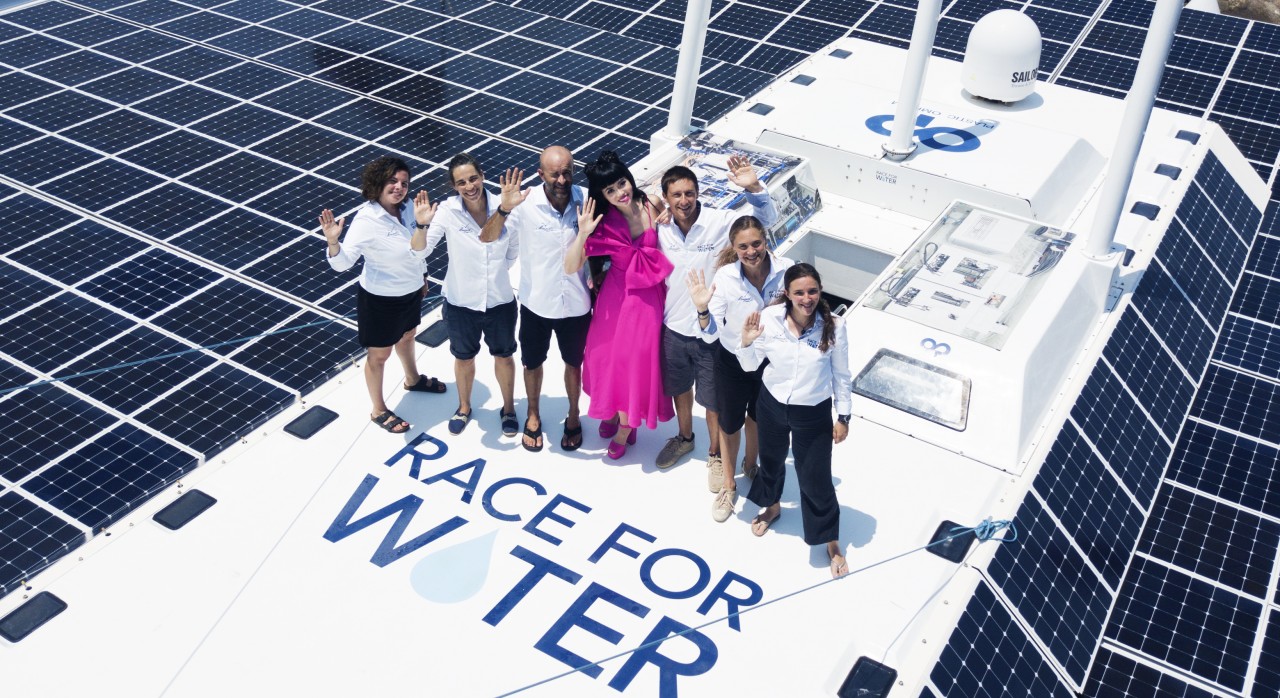 "Jessica Minh Anh continues to make history atop the world's most symbolic places. Her message of celebrating innovation and sustainability whilst motivating the young generation to take action for a better future, aligns perfectly with our mission. It has been great to have her on board our vessel, highlighting an important cause." said Marco Simeoni, President of Race for Water Foundation.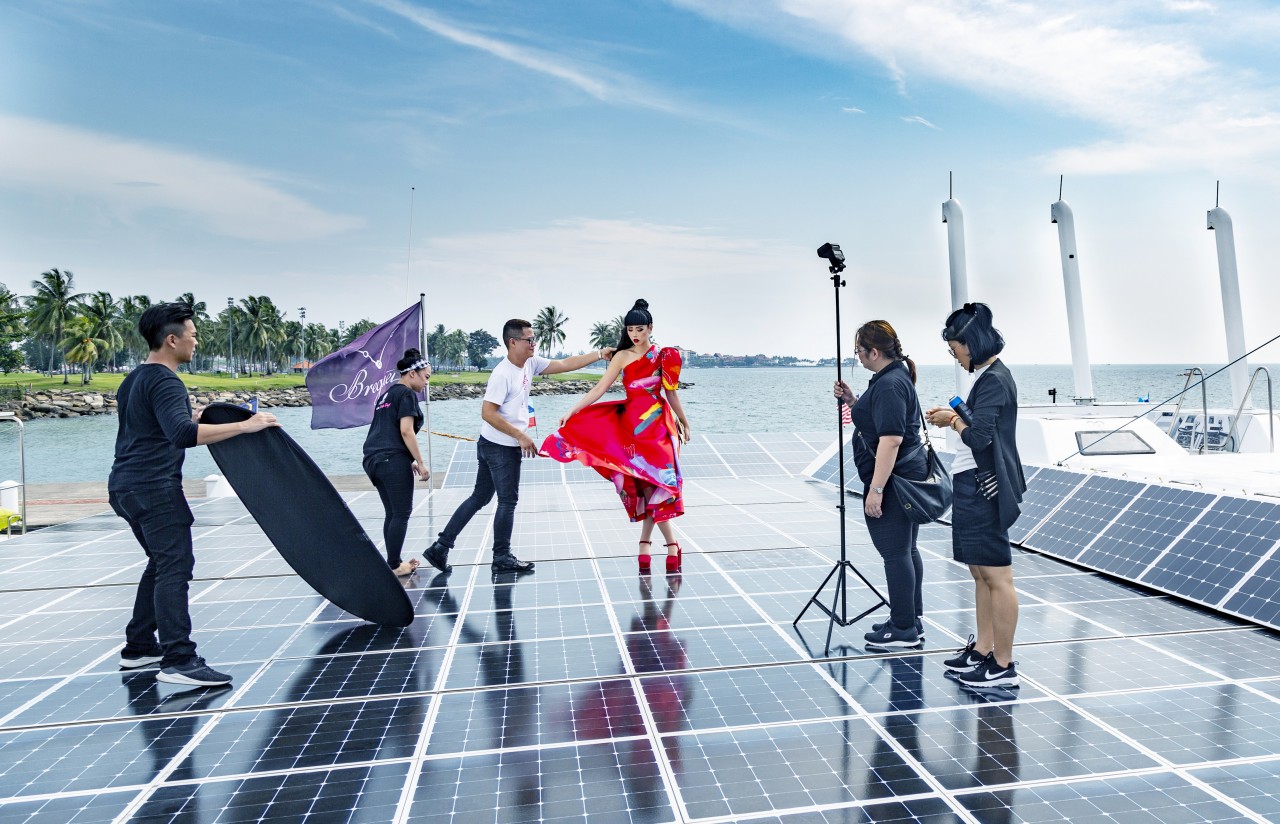 This was the 2nd time that Jessica's project takes place in Malaysia, having previously produced a history-making showcase on its national symbol, Petronas Twin Towers' Skybridge. The IT grad- uate has consistently inspired a new generation of leaders with her unwavering focus on reinvention, cultural integration, and technological advancement, which she shared on TEDx stage in March 2019.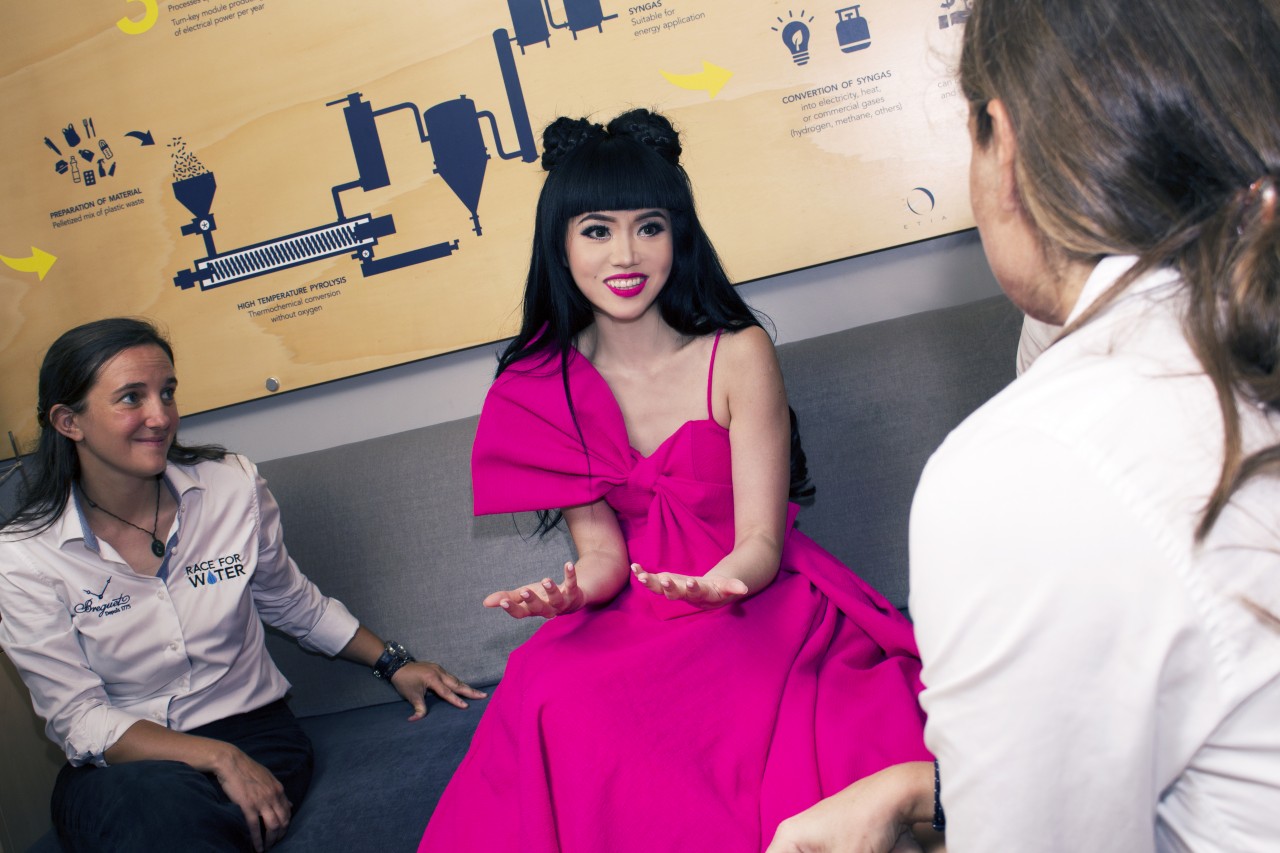 "I would like to highlight sustainability through artistic and cinematic captures that will hopefully be universally embraced. I believe we can achieve great results by stimulating mindset towards green initiatives in a creative way" said Jessica Minh Anh. 
After experiencing yet another visually impressive site, Jessica continues her quest to promote sustainability practices around the world in a fashionable way.