In order to bring an exclusive culinary experience to customers, Sheraton Hanoi Hotel proudly introduces Malaysian Food Festival. Malaysian Food Festival takes place from 14-26 September 2019 at Oven D'or Restaurant organized by Sheraton Hanoi Hotel with the support of Malaysian Embassy.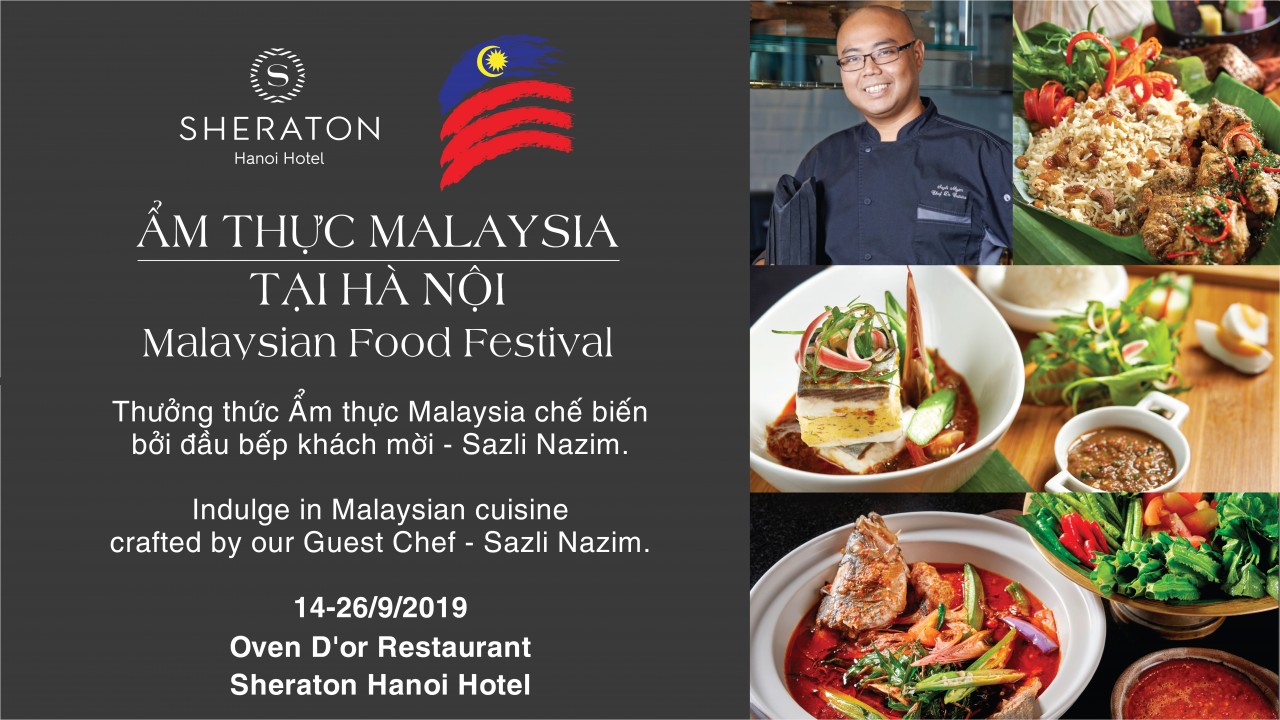 Malaysia is a country with quintessence culinary background, thanks to the cultural diversity of this tropical country, Malaysian cuisine is made with unique techniques and unique flavors. Explore the aromatic, rich, traditional tastes – a combination of Malaysian cuisine's lightly sour and picante taste, Chinese cuisine's sweet and spicy, as well as Indian cuisine's flavorful curry declicatedly combined with sambal sauce from herbs and spices will surely satisfy diner's taste buds.
Malaysian Food Festival offers diners an exceptional experience with not only the traditional cuisine but also the breakthrough creations from the talented chefs Sazli Nazim Bin Ismail from the-5-star hotel Le Méridien Kuala Lumpur. Chef Sazli Nazim Bin Ismail has more than 24 years of experience in the field of restaurant and hotel. With excellent skills, he has twice received the "Best Chef" award at the "Culinaire Malaysia 2007 and 2013" and other prestigious awards.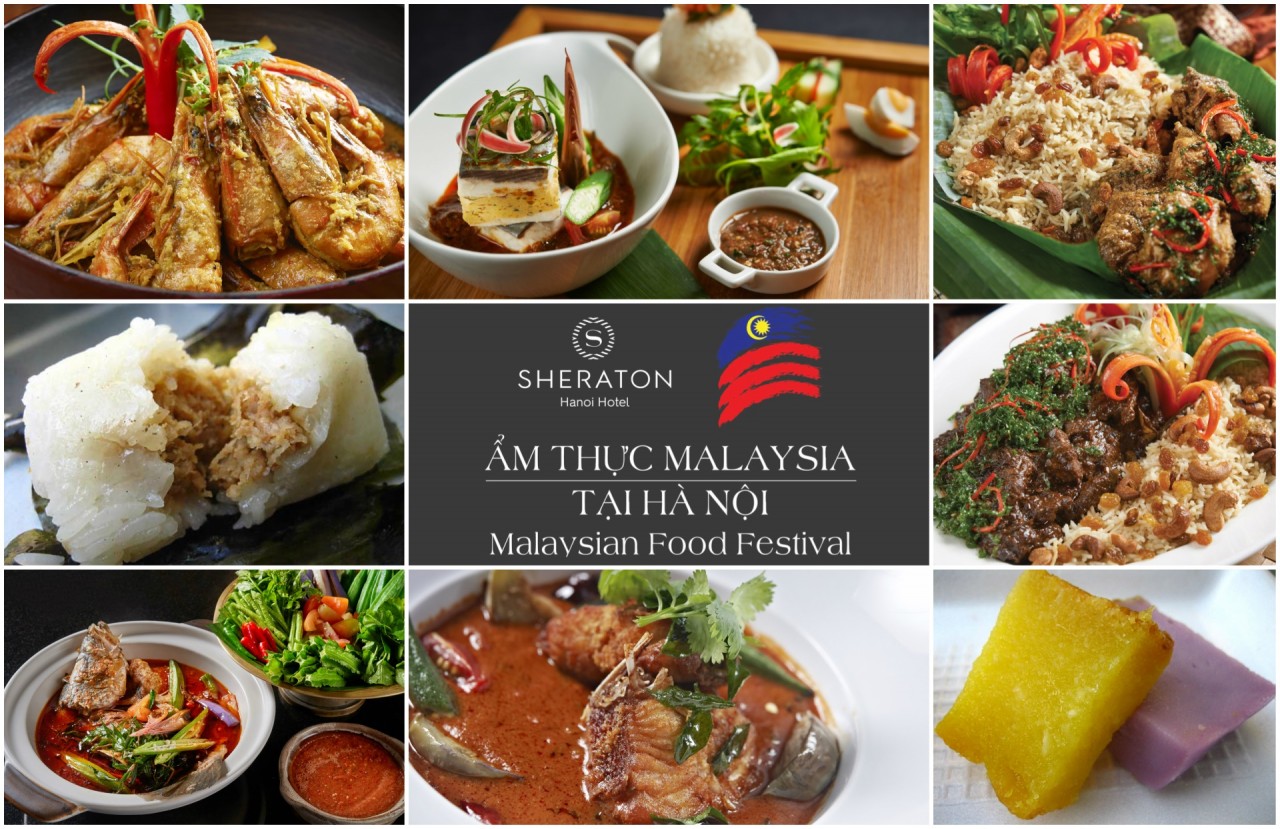 Our Chef will offer Sheraton Hanoi Hotel's diners an authentic Malaysian culinary experience to with delicious dishes such as Rojak Buah Buahan Temptan (mixed local fruits with spicy dip), Malaysian chicken pancake with onion pickles and many kinds of delicious curry dishes, such as: chicken curry (Murtabak and Roti Canai), Squid cooked mamak style with curry leaf (Sotong Masak Mamak Haruman Karipoley), or lamb ball cooked in yoghurt and aromatic spice (Maans Coy Kadhi). Don't forget to drop by the dessert counter and enjoy the iconic Bubur Cha-Cha sweet porridge or the one of a kind Malaysian pulled tea.
This is a great opportunity for family gathering, enjoy the fresh flavors of Malaysian cuisine and relax after working week.

Oven D'or Restaurant
14-26 September 2019
Buffet lunch Mon-Sat: VND620,000++/person 
Buffet dinner Mon-Thursday & Sunday brunch: VND1,100,000++/person
Buffet dinner Friday-Sunday: VND1,250,000++/person
Discount 30% for Club Marriott Members.
Marriott Bonvoy Members discounts as venue's discount matrix.
All complimentary/discount vouchers applicable.