Sometimes, a painting class or an interactive drama club is a fascinating way to spend your weekend. After a few hours, you will not only feel better, relaxed but actually create an artwork on your own. How interesting!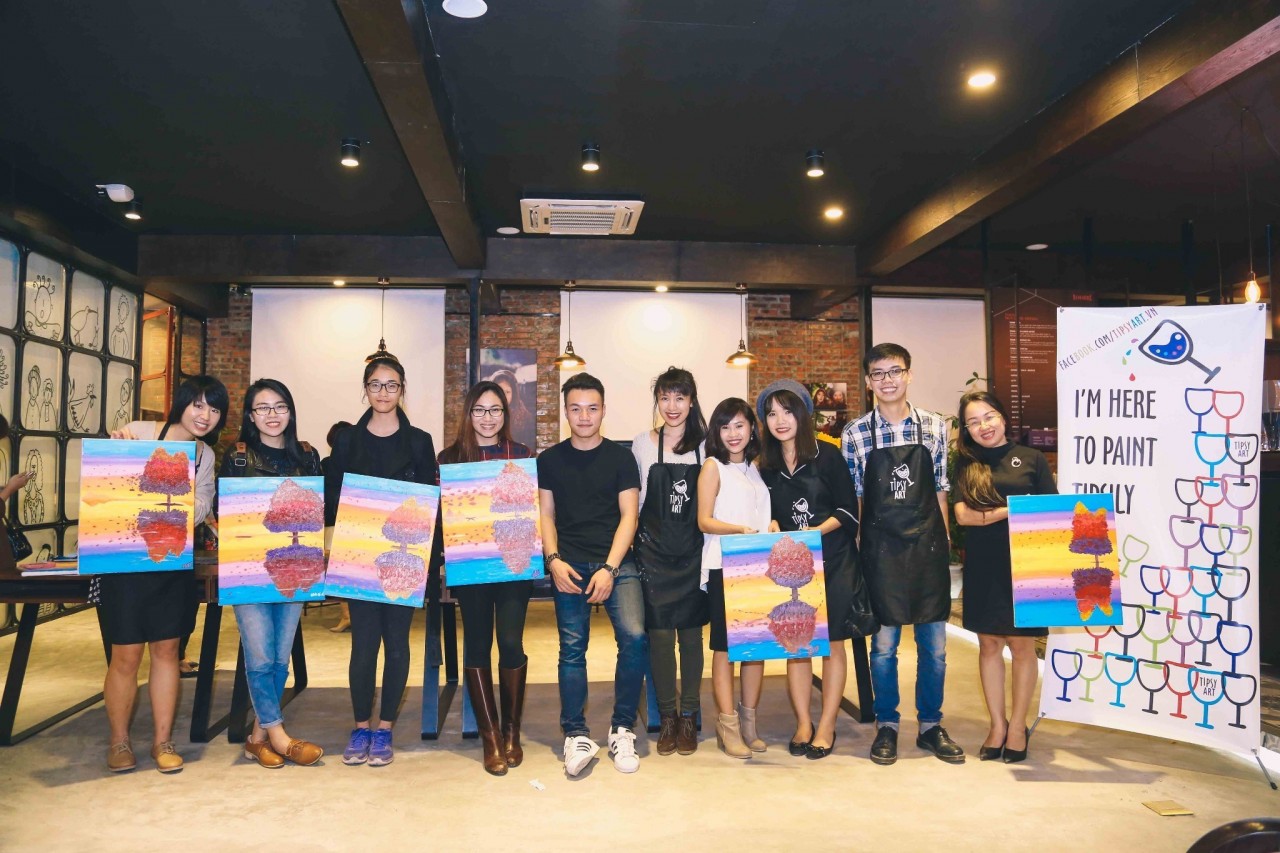 Let's become another Picasso
Founded in 2016 by 3 Hanoian graduates studying art in the U.S., Tipsy Art is an interesting art class for all age participants. The topics are varied from nature, scenery, to daily life.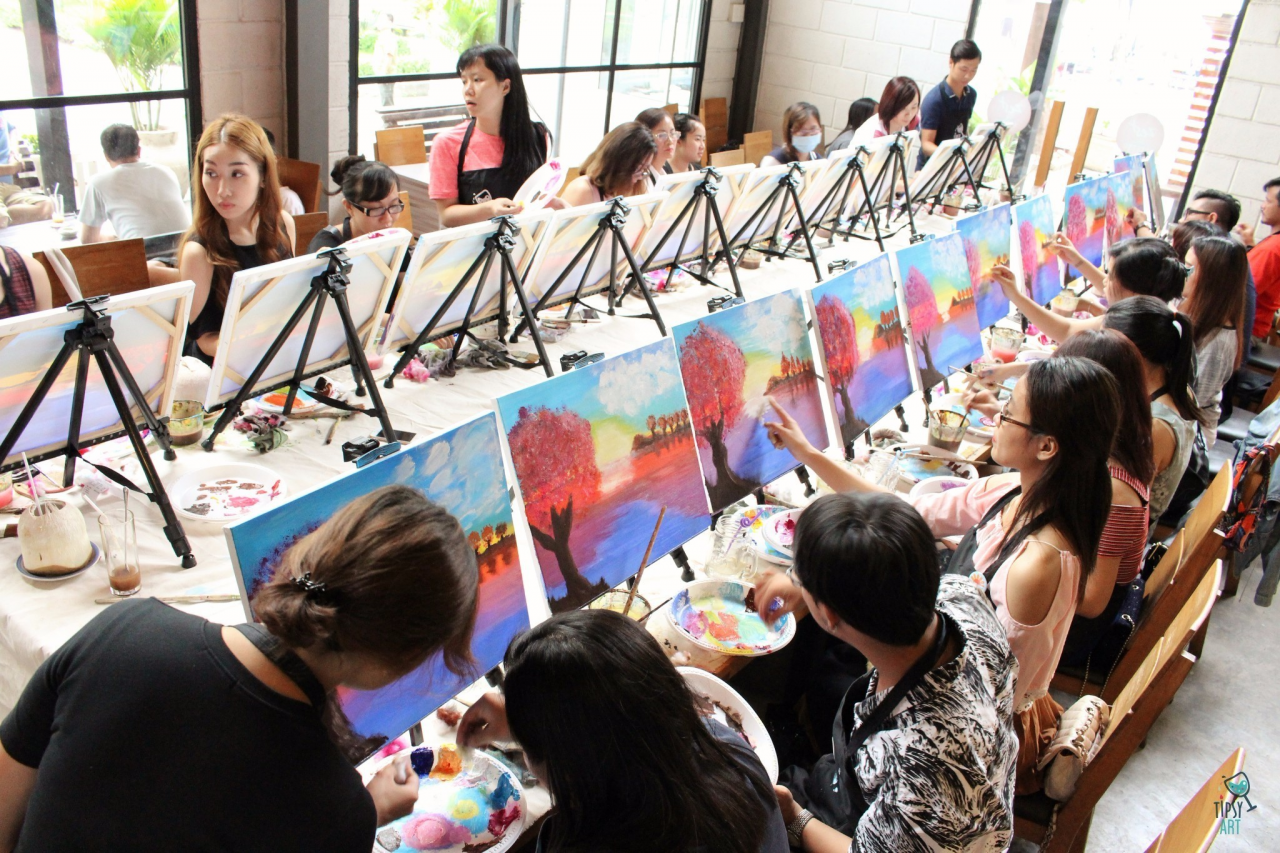 Participants are not required to prepare anything but an exciting spirit. Each session has about 20 "students", lasting for about 3-4 hours, and usually held at nice designed coffee shops around the city. The challenge is to copy a sample painting. Participants are guided step-by-step by the instructor from brush holding, color mixing to composition arranging. Considered as a PAINTING 101 class, Tipsy Art has been raising the love for art among people and becoming a new activity for the young generation. The founders always want to renew the experience by constantly changing the topics and locations. Tipsy Art does not make you an artist but also introduce you to the best coffee houses in town. This particular activity is currently operated in Hanoi and Hochiminh City. Due to their limited capacity, one should sign up early, especially coming as a big group.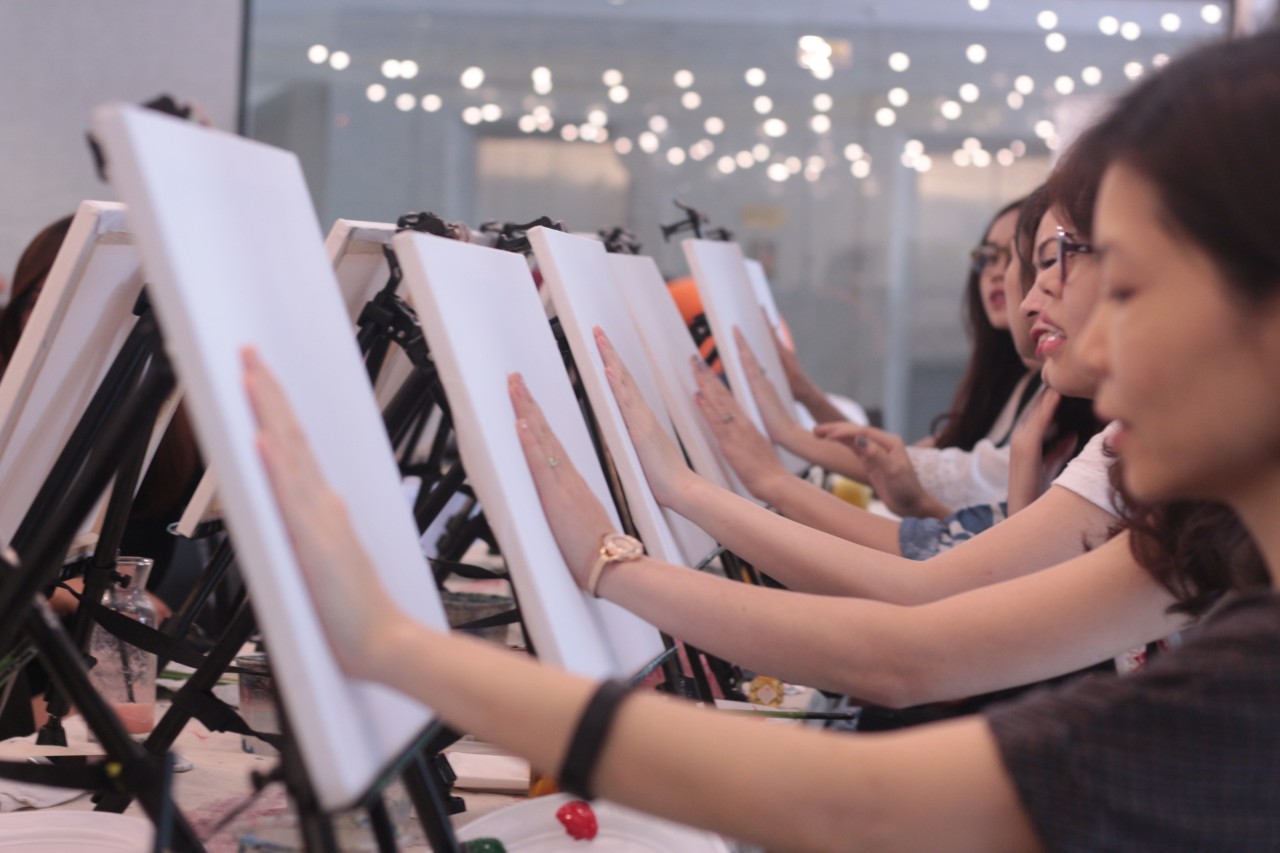 Website: http://tipsyart.vn/
Become an actor on stage
Improvisation drama is a place that you are not only an audience but also a screenwriter and even an actor on stage. By telling the story of your life and witnessing that being performed, participants will feel like being projected into two different selves. One is one stage and one is observing from the audience seat.
The Rotten Grapes is the first improvisation drama clubs in Hanoi. They are a group of young Vietnamese and expats living in Vietnam. The way they dialogue and turn words and body movements into laughter create laughters, turns the class into a world of joy and happiness. Improvisation drama stage is a freestyle stage, there is no place for judging. Participants feel free to express themselves, with no bouderies, no limitation. That is the key purpose of The Rotten Grapes.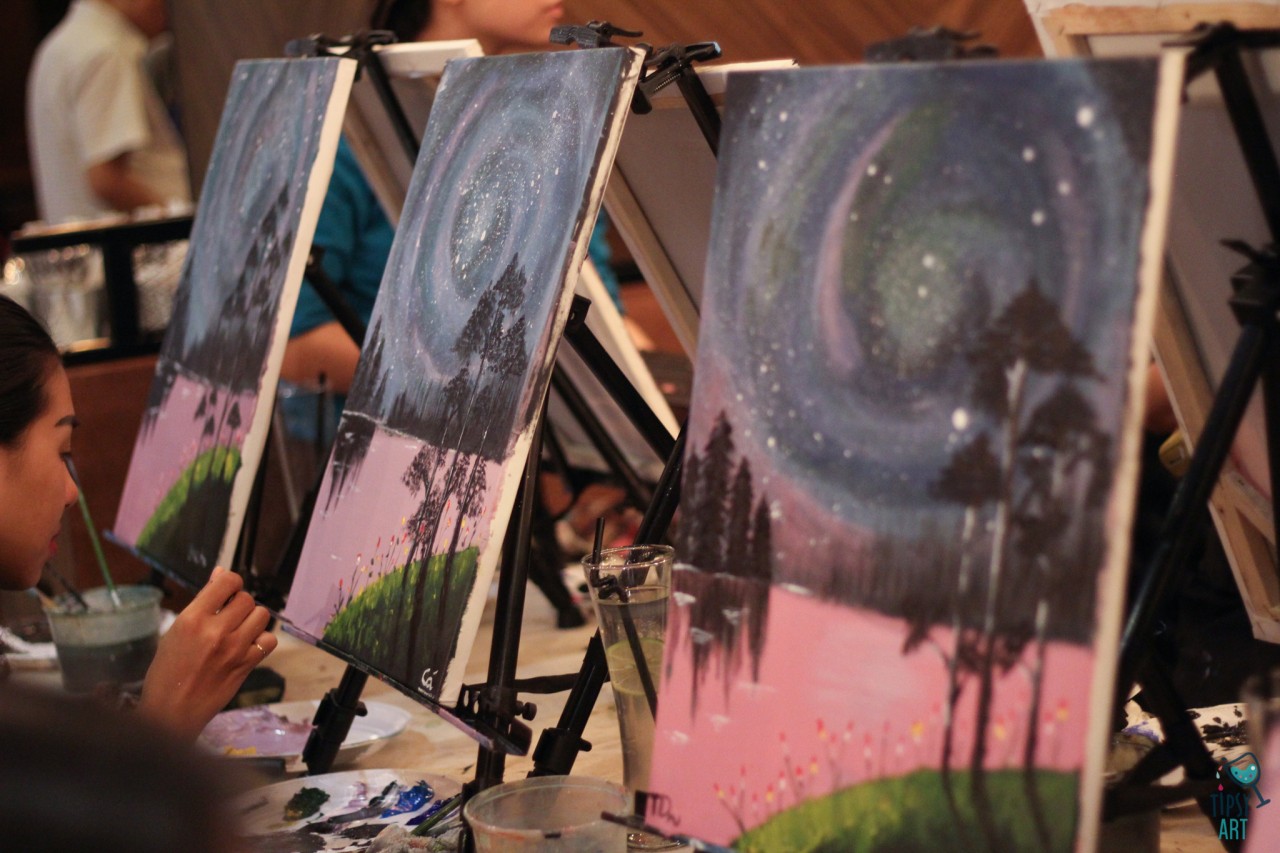 Improvisation drama topics are very various from drama to comedy, prioritizing the sense of humor and creativity. Besides, there are also other classes where participants have to play an assigned role along with their stage partners. This is a great way to relax, positively release your negative energy and make new friends.