Experience Contemporary Hospitality in Vietnam's Idyllic Coastal Sanctuary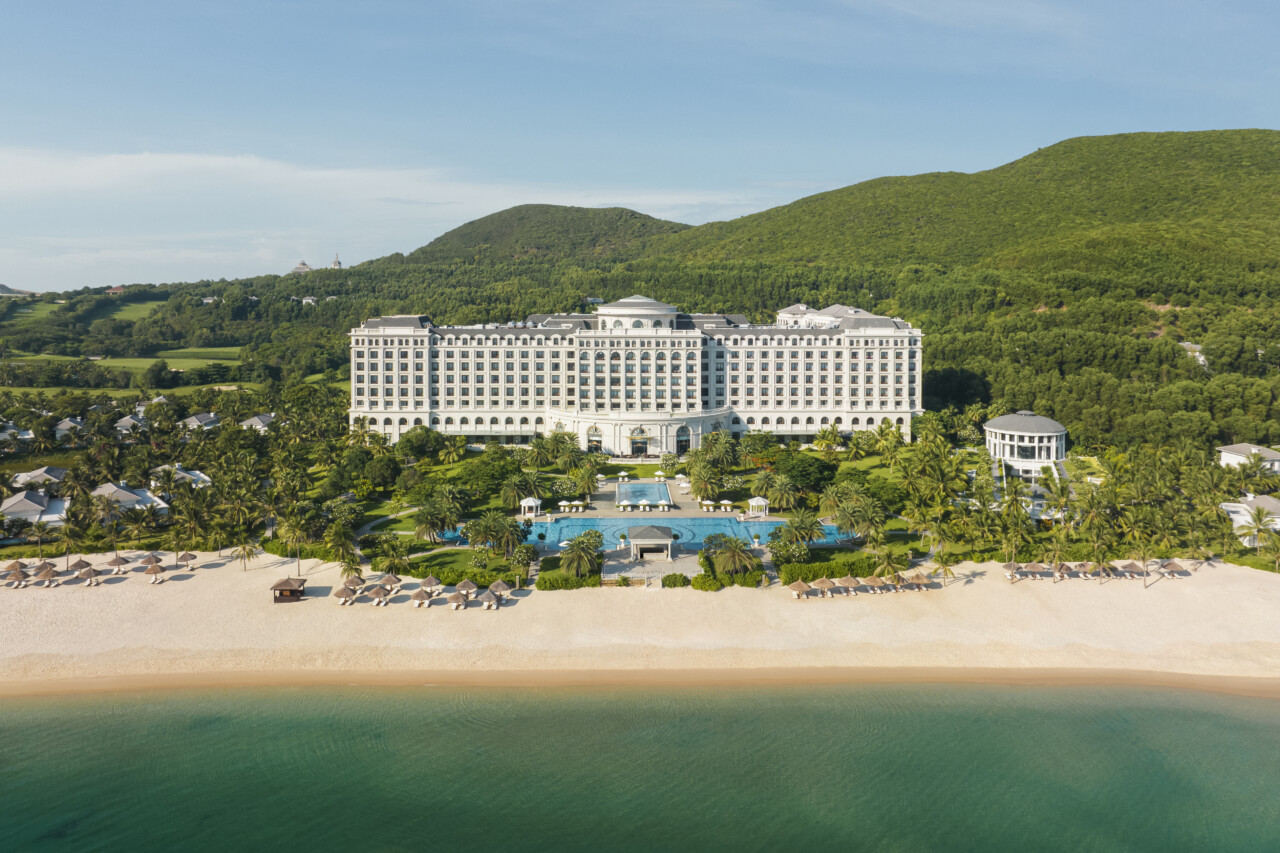 Marriott Hotels, the flagship brand which elevates the art of hospitality around the world, proudly announces the opening of Nha Trang Marriott Resort & Spa, Hon Tre Island – a rejuvenated beachfront resort which becomes Marriott Bonvoy's largest hotel in Vietnam with 829 keys and brings a new era of international hospitality to this desirable destination, overlooking the ocean.
Just a short eight-minute boat ride from Nha Trang, Hon Tre Island is a haven of tranquility and entertainment. Set on its own private bay with 1.7km of beach lapped by crystal-clear seas, this inviting upscale resort offers sweeping ocean views, world-class facilities and contemporary dining. Social interaction can be enjoyed at the Greatroom, a sophisticated space where guests can unwind and foster meaningful connections.
"We are delighted to invite guests to discover Nha Trang Marriott Resort & Spa, Hon Tre Island. Blissfully secluded yet easily accessible, this is a natural paradise where travelers can get away from it all while staying fully connected. We look forward to welcoming visitors from around the world and creating enriching experiences for all ages," said Kristian Petersen, the resort's General Manager.
Family-Friendly Comfort
A thoughtful selection of 403 modern rooms and suites, plus 426 two-, three- and four-bedroom villas ensure that every guest can find their perfect place to stay. Each room features a thoughtful design with locally-inspired accents and technology-enabled work spaces, allowing couples, friends and families to relax and recharge.
The beachfront villas are spacious sanctuaries where extended families can stay and play together, with inviting indoor and alfresco spaces, panoramic windows and a private pool. With up to four bedrooms, each villa ensures a stay that elevates the everyday and creates truly exceptional experiences.
Relax, Recharge and Rejuvenate
Nha Trang Marriott Resort & Spa, Hon Tre Island is a sanctuary of wellness and relaxation. Guests can stroll along the white sandy beaches and soak up the natural ambiance, or take a dip in one of the resort's seven shimmering swimming pools, stay active on the two tennis courts, or work up a sweat in the 24-hour fitness center. For complete rejuvenation, Quan Spa is an oasis of serenity with dedicated treatment rooms for individuals and couples, plus a signature foot reflexology room.
For families, the indoor kids' club, outdoor playground, and wide range of invigorating sports and games, including Chinese chess and sandcastle sculpting on the beach, will keep little ones entertained. M Passport, Marriott Hotels' signature children's program, will let kids join inspiring activities that enhance their body and mind.
Locally Curated Culinary Experiences
The resort's dining venues offer a diverse range of local and international flavors. The two all-day restaurants Greens and Sands feature family buffets with Vietnamese, pan-Asian and Western dishes while the lobby lounge offers artisanal coffee and pastries.
The poolside bar serves up tropical drinks and light bites, and the stylish Aqua Bar is a social hub to sip cool refreshments and admire panoramic ocean views by day, before transforming into a sophisticated evening venue with an upbeat vibe, live music and signature cocktails after dark.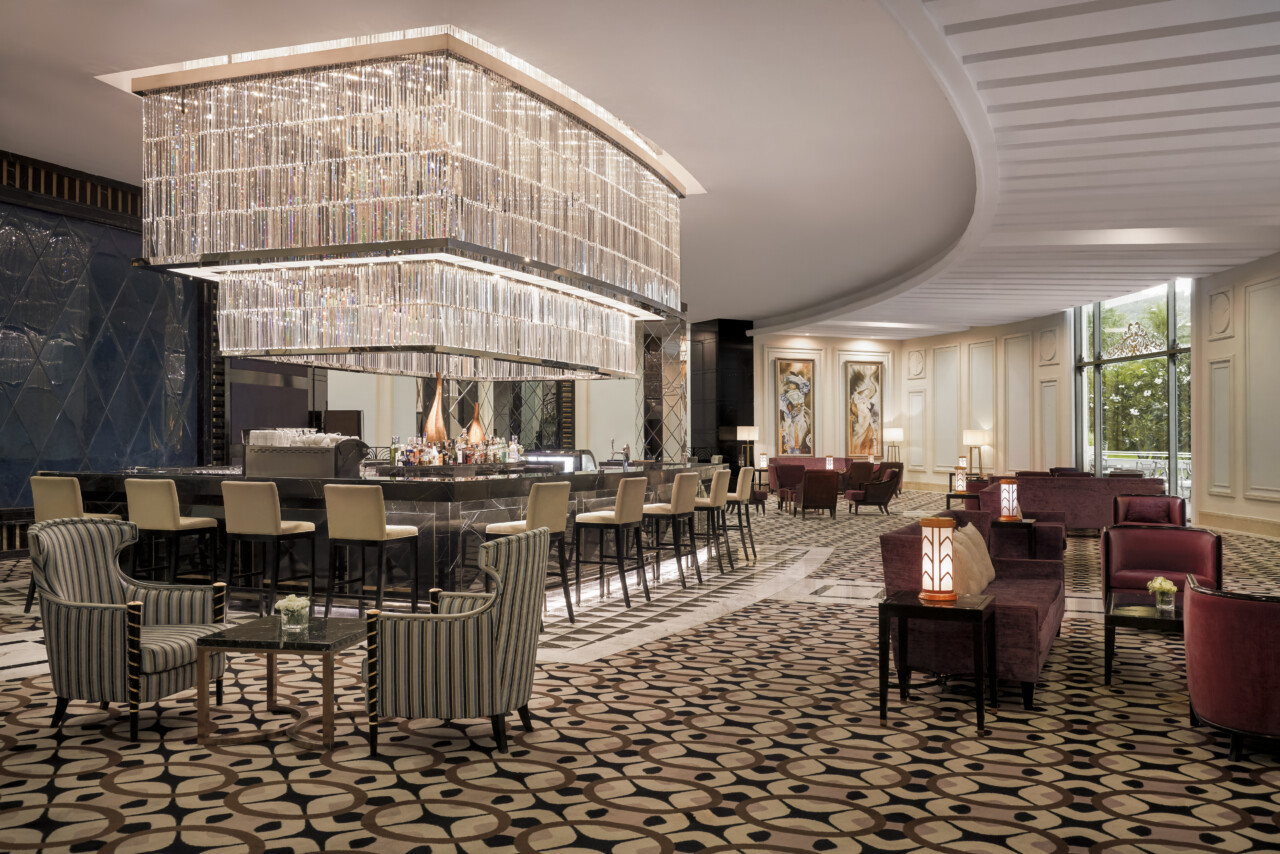 Six exclusive clubhouses are available for private bookings, each with its own in-house kitchen, intimate restaurant and outdoor lawn. Perfect for a work away day or large group gathering, they provide a tranquil retreat where guests and delegates can enjoy everything the resort has to offer in a highly exclusive setting.
A Vibrant Island Adventure
Nestled in the turquoise East Sea, a short boat ride from the south-central coast of Vietnam and easily accessible from Nha Trang and Cam Ranh International Airport, Hon Tre Island is a haven of relaxation and excitement. Visitors can explore the island's natural wonders, tee-off at Vinpearl Golf Nha Trang, which was designed by IGM Worldwide, or enjoy fun-filled days at local attractions such as the VinWonders theme park and Imperial Club entertainment center.
As Marriott Hotels evolves, it reaffirms its pledge to create enriching experiences, underpinned with exceptional service, that ensure excellence at every turn and make every stay truly memorable.
For more information about Nha Trang Marriott Resort & Spa, Hon Tre Island or to make a reservation, please visit Marriott.com/CXRHT.
___
Uncover our exclusive Opening Offer starting at just VND 3,000,000++ for two persons, including accommodation, delectable breakfast, complimentary VinWonders tickets or golf course fees, free airport transfers, and Marriott Bonvoy bonus points.
Explore more at: https://bit.ly/NhaTrangMarriott_OpeningOffer
# # #
About Marriott Hotels®
With more than 600 hotels and resorts in over 65 countries and territories around the world, Marriott Hotels continues to elevate the art of hosting – placing people first is the brand's living legacy – ensuring guests feel deeply cared for throughout their stay. Marriott Hotels raises the bar by consistently delivering heartfelt service, within modern, comfortable spaces, and by providing experiences elevated beyond the everyday. As global travelers needs and expectations evolve, so does Marriott Hotels, with its forward-thinking spirit including the Greatroom lobby and M Club that elevate style and design. For more information, please visit www.MarriottHotels.com and stay connected on Facebook, @marriott on Twitter, and @marriotthotels on Instagram. Marriott Hotels is proud to participate in Marriott Bonvoy®, the global travel program from Marriott International. The program offers members an extraordinary portfolio of global brands, exclusive experiences on Marriott Bonvoy Moments, and unparalleled benefits including free nights and Elite status recognition. To enroll for free or for more information about the program, visit marriottbonvoy.com.
About Marriott Bonvoy®
Marriott Bonvoy's extraordinary portfolio offers renowned hospitality in the most memorable destinations in the world, with 30 brands that are tailored to every type of journey. Members can earn points for stays at hotels and resorts, including all-inclusive resorts and premium home rentals, and through everyday purchases with co-branded credit cards. Members can redeem their points for experiences including future stays, Marriott Bonvoy Moments, or through partners for luxurious products from Marriott Bonvoy Boutiques. To enroll for free or for more information about Marriott Bonvoy, visit marriottbonvoy.com.