From the first coffee beans brought to Vietnam by French settlers in the mid-19th century to that expertly-poured, artistically-frothed macchiato cup, coffee has made quite a journey to become a nation's essential and social custom.
To help you hunt down the purest taste of the bean in its freshest, newly-roasted form, Booking.com has rounded up 7 best destinations for coffee in Vietnam as endorsed by Vietnamese travelers. Inspire your next getaway with our rundown of some of the country's most captivating coffee regions.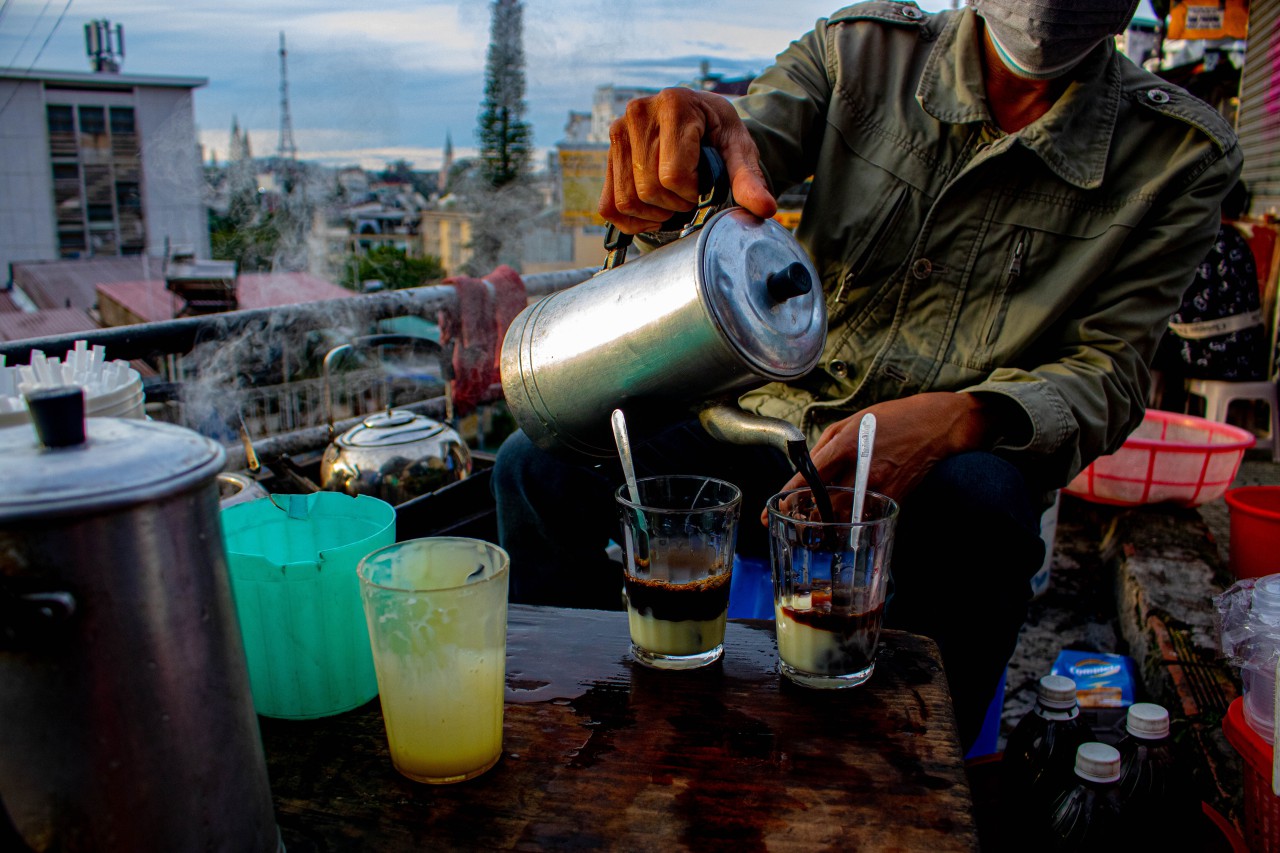 There's no denying that the vibrant metropolis of Ho Chi Minh City has a wide-spread impact on contemporary Vietnamese coffee culture. The city gave rise to ca phe bet, literally "coffee on the ground", referring to traditional coffee stops where people sit on small plastic stools lining the walkways, a piece of cardboard, or just bare concrete and enjoy a cup of the famed ca phe sua da – dark roast Vietnamese blend served over ice and condensed milk. Learn how to make your own serving in this Vietnamese Coffee Tour. You can also enjoy your daily morning coffee in the comfort of your hotel room at Fusion Original Saigon Centre, where all rooms are equipped with a coffee-making machine.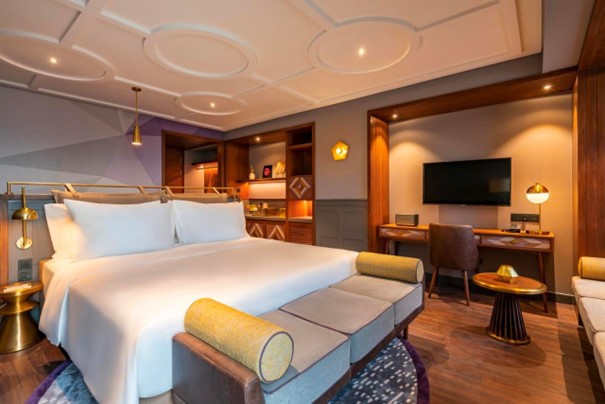 Hanoians like their coffee strong and simple. A small cup of really dark, rich drip robusta, optionally served with a bit of condensed milk or sugar is all it takes. That is not to say the city doesn't have its own gigantic collection of cool, photo-worthy coffee shops that roast some of the country's best beans. The new generation of coffee lovers in Hanoi nowaday are enjoying a mix of pour-over, classic, refined robusta blends, the light yet flavourful taste of arabica and photogenic coffee shops. Sip your afternoon espresso and soak up rhythms of the old quarter from your private balcony at Soleil Boutique Hotel Hanoi.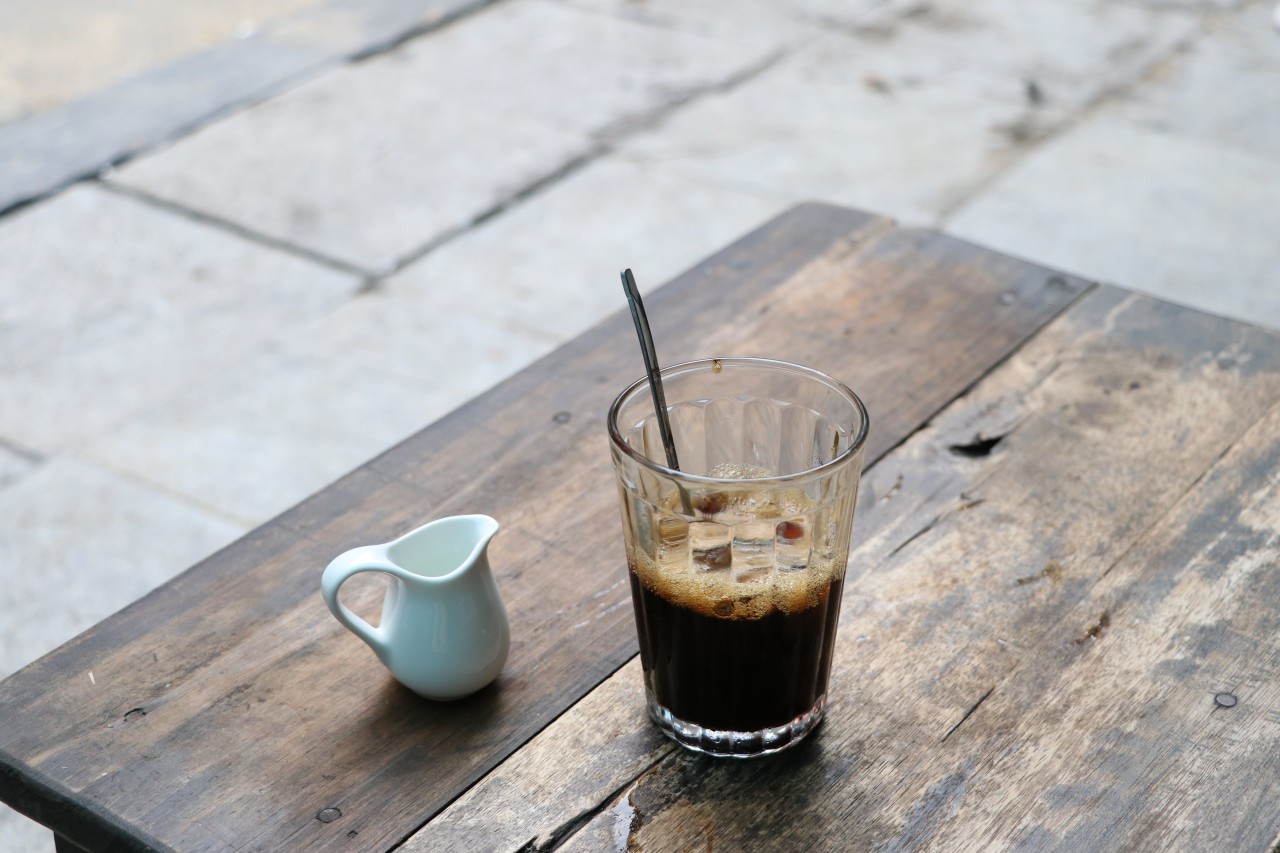 There are lots of beautifully decorated coffee shops in Dalat perched on the edge of steep hillsides, located deep in the folds of pine-crested valleys or on the windswept property of some old farms – all impressively decorated.  One such cafe is the K'Ho coffee farm and roastery run by the K'Ho family – a nomadic minority of the highlands region. Here travelers can learn about traditional methods of coffee production, and get a taste of the smooth, balanced flavor profile of K'Ho coffee, elevated by rounded notes of caramel and almond like no other. While in Dalat, breathe in some fresh air and slowly cherish your daily dose of caffeine in serene nature at Zen Cafe Lakeside.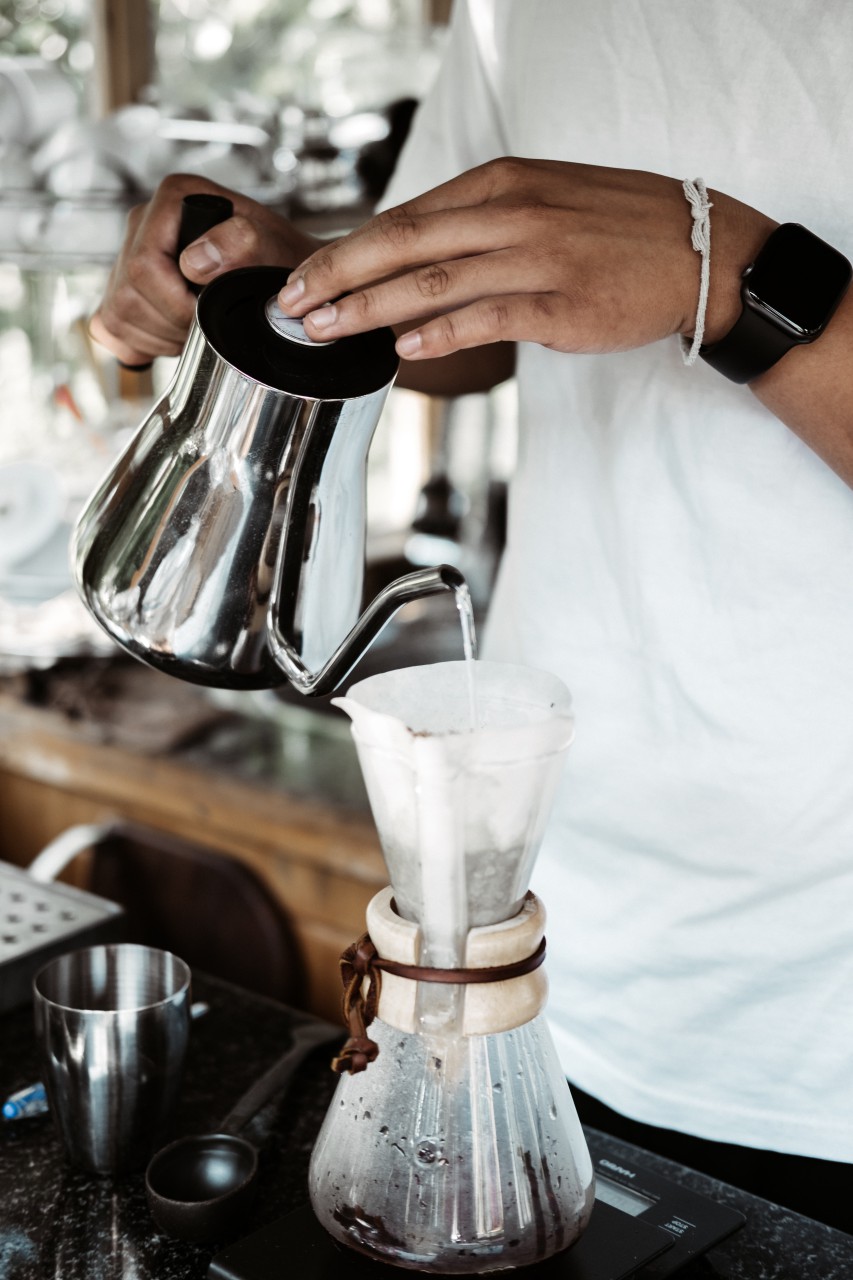 Known as the nation's coffee capital, Buon Ma Thuot is one of the largest growers of coffee beans in Central Highlands and the perfect destination for coffee enthusiasts. Red basaltic soil makes the whole region an ideal place for growing coffee. A must try is Buon Ma Thuot's coffee – the enticing aroma and the taste of coffee rolls smoothly on the tongue and leaves a rich lingering aftertaste. Trung Nguyên Coffee Village and World Coffee Museum are two famous spots where you can explore coffee-related artifacts, like vintage coffee containers and cups or equipment and traditional harvest tools of the Central Highlands. Stay at Doi Sao Homestay and you'll be able to enjoy your coffee – while it's still hot – and ease into your day in style.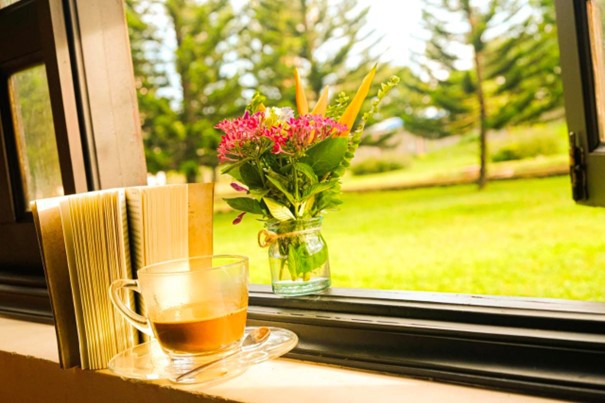 Whether a commuter grabbing a black coffee to go or friends catching up over cappuccinos, there's a coffee shop in Vung Tau that suits the occasion in every corner. With tourists coming in flocks, Vung Tau today is awash with a myriad of cafes keeping the morning crowd well-caffeinated with their own creative coffee-based concoctions. Located in the very heart of Vung Tau, Kim Minh Hotel is an ideal stay for travelers who want to conveniently cafes-hop and hunt down the best cuppa.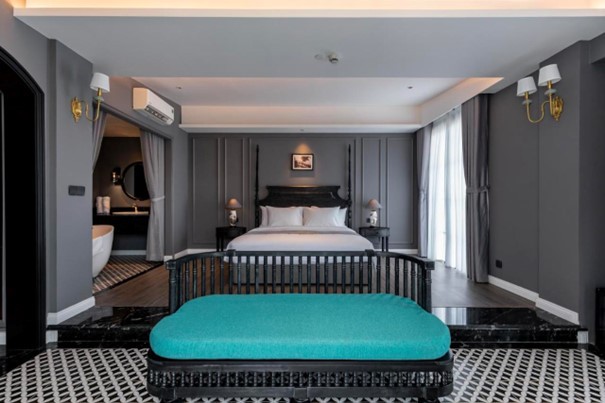 With independent coffee shops rising exponentially over the past few years, Da Nang is a coffee-lover's dream. The beachside walkways in Da Nang boasts a lovely combination of street coffee stalls, specialty roasters and Instagrammable coffee shops, with the sound of beans-grinding and espresso-making machines drowning out morning commuters. After enjoying your complementary buffet breakfast at Cozy Da Nang Boutique Hotel, you can have your intake of caffein goodness right in the lounge of the hotel, or stroll around central Da Nang to locate the city's finest coffeehouses and sample their brews.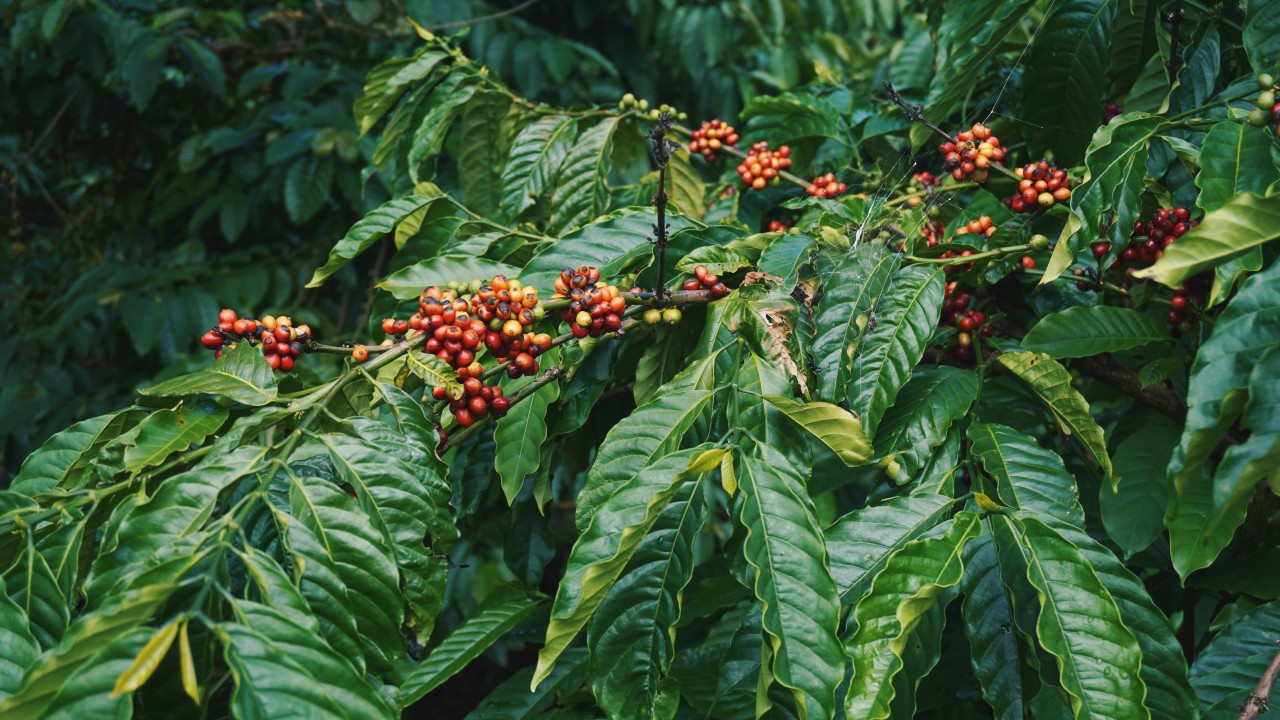 Pleiku should be a destination high on the list of any coffee aficionado. Located in Gia Lai province, Central Highlands, the city has geographical – high altitudes – and climatic conditions favorable for coffee cultivation. Naturally, coffee becomes a big part of the city's culture and locals are proud of their high-quality brews. Minh Manh Hotel 2 offers air-conditioned rooms with huge glass windows for you to take in the amazing mountain view while sipping your favorite brew.