Officially put into operation from July 2022 with 36 sea-view villas, Ana Mandara Cam Ranh has recently added two new towers with 140 luxury rooms and complete facilities within the resort premises.
Located o the most beautiful beaches on the South Central Coast, with gorgeous meandering beaches full of sunshine and breeze, sand extrusions with shiny yellow color, overlapping mountains, and green patches of forest. There are also salty salt farms, where the honest picture of salt workers wearing palm-leaf conical hats has been diligently bringing baskets of pure white salt since dawn. Inspired by those beauties, we have breathed life into the design of 176 Villas, Hotels, and Suites at Ana Mandara Cam Ranh to transport you to a perfect ambiance close enough for a convenient experience and far enough for private space to enjoy the sea, sun, and sand.
36 Seaview and Beachfront Villas combine delicate indigenous styles inspired by Vietnamese Non-La (conical hat) with chic modernity. With a large accommodation area from 105m2 to 448m2 for 1 to 4-bedroom villas, each Villa's contemporary interior is designed to maximize your comfort with a personal choice of pillow for a restful night's sleep. All villas are well equipped with a private pool living area, private bathtub, and amenities perfect for multi-generational family groups or honeymoons for couples looking for privacy and luxury but still cozy and comfortable like home.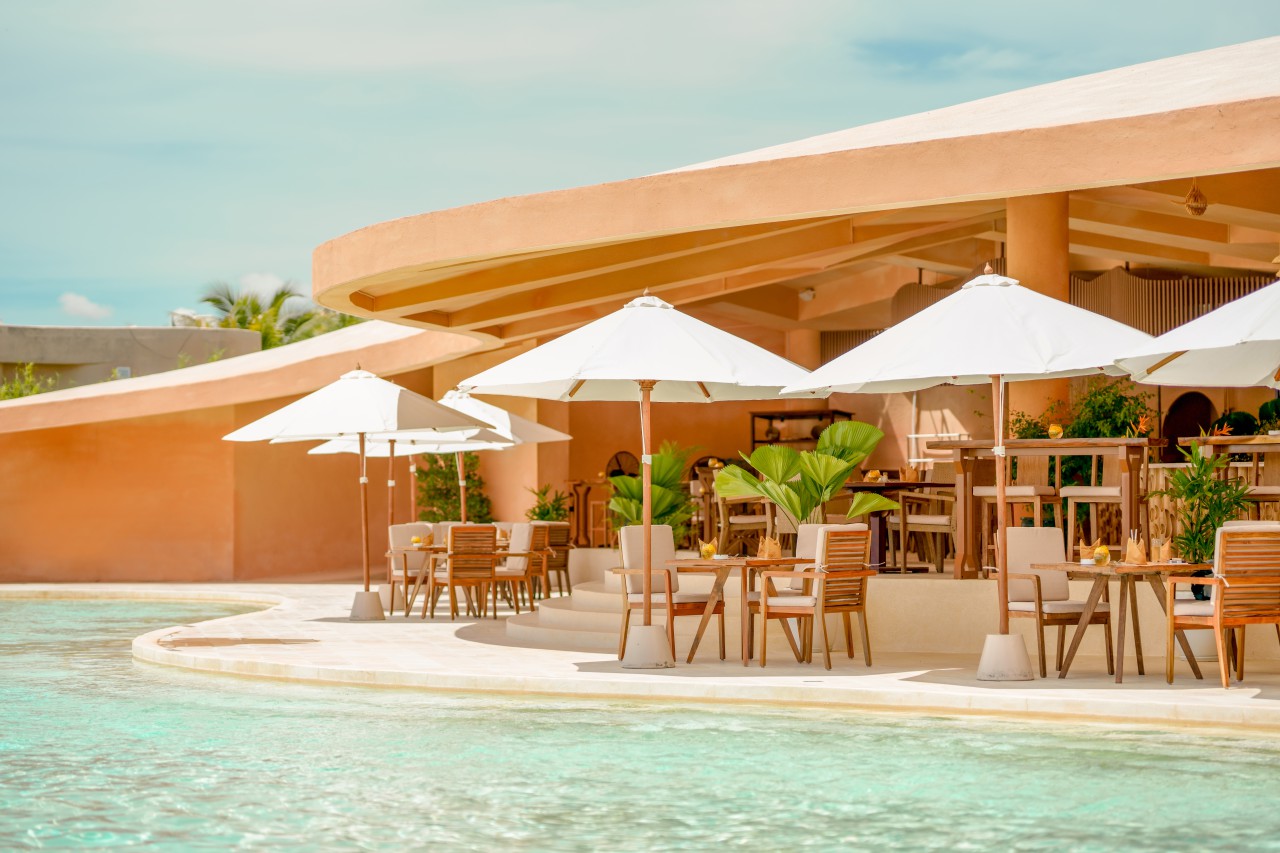 Designed in a tropical style, the rooms and suites of two "Ana" & "Beach" buildings we recently launched are a symphony of elegance and comfort. They feature modern fittings that blend harmoniously with local influences, ranging from a spacious 56 square meters to an expansive 195 square meters, with plenty of natural light streaming through full-sized windows. Floor-to-ceiling glass doors lead to large private balconies in each hotel room, offering sweeping views of the shimmering sea or verdant mountains. Additionally, the 8 Premium Sky Pool Villas are arranged to fit on the top floor of two buildings to satisfy travelers who seek privacy and luxury but are still cozy and comfortable for a vacation with a group of close friends or on an extended business trip.
The resort always appreciates the experiences of each visitor when visiting the  "Ana" house. It is reflected not only in the meticulousness of in-room amenities and services, but the delicious and colorful culinary menus at the resort's restaurants also leave an impression. It can be a culinary tour of five continents with talented chefs at Ana Sand House Restaurant or a tasty feast with fresh seafood from the open kitchen at Ana  Beach  House Restaurant. All are wholeheartedly cared for by the resort chefs, who desire to create a journey where visitors find and discover exotic yet familiar things during their long trips.
| | |
| --- | --- |
| | |
Moreover, recreation and lifestyle activities also interest our guests when visiting Ana Mandara Cam Ranh. Parents can relax with health care treatments at Ana Mandara Spa. At the same time, the children can have fun at Just Kids, or the whole family can visit the organic garden and participate in cooking activities to create memorable moments for the family stay at Cam Ranh Bay.
No small detail is overlooked with weddings and events at Ana Mandara Cam Ranh. The 400 sqm Ballroom features column-free space with high ceilings that can host up to 350 guests. The ballroom can also be divided into four meeting rooms for smaller group meetings and is equipped with state-of-the-art lighting and sound systems, which promises to become an expected destination for MICE tourism. Whether it's an incentive meeting, a company party, a product launch event, or a romantic beach wedding – our event planners will ensure that every detail is considered and taken care of.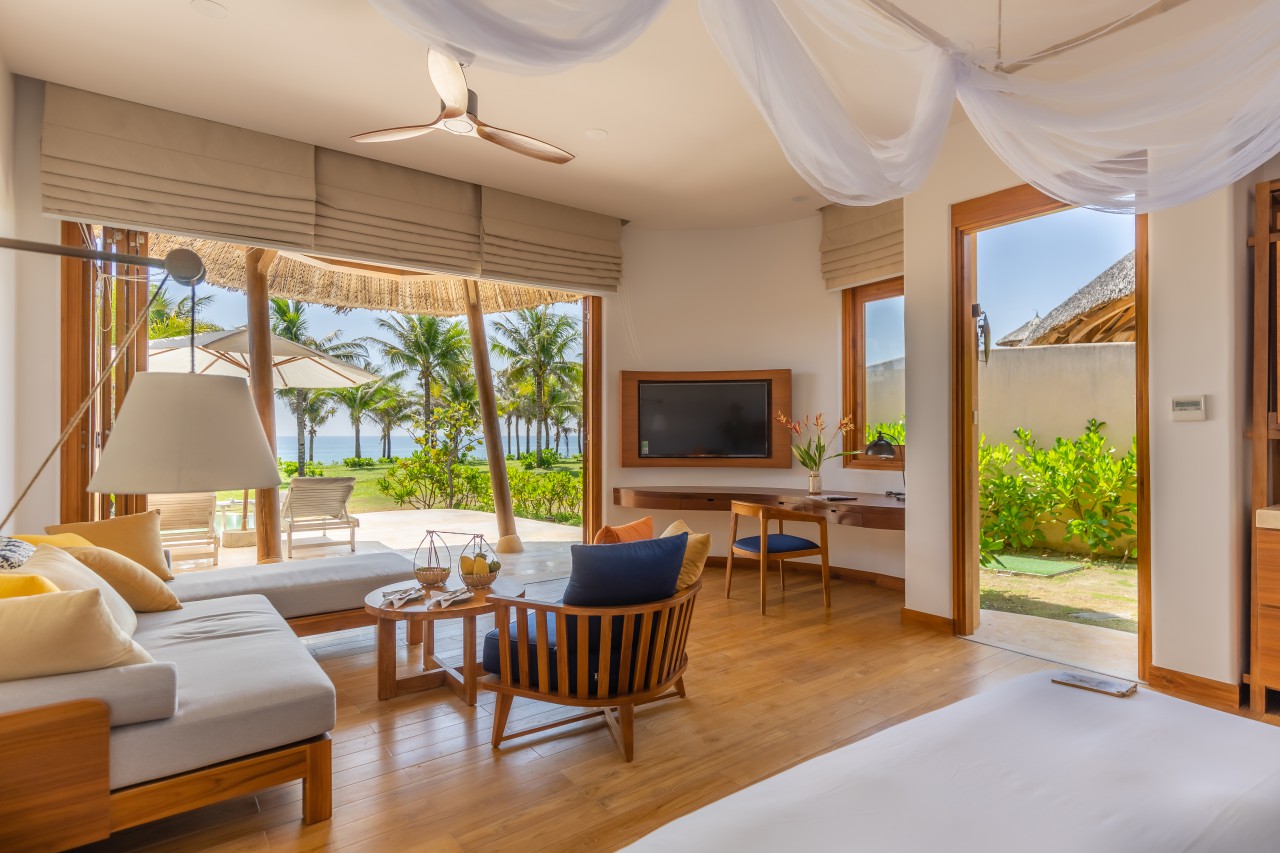 Mr. Jean-Pierre Leclerc – General Manager of Ana Mandara Cam Ranh Resort, said, "With the well-groomed and thorough launch when all of Ana Mandara Cam Ranh's spaces and services have been completed, I am extremely proud to be at a great place to catch the dawn of Khanh Hoa beach. Along with hospitality, professional service and relaxing space, Ana Mandara Cam Ranh will bring guests the unforgettable memory of the vacation."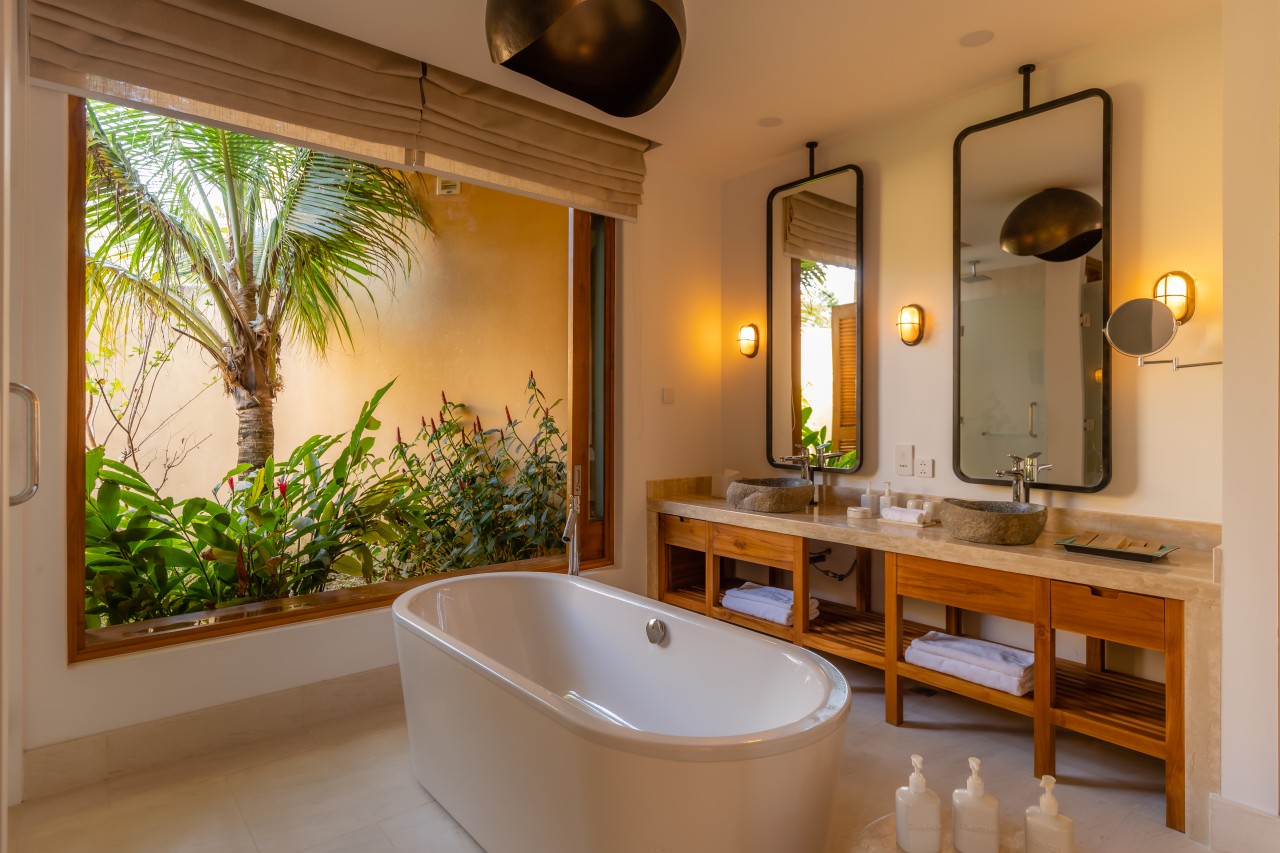 To celebrate its launch, from now until the end of October 2022, discover Ana Mandara Cam Ranh Resort and enjoy our exclusive offer of up to 55%, with prices from only VND 1,854,000++/ Room/ Night. Stay minimum for 02 nights, and guests will get more of the airport transfer and enjoy a complimentary tea break for 02 people. Stay minimum for 03 nights, and guests will receive 60 minutes of relaxing massage at Ana Mandara Spa – a place to help you balance and  refresh the body and mind.
Every day at Ana Mandara Cam Ranh will be a poetic and memorable journey.
——–
Ana Mandara Cam Ranh
Located on one of the most beautiful beaches of the South Central Coast, in Bai Dai, Cam Ranh Bay – a 40-minute drive from Nha Trang city center and 10 minutes from Cam Ranh International Airport, Ana Mandara Cam Ranh consists of 176 rooms with exquisite and impressive design. The resort was born to the unique values of one of the legendary service industry brands in Khanh Hoa province. With all the hospitality and enthusiasm, Ana's house confidently brings memorable moments, whether it's meals, sleep, relaxing spa treatments, or fun activities during the holiday.
The Beachfront and Semi Seaview Villas combine delicate indigenous styles inspired by Vietnamese Non-La (conical hat) with chic modernity, 36 luxurious sea-view villas, and 140 elegant suites will provide guests with a comfortable resort space of international standards. The resort includes a restaurant, a pool bar, a large outdoor pool, and other facilities such as a gym, vegetable garden, spa, ballroom and children's play area— all bespoke for the comfort of guests and loved ones.