A seasoned professional with substantial experience managing hotels in Asia has been appointed to the helm of Meliá Ho Tram Beach Resort.
Spanish-born Alvaro Berton has taken charge of the 17-hectare beachfront property at Ho Tram, a two-hour drive from Vietnam's biggest metropolis Ho Chi Minh City.
Berton has worked in management roles for Meliá Hotels International for more than eight years. He was the general manager of Meliá Purosani Yogyakarta in Indonesia for more than two years, and before that the cluster general manager for Melia's Sol Beach House Bali Benoa All Inclusive and Sol House Bali Kuta for almost five years.
Before he embarked on a hospitality career, he studied a bachelor's degree in business and administration at the University of Seville in Spain and worked as a financial officer at CaixaBank Financial Group in Seville. Berton studied a master's degree in International Hotel Management at the University of Seville and worked as assistant manager at Meliá's Paradisus Palma Real Golf & Spa Luxury All Inclusive Resort in the Dominican Republic during his studies. In February 2014 Berton then became the cluster executive assistant manager and revenue manager for Samabe Leisure Resorts, overseeing the hotel operations for Grand Mirage Resort & Thalasso Bali and Club Bali Mirage.
Berton's appointment to the Ho Tram resort comes as Vietnam's tourism industry booms in the wake of the pandemic's constraints.
"My team and I look forward to delivering the warm Spanish hospitality, distinctive passion for service and focus on sustainable tourism that Meliá is renowned for," said Berton.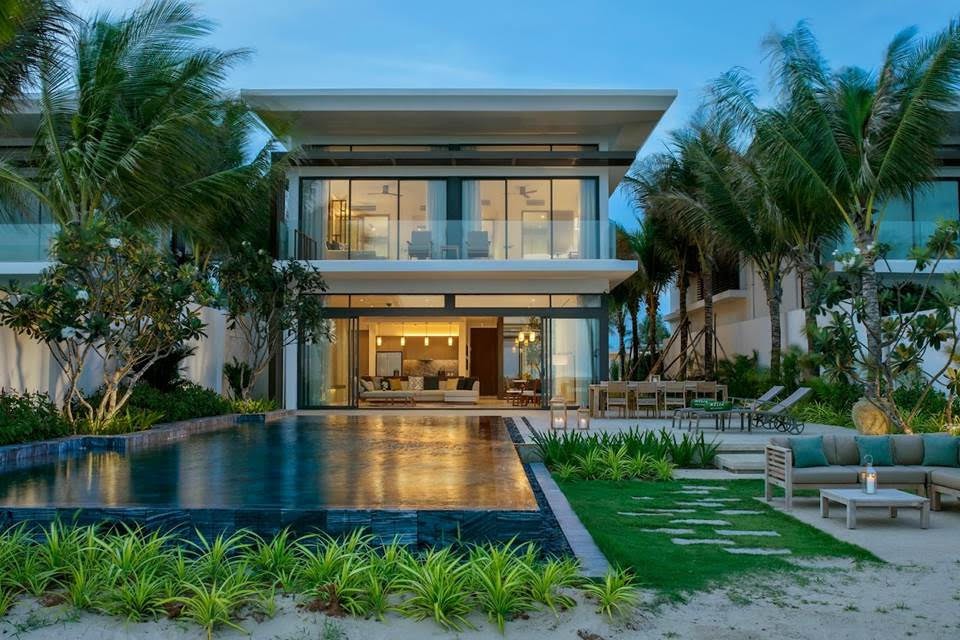 The 152-room and 83-villa resort features three restaurants including a beach club, three swimming pools, a coffee shop, 20-treatment room spa with an additional foot massage area and beauty salon, executive lounge The Level Lounge, ballroom and conference facilities, kids club, gymnasium, gift shop and more. The resort's contemporary rooms, suites and villas afford unencumbered views of the ocean, lush gardens, lakes and swimming pools.
For more information about Meliá Ho Tram Beach Resort, visit www.melia.com, email [email protected] or call +84 (0) 254 3789 000.
About Meliá Hotels & Resorts
Meliá Hotels & Resorts is the most well-known brand within Meliá Hotels International; it has more than 100 city and resort hotels in the main leisure and business destinations of Europe, Asia, Africa and America. Meliá Hotels & Resorts instinctively understands the guests' needs and lifestyle expectations and caters to every aspect of guests' wellbeing. It offers exemplary meetings and events facilities in all key business cities and exotic locations, serving the ever-expanding conference and incentive travel market. Follow Meliá Hotels & Resorts on Twitter @MeliáHtlResorts, Facebook @Meliá.Hotels and Instagram @Meliáhtlresorts. www.Meliá.com.
About Meliá Hotels International
Founded in 1956 in Mallorca (Spain), Meliá Hotels International operates more than 380 hotels (portfolio and pipeline) throughout more than 40 countries, under the brands Gran Meliá Hotels & Resorts, Paradisus by Meliá, ME by Meliá, Meliá Hotels & Resorts, The Meliá Collection, INNSiDE by Meliá, Sol by Meliá and Falcon's Resorts by Meliá, plus a wide portfolio of affiliated hotels under the "Affiliated by Meliá" network. The Group is one of the leading companies in resort hotels worldwide, while also leveraging its experience to consolidate the growing segment of the leisure-inspired urban market. Its commitment to responsible tourism has led the Group to become the most sustainable hotel company in Spain and Europe, according to the last S&P Global Corporate Sustainability Assessment (Silver Class). It also has ranked seventh in the Wall Street Journal's list of the 100 most sustainably managed companies in the world (and the leading travel company) and is the only Spanish travel company included in the list of "Europe's Climate Leaders 2021" by Financial Times. Meliá Hotels International is also included in the IBEX 35 Spanish stock market. For more information, visit www.meliahotelsinternational.com