It was a night to remember for guests, staff and the owners of Fraser Residence Hanoi as the property celebrated its first anniversary on 2 Dec 2022.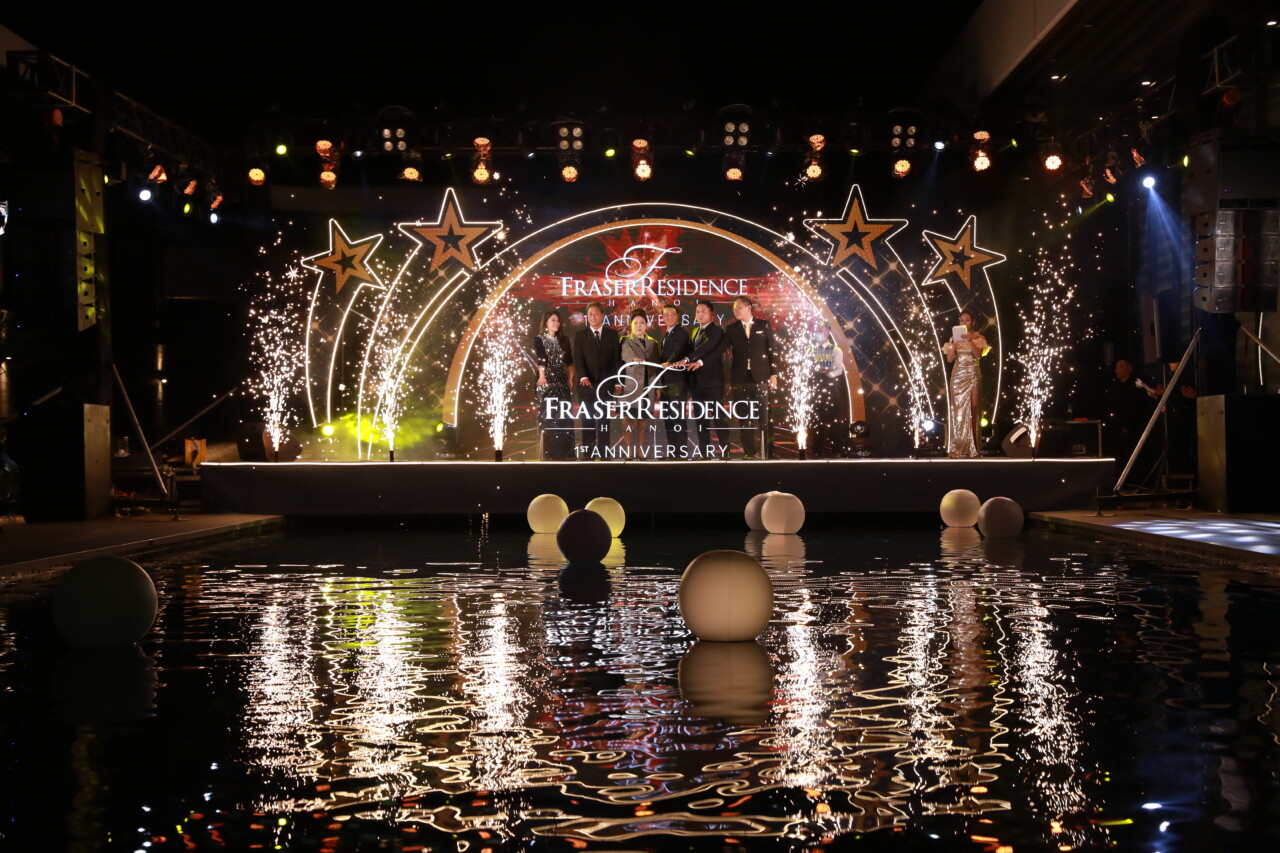 Party-goers dressed up to light up the night, complimented by the water drum dance and a set by Binh Minh to serenade guests at the cocktail party. Five lucky draw winners also went home with trips to Berlin, Singapore, Sydney, Paris and Seoul!
Started establishing everything from scratch at the height of the Covid 19 epidemic, the team at Fraser Residence Hanoi strived our best to complete the finishing work and setting up for the property, The team's performance exceeded expectations in just six months with guests coming from all over the world including Korea, Japan Taiwan, Europe and the United States of America.
Therefore, there is much to celebrate since Fraser Residence Hanoi has become known for its luxury serviced apartments in the thriving Bac Tu Liem district, home to embassies and multinational companies.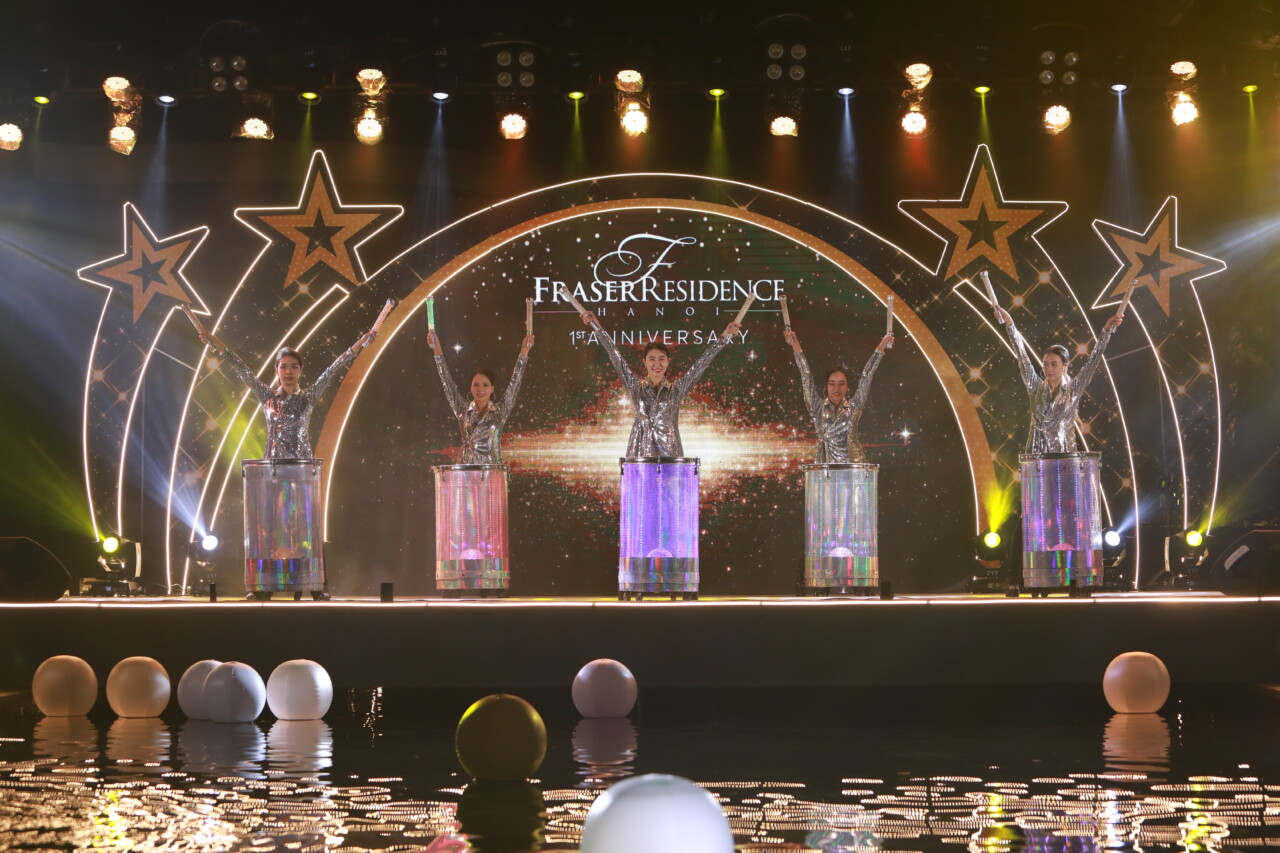 Another highlight of the night was the speeches, including a heartfelt one from the guest of honor.
Madam Nguyen Thi Thanh Thuy, the owner of Fraser Residence Hanoi, shared her unforgettable journey to achieve this dream. Determined to build a world-class product, she worked with celebrated architecture design company and contractor. Putting her trust in Frasers Hospitality to manage this property and having worked with the staff for the past year, she believes that the award-winning global luxury serviced apartment management has the best expertise and experience to meet the demands of the new-age travelers.
Frasers Hospitality's Chief Operating Officer Mr Mark Chan paid tribute to Madam Thuy's vision. He said in his speech, "Not only has she demanded the best of us, but she has also given the best of herself to this stunning development. The team has built momentum and kept going, staying real and relevant to our guests."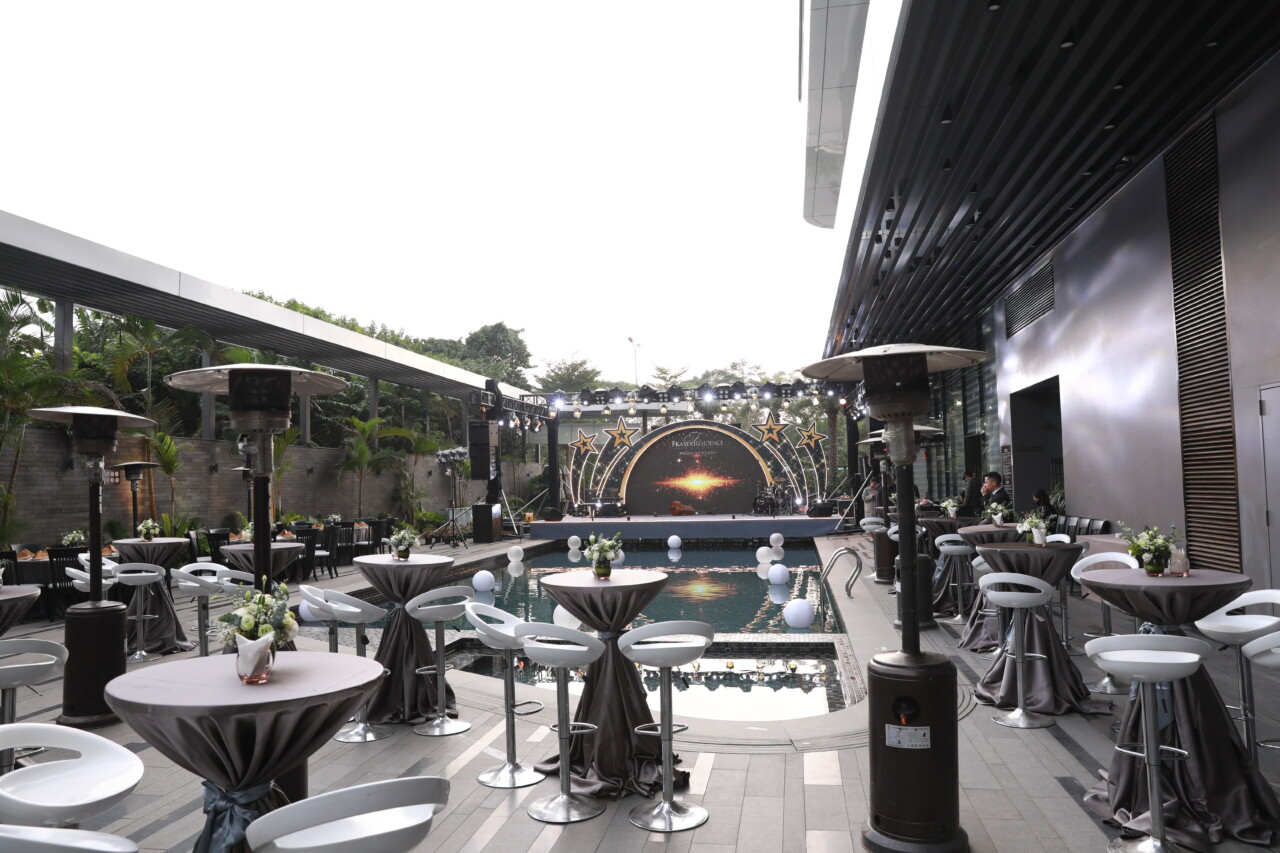 As the tourism and hospitality industry bounces back from the pandemic, Fraser Residence Hanoi looks forward to creating memorable experiences for its guests.
Congratulation to the team who sets the tone for the first Fraser Residence in Hanoi!
Can you find out the name of the band? I think it is one of Hanoi's oldest/most famous jazz bands.