During an evening showcase of its five-star service and entertainment, Sheraton Saigon Hotel & Towers revealed the look of the newly renovated rooms and suites in its Main Tower. The invite-only event was attended by media, key opinion leaders (KOLs) and other distinguished guests.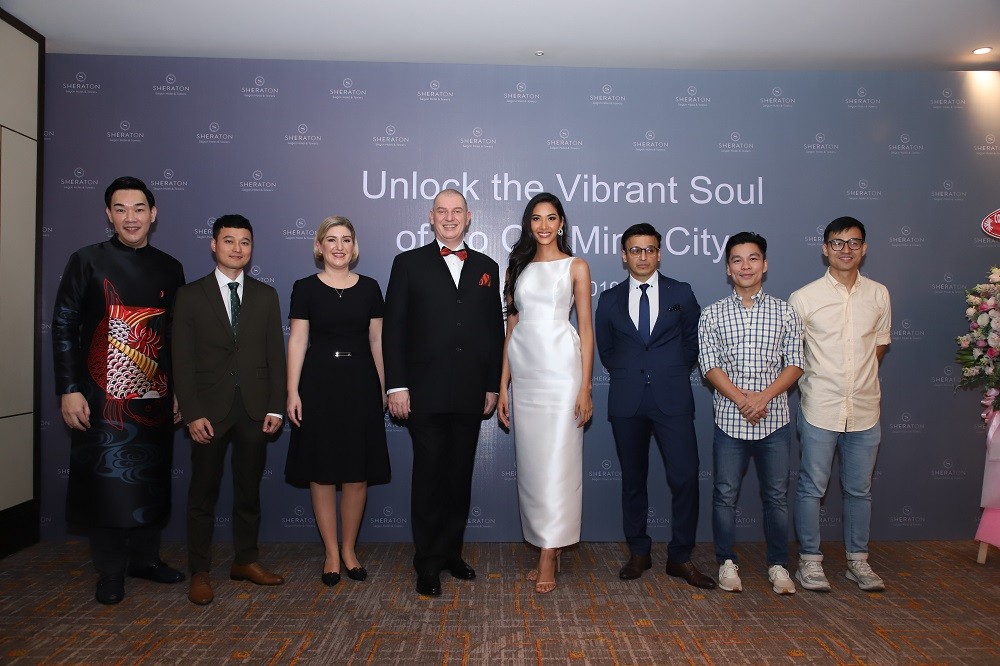 Taking inspiration from the lotus, 376 of the hotel's 494 rooms and suites have been redesigned to create a cozy, home-like atmosphere against the backdrop of the boisterous city. Representing purity, serenity, sophistication, and elegance, the symbolism of the lotus is deeply integrated into the hotel's refreshed interior design.
Besides revealing the newly-designed rooms, the event was a treat for guests, with an exciting variety of entertainment, culinary shows and surprises. Showcasing its best food and beverage, the hotel served signatures from each of its five highly-regarded restaurants and bars, including Vietnamese favorites as well as authentic Cantonese and grilled western dishes. 
"We're inviting visitors and guests to 'unlock the vibrant soul of Ho Chi Minh City' with us," said Mr. Scott Hodgetts, General Manager of Sheraton Saigon Hotel & Towers. "We want to celebrate the vibrant energy and extraordinary cultural features of this incredible city. Following the refurbishment, guests will find even warmer and more inviting spaces that provide an elevated experience for both business and leisure."
Lifestyle gurus enjoyed the showcase alongside culinary experts and KOLs in the field, including supermodel Ha Anh Vu; Miss Universe 2017 first runner-up Hoang Thuy; singer and travel blogger Quang Vinh; and fashion designers and travel bloggers Adrian & Sơn Đoàn.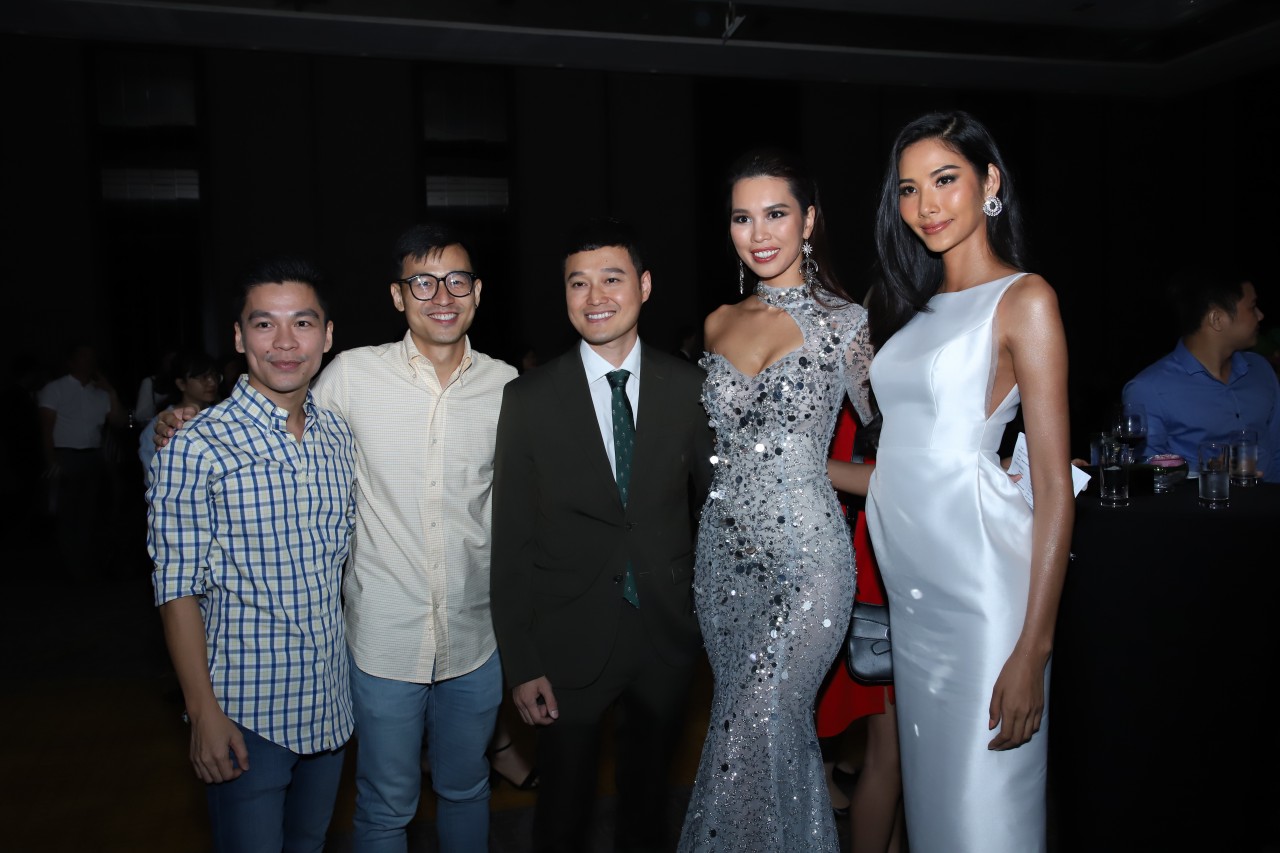 "This hotel is an integral part of the fabric of this city; it's an exhilarating time for Sheraton Saigon," shared Ms. Ha Anh. "I'm thrilled to check out the redesigned rooms and get a taste of the fresh new dishes and services. As the city continues to evolve and modernize, it's nice to see one of my favorite hotels keep up with the times. Class is permanent, and for me, Sheraton Saigon Hotel & Towers continues to be an alluring gathering place for people from around the world."
With an aim to provide guests with experiences that give them the most from their stay, whether it be for business or vacation, Sheraton Saigon Hotel & Towers launched 15 years ago as one of Ho Chi Minh City's first five-star hotels, leading with purposeful design and seamless guest experience.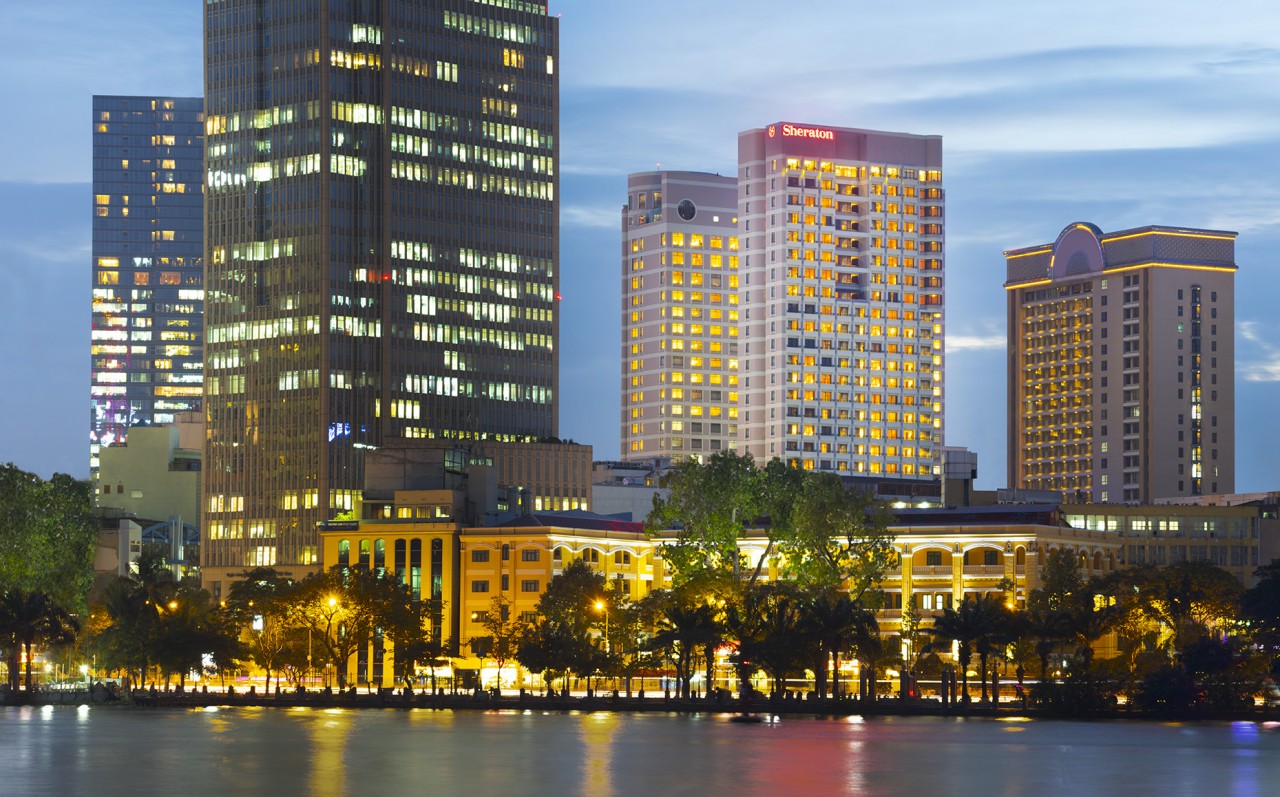 In a dynamic location on the historic Dong Khoi Street, the hotel has a world-wide reputation as an international upscale hotel and event destination. A total of 494 rooms and suites, each with stunning views of the city, located in the Grand and Main Towers, means the hotel can offer a wide range of accommodation to perfectly match guests' needs and preferences.
With 17 versatile meeting rooms and highly experienced staff, Sheraton Saigon Hotel & Towers is a distinguished gathering place for all types of events. It offers exclusive experiences through international and regional culinary discoveries, and genuine attentive service with a modern local-inspired twist right in the vibrant city center.
About Sheraton Hotels & Resorts
Sheraton Hotels & Resorts, part of Marriott International, Inc., makes it easy for guests to explore, relax and enjoy the possibilities of travel at nearly 450 hotels in over 70 countries and territories around the world. Sheraton continues to enhance the brand through innovative guest experience, differentiating design, multi-channel marketing and a sharp focus on service. To learn more, visit www.sheraton.com. Stay connected to Sheraton on Facebook, and @sheratonhotels on Twitter and Instagram. Sheraton is proud to participate in Marriott Bonvoy, the new name of Marriott's travel program replacing Marriott Rewards®, The Ritz- Carlton Rewards®, and Starwood Preferred Guest® (SPG). The program offers members an extraordinary portfolio of global brands, experiences on Marriott Bonvoy Moments and unparalleled benefits including earning points toward free hotel stays and nights toward Elite status recognition. To enroll for free or for more information about the program, visit MarriottBonvoy.marriott.com.