Valentine's Day is around the corner. Whether you celebrate Valentine's Day with your loved one right in the heart of the city or take a romantic get-away by the beach, the following delightful suggestions hopefully will give you some ideas for an unforgettable love anniversary.
Romantic Dinner For 2 at Hotel Royal Hội An – MGallery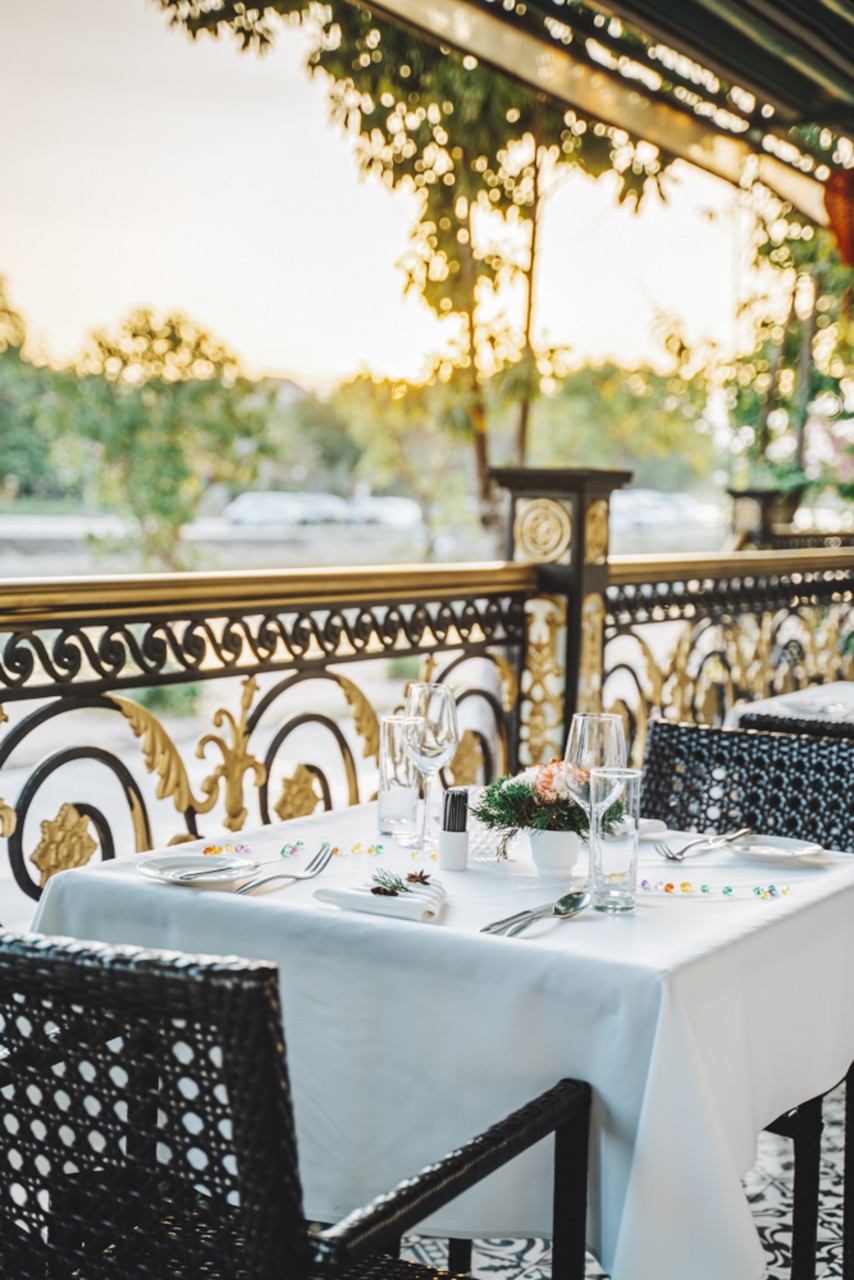 Standing majestically alongside the tranquil Thu Bon river, Hotel Royal Hoi An – MGallery is an international luxury hotel whisking travelers away to another time and place to enjoy a taste of the sans souci lifestyle. The boutique hotel connects guests to the city's heritage through the epic love story artfully conveyed throughout the hotel featuring a harmonious blend of Vietnamese, Japanese tradition and Indochinese luxury.
There is nothing more romantic for a Valentine's date than a candle-light dinner, immersing in the melody of love, savoring the taste of love with your dearest one. Hotel Royal Hoi An – MGallery lends itself a perfect choice for lovers to celebrate their love with a special Valentine 5-course menu for couples in such luxury romantic atmosphere at Faifo restaurant.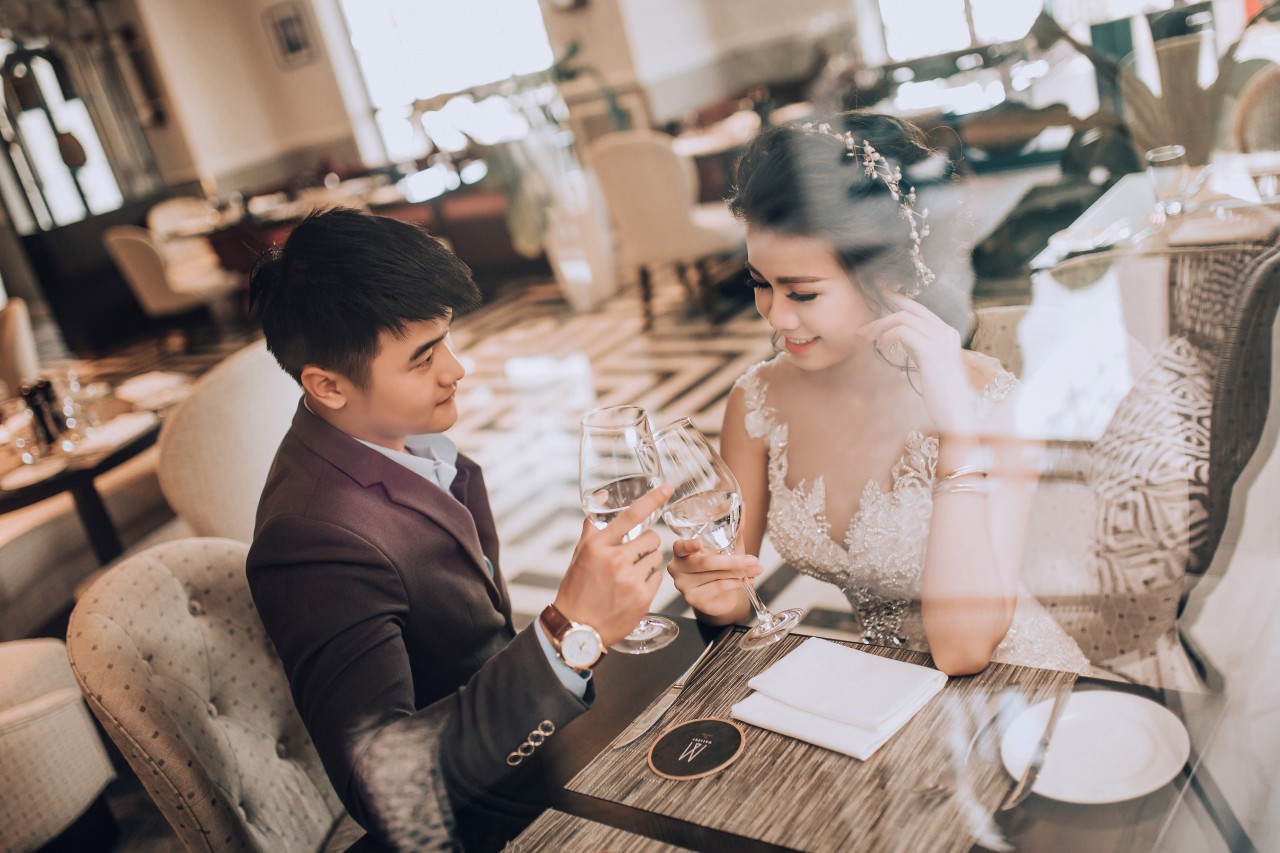 Venue: Faifo Restaurant, Hotel Royal Hội An – MGallery
Time: February 14, 2020 | 6:00 pm – 9:30 pm
Set Menu: From VND 1,600,000 ++/ couple
For Reservations: 84 (0)235 3950 777 or email: [email protected]
Website: https://hotelroyal-hoian.com/offers/valentines-day-dinner/ 
Sunset Champange On The Beach at La Veranda Resort Phú Quốc – MGallery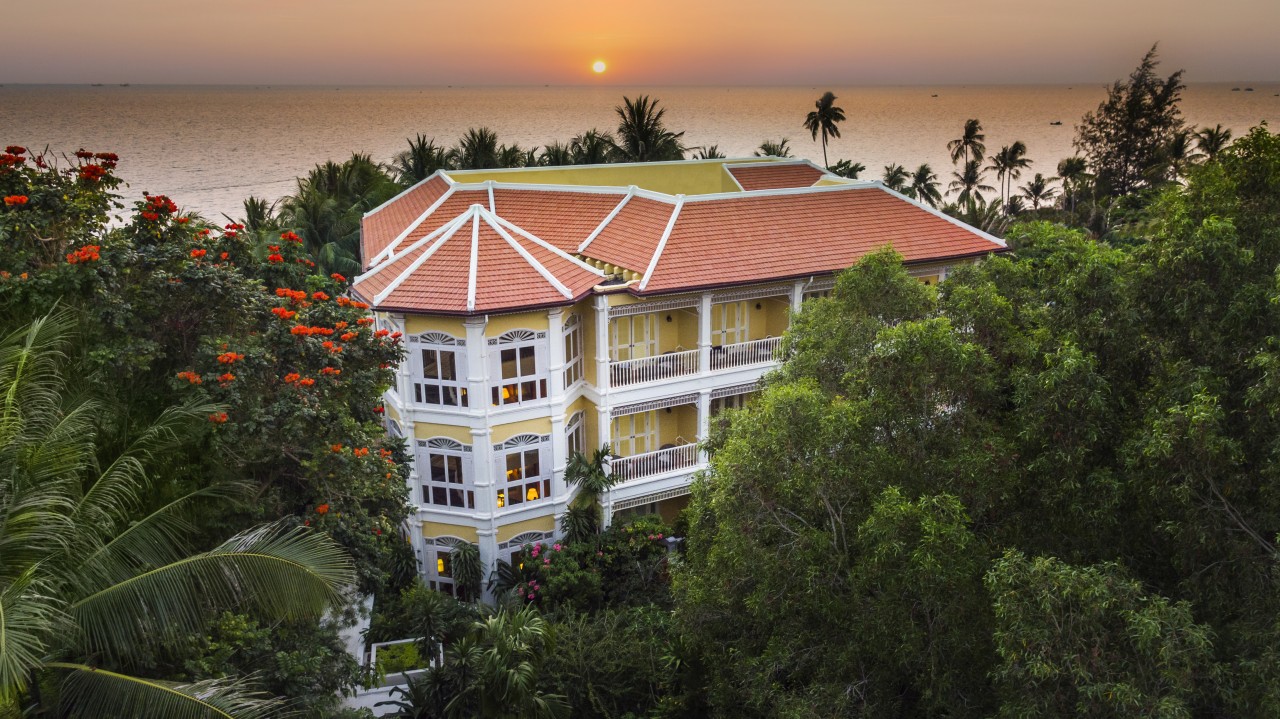 There is no better time to visit Phu Quoc pearl island. With the warm sunlight kissing your skin, the refreshing ocean breeze running through your hair and your feet in the sand, get ready for an intimate and relaxing holiday as an investment into your relationship.
This Valentine month, consider plunging yourself into relaxation coupled with award-winning romantic activities at La Veranda Resort Phu Quoc – Mgallery. Imbued with the grandeur of a mansion by the sea set in an island sanctuary, La Veranda allows you to find magical moments in time that transcend the ordinary. From surprising Breakfast In Bed to enchanting Sunset Champagne or delightful Dinner Under The Stars, there are numerous ways to reconnect.
On Valentine's Day, surprise your loved one with a romantic 5-course tasting menu at The Peppertree Restaurant, Top 4 Best Fine Dining Restaurant in Vietnam at TripAdvisor 2019 Travelers' Choice Awards. Remember to opt for the wine-pairing option to indulge you both in perfect romance.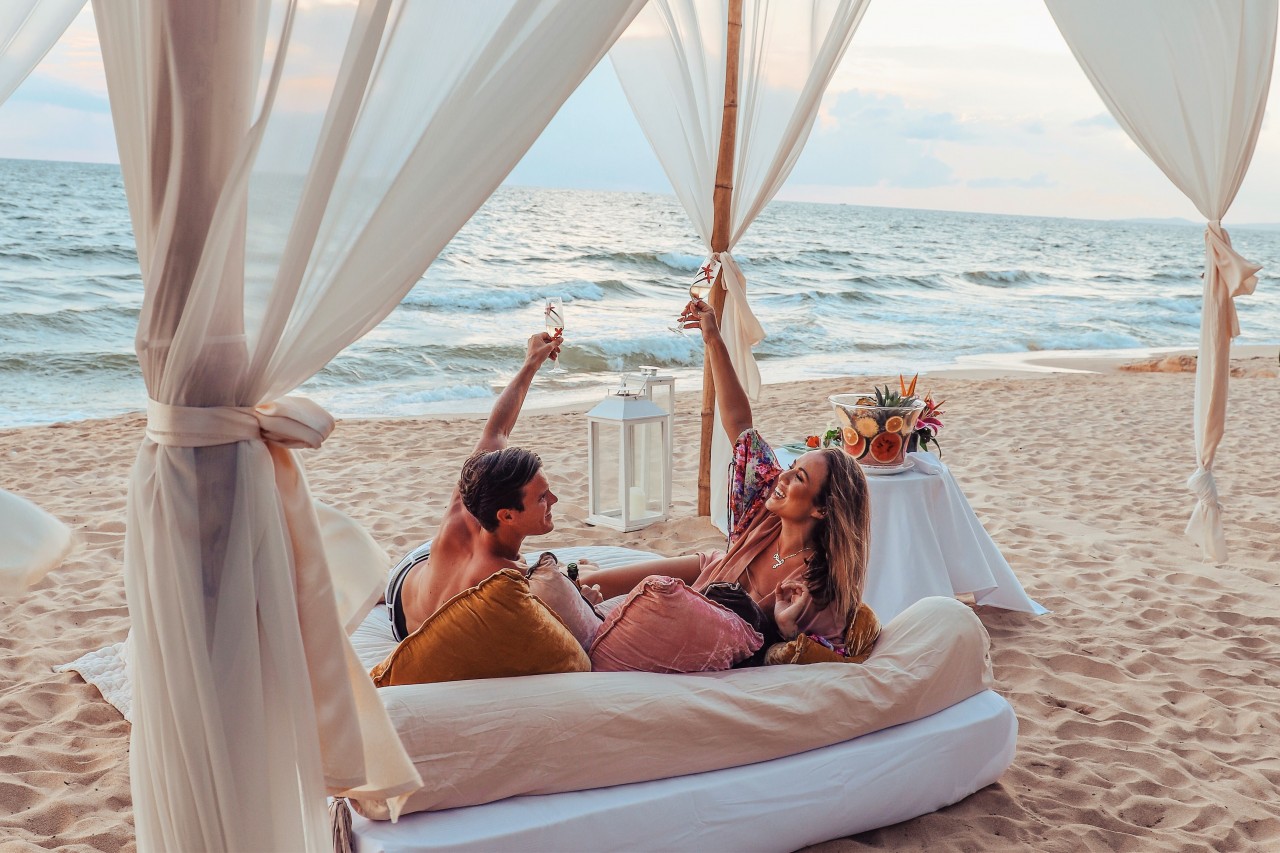 Venue: The Pepper Tree Restaurant, La Veranda Resort Phú Quốc – MGallery
Time: February 14, 2020 | 6:00 pm – 8:00 pm
Set Menu: From VND 2,400,000 ++/ couple
For Reservations: +84 (0) 2973 982 988 or email [email protected]
Website: https://laverandaresorts.com/offers/valentines-offer/ 
Lovers' Sweet Night at Hotel de l'Opera Hanoi – MGallery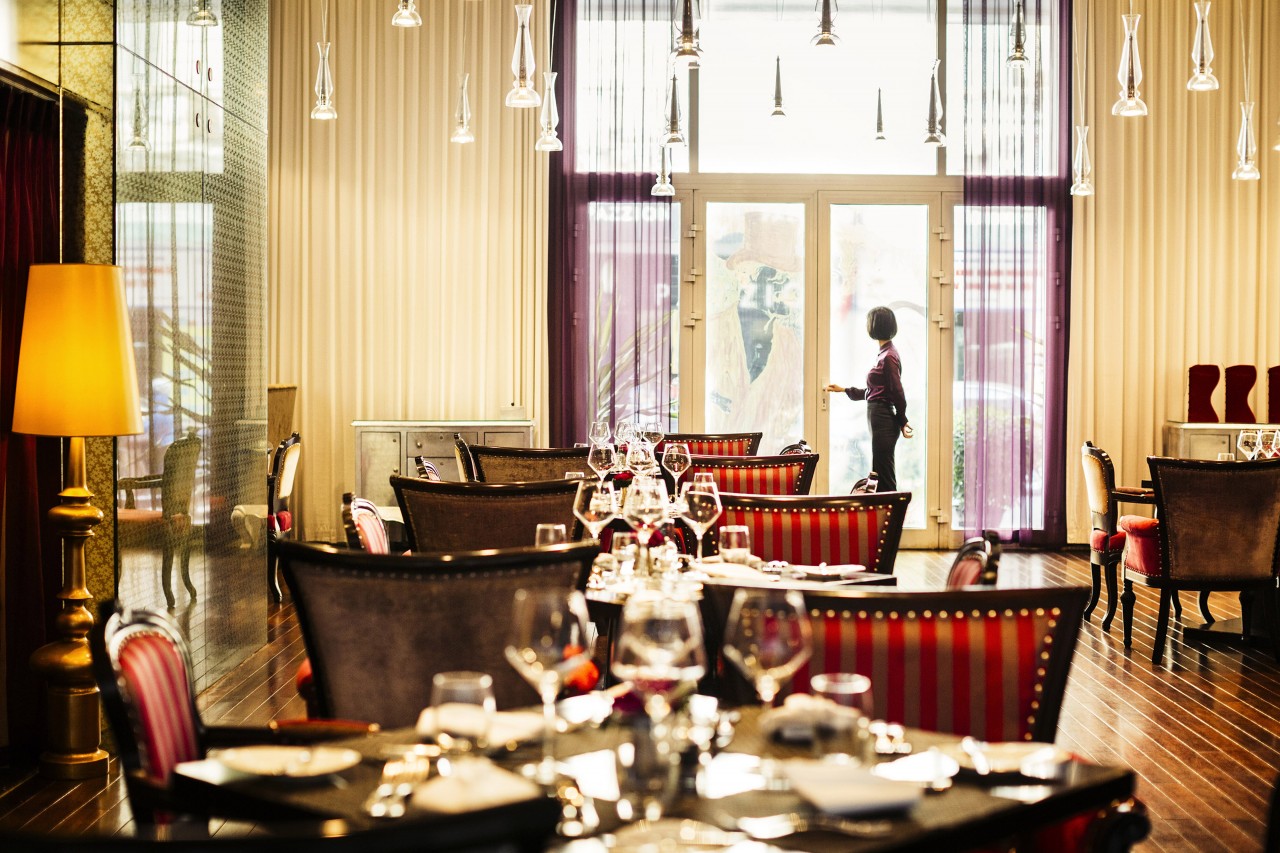 At Café Lautrec, love is the secret ingredient used to concoct delicious Valentine's Day dinners that you'll remember for a lifetime. Whether your passion is just blossoming or your relationship has weathered many a storm, the 4 course- set dinner on V-Day will be an exclusive sweet treat for you and your lover.
Located right in the Trang Tien street at the heart of the Capital, with the fantastic view of iconic Hanoi Opera House, Café Lautrec of Hotel de L'Opera Hanoi is a perfect choice for couples to create Memorable Moment.
Pamper your special date this Valentine's Day with indulgent menu with all-time-favorite succulent lobster, Australian rib eyes, signature pan-fried salmon and taste-taste-like-heaven desserts in an elegance brasserie-style restaurant, by candle lights and beautiful flowers. What a romantic choice to seize the intimate vibe of lavish treat for two.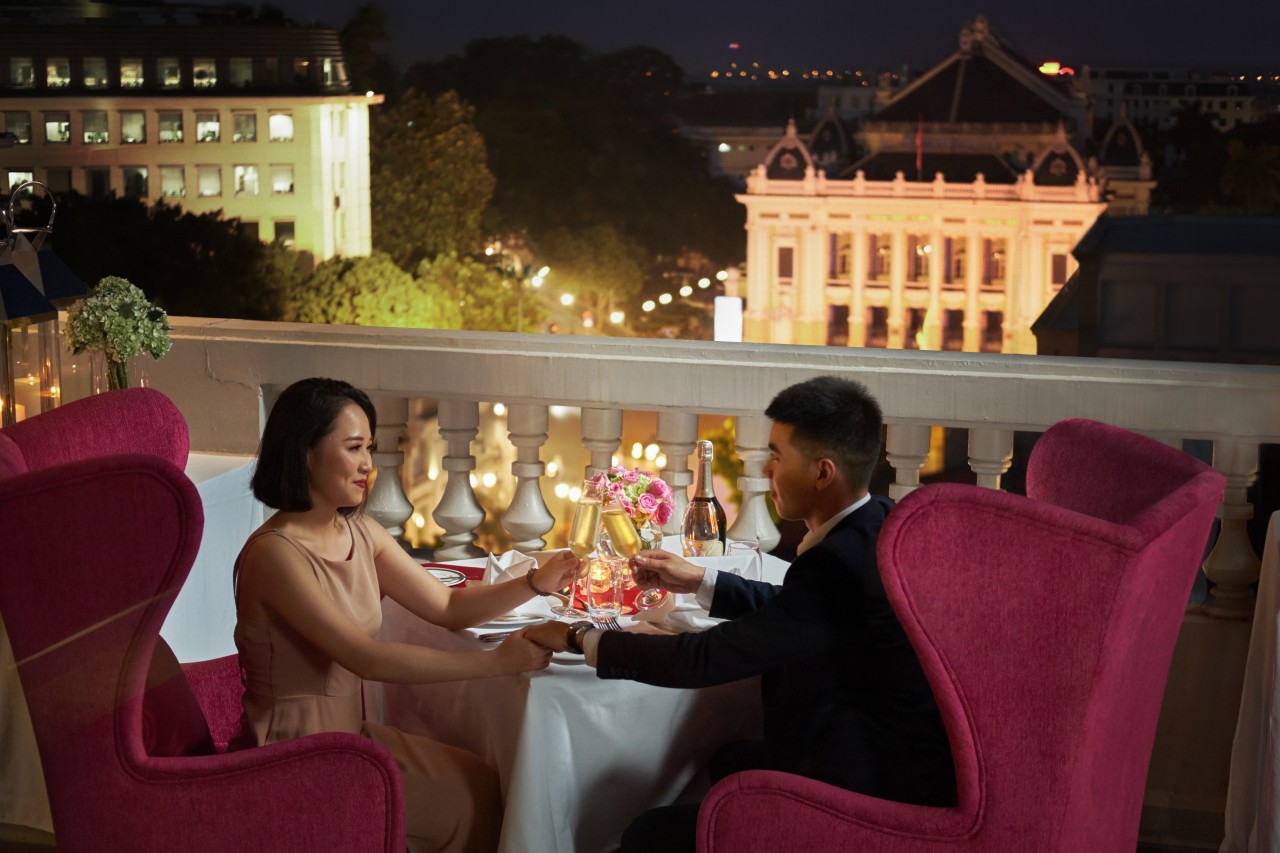 Venue: Café Lautec, Hotel de l'Opera Hanoi
Time: February 14, 2020 | From 6:00 pm
Set Menu: From VND 1,600,000 ++/ couple
For Reservations: +84 (024) 6282 5555, ext. 6421
Website: http://hoteldelopera.com