Sir Nick Faldo speaks exclusively to VGM about the Faldo Series and his deep passion to bring golf to people from all walks of life.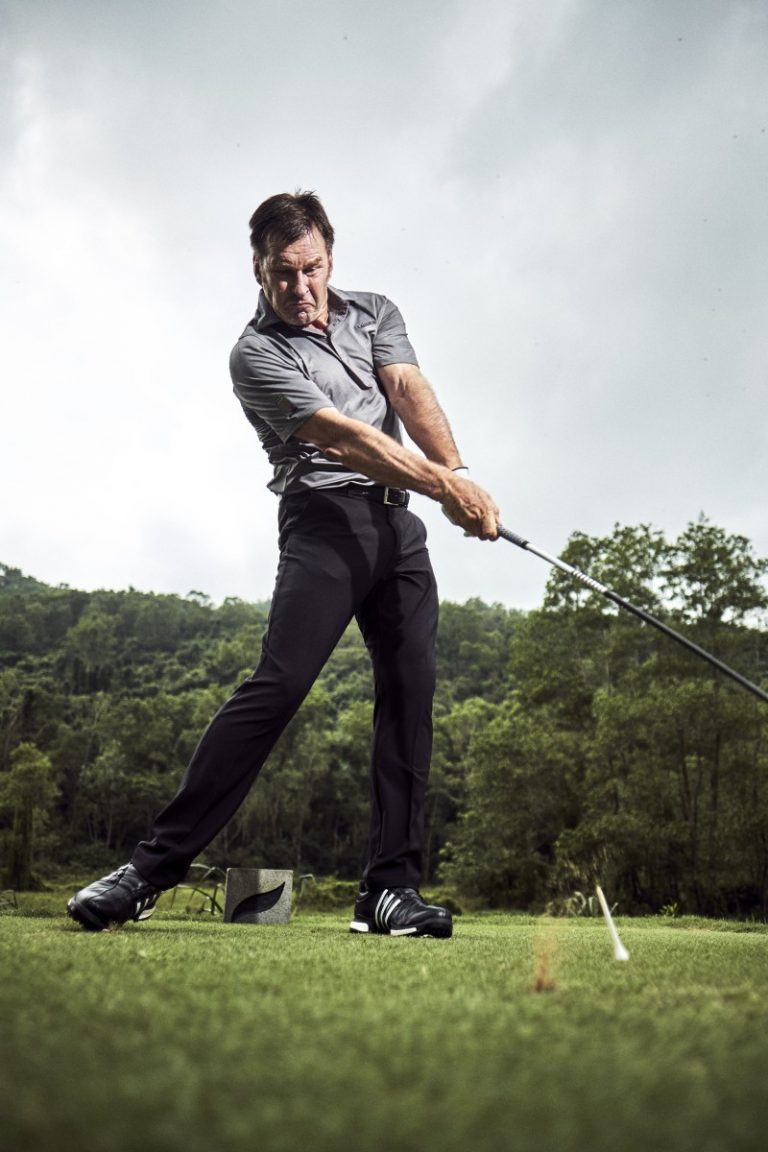 What drives you to organize the Faldo Series?
What drives me is the love for the game of golf. I enjoy trying to give youngsters, boys and girls an opportunity to be competitive, and by being competitive you learn a lot about your golf game and yourself.
How has the series developed since the first tournament?
I think we started with eight countries, and now we're at 17-18 countries from Asia, we have about 32 countries in general now and more than 40 tournaments.
Do a lot of golfers turn pro after playing the series?
I'm not sure. There are some really good ones like Rory, Yani Tseng, Eddie Pepperell, Chris Wood, and Danny Willett. And the girls are the same: Melissa Reid, Carly Booth, quite a fewgood lady golfers.
What advice would you give Vietnam with its burgeoning golf market?
Build more Faldo Design golf courses. The region is really picking up now. It had a tough time since 2008 and the financial crashes, but now things are really picking up and we are pursuing contracts for more projects. We've got another one in Vietnam. We possibly have one in Myanmar, one in Laos and maybe one in South Korea.
How can Vietnam grow the game and inspire talent from the area?
You need to give children more opportunities to get instructions, that's the most important thing. It's a difficult game to learn. Laguna has a good junior programme and it is very in favour of cultivating the juniors. We are even talking about bootcamps, that's the next thing. To maybe come here, I send my team in for a week, so we get the physical, technical and mental coaches to come in and allow the participants to eat, sleep and dream of belting golf balls.
Which course from your designs do you like the most?
I like this one (Laguna Lang Co) the most because it's so different. Its got rice fields, the jungle, some sand and when you come out to the beach we've got a family of buffalos. That's funny. They've done a great job with the rice fields. The rice paddles look fantastic. It's very unique.
That's actually the theme, the design at the beginning. A lot of ideas, it takes time and money to put it all in, so it's getting there, it's getting better all the time. Some holes like 8, 9, 10, and 11 are all natural, we do very little – that's how we found them.
What are your plans to update the golf course?
We're putting a new bunker in on the third. And we might build another fun par-3 left of number 9 along the beach, so we could actually shut down a hole with conditioning in mind from time to time.
Do you feel quite at home here now?
I'm very lucky I get treated like royalty. This is almost like my own private hotel. It's really cool to come back to waiters and waitresses who know what I want. I can say, "My usual please,"even though I've been gone for six months. The quality of life here is pretty darn good. I've got a beautiful villa on top of the rocks up there, you've got the spa appointments and you can come here and switch off.
Some last words for golf lovers here?
Golf is giving me a wonderful life. I was competitive first obviously, I played, and I competed, and I won. Now I travel around the world. Obviously I love the game and probably the greatest thing is every single day you play golf you will learn something, even now. That's pretty fun.
Gallery