Adjacent to the romantic Hoi An ancient city is the soon-to-be-open luxurious golf and entertainment complex. Leisure & Travel had an exclusive interview with Ben Styles, the Managing Director of this project.
Can you tell us about Hoiana?
Hoiana is situated just ten minutes south of Hoi An City and is earmarked to become one of the region's most significant developments in recent times. With the vision of VinaCapital, VMS Investment Group and SunCity Group, the project is currently mid-way through phase 1. Golf is one of the major leisure attractions, with the course and clubhouse currently under construction. Hoiana Shores Golf Club will not only be framed by some of the most pristine coastline and stunning natural scenery, but a host of amenities; luxury resorts and residential communities, gaming and entertainment, waterparks and retail. The master plan is as comprehensive as you will see and the commitment to quality is unmatched.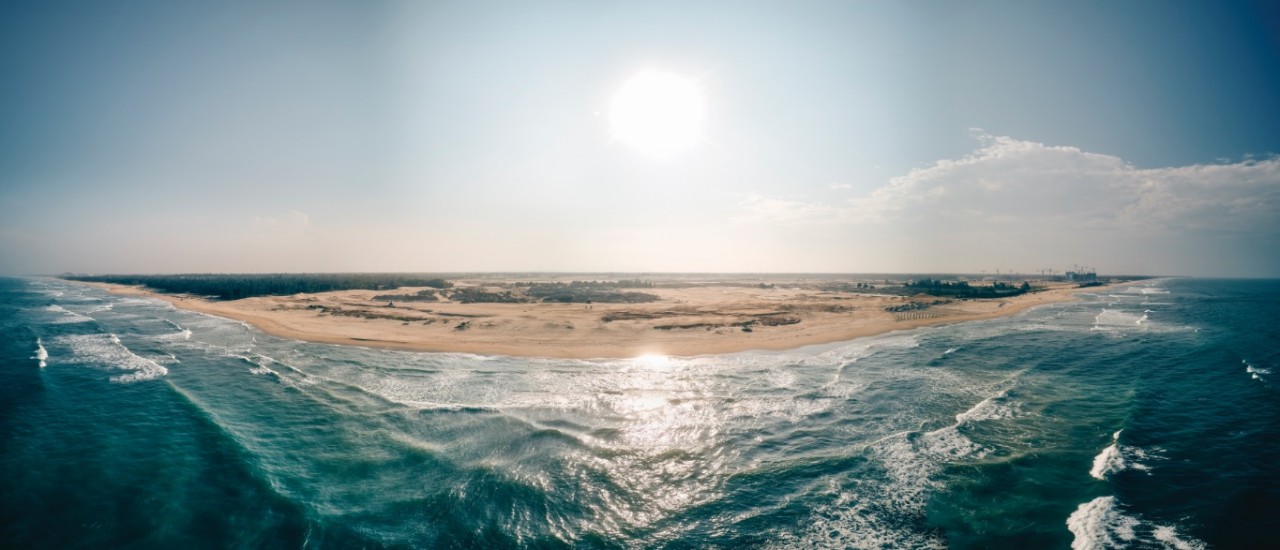 Can you tell us about the designer?
Robert Trent Jones Jnr. was selected as the golf course designer following a comprehensive tender program. Selected from a list of world-renowned designers, it was Jones Jnr's authenticity, artistry and experience that stood out.
The ownership group was looking for something distinctive, emblematic of the region's status. Given the quality of the site, there was no stone unturned to ensure the selected design partner carried certain qualities to bring to life the vision.
RTJ Jnr's team are part of a select few who can draw on past experiences of having worked in the games golden era of design and who have rubbed shoulders with legends in their field. The son of one of the game's true pioneers, it has become clear to all that RTJ II has brought us something very special. No doubt his ability to draw on his wealth of experience in designing over 270 courses worldwide has helped matters.
Why Hoi An was chosen to build the golf course?
When you see the site for the first time, you feel that it was just tailor-made for a spectacular golf course. Danang has established itself as a serious global golf destination and with our proximity to Hoi An, alongside the depth of the whole destination plan, it was the perfect fit to build a Championship course.
Furthermore, golf is a major economic driver, attracting a valuable demographic. With the tourism pull and the premier status, the golf club will evoke, the strategic direction was another major indicator that golf had a new home in Hoiana.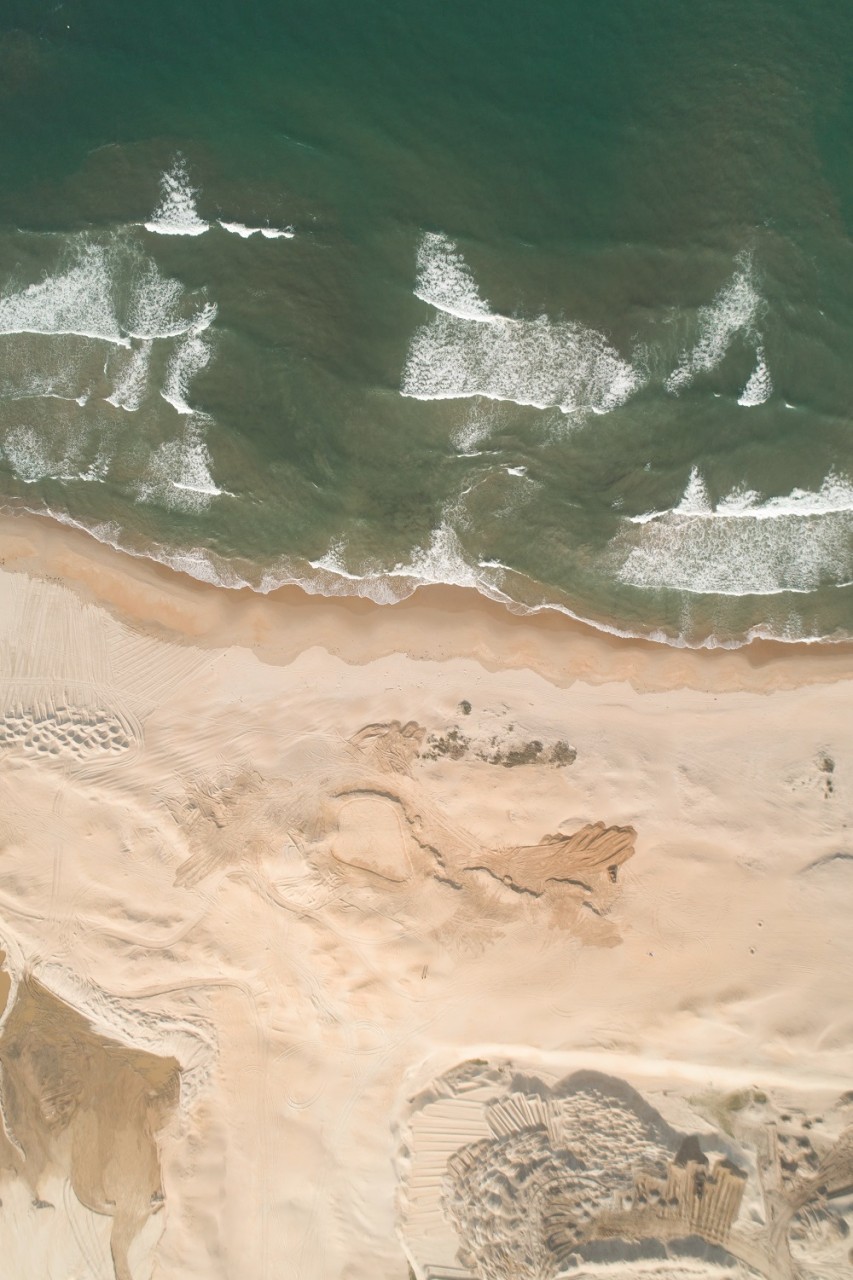 What are the outstanding aspects of the project?
The golf course has been described as a pure symphony of golf. It has been modeled on some of the world's most recognized traditional links courses which will create a one-of-a-kind experience. RTJ II has encapsulated the essence of how rolling sand dunes alongside the seascape can set the tone of the golf course and bring the real links-land experience to the fore. Watching him work with Mother Nature in refining his philosophy to match what the site gave him was an experience I will carry with me long into my career.
Two aspects I think that golfers will remember: the finishing stretch and our unique pins.  There was a desire from the outset to create a spectacular finish, something with a real crescendo that kept golfers wanting to come back. The finishing stretch is flanked by the most picturesque ocean scene. The famed Cham Islands as the backdrop, the drama of the ocean hitting the shore, all within touching distance of our closing stretch.
Also, Hoi An is recognized as the city of lanterns. Given its symbolic stature in Hoi An's heritage, but also Vietnamese culture, we set about looking at how to integrate them into club life. When we experimented with them as alternatives to pin flags, it became crystal clear that the lantern would play a major part in our story and lead part of the treasured narrative of Hoi An.
What are your target customers?
There will be a balance between exclusive membership and inbound visitation from domestic and international travel. The levels of difficulty will accommodate every level of play, so we can ensure the best experience for all preferences.
With the scale and appeal of the destination, we expect to see a considerable influx of Korean, Chinese and Japanese and some of golf's more mature golf travel markets; UK, USA and Germany are also expected to include Hoiana in their golf travel considerations with the ever-increasing uplift into Danang.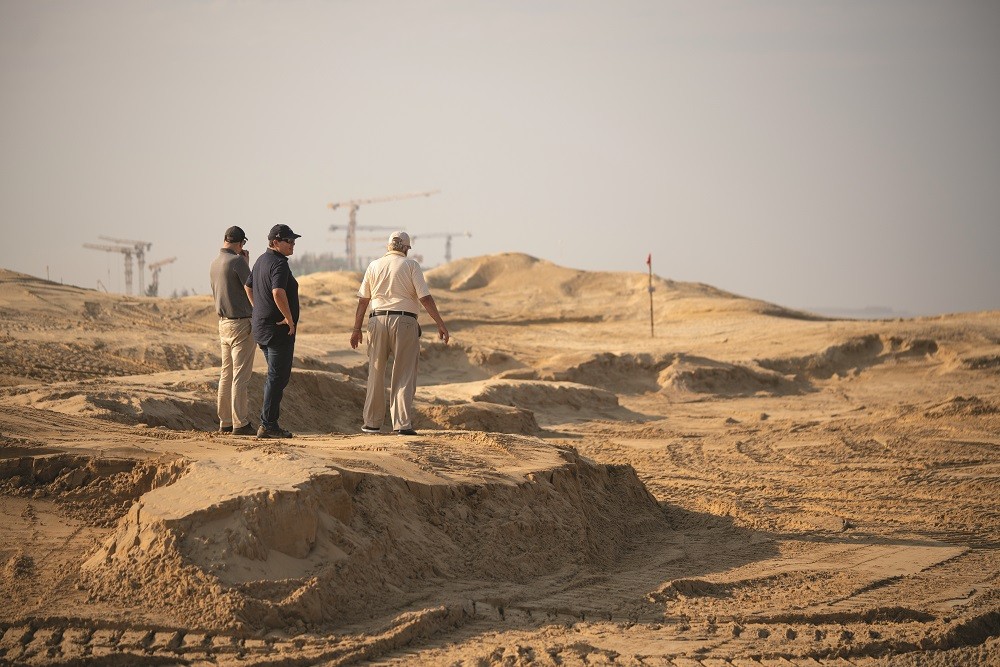 How can this new course bring more value to this golf hub?
Danang has championed Vietnam's cumulative attraction model in golf. Having been part of Danang's growth as a golf destination, it is easy to reflect on how far the region has come. We now have an abundance of great golf clubs as our neighbors, each distinct in style, which for any golf tourist or leisure traveler looking for a golf fix, in Danang you really are spoilt for choice.
I believe we are at a pivotal juncture for golf in Vietnam. We have created the noise and garnished support from golfers the world over. We need to make sure we provide an experience that keeps them coming back, but also allows them to spread the word and grow the demand.
Complex: 18 hole golf course, casino, hotel & residential
Developer: VinaCapital, VMS Investment Group, SunCity Group
Golf designer: Robert Trent Jones II
Completed: July 2019
Partner with GEO for environment safeguard
Will launch first golf management program in Vietnam