With downhill design, these tee box of hole #16 is located at the top of the hill and look down the fairway with beautiful grass.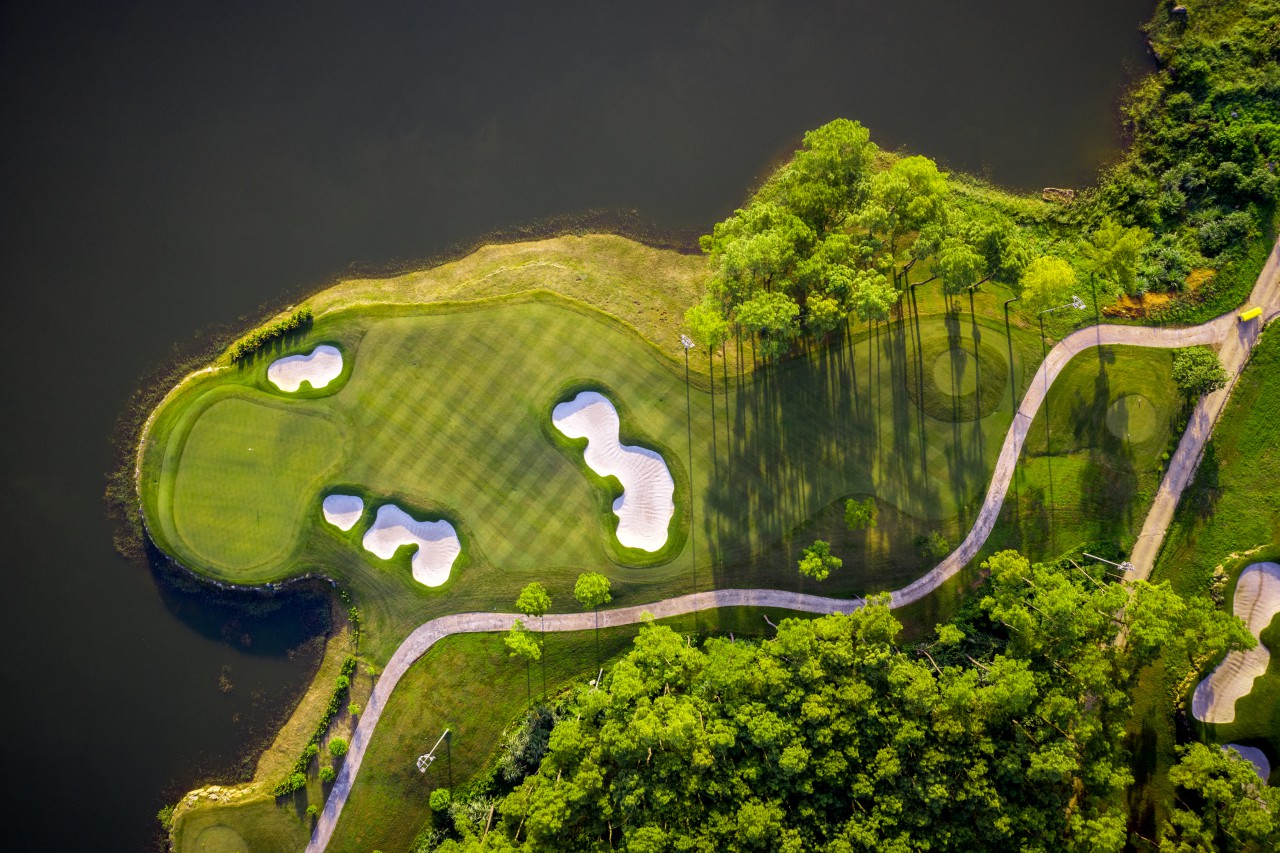 A long bunker close to the middle of a fairway and three greenside bunkers is an obstacle for players to hit the ball on the green. The green here is fast and surrounded by a large lake so this will be a challenge that requires the golfers to have a safe shot in front of the edge green or the water trap will swallow the ball.
Not yet, you will also need to choose your golf clubs carefully, calculate the landing ball point through the bunker in the middle of the fairway. A safe chip on the green near the flag and a putt into the hole will end hole #16 with the desired Par point.
Hole #16
Par 3
Index 1
Distance: 244 yards