The "Charity Bazzar" is the annual event hosted by Accor Hotels Groups, a French multinational hospitality company that owns, manages and franchises hotels, resorts, and vacation properties in over 100 countries all over the world. The event holds a special meaning with the aim of supporting children and families affected by AIDS through Smile Group – a charity group with the mission of bringing smiles to children affected by HIV/AIDS in Vietnam.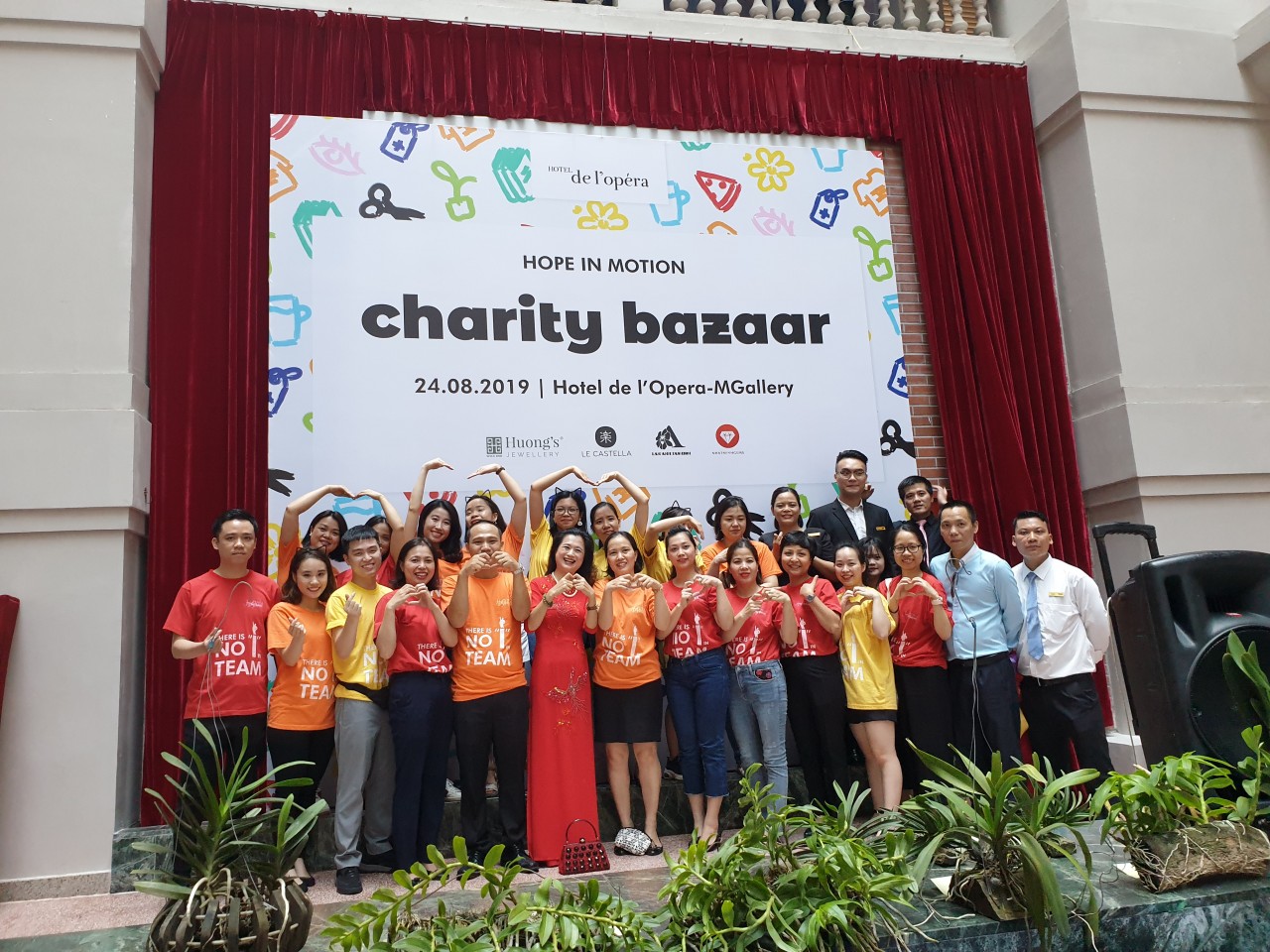 On 24th August 2019, Hotel de L'opera Hanoi hosted the Charity Bazaar Event for the 4th time at hotel's courtyard. Hundreds of items including brand new or gently used clothing, shoes, cosmetics, homewares and accessories, etc. were collected and sorted with care to sell on the day. In addition, food and drinks were also sold on the Charity Bazaar this year. The profit that gained from the bazaar is donated to Smile Group.
"Our mission is to bring a professional and delicate service for the guest who spend their leisure with us, the pleasure of guests is our happiness and honor. We want to share our happiness and give it back to the community by helping out whoever in need", said Mr.Adrien Maurie, the Executive Assistant Manager of Hotel de L'opera Hanoi-Mgallery.
About the hotel :
MGallery Hotel Collection is AccorHotels' collection of inimitably enchanting, unique boutique hotels offering the excellence of hospitality "à la française".
MGallery by Sofitel has 103 unique and fascinating addresses in 30 countries around the world, all of which are havens for those who relish off-the-beaten-track experiences. Each address is remarkable for its singular personality and deep-rooted local history. 
AccorHotels, the world's leading hotel operator, is present in 100 countries with more than 4,200 hotels and 250,000 employees.