Oktoberfest Vietnam 2019 – the city's most exciting annual German beer festival – returns for its 15th year at Windsor Plaza Hotel. Oktoberfest Vietnam is a celebration of authentic German food, beer, and fun, but also encompasses the flavors of its Southeast Asian home. Festivities kick off each night at 6pm and run until midnight from 2 through 5 October and continuing 9 to 12 October.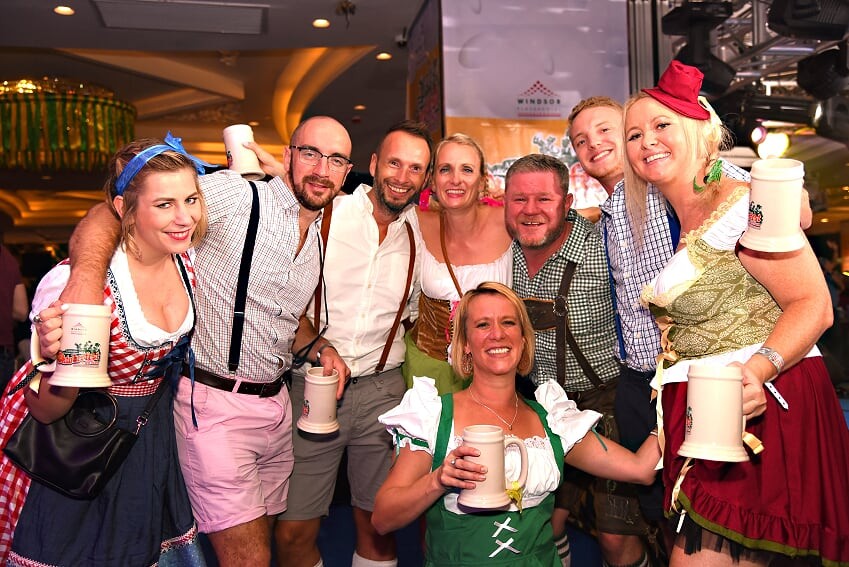 This annual event recreates the atmosphere found in the massive beer halls of the original Oktoberfest in Munich, Germany, complete with an expansive buffet of savory German cuisine including sausages, schnitzel, crispy pork knuckles, sauerbraten, pretzels, sauerkraut and much more.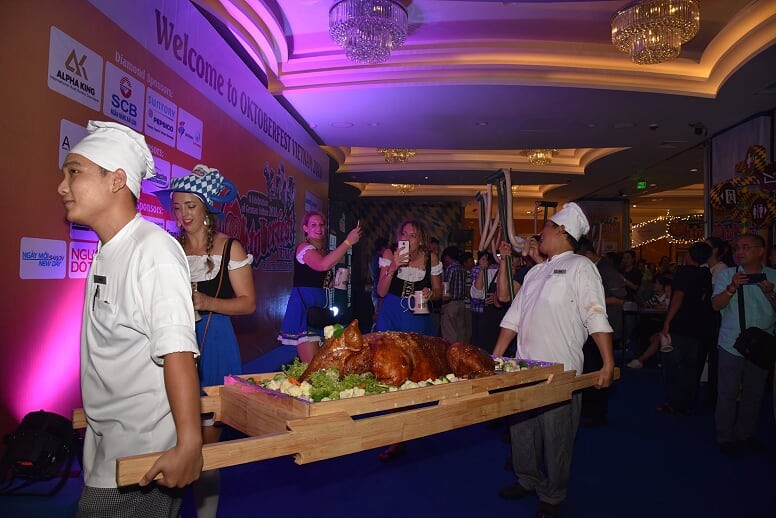 Some of the new dishes featured this year incorporating Asian cuisine include Vietnamese heart of palm salad, Thai spicy and sour prawn soup, Thai grilled chicken drumstick and deep-fried sundried pork with chili sauce.  
With the Oktoberfest Vietnam ticket, guests can also enjoy free flow Schneider Weisse and Krombacher beer directly imported from the brewery.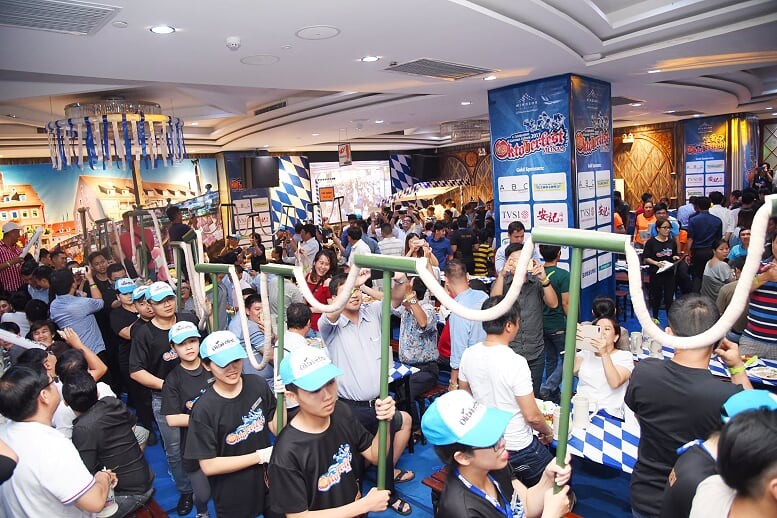 The long-time home of Oktoberfest Vietnam, the hotel has been hosting the event since 2005. Oktoberfest Vietnam has also been recognized by Reuters as one of the Top 10 Oktoberfest celebrations outside Germany, and has also been featured in the Chicago Tribune.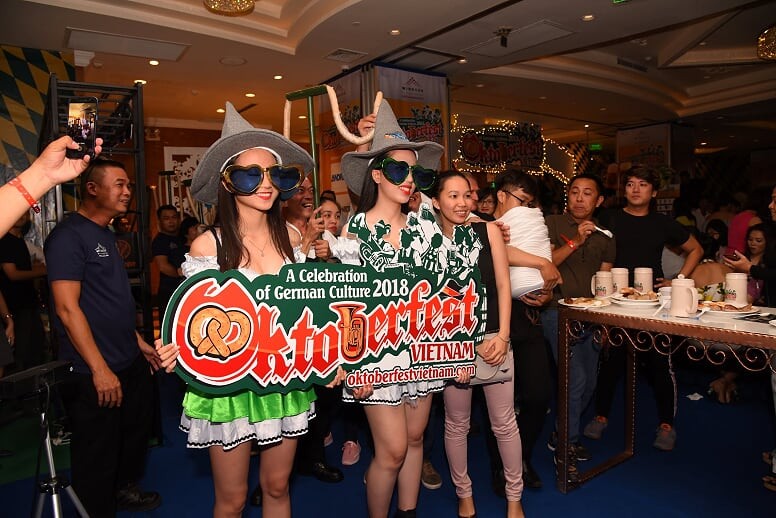 Windsor Plaza Hotel brings the atmosphere of the traditional Oktoberfest from Munich with an opening ceremony featuring the tapping of the first beer keg. Guests wear traditional Bavarian attire while dancing to favorite Oktoberfest songs. 
Windsor Plaza Hotel General Manager Mr. Adwin Chong said the hotel was proud to be continuing its long-standing tradition of hosting the region's most significant Oktoberfest celebration. "Each year this event grows larger and larger, and this year we truly have something for everyone," he said.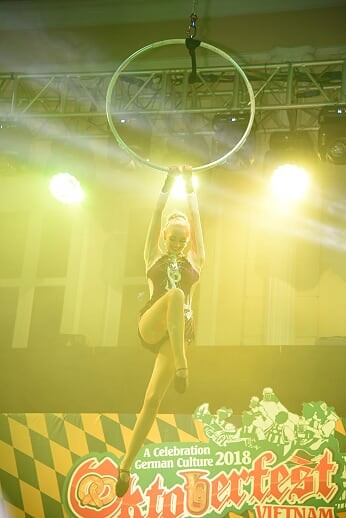 This year, the event welcomes again Partenkirchner Musikanten, a traditional Oktoberfest band from Germany which has played concerts worldwide. From beer tents to banquet halls, the band is famous for their beer-toasting medleys. There will also be a great lineup of entertainment including a violin performance from Ms. Khmelivskaya Serafima, on the 7th floor, and sets by DJ Mai Tuong Vi and rapper Tran Phan Thien Bao, as well as freestyle dancers on the 5th floor. In addition, guests can partake in delightful activities, exciting games, prizes, and many other surprises.
There are stunning prizes on offer, including the grand prize of an SCB Master/Visa Card Debit valued at VND50,000,000; five SCB cards with a value of VND2,000,000 every night; three Selena motorbikes, and many other exciting prizes in the nightly lucky draws.
Blue Diamond sponsor of Oktoberfest Vietnam 2019 is the Branch of VINA-BAT Joint Venture Co., Ltd in Ho Chi Minh City. Other Diamond sponsors include Saigon Joint Stock Commercial Bank, Alpha King Real Estate Development JSC, Suntory PepsiCo Vietnam Beverage Co., Ltd, Novaland Group, Lim Kim Hai Electric (VN) Company Limited. The event's Platinum sponsors are Schindler Vietnam Ltd., Mercedes-Benz Vietnam Star, Thai Airways International Public Company Limited. And this year's Gold sponsors include Indochine Wellness Co., Ltd, Yunfu Yingpu Marble Ltd, Tan Viet Securities JSC, Gree Air Conditioner (Vietnam) Co., Ltd, OneAsia Heavy Equipment One Member Co., Ltd – Brand Name UMG Motor, Sun Wah Properties Vietnam JSC. Product sponsors consist of Eracare Health Mart Vietnam Co., Ltd. Media Sponsors for the event are Golf & Life, Luxuo.vn, Men & Life, Nguoi Do Thi, Nha Quan Ly, Nu Doanh Nhan, Phu Nu Ngay Nay, Saigoneer.com, Vietnamnet.vn,  Diadiemanuong.com, Doanh Nhan Saigon, L'Officiel, Oi Vietnam, Saigon, Dau Tu Tai Chinh, Saigon Tiep Thi, The Guide, Vietnam Heritage, Vietnam Pathfinder, Chao Vietnam, Leisure & Travel, and Viet Nam News.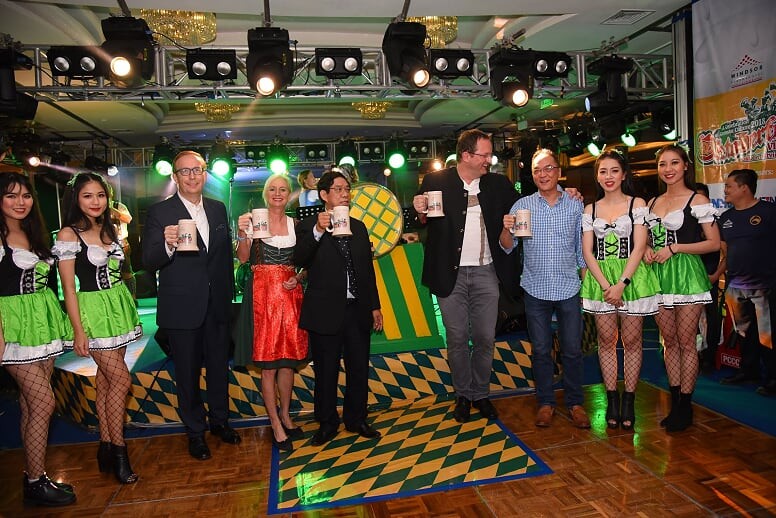 Tickets are priced at VND1,300,000 net for the night of Wednesday and Thursday, and VND1,500,000 net Friday and Saturday. Special Early Bird Discounts of up to 20% on Wednesday and Thursday tickets, and 10% on Friday and Saturday tickets, are available until 30 September.
Book your tickets online at www.oktoberfestvietnam.com or call the hotline at 0908 477 489.
Oktoberfest Vietnam 2019
Windsor Plaza Hotel
7th Floor, Jade Ballroom
18 An Duong Vuong Street
District 5, Ho Chi Minh City