Meliá Ba Vi Mountain Retreat – is a new design-minded, eco-friendly resort hidden inside the Ba Vi National Park. Isolated from urban life, this first-class ecological resort brings visitors into a serene paradise, where mind and soul are immersed in the beauty of nature.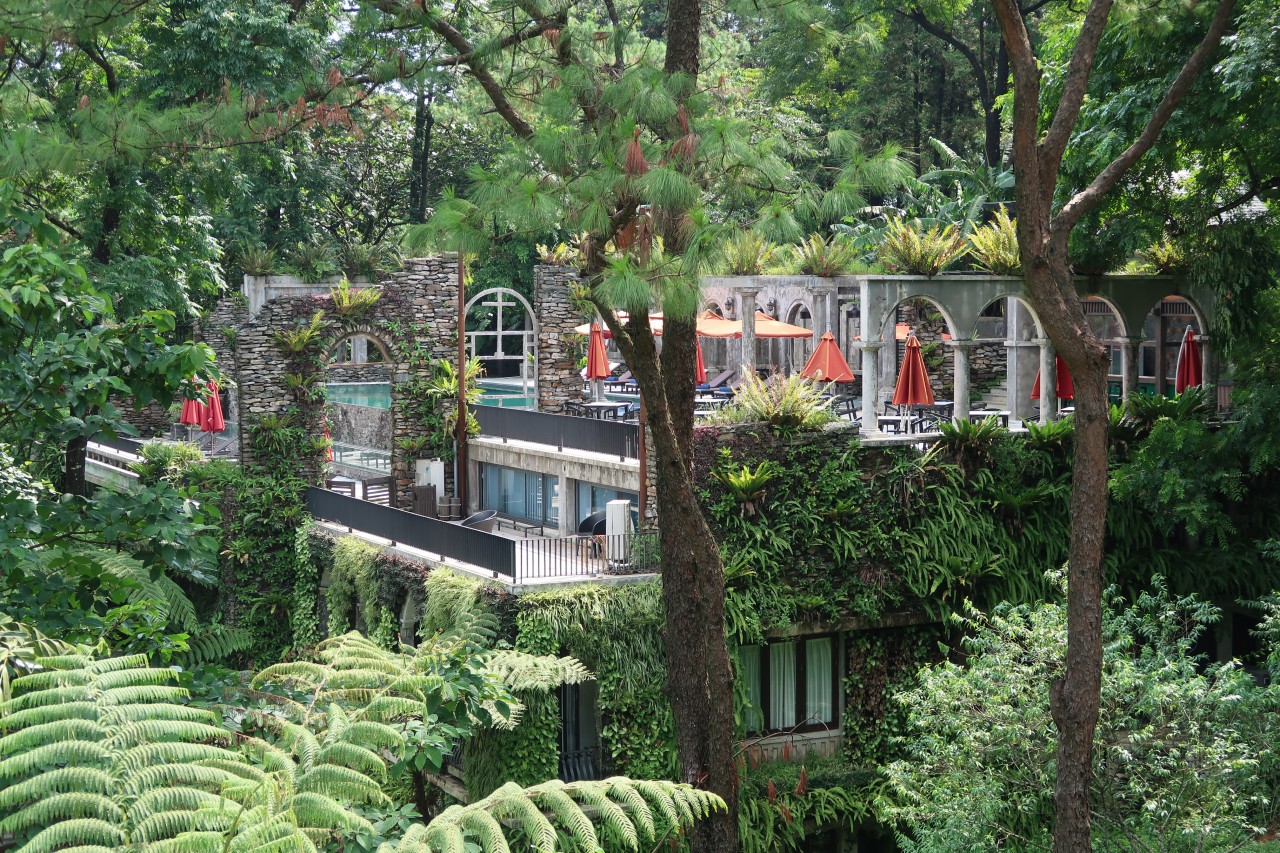 Located about 50km west of Hanoi, the Ba Vi Mountain Retreat attracts many domestic and international travelers to come and enjoy the exquisite symphony of nature. A beautiful mixof highland fresh air in a magically misty backdrop, tropical forests and a glorious view over the magnificent landscape is absolutely breathtaking. Adjacent to the resort, there are numerous choice sites to visit such as ancient religious temples and pagodas, remnants of the French colonial regime, and treks through forests, beautiful gardens, and more. This is certainly an ideal getaway destination for individuals and families.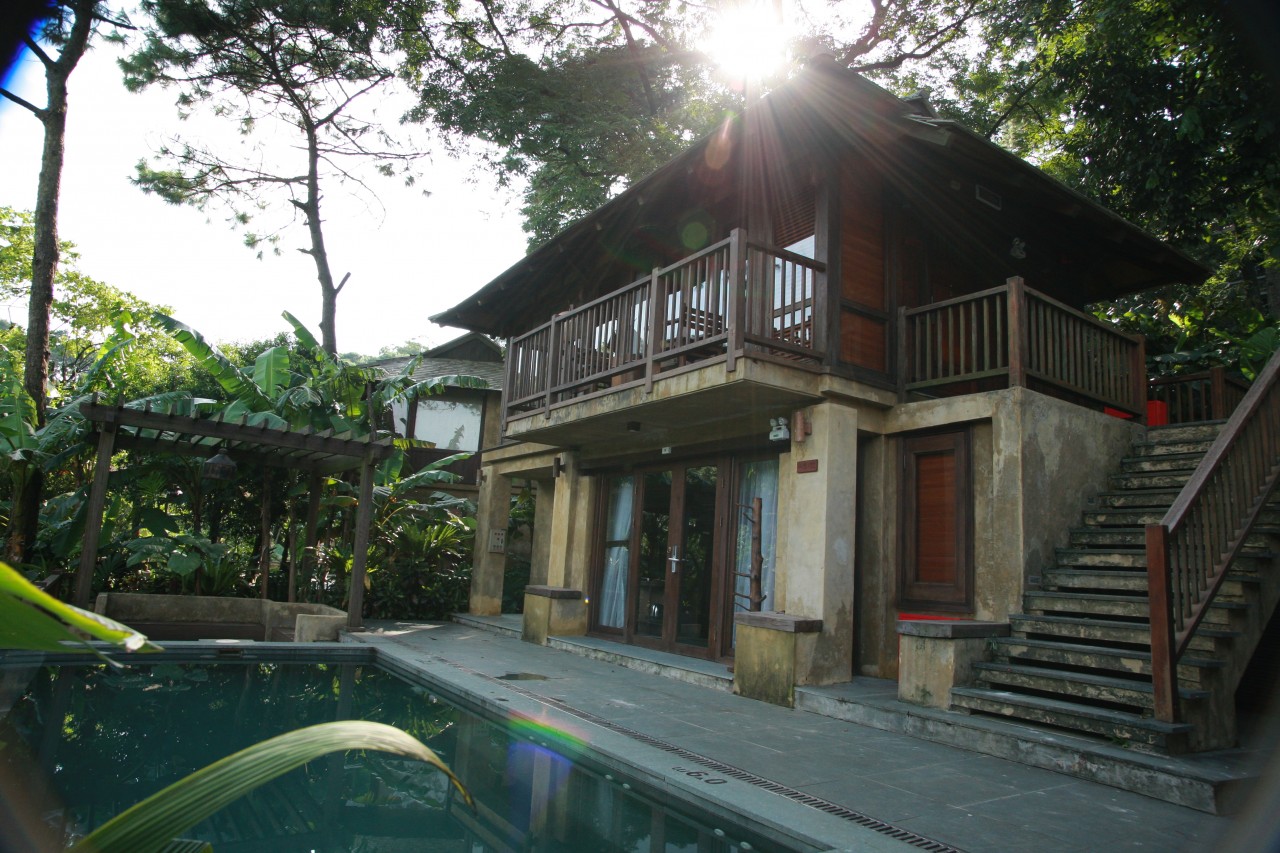 Owning 55 bungalows and villas with private pools, the property has undergone a thoughtful and  comprehensive renovation that seamlessly forges classic with contemporary. The bungalows and villas were influenced by space and time, taking cues from the eroded landscape. The wooden furniture, stone accent walls, crafted decorations and recyclable non-plastic domestics are a nod to the unique ecosystem surrounding them, not to mention the amazing mountainous view from each of the balconies at the property.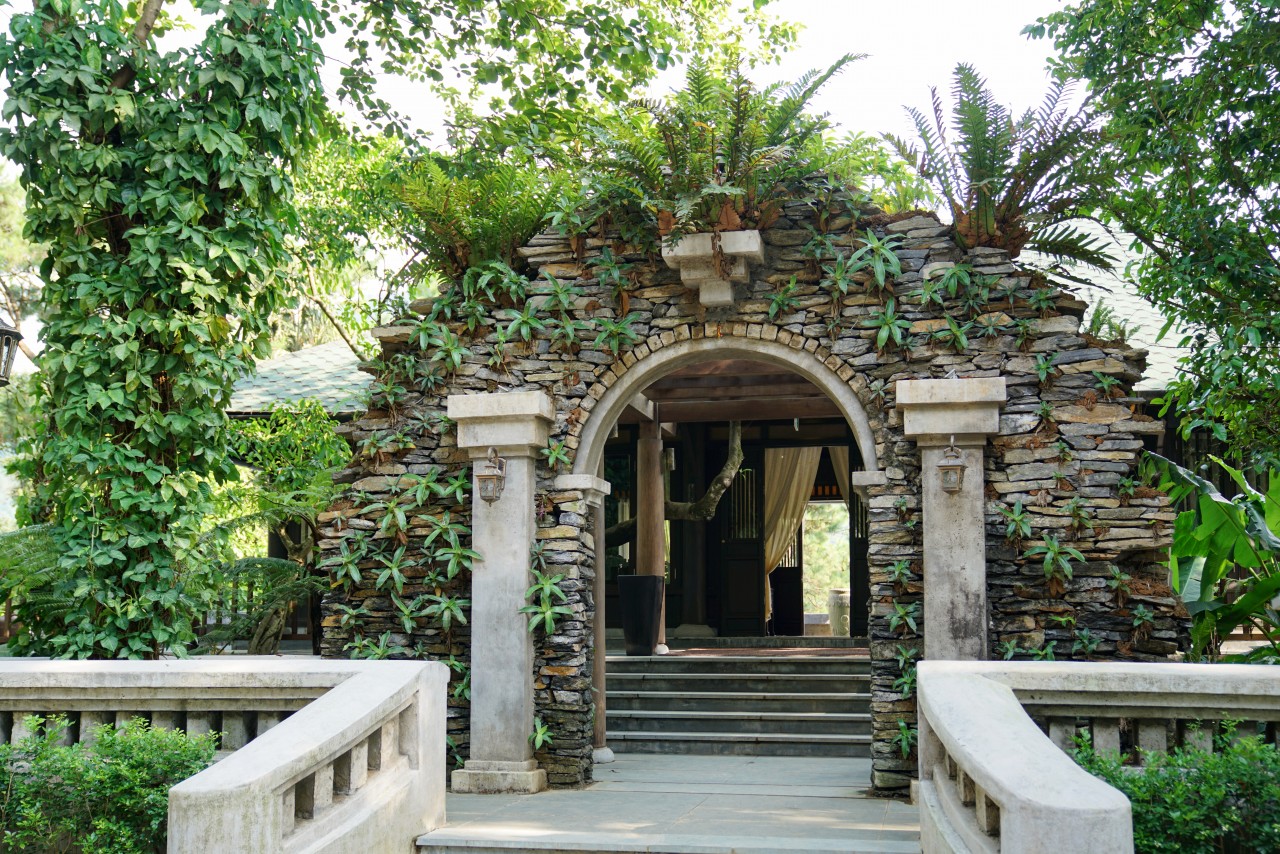 The Melia Ba Vi Mountain Retreat has an incredible infinity swimming pool on top of the  historic French architecture building. What could be more of a real-life-fantasy than relaxing in a pool at 600m above sea level, in the middle of a jungle, surrounded by diverse tropical & subtropical species of flora and fauna?
The hotel's primary restaurants, Senses and Tonkin, serve a wide-ranging selection on their breakfast buffet and offer an amazing rooftop BBQ area which is suitable for friends and family gatherings, ceremonies or parties. The food is delicately prepared from local fresh ingredients for the most healthy & tasty flavors that can satisfy any picky customer.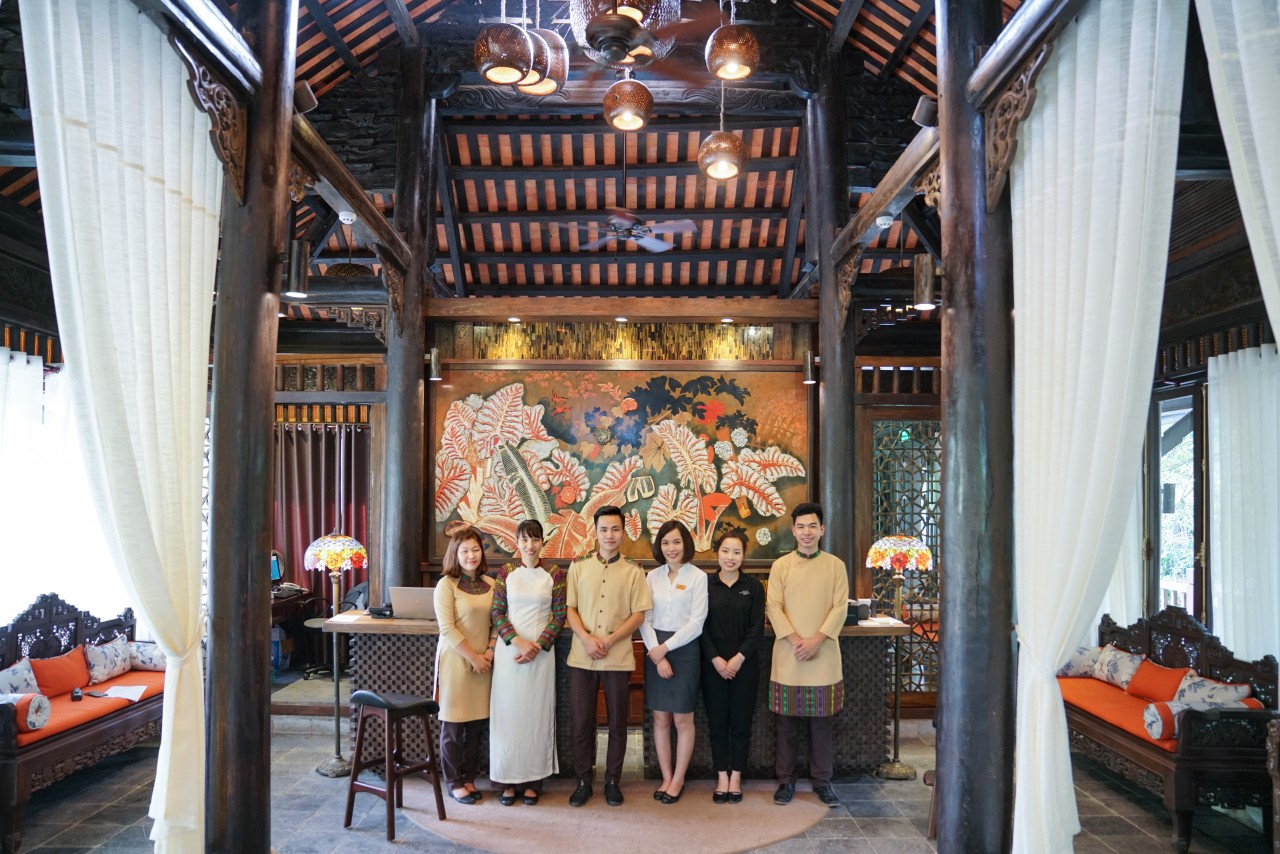 Nothing can fulfill your weekend getaway like a treatment session at YHI Spa. Lots of packages using techniques from all over the world are offered with free Jacuzzi and sauna to bring you the most enjoyable body detoxification.
There are plenty of exploration activities to choose from including a short adventure, trekking through a primeval forest or a buggy tour at 10:30am every day to visit war relics from French colonization: the political prison, the resort of French senior officials, the cathedral, or the orphanage.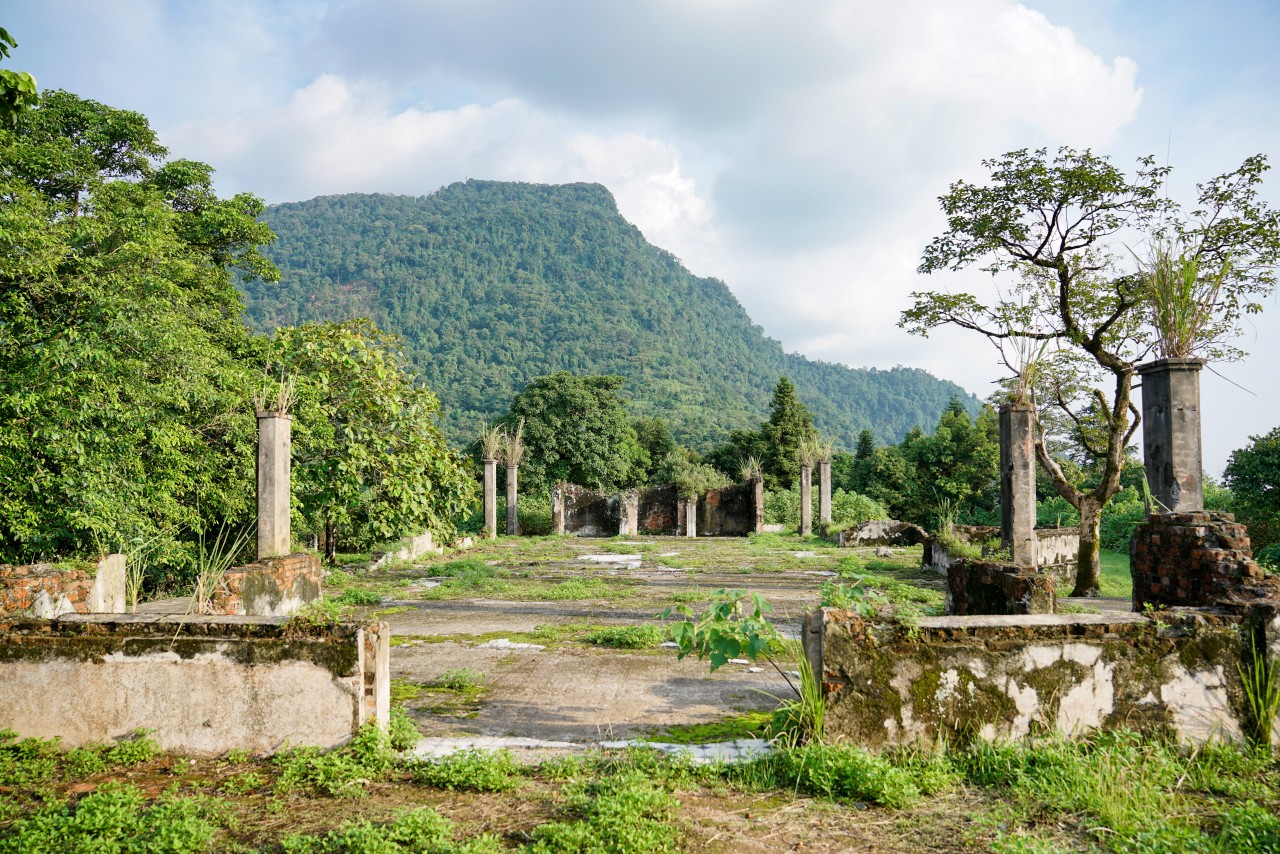 Melia Ba Vi Mountain Retreat
Cote 600m, Ba Vi National Park
Ba Vi District, Hanoi – Vietnam