Some say Da Lat is the "La La Land" of Vietnam. The city is a perfect mixture of hilly landscape, cool temperature, the romantic Xuan Huong lake, enormous grass fields, and a charming love valley. In addition, Da Lat is known for its many vintage and cozy homestays; and Home of Dreamers is one of them.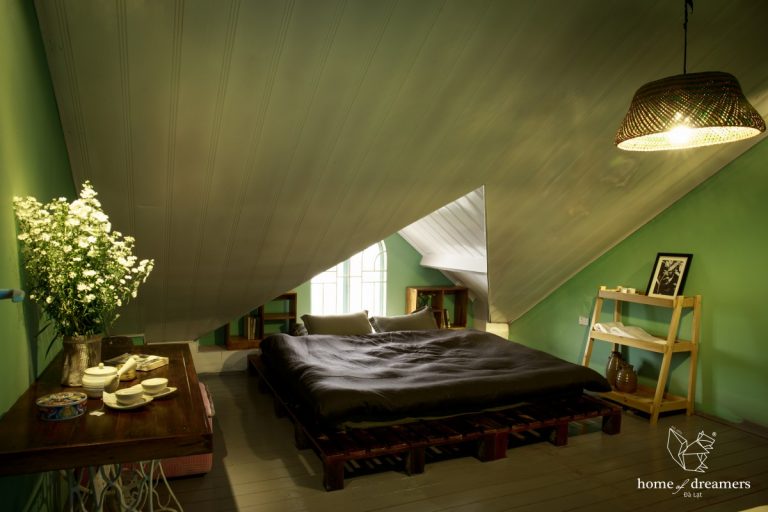 Unlike other major cities of Vietnam like Hanoi and Ho Chi Minh City, Da Lat is not an industrialized city but rather a land of nature, mountains and forest, within a peaceful and serene atmosphere. Thus, this city is an ideal destination not only for newlywed couples but also for nature lovers, artists and dreamers.
Through the years, hundreds of homestays have developed around the city, offering tourists a most complete experience when visiting Da Lat. Not overly outstanding and not too showy, these homestays are designed to blend in the surrounding environment.
Home of Dreamers
Founded by the organizers of the Dreamers project, which specializes in home decorations, Home of Dreamers was firstly a small space for renting in Da Lat. With its location upon the hill it offers a panoramic view overlooking the valley of the floral village. In addition, with a classic, rustic style of interior design, Home of Dreamers has become a favorite destination for both Vietnamese and foreigners.
Taking advantages of the spacious base, the Home of Dreamers founders have creatively remodeled the whole property adapting a vintage and recycle style of design. Throughout the property, visitors will notice how the Vietnamese traditional encaustic cement tiles are utilized to decorate the floor and walls, and that the tables are made from old wooden doors. All furniture is meticulously selected to generate a cozy and homey experience. Nothing is better than sipping a warm cup of coffee in chilly weather while relishing the dreamy view of the city below.
Home of Dreamers is divided into different spaces including private rooms and dorm rooms. There are three 360-view rooms with 4 glass walls offering a spectacular view over the valley. Besides, the garden area is designed to hold the perfect outdoor or BBQ parties. The staff at Home of Dreamers are friendly and helpful in guiding first time visitors in terms of city exploration.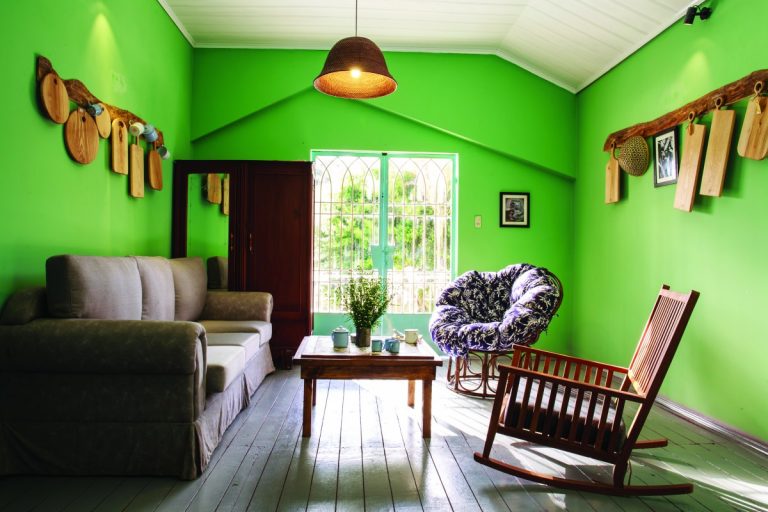 Gallery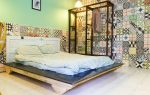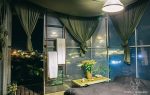 Booking
Home of Dreamers

Airbnb

Booking.com

Location:
– 5.5km away from Da Lat market
– 2km from Xuan Huong lake
– 32km from Lien Khuong airport
Booking rate:
– Private rooms: 500,000 VNĐ – 600,000 VNĐ/night
– Dorm rooms: 150,000 VNĐ/night/bed