With service quality guaranteed by prestigious international awards in 2023, Premier Residences Phu Quoc Emerald Bay is the perfect choice for families, groups of friends, and couples looking to enjoy a stylish holiday on the "Pearl Island" of Phu Quoc during the upcoming reunion season. The resort has planned a variety of culinary and entertainment programs, including special experiences for our little guests, to make your Mid-Autumn Festival night truly memorable.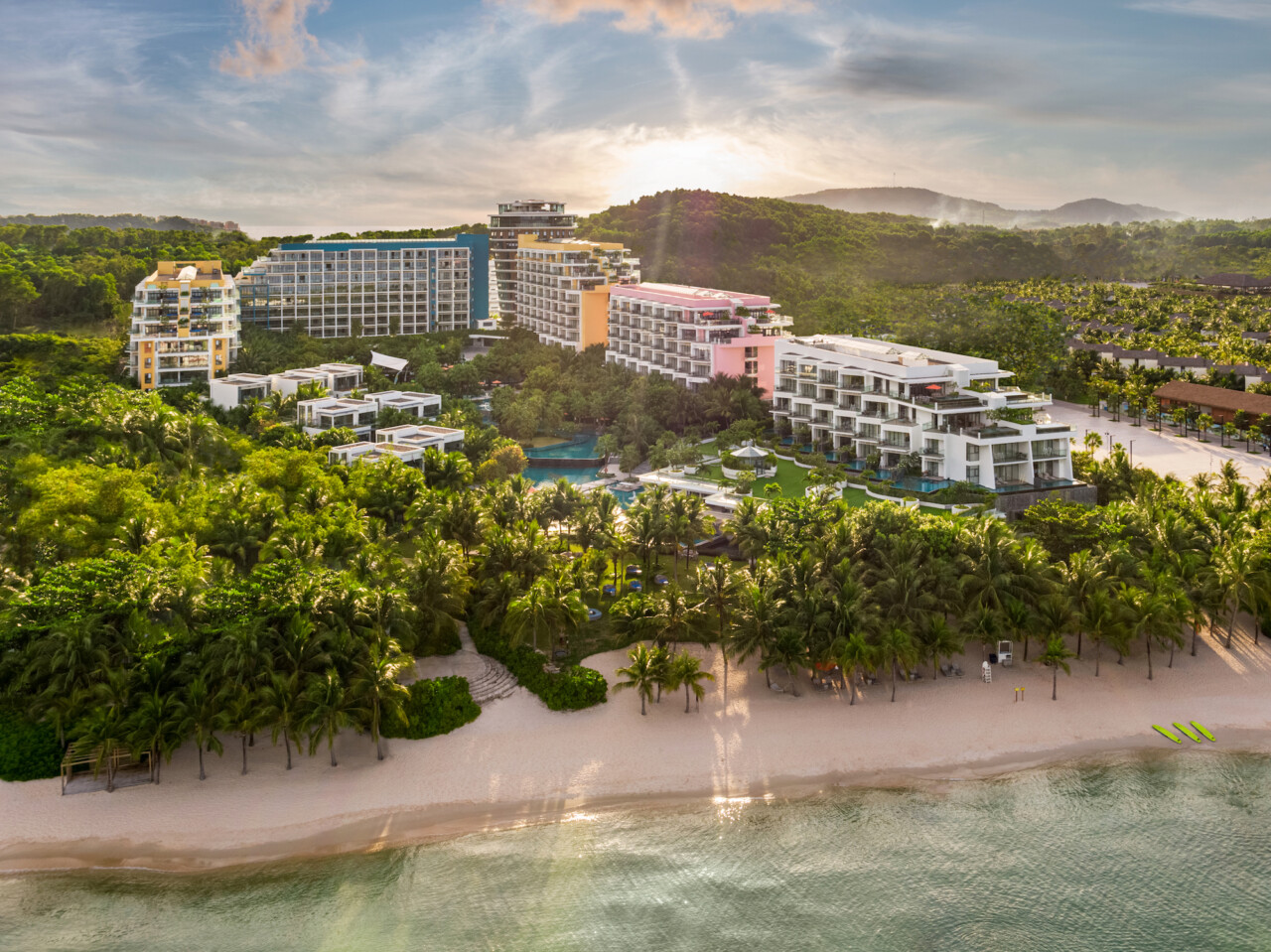 A diverse range of accommodation options
Nestled within Bai Kem, recognized as one of the world's top 100 most stunning beaches, Premier Residences Phu Quoc Emerald Bay offers guests the opportunity to immerse themselves fully in the natural allure of Phu Quoc, the "pearl island". The resort boasts a diverse selection of 752 rooms, ranging from rooms, suites, apartments, penthouses, to villas. Each of the rooms affords breathtaking views of the pristine emerald-hued beach, offers stunning scenery from sunrise to sunset. Particularly noteworthy is the star-studded night sky above Bai Kem serves as the perfect backdrop for travelers to revel in the resplendent beauty of the "moon goddess" during a full moon night in August.
| | |
| --- | --- |
| | |
This September, Premier Residences Phu Quoc Emerald Bay introduces an exceptional accommodation option: 3-bedroom villa featuring a secluded private pool concealed amidst lush tropical gardens. This choice is perfectly tailored for large families or close-knit groups of friends seeking an intimate retreat to savor a tranquil vacation during the Mid-Autumn Festival.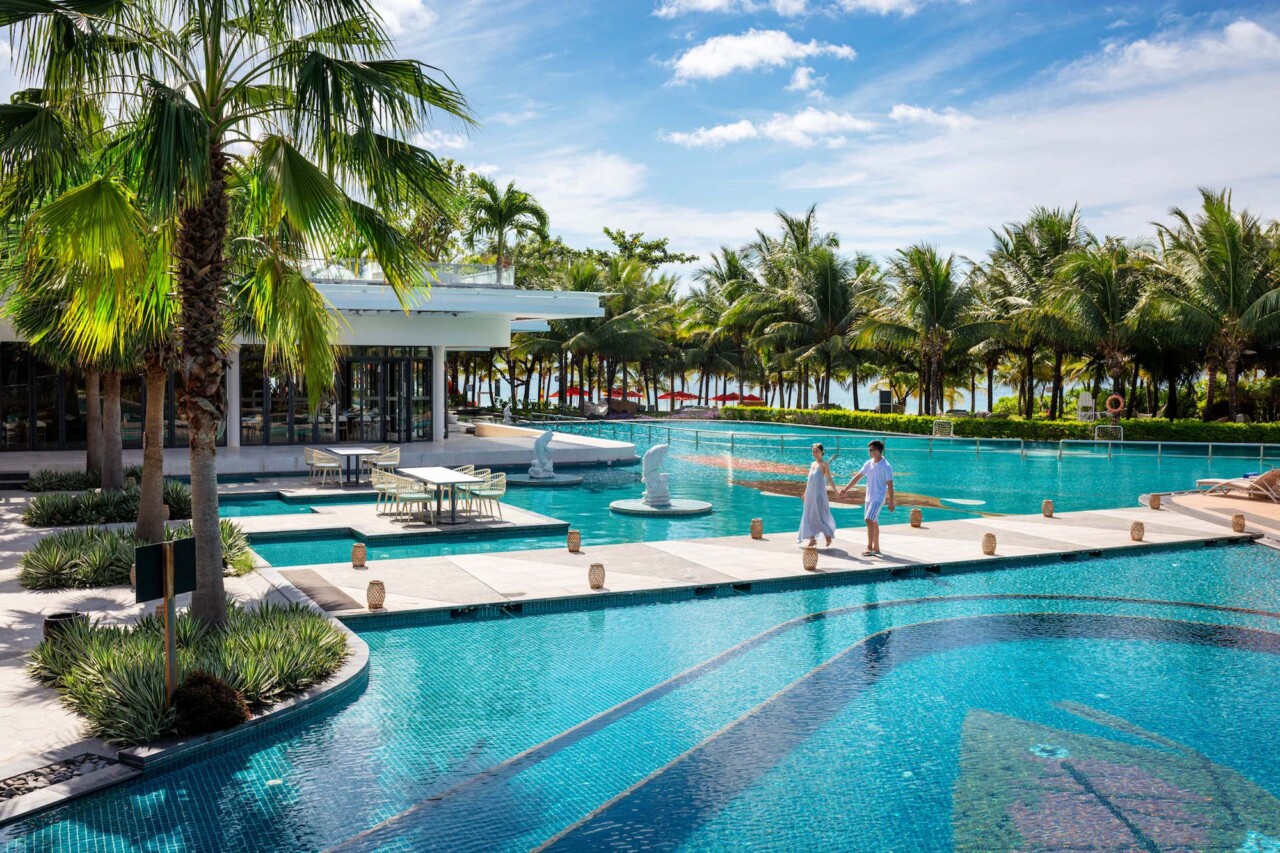 Begin your day in a space bathed in abundant natural light, offering a warm welcome to the first rays of dawn. Lounge on the plush and cozy sofa, submerge yourself in the cool, refreshing waters of the private pool, and capture striking check-in photos beside a glass of exquisite wine or an artfully arranged floating food tray. These are just a few of the myriad captivating experiences awaiting guests when they choose to reside in the resort's villas.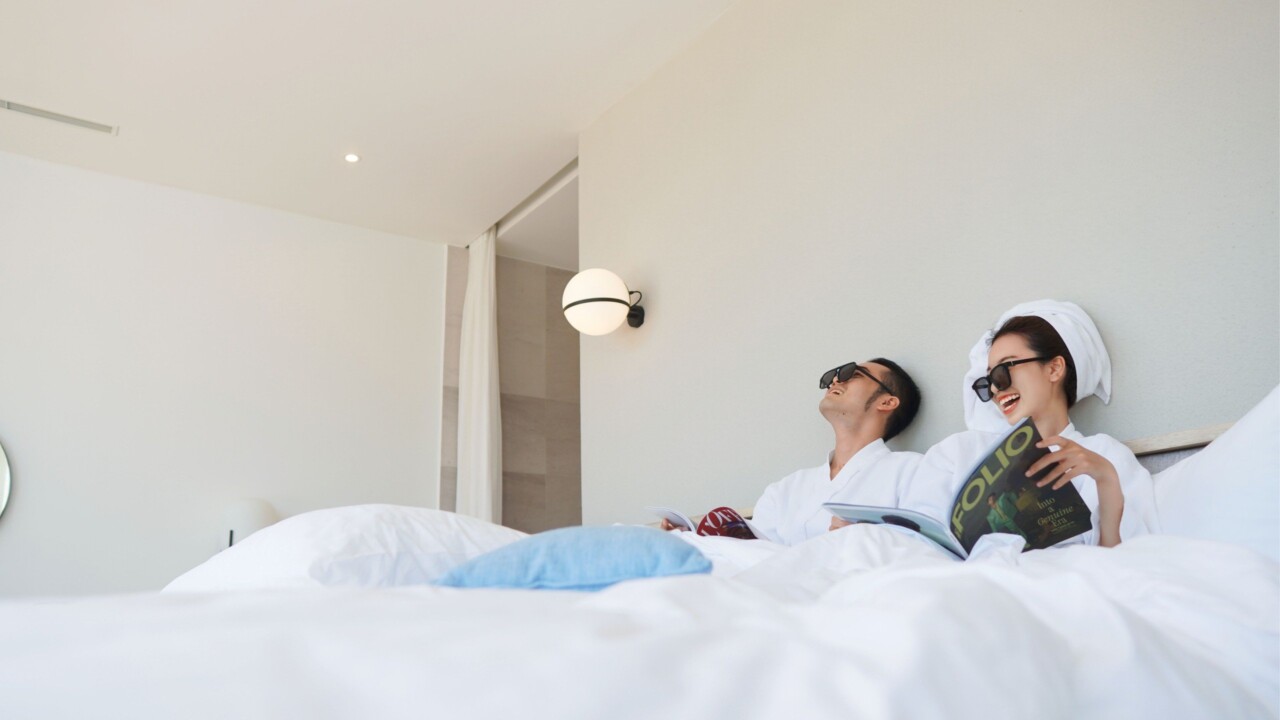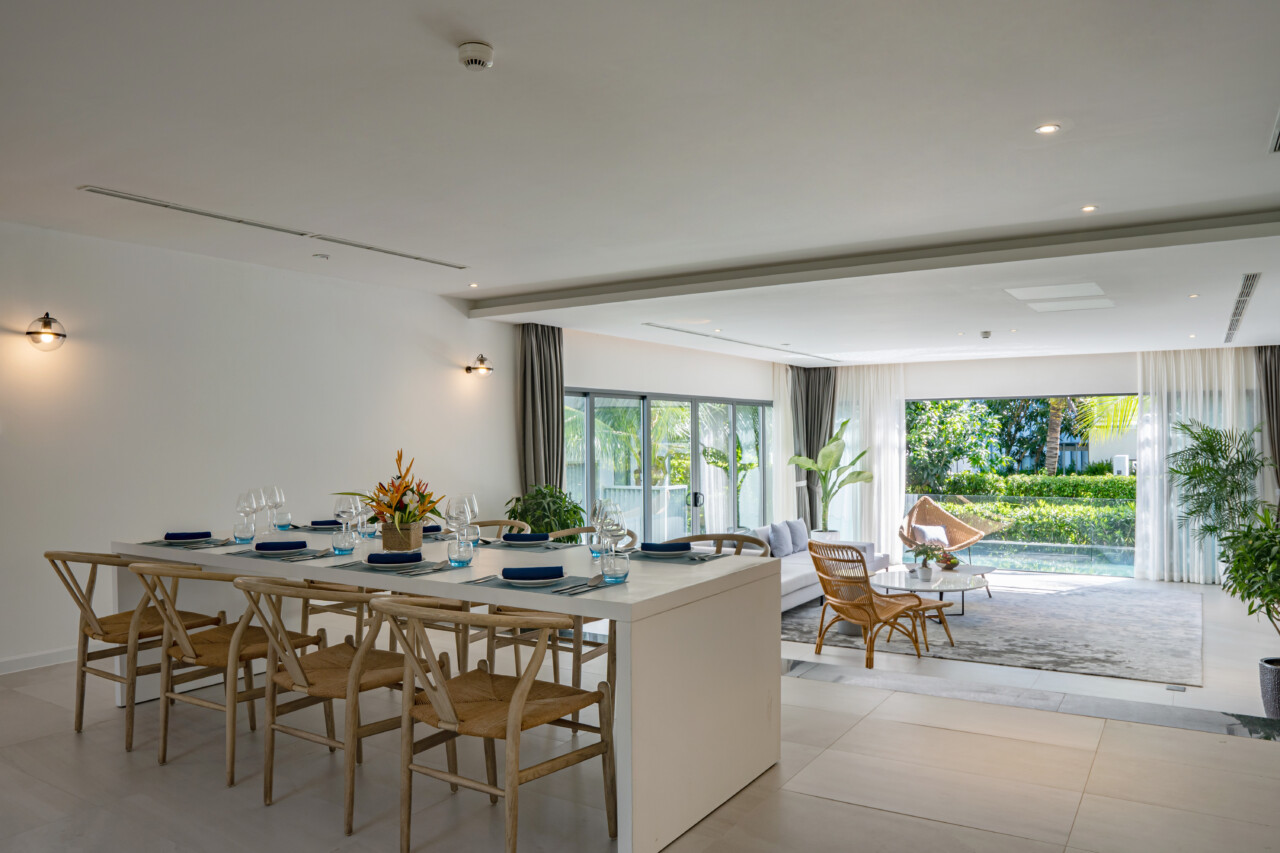 Unique culinary experiences
The Mid-Autumn Festival has always been a celebration of unity and togetherness, a time when families gather around to enjoy a heartwarming and entirety dinner. With the "Full-moon Festival" Buffet taking place at 18:00 on September 30th at the Clubhouse restaurant, guests will be able to embark on a culinary journey filled with the Asian quintessence, from Vietnamese "national soul" dishes to the exquisite delicate from China, Japan, and South Korea. Under the radiant glow of the full moon and colorful lanterns, our talented chefs will guide guests on a culinary journey rich in cultural diversity, ensuring that every moment of the Mid-Autumn Festival is filled with laughter and joy.
| | |
| --- | --- |
| | |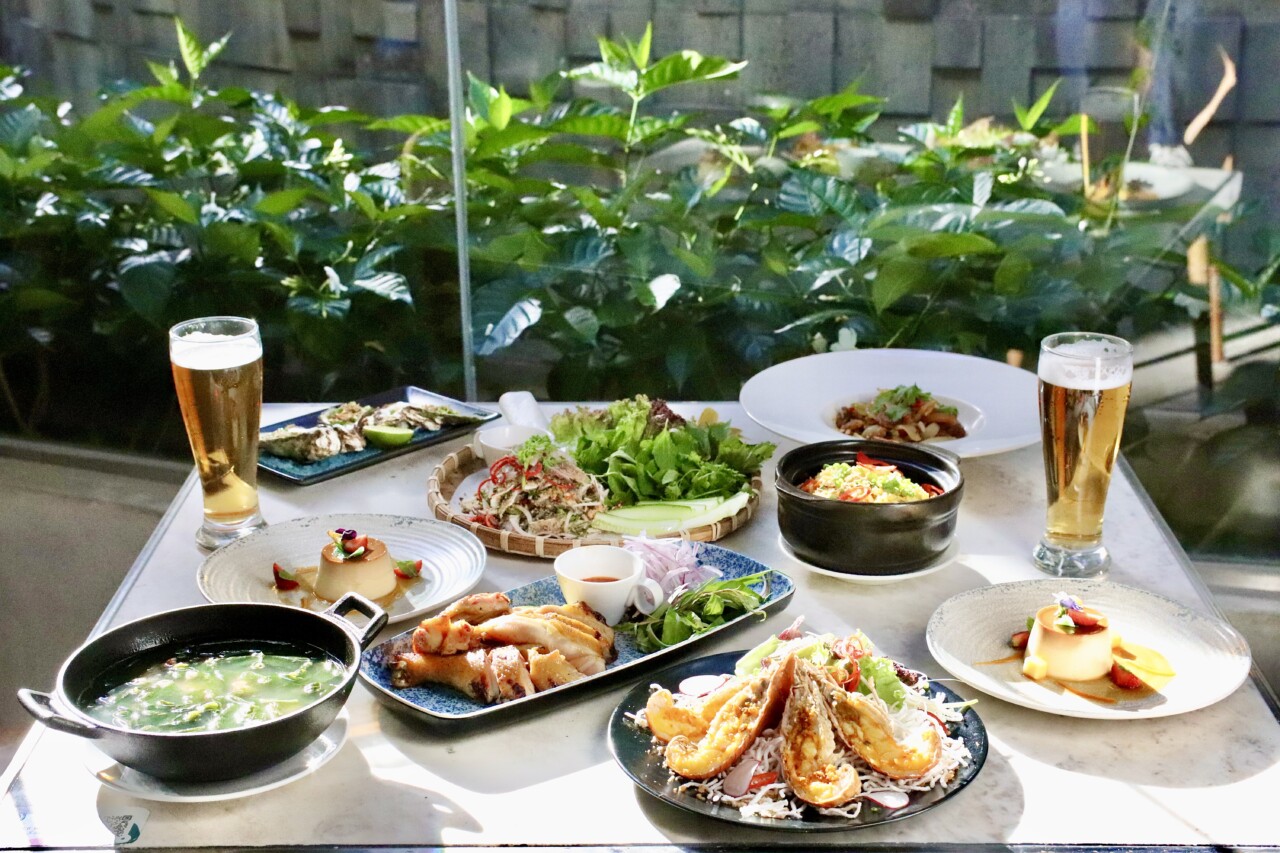 It is impossible not to mention the two set menus, "Essence of Vietnam" and "Flavors of Phu Quoc," which exude the rich culinary style of Vietnam. With these two set menus, diners shall experience the unique flavors of the island's golden forest and silver sea through eight special dishes prepared with incredibly distinctive techniques. Every Sunday, along with beloved ones, guests will have the opportunity to indulge in a hotpot combo served in a novel "mix and match" style. With delightful tastes coming from two types of broths and combined with the freshness of local ingredients such as beef, chicken, or seafood, it promises to deliver a delightful culinary experience.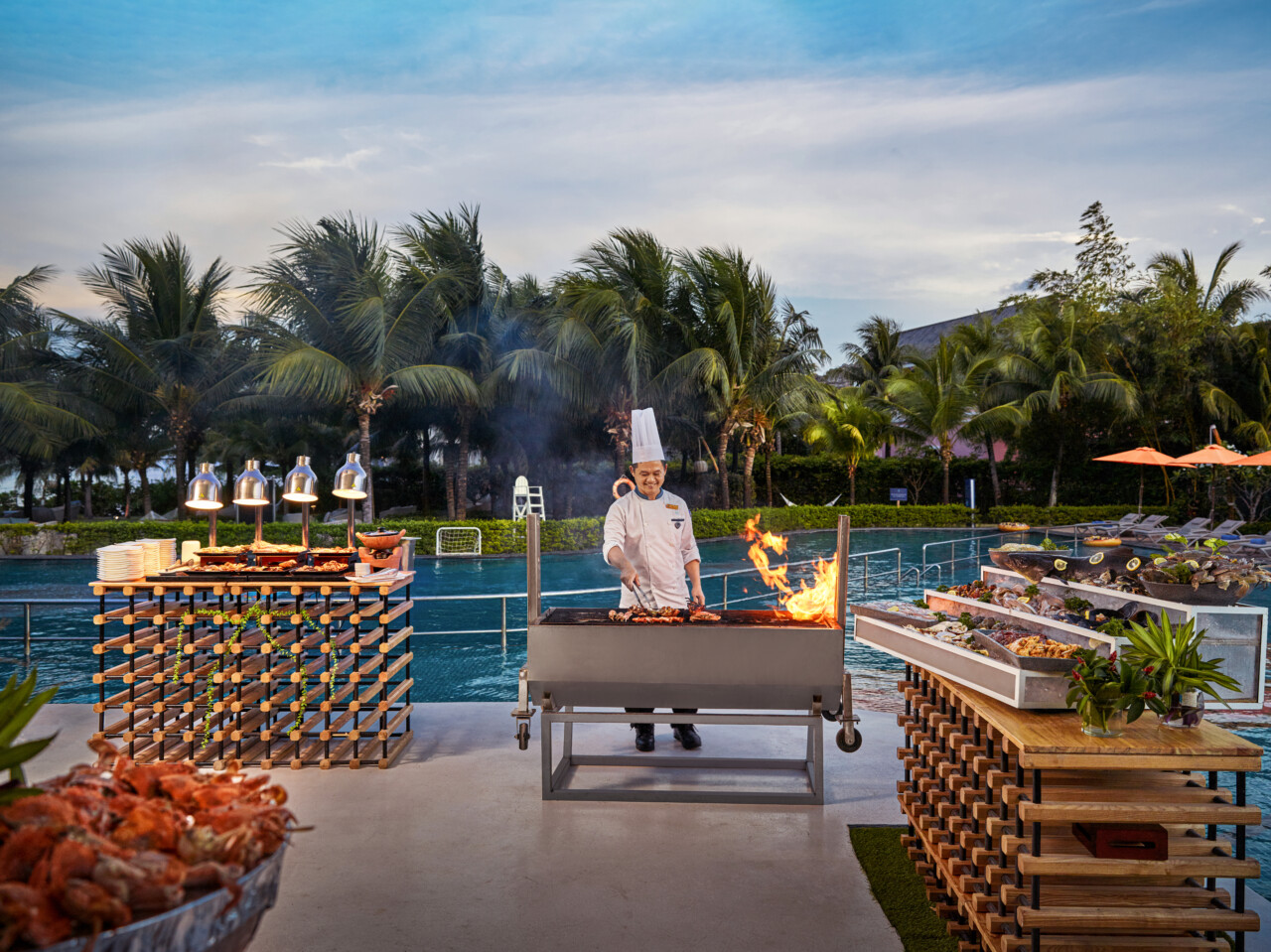 Vibrant entertainment activities
At Premier Residences Phu Quoc Emerald Bay, parents and children will have the opportunity to embark on a magical childhood journey with countless captivating entertainment activities during the Mid-Autumn Festival on September 29th. Travelers can explore their artistic talents by transforming traditional bamboo trays into unique and characterful decorative items. Moreover, families can come together to craft their own mooncakes under the guidance of our chefs at Clubhouse restaurant so as to have a heartwarming gift for each other on the magical full moon night.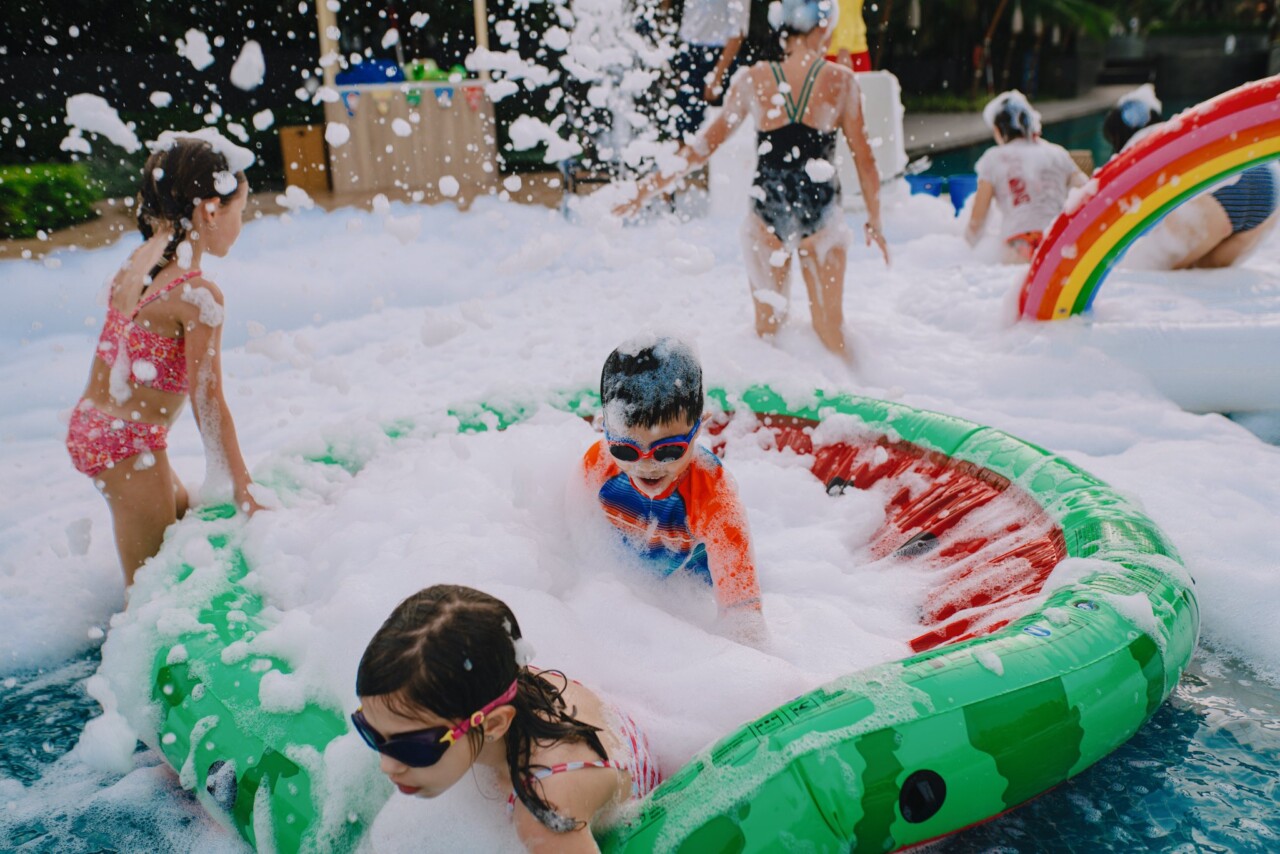 For kids who are accustomed to city life, the moon-watching feast & full-moon wagon activities will help them gain a deeper understanding of the cultural traditions of Vietnam. Here, little angels and their parents will have the chance to experience authentic traditional ceremonies of the full-moon night. They can also handpick local snacks with a distinct "pearl island" flavor to enjoy together while waiting for the full moon's gentle descent over the entire resort.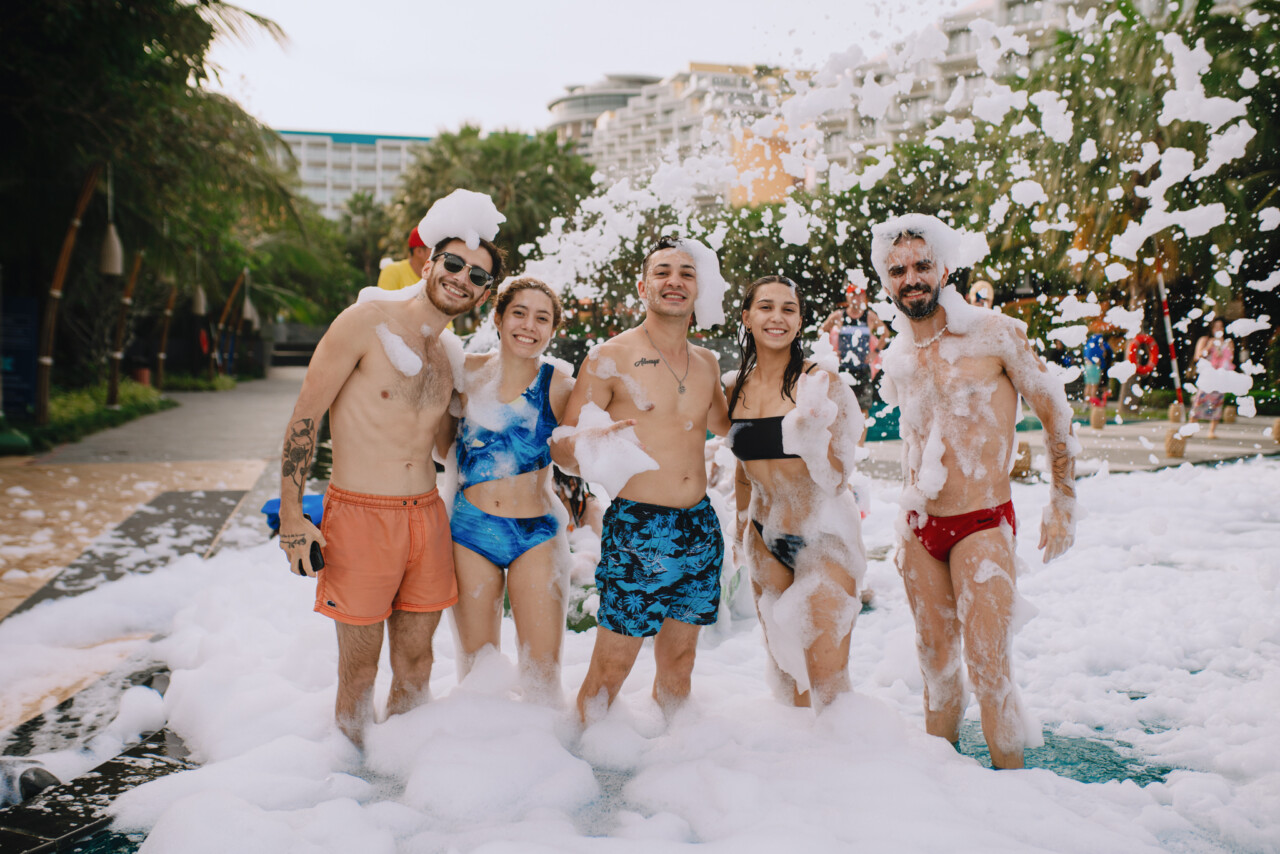 Especially on the afternoons of September 29th and 30th, Premier Residences Phu Quoc Emerald Bay hosts a lively Foam Pool Party to double the Mid-Autumn joy. Guests can immerse themselves in the refreshing water, splashing around in the white foam floating on the pool, enjoying fun moments with family and friends. Additionally, they can take impressive photos with the bubbly water and colorful swimming floats or join in an exciting water gun battle.
Premier Residences Phu Quoc Emerald Bay offers an enticing promotion for room reservations made during the period from now to December 21, 2023:
Stay for 7 nights and enjoy a 28% discount on room rates.
Stay for 4 nights and receive a 25% discount on room rates.
This program is applicable to all room categories and the stay period is from now until December 21, 2023.
Contact Information:
Premier Residences Phu Quoc Emerald Bay Managed by Accor
Address: Khu du lịch sinh thái Bãi Khem, Phường An Thới, TP. Phú Quốc, Tỉnh Kiên Giang
Hotline: (+84) 297 3927 777
Email: [email protected]