Great news for Phu Quoc tourism market, as Movenpick Resort Waverly Phu Quoc made a miracle with its honourable wining at the 2021 Haute Grandeur Global Award in three categories "Best Island Resort in Asia", "Best Pool Villa in Vietnam", and "Best General Manager in Vietnam".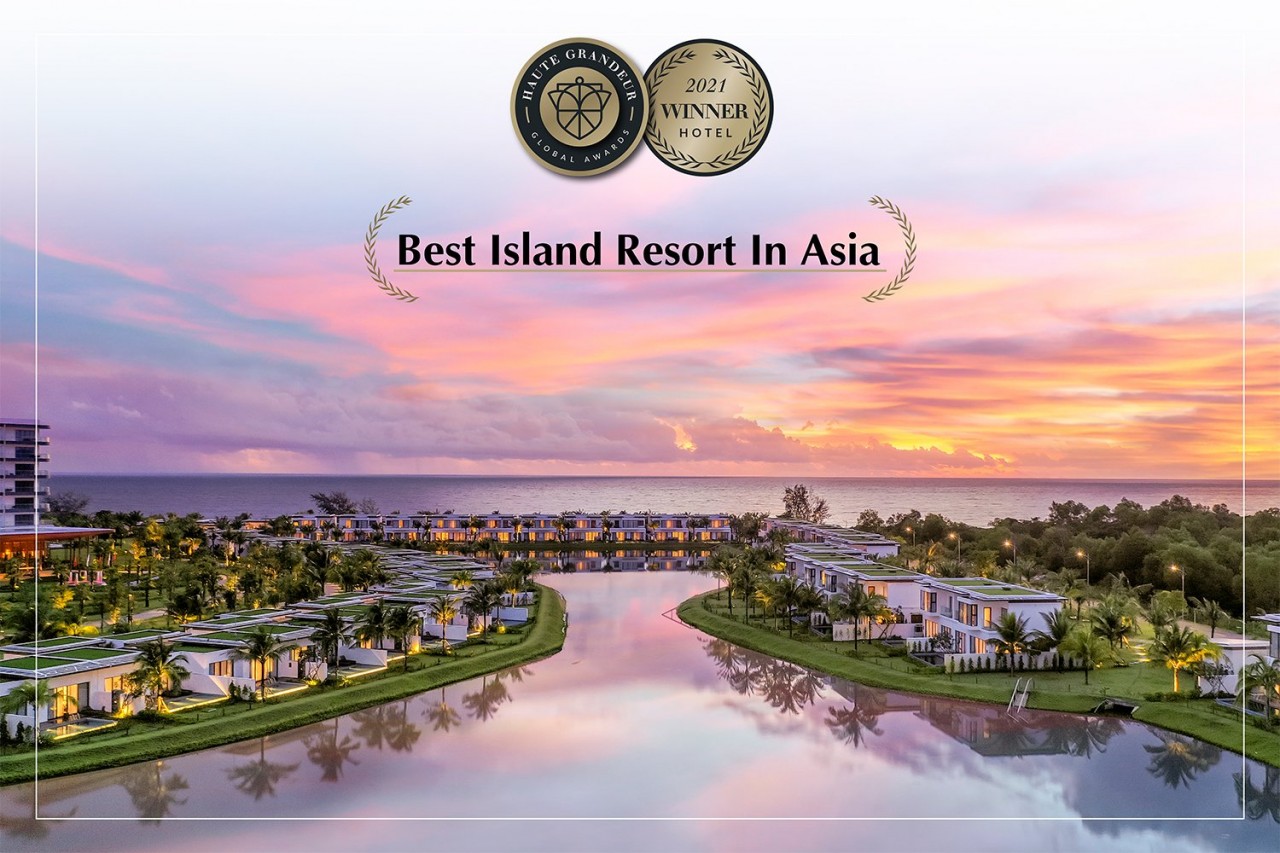 Haute Grandeur Global Awards is one of the most prestigious annual global awards in the hospitality and tourism industry, with a transparent and impartial selection process based on reviews of guests who have enjoyed the services and facilities offered by hotels and resorts all over the world. This year's win marks a brace for Movenpick Resort Waverly Phu Quoc, with its two consecutive wins at the highly-covet 2020 "World Luxury Hotel Awards and 2021 Haute Grandeur Global Awards.
Mr. Philippe Le Bourhis – The General Manager of Movenpick Resort Waverly Phu Quoc stated: "Given our mission to "Create the moments", we always cherish and celebrate the experience of our guests. Therefore, we are honored to have received Haute Grandeur Global Awards, which in turn motivates us to strive for better services quality, helping our guests and families create the most precious memories."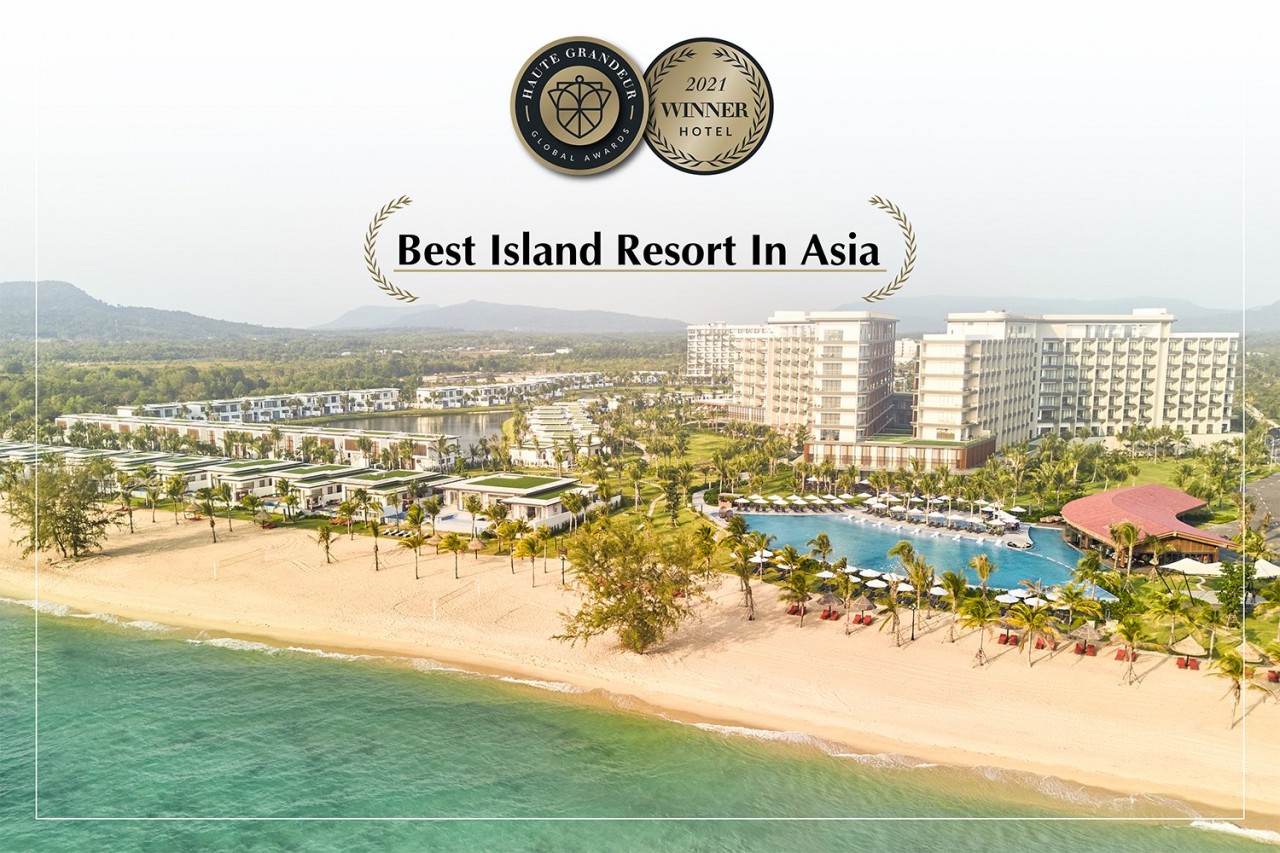 The "magnet" on Ong Lang Beach
Away from the hustle and bustle of everyday life, Movenpick Resort Waverly Phu Quoc in its pristine beauty, serenely seated on the 2.5-kilometer-long golden sandbank with crystal-clear turquoise water, is the ultimate haven for visitors to wind down, enjoy life and bask themselves in the magnificent sunset.
Perfectly private and lofty space, as well as modern architecture sprinkled with a touch of ocean feel, radiating the airy and soothing vibe of nature, are the highlights in the design of Movenpick Phu Quoc. With our 79 lake-view and sea- view villas, each having two to three bedrooms in elegant contemporary style and a private swimming pool, our guests can surely savour every precious moment with their family and friends. Not just a cozy relaxing space, Movenpick Phu Quoc also offers top-notch amenities, personal and hospitable services, as well as cosmopolitan restaurants with diverse menus. Our restaurant, The Islander, is where Vietnam's unique culinary quintessence harmoniously converges with vibrant foreign culinary cultures. Meanwhile, our Elements Spa with "sense-awakening" treatments help our guests unwind and recover from stressful workdays.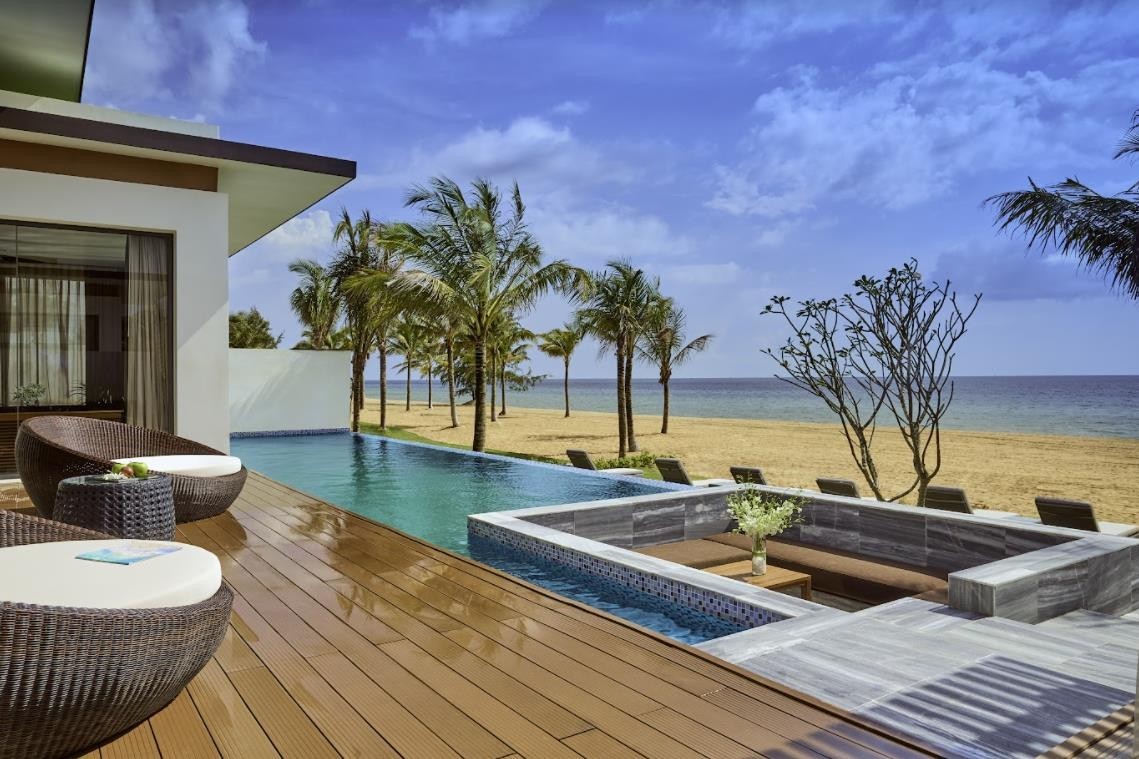 Unpretentiously and unobtrusively, Movenpick Phu Quoc has put its name on the global tourism map thanks to memorable mundane moments and sentimental memories of a peaceful visit to the "happy island". The two awards, "Best Island Resort in Asia" and "Best Pool Villa in Vietnam" at Haute Grandeur Global Awards 2021, are proof for the outstanding quality of the acclaimed pearl island resort.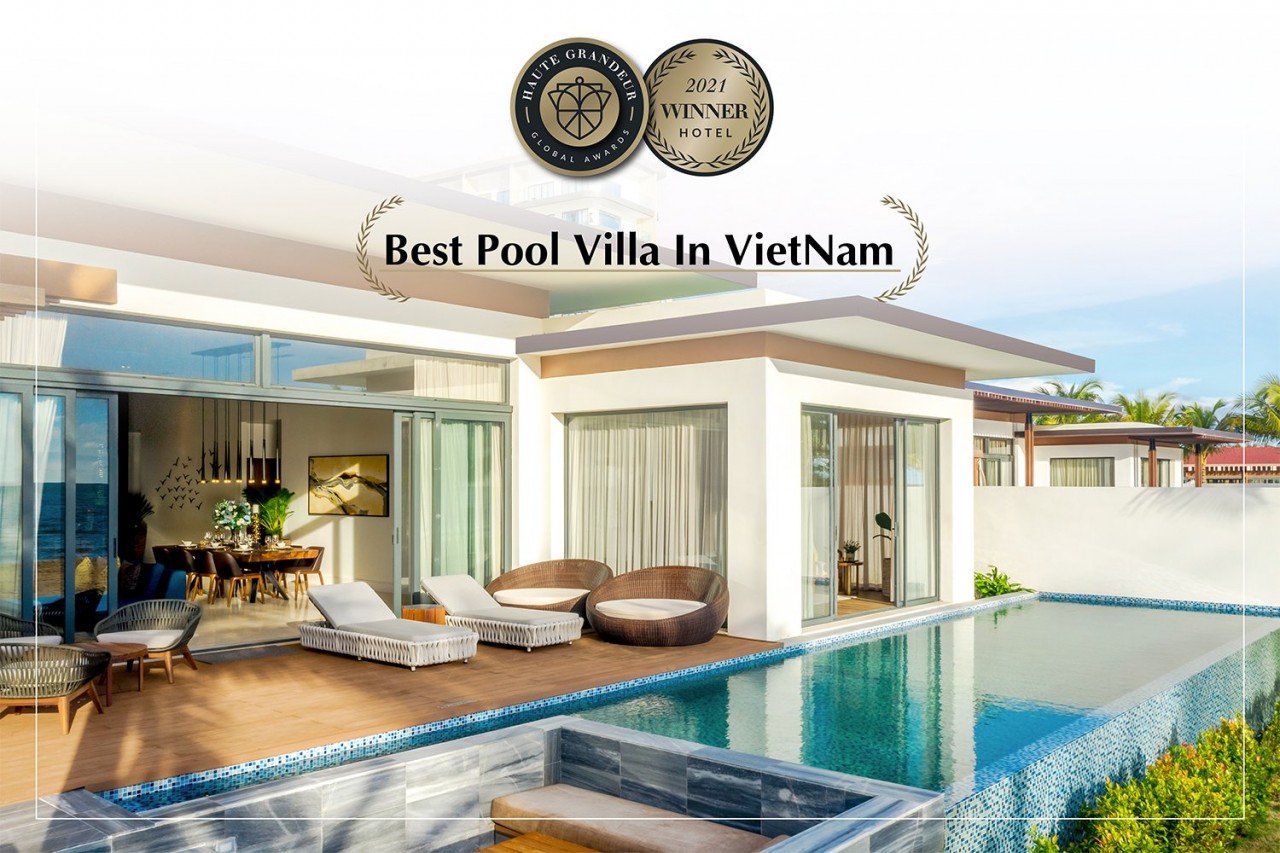 THE CAPTAIN WITH A "HEART-TO-HEART" INITIATIVE
Although Movenpick Resort Waverly Phu Quoc's opening in 2020 coincided with an aggravating period for the global tourism industry, the resort did not fail to succeed. Our guests have time and time again expressed their impress in our congenial services, our competent staff, and the "at-home feeling" during their stay. A significant part of this success is attributable to the leadership of Mr. Philippe Le Bourhis – the General Manager of our resort.
According to Mr. Philippe, there is no secret to the success of the resort, so long as the services come from "heart to heart", whether to our customers or to our staff. He said: "Tourism services are an emotion-based industry, as our success depends on customer reviews of our service quality and actual customer experience. Fortunately, we are blessed with a marvellous beach and endlessly passionate staff with typical Vietnamese hospitality. We are genuinely proud and honoured to have received equitable recognition from Haute Grandeur Global Awards for our relentless efforts. This is considered the perfect stepping-stone towards our better "heart-to-heart" services."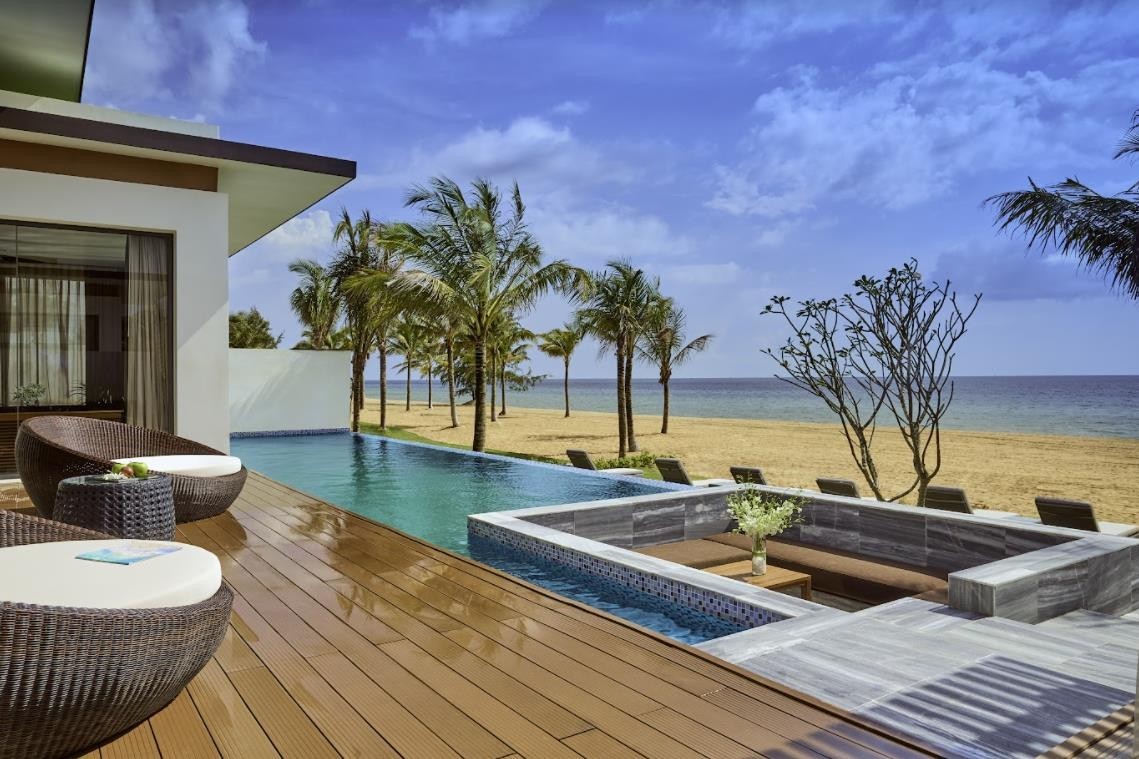 The award "Best General Manager in Vietnam" at 2021 Haute Grandeur Global is the validation of the dignity and reputation that Mr. Philippe Le Bourhis has contributed to our resort, in particular, and the tourism industry in general.
30 minutes away from Phu Quoc International Airport, one-hour flight away from Ho Chi Minh City and two from Hanoi, Mövenpick Resort Waverly Phu Quoc and Mövenpick Residences Phu Quoc are located on Ong Lang Beach, Cua Duong Commune, Phu Quoc, Vietnam. Mövenpick Phu Quoc is developed by MIKGroup and operated by AccorHotels.
For more information on our resort and special offers, please contact us via email: [email protected] or by phone: (0) 297 26 99999.
For more media information and special offers, please contact:
Uyen Tran
Director of Marketing & Communication
Mövenpick Resort Waverly Phu Quoc & Mövenpick Residences Phu Quoc [email protected]
Dao Phuong Thao
Public Relation Manager
Mövenpick Resort Waverly Phu Quoc & Mövenpick Residences Phu Quoc [email protected]
About Mövenpick – Accor Hotels
Mövenpick Hotels & Resorts create exceptional moments by doing ordinary things in an extraordinary manner. In order to provide a deluxe leisure experience for our guests, Mövenpick understands that small gestures can make a big difference. We achieve that through "Chocolate Hour every evening and by offering our guests a delightful and peaceful night's stay, and with a children's menu with fun-filled and nutritious dishes. Mövenpick strives to create a cozy and luxurious atmosphere for our guests, business partners as well as our staff in branches under this brand.
As one of the few resort brands to have received Green Globe certification – a credible international standard for environmental protection and natural values preservation, Mövenpick is committed to achieving sustainable business and development by connecting with and caring for local communities in the destinations where we operate.
Established in Sweden in 1973 and inheriting a rich culinary legacy from the 1940s, Mövenpick is constantly attracting more investments and substantially growing with more than 90 hotels in 25 countries. Mövenpick belongs to Accor Hotels, one of the leading global enterprises in hotel management, which has succeeded in creating exceptional experiences in 4.900 hotels and resorts in 110 countries.