1. THE MORE THE MERRIER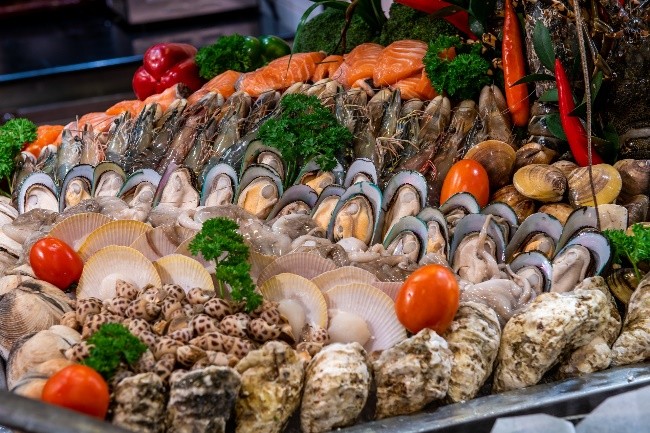 Welcome November with a special buffet party at Oven D'or. Bring your friends and the whole family to enjoy either ounch buffet offers diners an assorted of seafood, sushi, dozens of hot dishes and many kinds of dessert. For dinner, fill your plate with the restaurant's fresh seafood, baked lobsters or foie-gras.
November 2021
Oven D'or Restaurant
Lunch buffet (Mon-Fri): VND 620,000++/person
Dinner buffet (Mon-Thu): VND 1,100,000++/person
From 2 persons: 10% discount
From 3 persons – 10 persons: 20% discount
From 11 persons – 20 persons: 25% discount
From 21 persons onwards: 30% discount
No other vouchers applicable.
2. SUNDAY BRUNCH THEMED BUFFET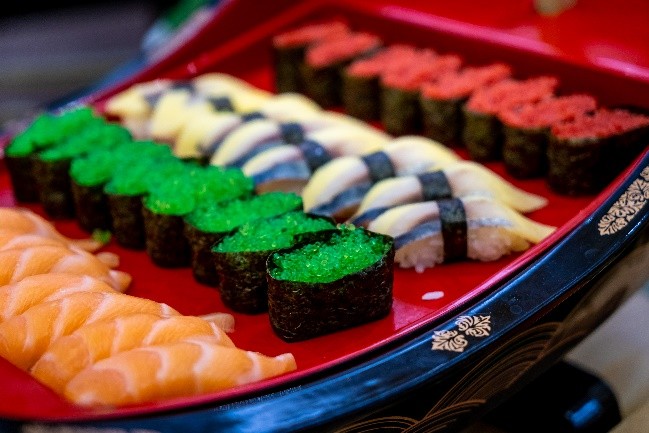 Spice your Sunday brunch with our special feast featuring exceptional theme weekly. The first Sunday of the month (7 November), meat lover will be surprised with a unique adventure to the wild West. The next Sunday (14 November) will feature a collection of premium seafood with many gems including oyster, mussel, clam cooked in different styles. The third Sunday (21 November) is reserved for the well-known Italian cuisine that will surely sweep our diners off the feet. End the month (28 November) with a special Sushi festival of various kinds of sushi – sashimi, futomaki, temari, etc. Enjoy the free-flow package of beer, red wine, white wine and sparkling wine to complement your buffet party during weekend brunch.
Oven D'or Restaurant
November 2021
Sunday Brunch: VND 1,350,000++/person (including free-flow drink package)
Discount 25% for in house guests (food only).
Discount 30% for Club Marriott members. Club Marriott vouchers and complimentary vouchers are not applicable.
Marriott Bonvoy members discounts as venue's discount matrix (at least 10%).
3. THANKSGIVING GIFT BASKET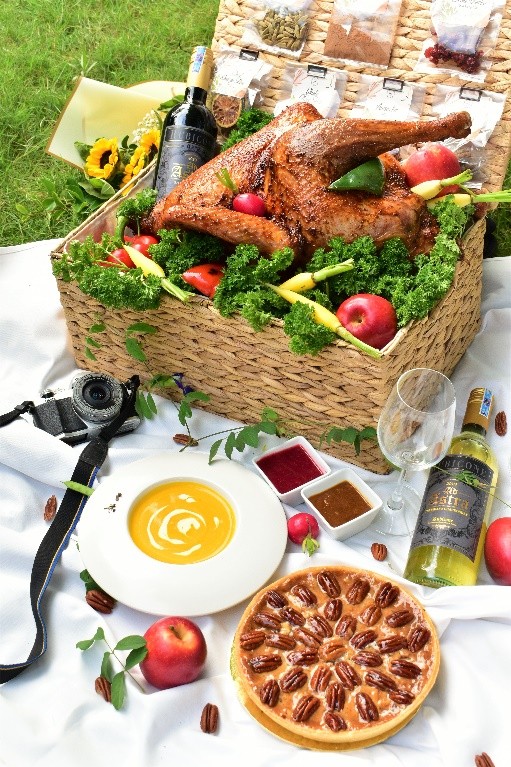 Thanksgiving gift baskets are perfect for giving thanks to our families and loved ones. Express your gratitude or throw a cozy dinner with a thanksgiving gift basket filled with delicious gourmet food and a kit to make your own mulled wine.
2 options to choose from:
VND 4,650,000++/set with a turkey, soup, dessert and mulled wine kit
VND 3,850,000++/set with honey baked ham, soup, dessert and mulled wine kit
From 1 November – 31 December 2021
No discount applicable.
4. KID'S PLAZA MASTER CLASS
Our pizza master will guide the children on how to make a perfectly fine, oven baked pizza. While waiting for the pizza to be baked in the brick oven, our bartender will show the kids how to make special lemonade with a secret recipe. This is definitely a memorable experience for the whole family!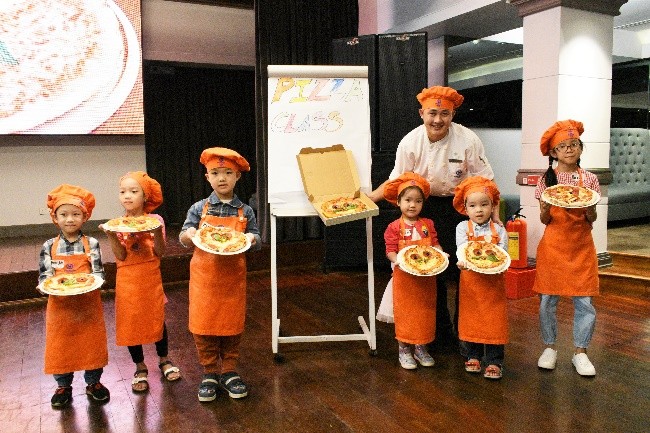 13 & 27 November 2021
Bar Déjà Vu
VND 350,000++/child (no other expense for parents)
Discount 30% for Club Marriott members.
No discount applicable.