JW Marriott Hanoi welcomes on board Korean chef – Kim Hwansu, promising to bring forth the most authentic culinary delight and exceptionally crafted Korean dishes.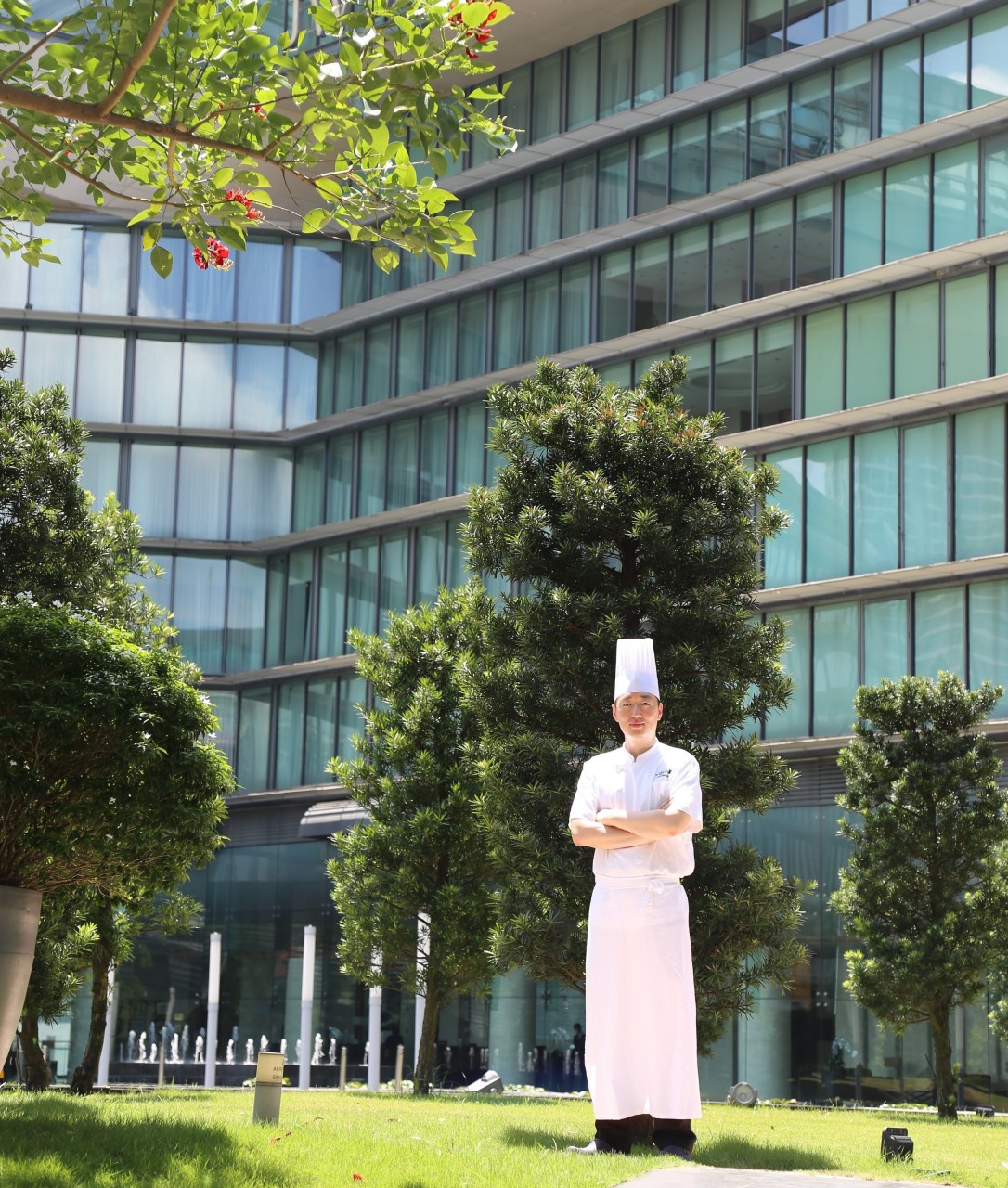 Chef Kim Hwansu has 15-year experience in the culinary arts and many years working abroad at different Korean restaurants and Asian Kitchen at 5-star hotels in Australia and the Philippines. Coming to Vietnam in particular has long been on his list as this is an emerging destination for international travelers, and the local dining scene is a melting pot of cuisines from around the world. Joining JW Marriott Hanoi in his belief is taking his career to the next level in a multinational hotel chain like Marriott International.
Appeal to the popular shares of Korean cuisine lovers at the hotel, Kim prioritizes in creating healthy, enjoyable options that mark distinguished taste, yet modern Korean cuisine. Reflecting authentic Korean culture, highlighting his Chuncheon roots, while embracing preference of local taste is important.
'Korean most characteristic method is fermentation. The process of fermentation enriches food flavors and preserves foods. There is also an emphasis on health benefits such as using natural sweetness like pear, apple, pineapple and balancing the hot-cold elements in our cooking. I would love to bring more of Korean popular dishes to JW Marriott Hanoi's menu, like Yang Nuem chicken (sweet and spicy fried chicken), Jeguk (spicy pork) and of course Chuncheon Dak Galbi which is something close to my heart.'
A part of Korean counter at JW Café
The hotel houses some of the most prestigious international restaurants in the city, and the consecutive winner of TripAdvisor's top buffet restaurant – JW Café. The appointment of chef Kim Hwansu to work side-by-side with experienced Korean chef Choi Minju at JW Café surely brings excitement to Korean dining scene in Hanoi.
So whenever Korean food is what your heart desires, don't forget to look out for what JW Marriott Hanoi has to offer!
JW LAKESIDE GARDENS – EMBRACES NATURE
Hanoi is known as the "City of Lakes" – water always brings a peaceful ambience that is impactful and memorable to visitors and JW Marriott Hanoi is fortunate to be the only hotel in the city with a lakeside setting offering something different to the customers.
JW Lakeside Gardens is a signature element of the JW experience, from sourcing fresh ingredients to guiding explorations of the landscape. Your stay will be luxuriously sustainable, from food and beverage adventures to the sanctuary of our spa and fitness areas. Garden-inspired details and rituals can set the tone for holistic health and encourage creation of memorable moments.
Glamorous Camping in the city – JW style
JW Lakeside Gardens, a tranquil oasis inspired by the principles of mindfulness.  JW Marriott Hanoi believes the connection to the natural environment is a necessary part of nourishing one's soul. The Glamorous Camping packages elevate your typical day-out – with full activities for all ages served with decadent and indulgent services.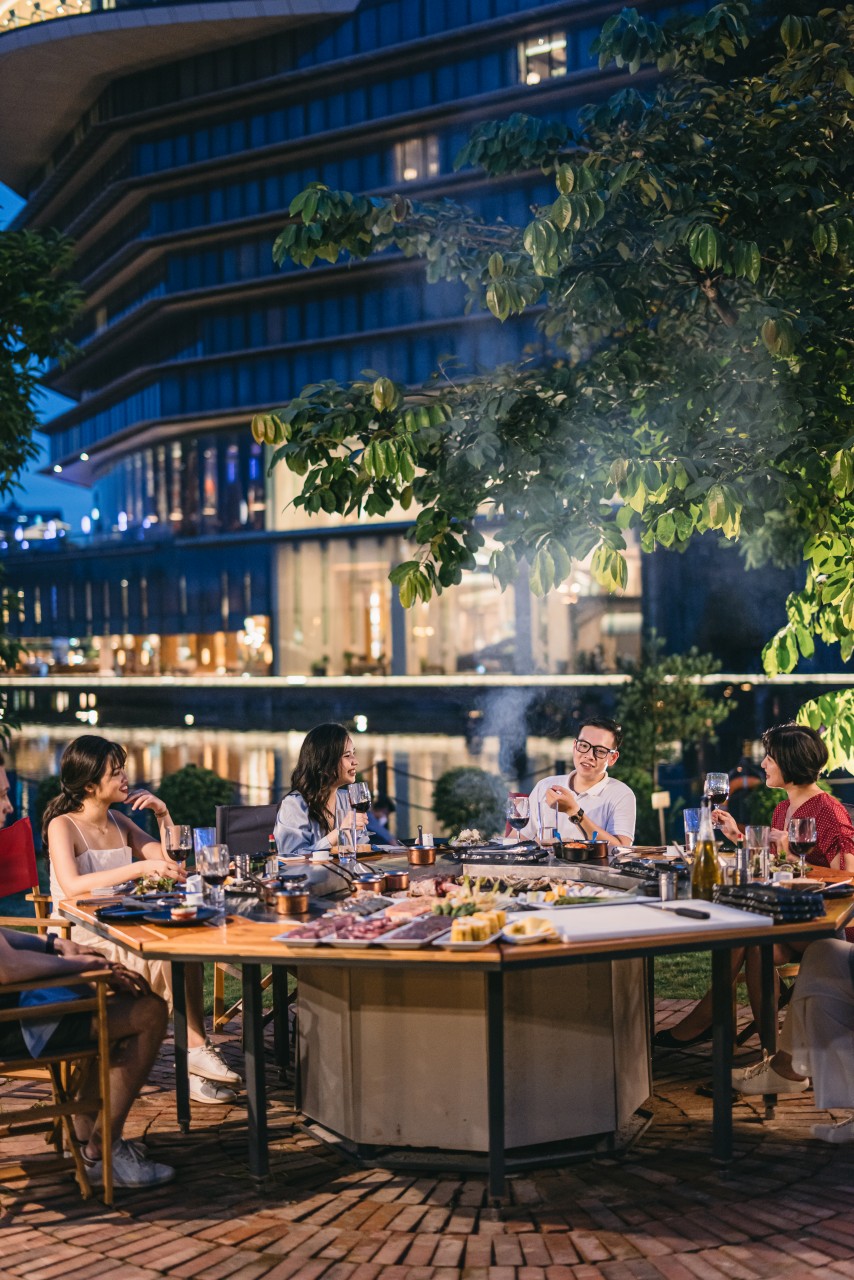 Days spent by the picturesque lakeside, lazing under the stars at night around your own BBQ with friends.
 From the Afternoon Tea in the Gazebo, a picnic in the park to the amazing signature BBQs with a tent of your very own to enjoy with friends and family.  All this together with children's playground and sandpit will surely keep your little ones entertained and away from those screens for a while!
"Family by JW – Lakeside Gardens Family Fun" room package
A getaway from all daily nuisance does wonders for your body and mind. A touch of care is carefully curated to elevate the experience at your home away from home.
Embrace the nature and get your children excited on your next family getaway with our Family by JW room package.
Benefits includes:
Lots of family activities: from Free-flowing ice-cream, Herb Planting, Treasure Hunt, Mani-Pedi for mother and daughter, Chocolate making classes, Movie night, to a Tent in your bedroom! You also have the option to have your breakfast in our garden Gazebo while enjoying the lakeside setting or indoors if you prefer.
A touch of rosemary is thoughtfully integrated into your journey from welcome drinks and amenities to help you settle in and feel naturally comfortable at your home away from home. Late check out (subject to availability)
Cherish every moment of family outdoor fun and book with us!
—-
About JW Marriott Hanoi
Marriott International introduces the JW Marriott luxury brand to Vietnam with the opening of JW Marriott Hanoi in 2013. Developed by Bitexco Group following its success of Bitexco Financial Tower skyscraper in Ho Chi Minh City, the hotel is an iconic landmark amidst the capital city's rich history located in the new Business District of Hanoi and adjacent to Vietnam National Convention Center. Designed by the renowned New York-based architect Carlos Zapata, JW Marriott Hanoi is a "reverse skyscraper", showcasing dramatic cantilevered structure, inspired by the country's magnificent coastline and evokes characteristics of a dragon – a modern interpretation of a symbol from Vietnam's past. The  The hotel has total of 450 guestrooms, including the most double bedded rooms in Hanoi as well as 55 suites that will provide valuable spaces for uses and extensive venues for MICE market with 5,000sqm of flexible meeting and pre-function space. The hotel won several awards for best design and architecture in Asia, best MICE hotel in Vietnam, Asia's leading conference hotel, best fine dining restaurant and recently, won Best Hotel in Vietnam and top 25 Hotels in Asia in 2021.    
About JW Marriott
JW Marriott is part of Marriott International's luxury portfolio of brands and consists of beautiful properties and distinctive resort locations around the world. Inspired by the principles of mindfulness, JW Marriott is a haven designed to allow guests to focus on feeling whole – present in mind, nourished in body, and revitalized in spirit – through programs and offerings that encourage them to come together and experience every moment to the fullest. Today there are more than 100 JW Marriott hotels in more than 30 countries and territories worldwide that cater to sophisticated, mindful travelers who come seeking experiences that help them be fully present, foster meaningful connections and feed the soul. Visit JW Marriott online, and on Instagram and Facebook. JW Marriott is proud to participate in Marriott Bonvoy®, the global travel program from Marriott International. The program offers members an extraordinary portfolio of global brands, exclusive experiences on Marriott Bonvoy Moments and unparalleled benefits including free nights and Elite status recognition. To enroll for free or for more information about the program, visit MarriottBonvoy.marriott.com.