Explore unique experiences and creative ideas for your happiest day.
The wedding ceremony is the starting point of your future years of happiness and to be best prepared for this delightful day, attend the event 'Where Memories Are Made' – Wedding Fair by JW Marriott Hanoi on May 20-21, 2023.​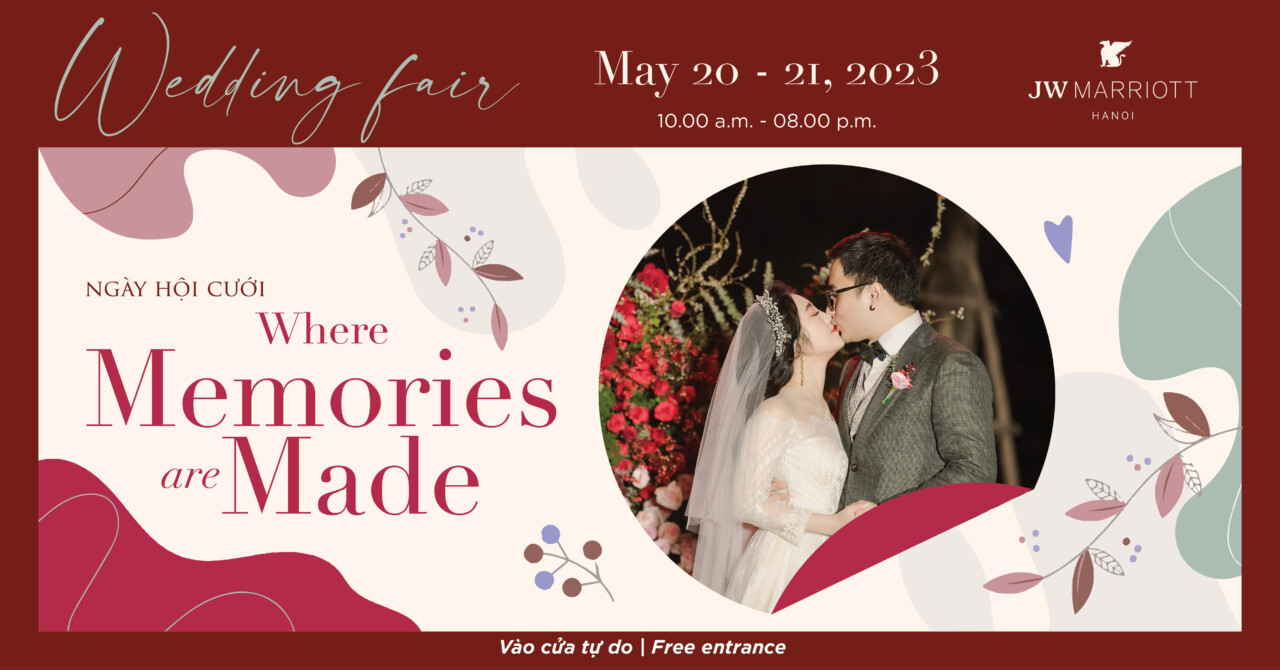 Combined with classic elements and the latest trendsetting ideas, the theme 'Tradition meets modernity' will introduce the new and the exceptional to the bride and groom to help create those moments to remember.​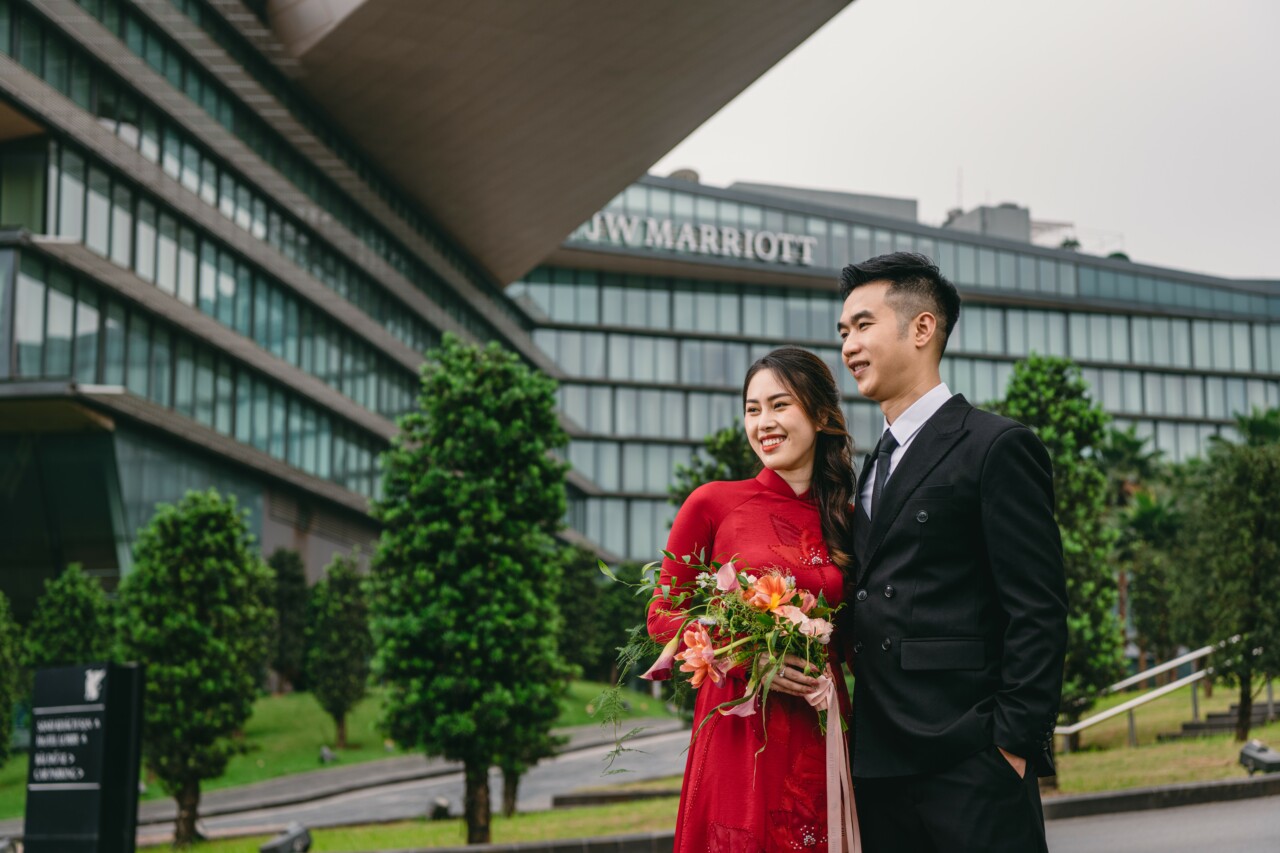 Come to 'Where Memories Are Made'- Wedding Fair this May to meet and be consulted by the leading professional wedding planners in Vietnam such as MHs Planner, Lutèce, Liti Wedding together with wedding costume and jewelry brands such as Lecia, Hacchic, Linh Nga Bridal, Garnet, Veneta, Skymond, Meez, etc.
During the two-day event, couples will have the opportunity to experience and enjoy the special suggestion for hosting a wedding party at JW Marriott Hanoi and Marriott International hotels and resorts and have a chance to participate in several exciting activities with your beloved one.
Don't miss out on this event to create memorable moments and save your eternal love. Let's join the Wedding Day taking place on the weekend of May 20-21, 2023 at JW Marriott Hanoi!
—
'Where Memories Are Made' – Wedding Fair
Time: 10:00 a.m. – 8:00 p.m. | May 20 – 21, 2023
FREE ENTRANCE
More information: https://bit.ly/41Ur9aR