Usher in the time-honoured Mid-Autumn Festival with InterContinental Hanoi Landmark72's exquisite Mooncake Collection. A cherished treasure brimming with irresistible tastes of the season, these rich delicacies are coveted gifts to impress your loved ones and business partners.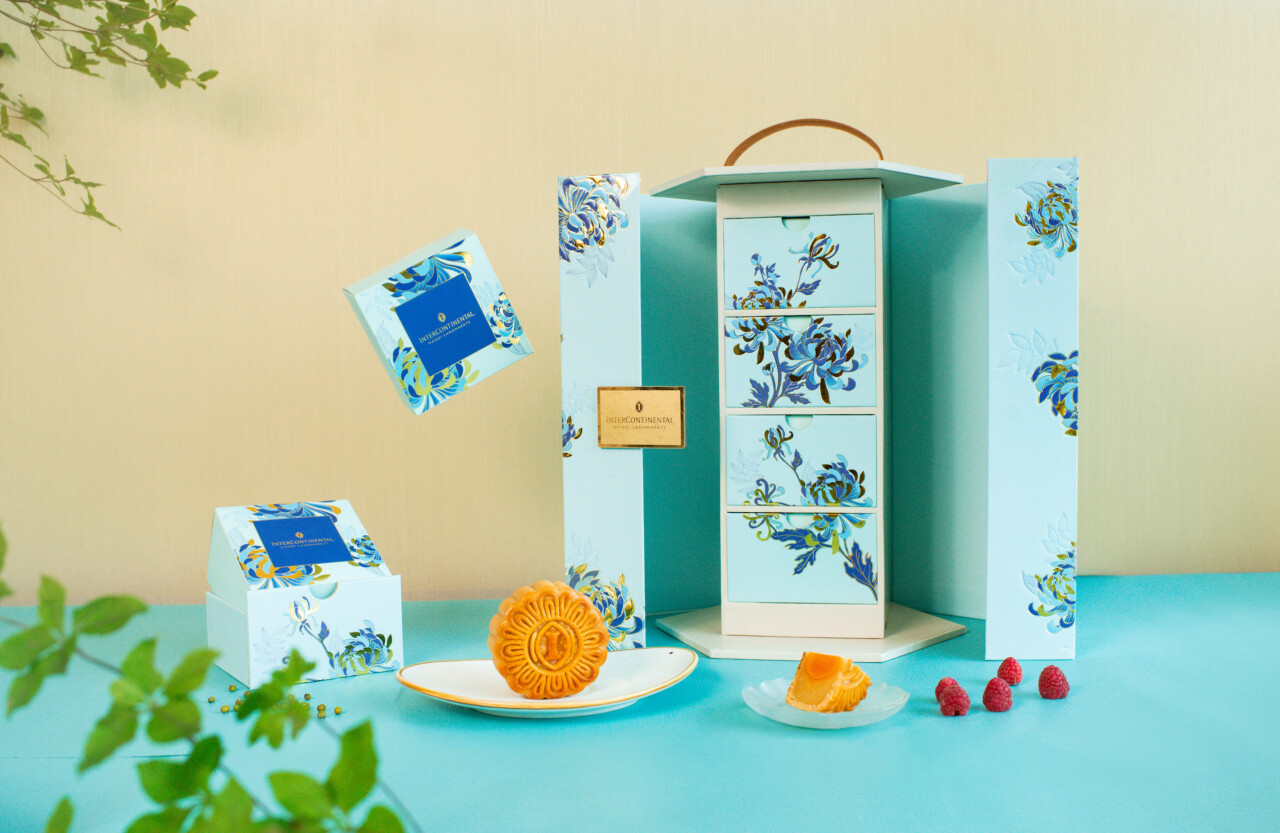 The collection features a delightful selection of ten mooncake flavours that deliver impressively on taste. Well-loved baked mooncakes include Mixed Nuts, Young Rice, Lotus Seed, Green Bean, Jambon, Coconut, Charcoal & Oolong, all meticulously crafted with refined ingredients to offer densely flavourful pastries with luscious fillings. This year, the hotel is putting a spin on the timeless classic with three new flavours: Jujube, Melon and Chia Seeds.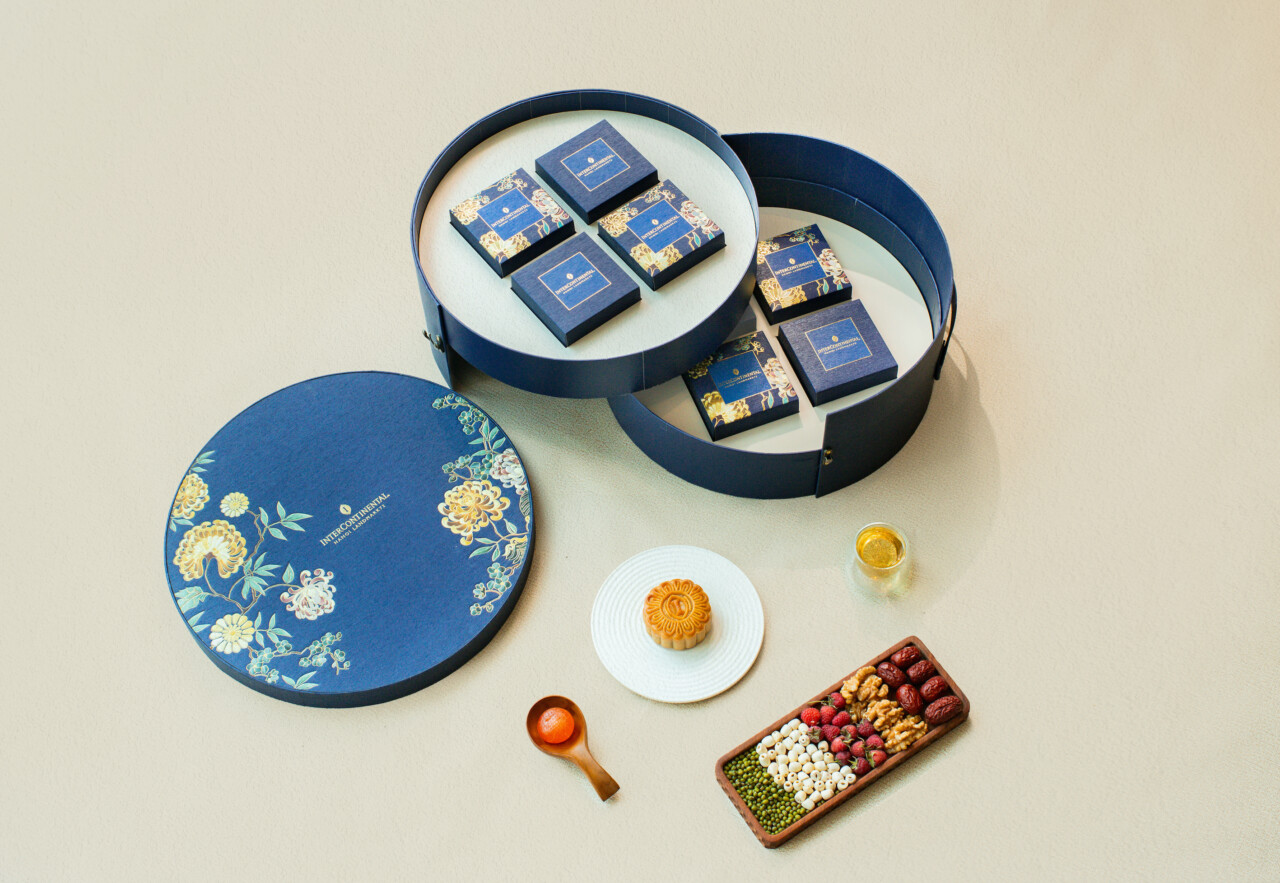 To elevate the art of giving, the mooncakes are elegantly encased in luxuriously designed gift boxes in blue emerald and navy blue, embellished with a vivid splash of chrysanthemum flowers – a timeless symbol of happiness, love, longevity, and joy.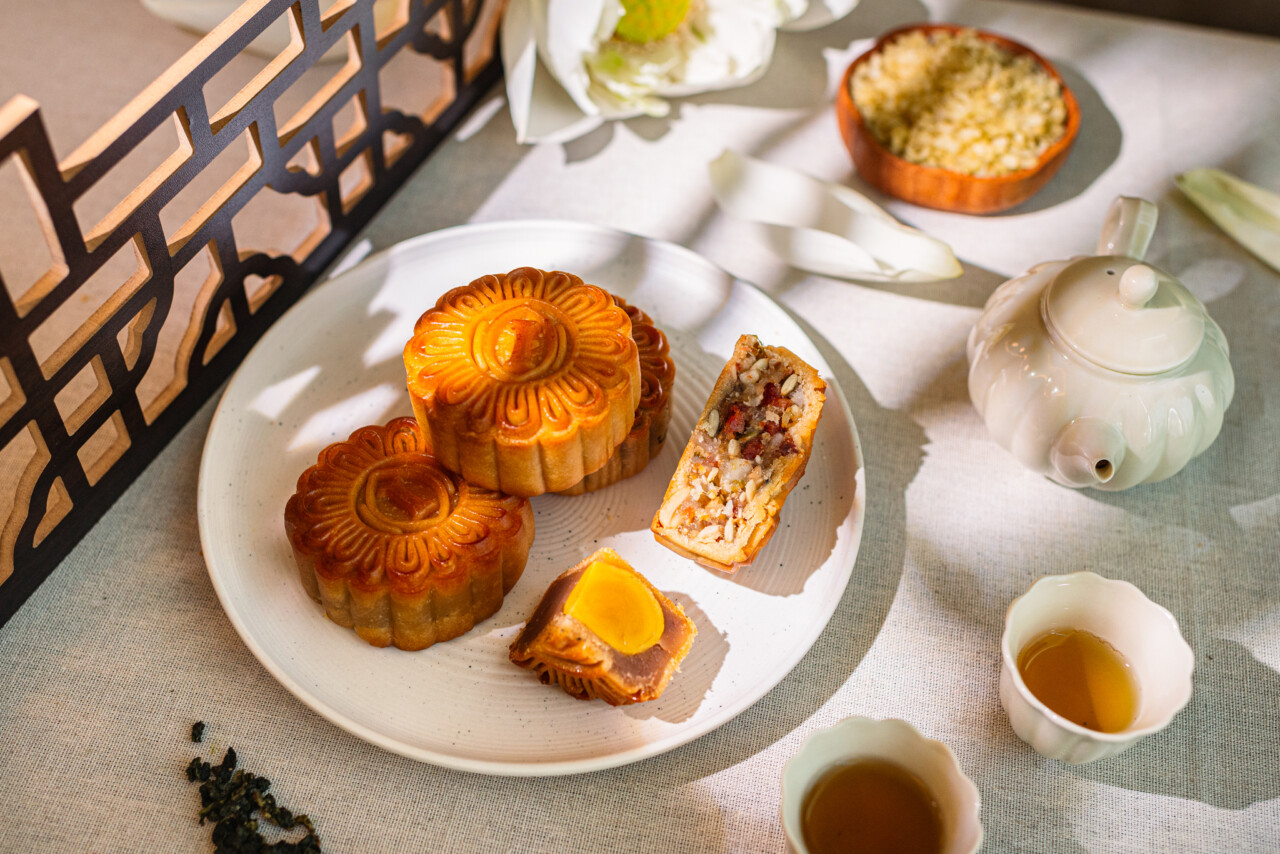 From 10th July 2023, the mooncakes are displayed and available for purchase at the Deli Shop on the Ground Floor and Hanoi Delights on the 62nd floor of the Hanoi Landmark72 Tower. The Early Bird Promotion at 15% discount is applicable for purchases before 15th August 2023. Complimentary delivery service to a single location within 10km from the hotel is applicable for a minimum order of 100 boxes.
Classic Box
Box of 4 mooncakes: VND880,000+
Premium Box
Box of 6 mooncakes: VND980,000+
Luxury Box
Box of 8 mooncakes: VND1,380,000+
Box of 6 mooncakes and 1 bottle of red / white wine: VND1,880,000+
Box of 6 mooncakes and 1 bottle of whisky: VND4,880,000+
To place an order, please call hotline +84 24 3698 8888 or email [email protected]
Find out more at: https://landmark72.intercontinental.com/moon-cake